2022 Erzbergrodeo results: outright prologue win for Kailub Russell – top 500 qualifiers confirmed
Combined results from the 2022 Red Bull Erzbergerodeo Iron Road Prologue where Kailub Russell's day one time remained fastest on day two ahead of Dominik Olszowy and Kyle Flanagan – 500 riders confirmed for Sunday's main Hare Scramble race.
2022 Erzbergrodeo Iron Road prologue day 2 in a nutshell:
Kailub Russell nailing the fastest prologue run on day one, in a time of 7:11.7, will stand as the fastest at the 2022 Erzbergrodeo after no rider bettered the American on day two today.
With the course beaten up, predictably very few of the movers and shakers improved on their times on day two of the prologue qualification runs – although some did as they had a better feel for what is effectively an eight minute enduro test and among them was Sonny Goggia who sailed up to P4 with the fastest time of today.
Yesterday's times are largely set in stone though with the rookie Russell narrowly faster than Polish rider Olszowy and South African Flanagan – those guys face a podium for their efforts tonight among the chaos in the giant beer tent.
That also means all the Hard Enduro World Championship contenders aiming for the important front row start (top 50 qualification places) made it through, setting things up nicely for the main event.
The 500th and last place in qualifying went to Lukas Weissensteiner on a Yamaha WR250F whose time of 09:12.954 was just 0.06 faster than Matthias Striegl in 501st. Better luck next year Matthias!
As we said yesterday, Sunday will be a whole different serving after the flat-out prologue. Tomorrow the Hard Enduro World Champion part of the Erzberg deal will dish up a full course of hills, rocks and hard work.
Tomorrow's course looks like this...
As 500 riders line-up in prologue order down the very bottom of the quarry tomorrow lunchtime, the actual start position will matter very little except for the small lake that's sitting between them and the first climb upwards. Choosing a good line of attack through the water can make a difference as plenty of riders have drowned their bikes straight off the start in the past.
Racing begins at 14:30 on Sunday. Enduro21 will live broadcast the main event via Red Bull TV, beginning from 13:00hrs (all times are local in Austria). Stay tuned.
2022 Red Bull Erzbergrodeo prologue combined results (top 100):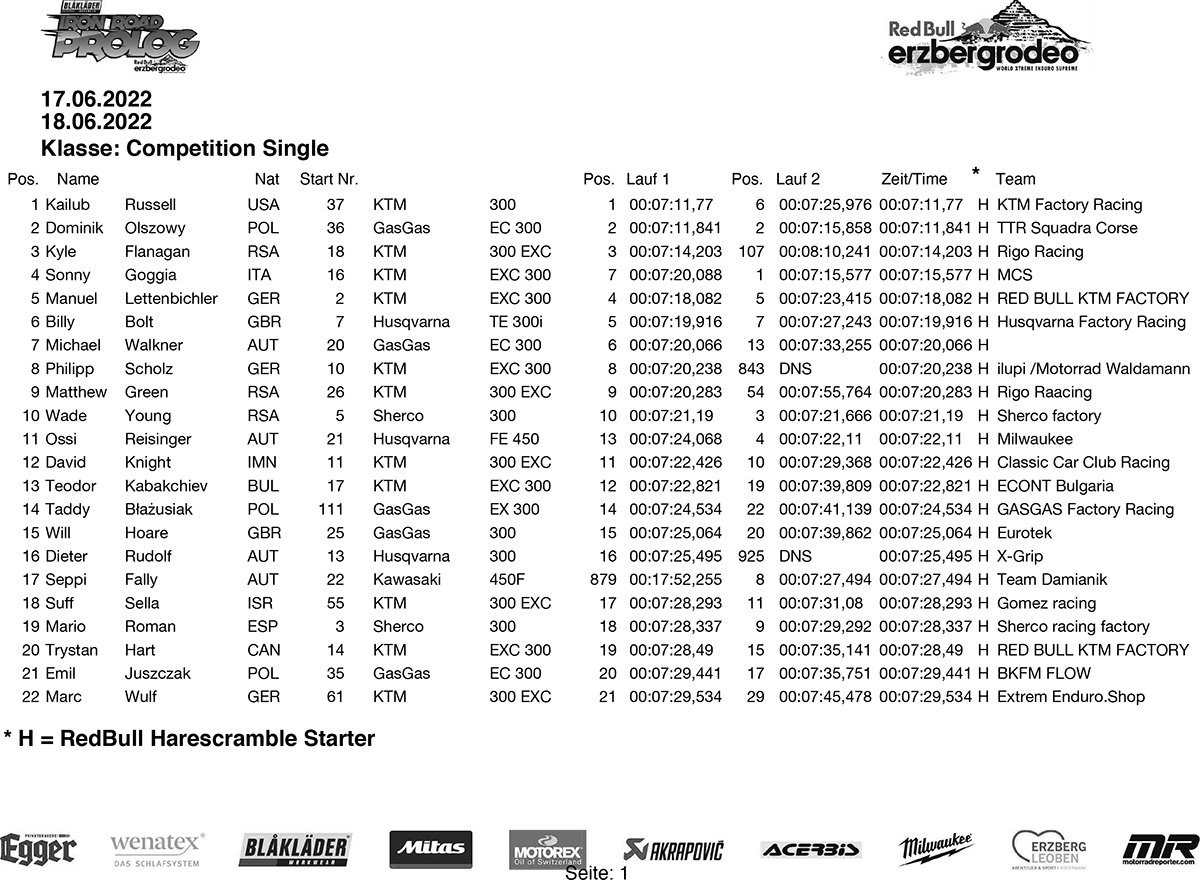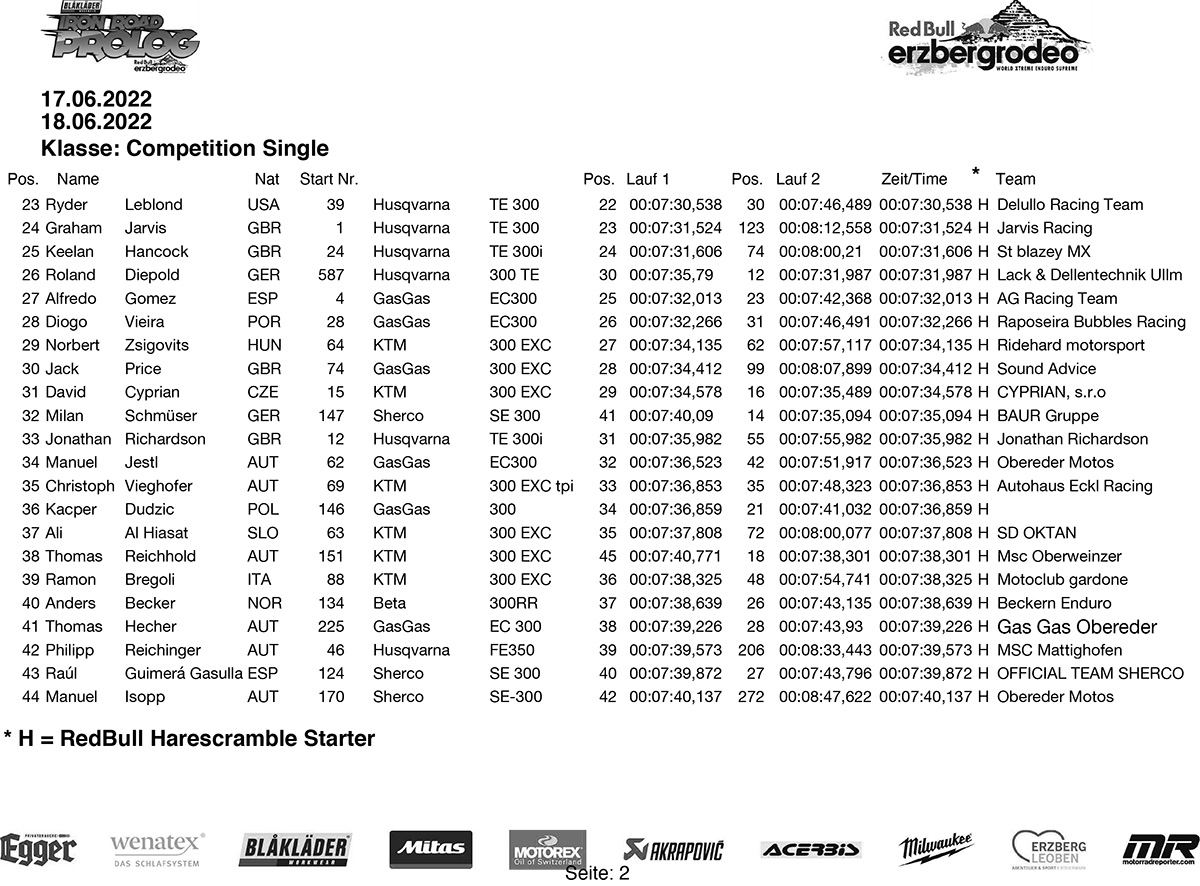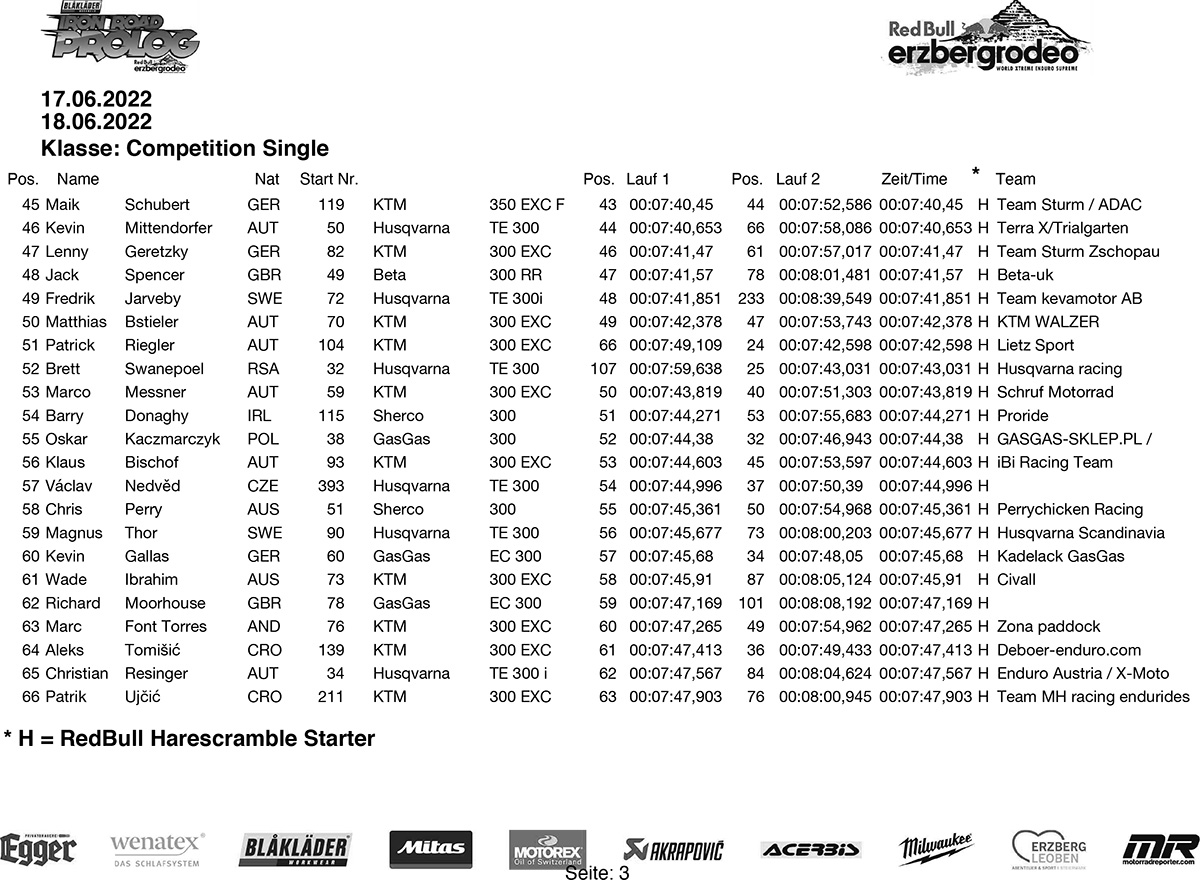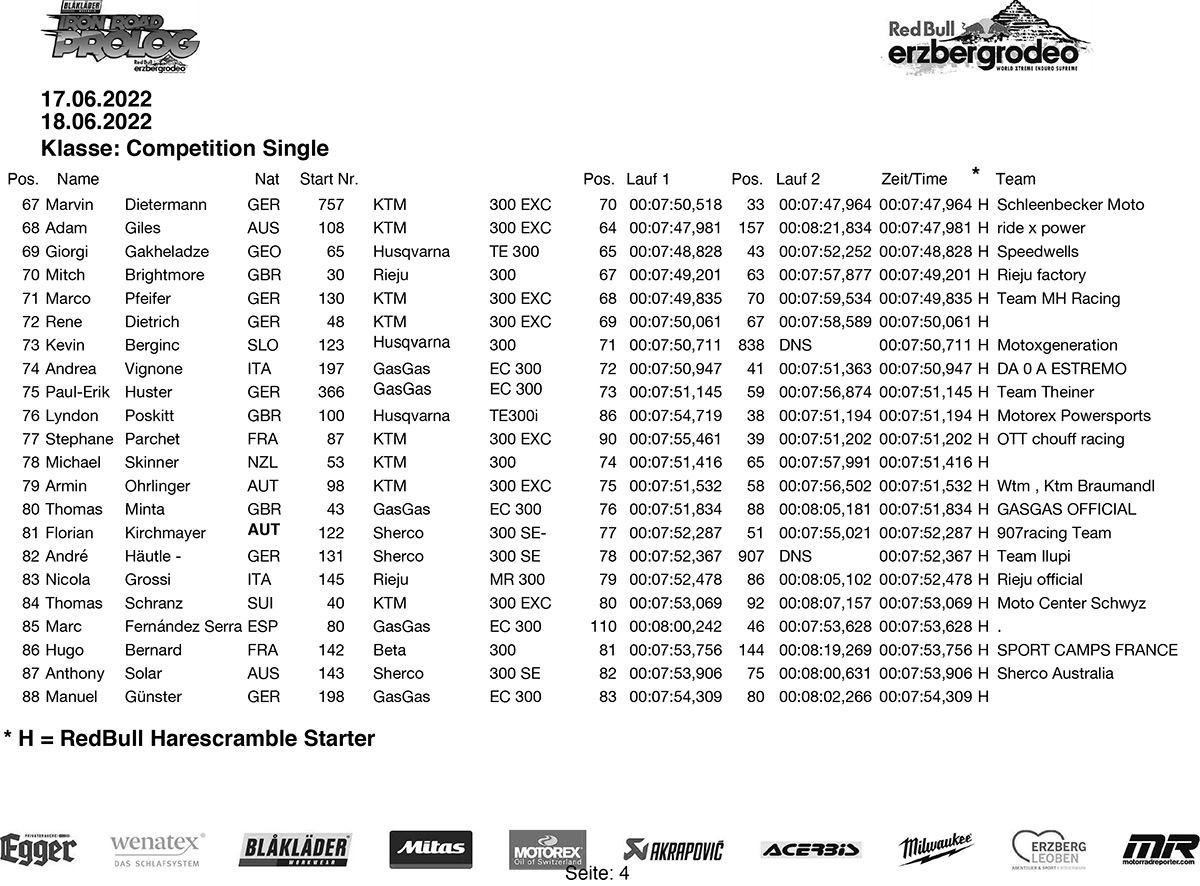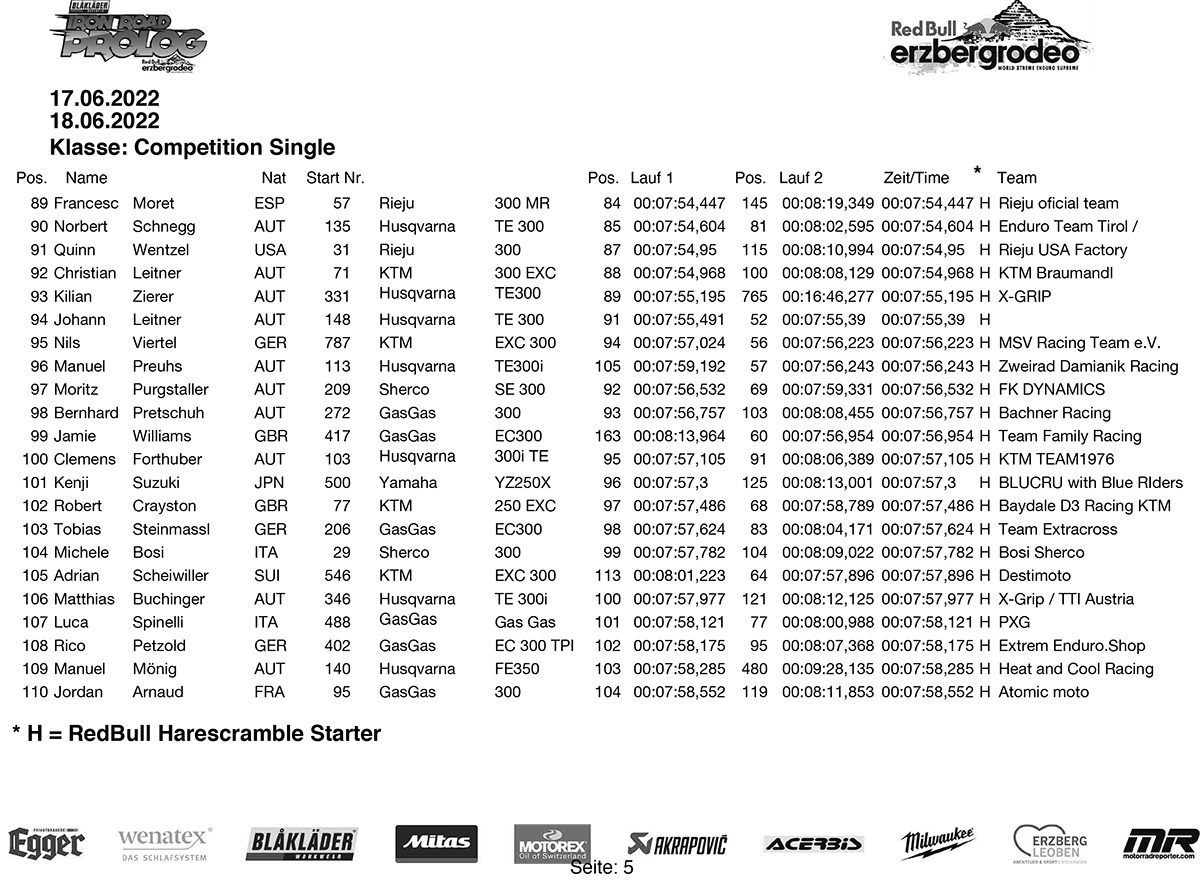 Full results: www.redbullerzbergrodeo.com
Photo Credit: Future7Media | Andrea Belluschi