2022 Red Bull Romaniacs results: Gomez and Blazusiak battle for Prologue win
Red Bull Romaniacs prologue results from the streets of Sibiu and round five of the 2022 Hard Enduro World Championship where the experienced old dogs Alfredo Gomez and Taddy Blazusiak battled to the flag for the Gold class win.
2022 Red Bull Romaniacs prologue races in a nutshell:
Alfredo Gomez set the fastest time during the daytime's two sprint runs through and lined up first alongside Mani Lettenbichler, Taddy Blazusiak, Mario Roman and Dominik Olszowy on the five rider front row as the main races kicked off this afternoon.
Every rider in all classes completed a sprint run to determine start order for the main off road race day one tomorrow, with the top 35 riders from Bronze, Silver and Gold classes qualifying through for the infamous street prologue qualifier races.
Unlike previous years the course was actually pretty easy and straightforward (when we recall previous years but still it was a recipe for arm pump of the highest order.
Lettenbichler took an early lead as the Gold class set off but Gomez showed why he is always a contender on the man-made obstacles bringing Blazusiak with him as the pair pulled clear.
During the last two laps of 10 intense minutes racing it looked like the two old dogs were fighting for the main race result as they traded the lead. Taddy eventually settled out front before some lappers, and then a mistake, allowed Alfredo past for the win on the last lap. Taddy came home second with Lettenbichler fighting back to third, narrowly pipping Mario Roman at the flag.
Dominik Olszowy and Trystan Hart completed the top six to be the only riders to finish on the same lap as the winner. All will have good start positions tomorrow.
The Silver class races featured former Gold class winner Chris Birch on a 500 EXC after he qualified fifth and he led early in their race before first Fabien Poirot took the lead and then Barnabas Csizmazia took over. The Hungarian trials rider is new to the Romaniacs but you wouldn't know it as he brought it home ahead of Poirot with Birch third.
Pol Tarres was impressive on his Yamaha Tenere 700 in the Bronze class. His quali time wasn't just fastest in class, or even fastest of the Silver class, but would have put him well inside the top 20 in Gold class...check the onboard video below.
The Bronze races were a different story on the big, heavy bike though and the Spaniard had to settle for third behind Havard Nevland and Alexis Berepion who carried the weight advantage past Pol with the Bronze podium in that order. Seven minutes plus one lap took its toll on everyone but the Bronze boys certainly made it entertaining!
2022 Romaniacs prologue race results, Gold class: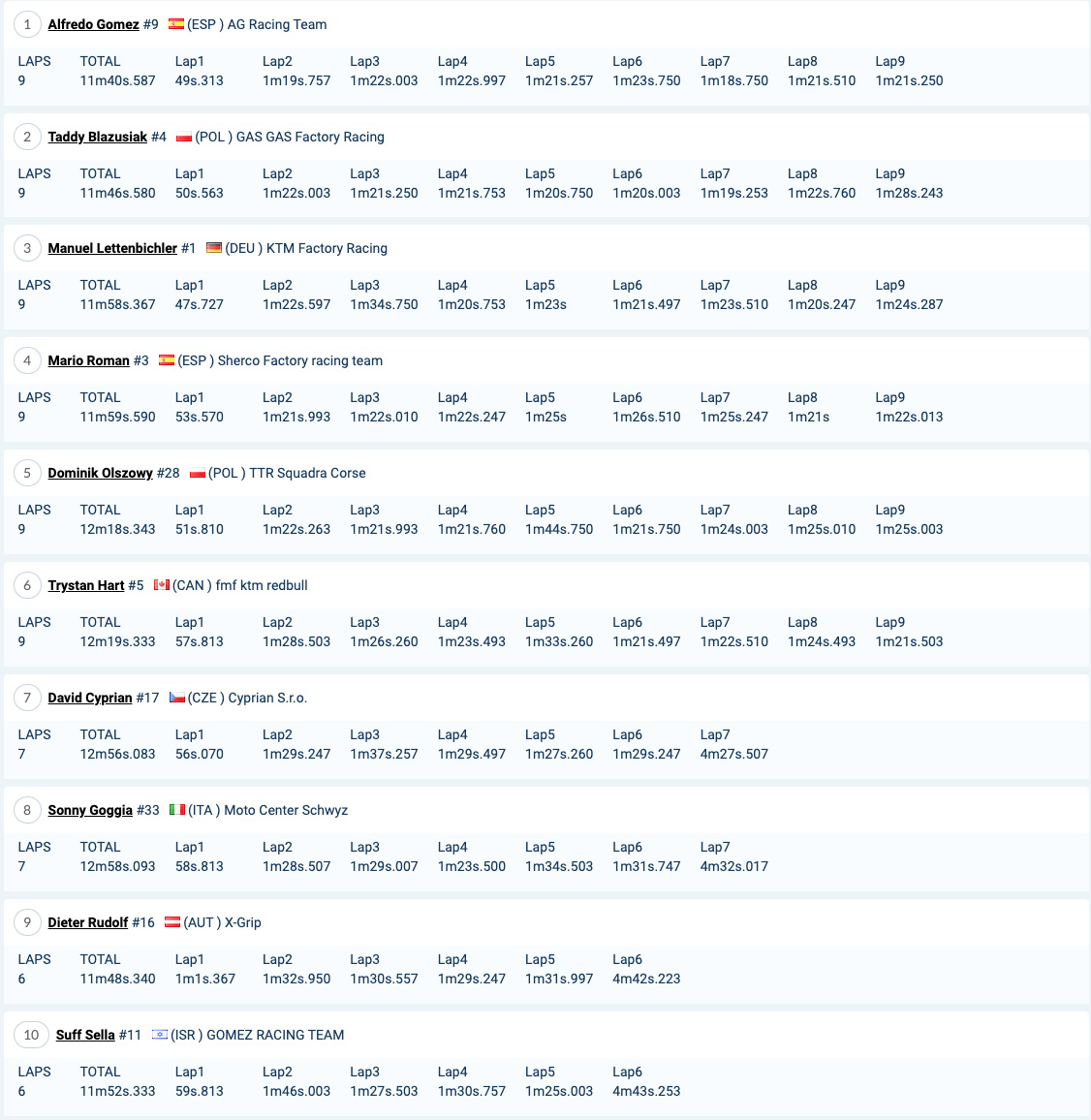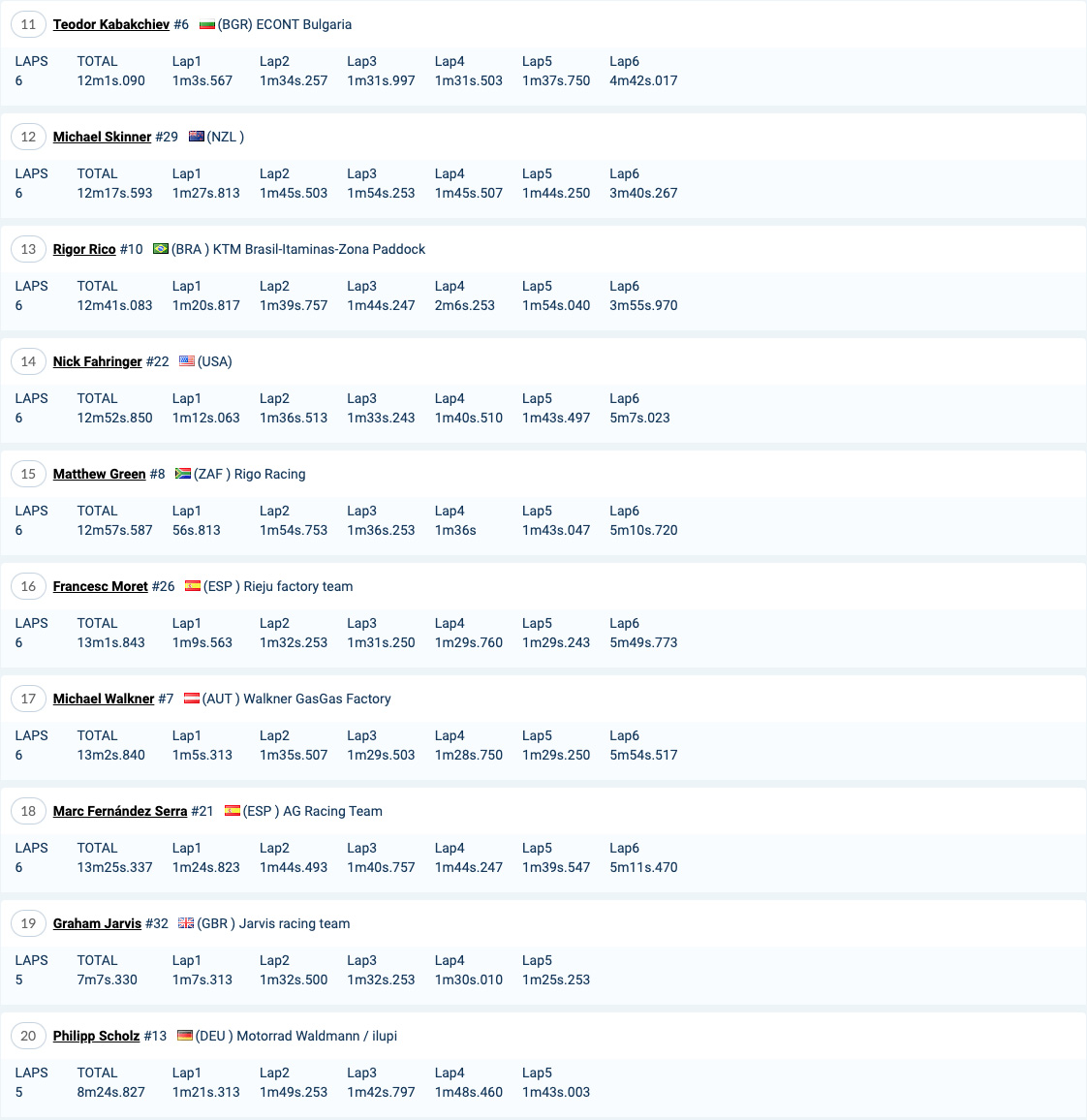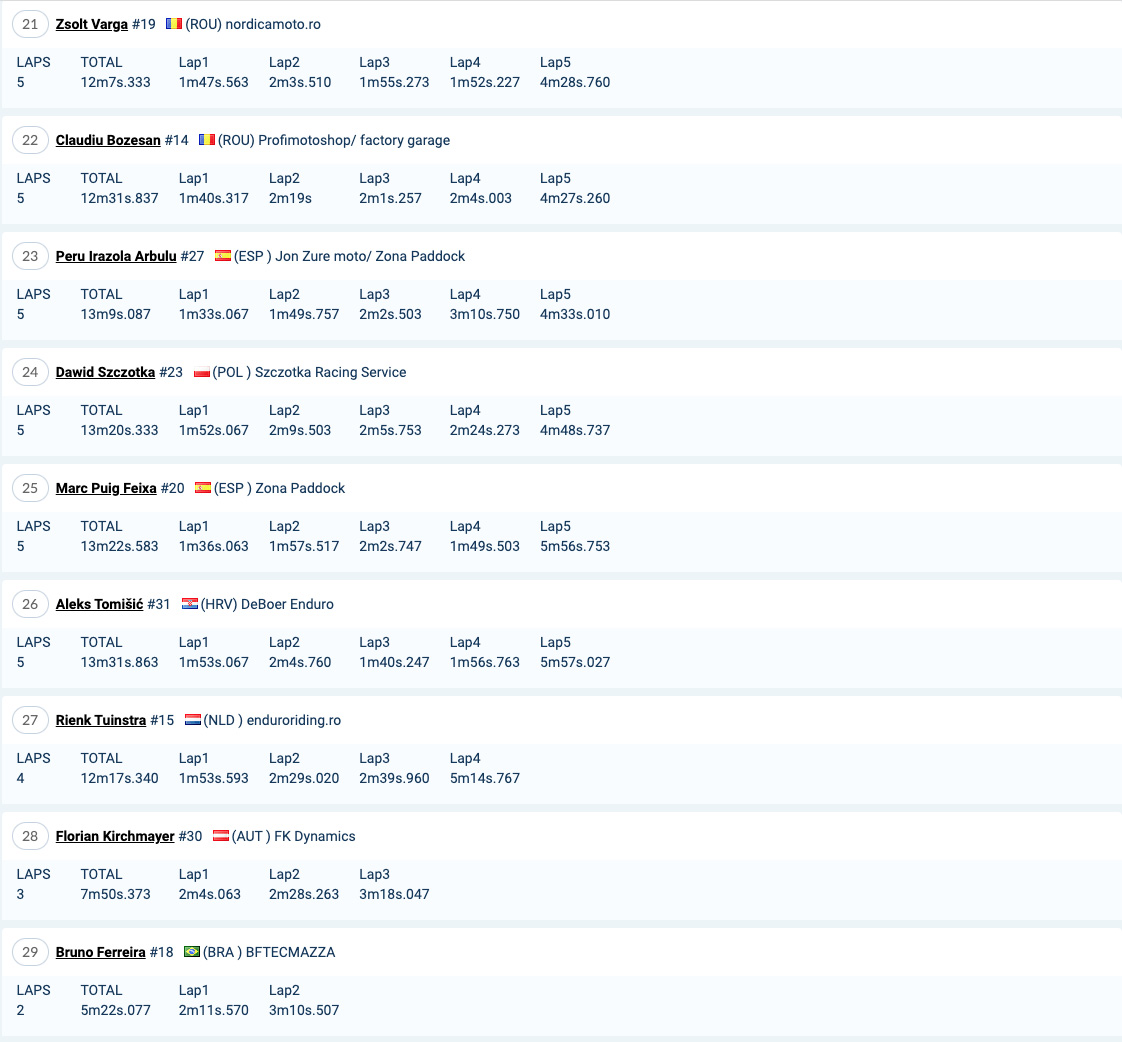 2022 Romaniacs prologue race results, Silver class: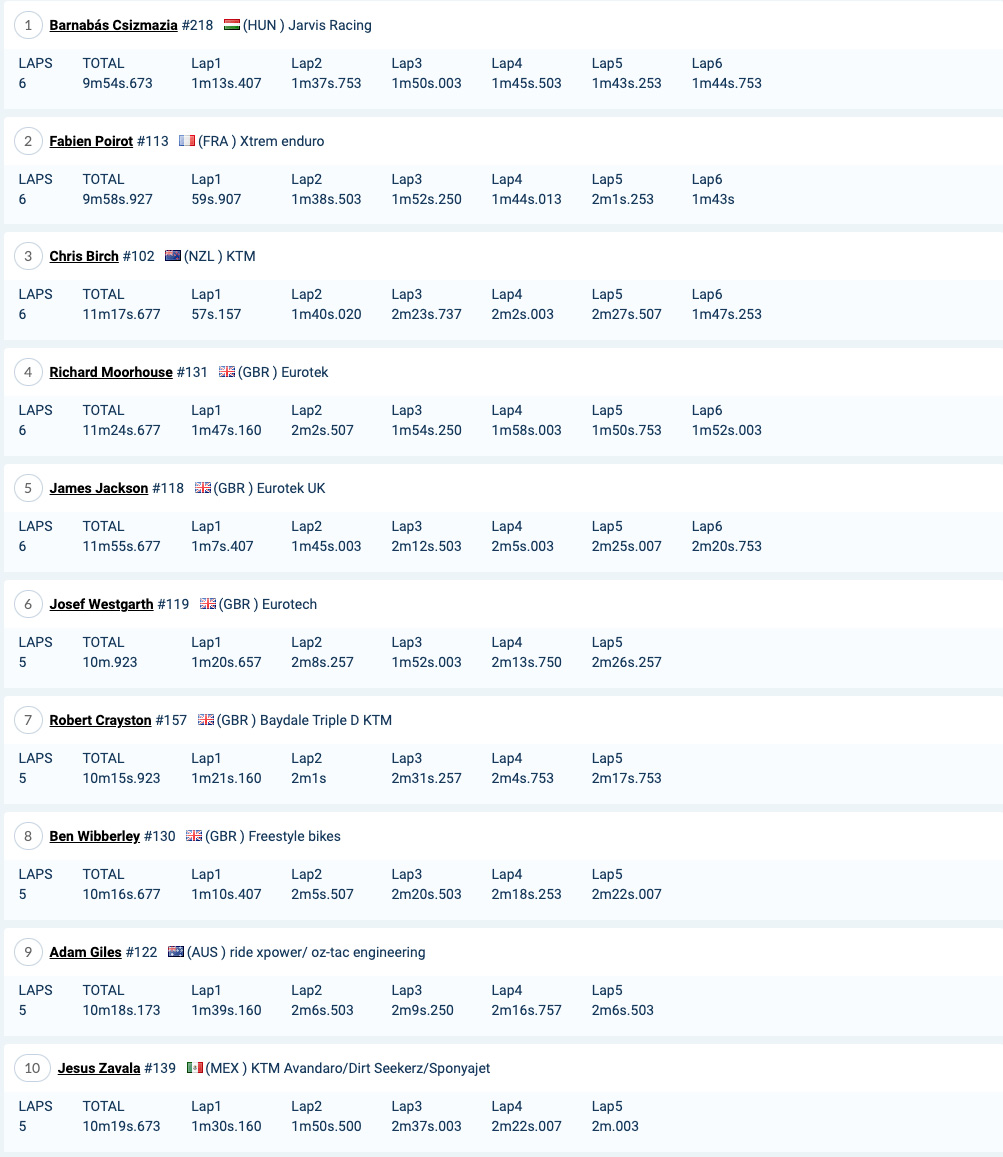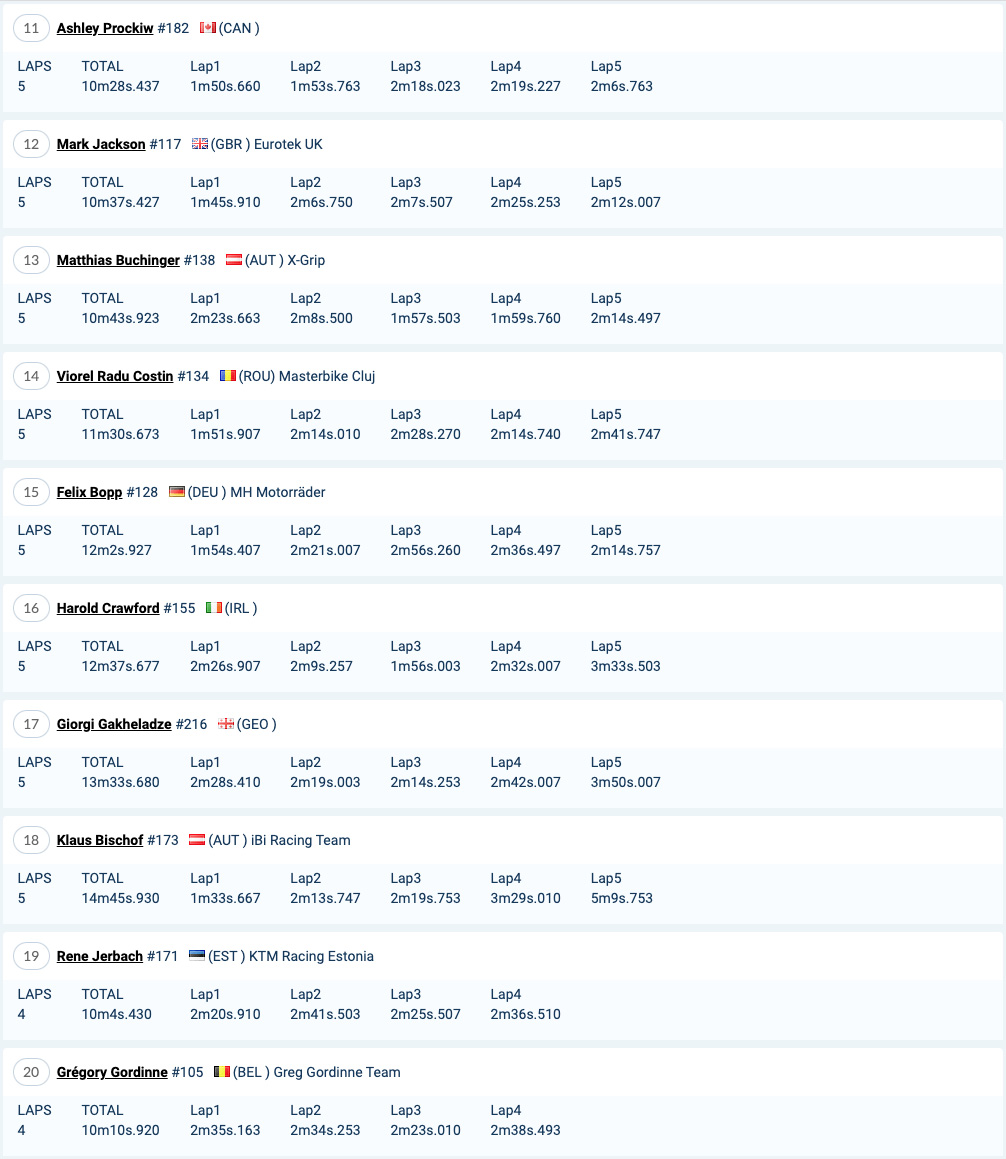 2022 Romaniacs prologue race results, Bronze class: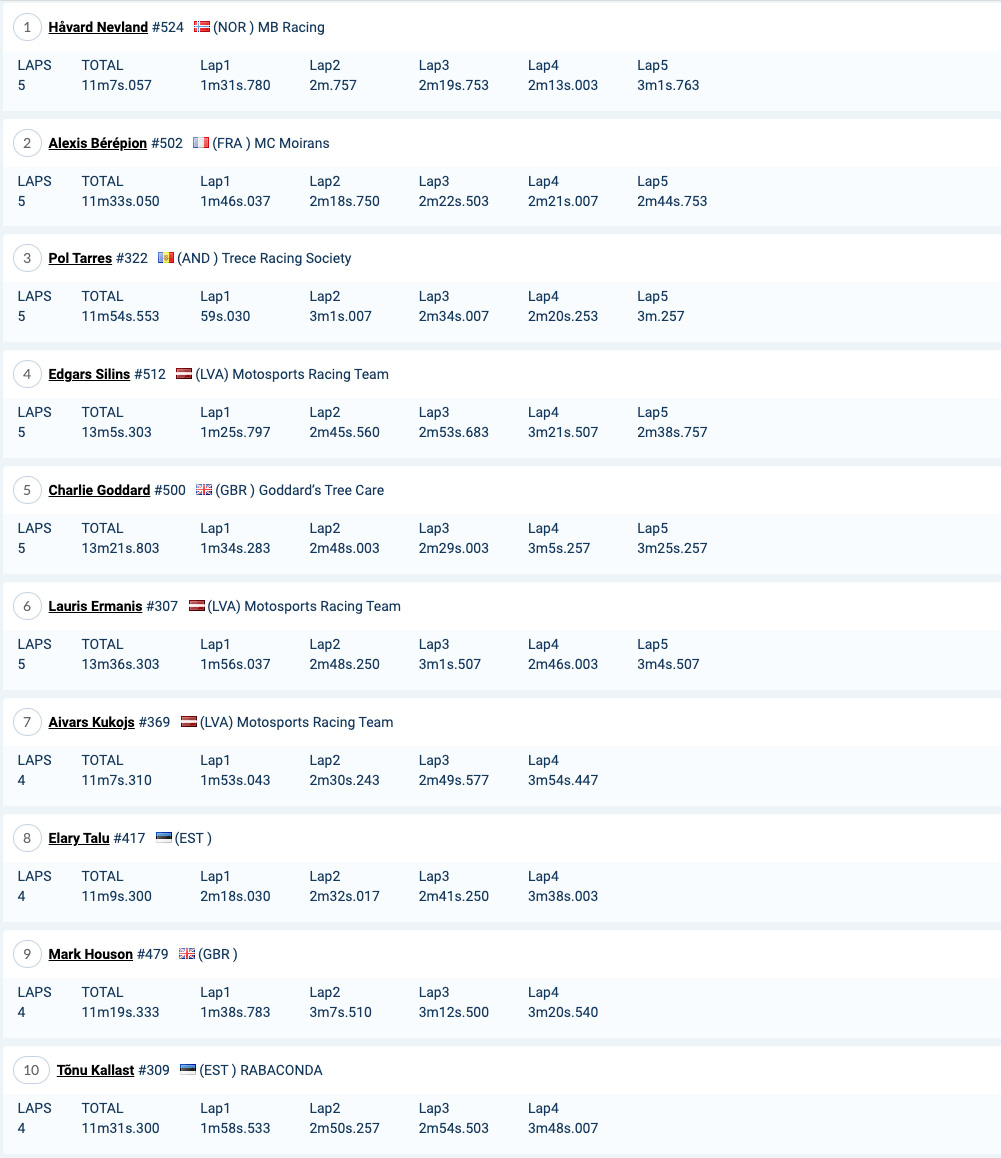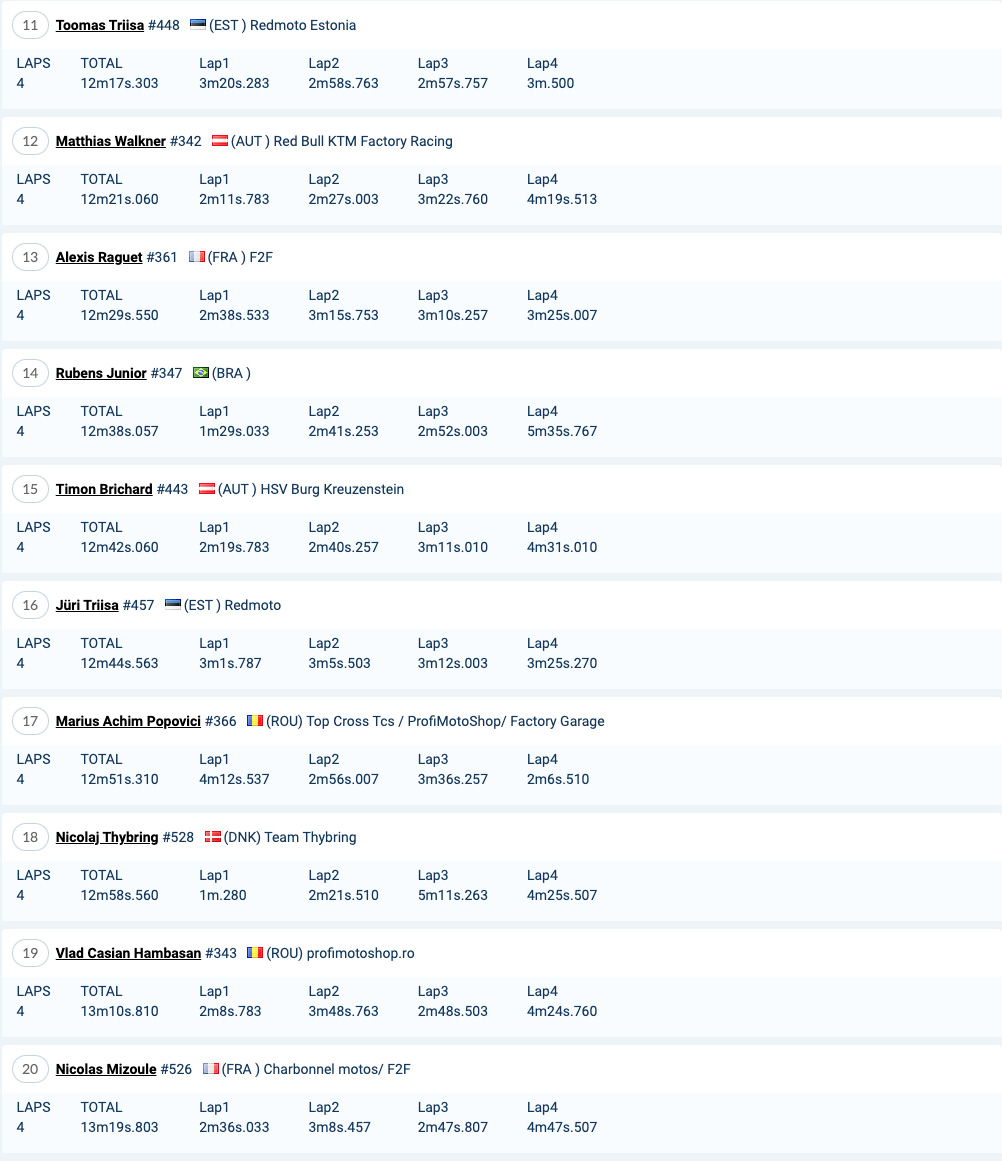 Prologue qualification times (top 10), Iron class: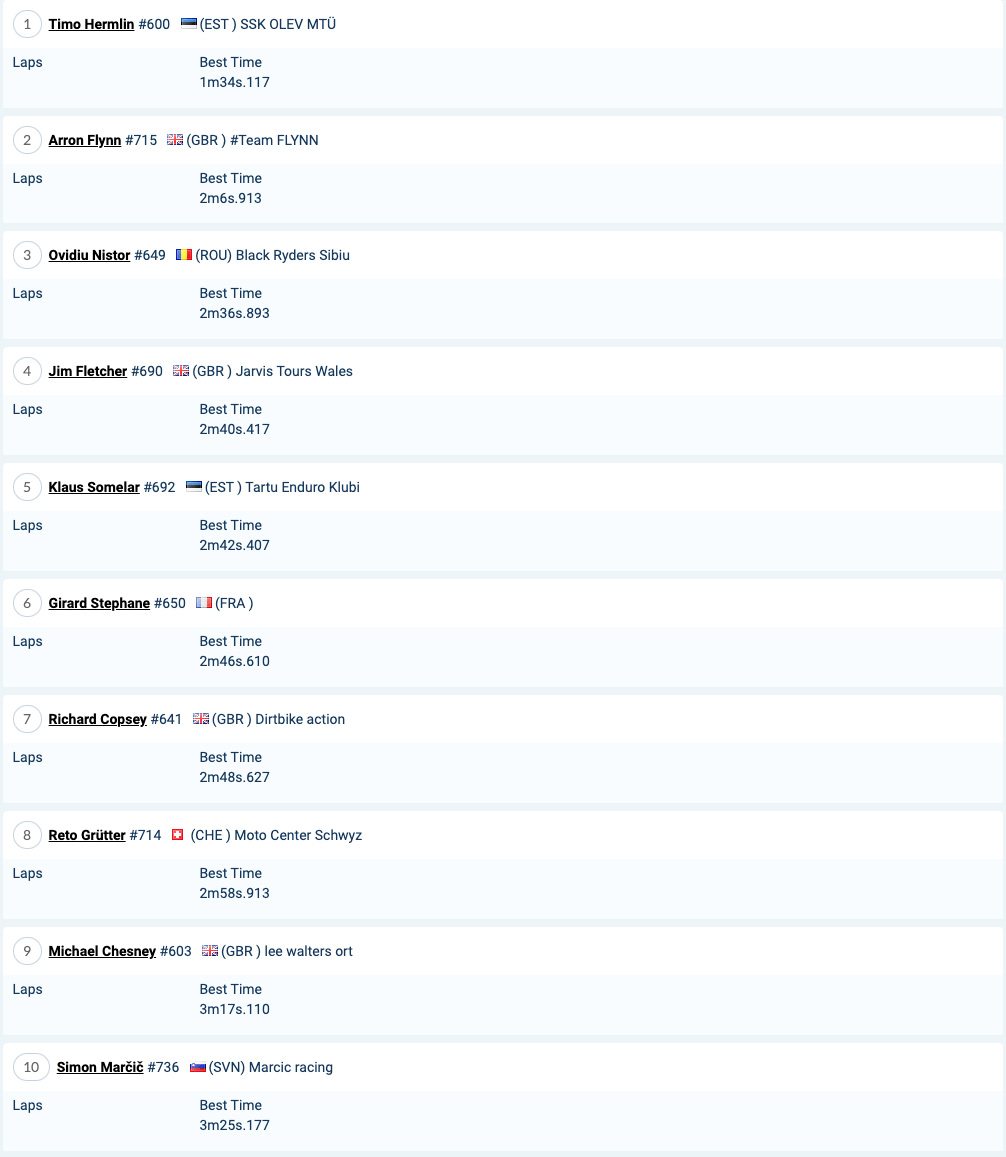 Prologue qualification times (top 10), Atom class: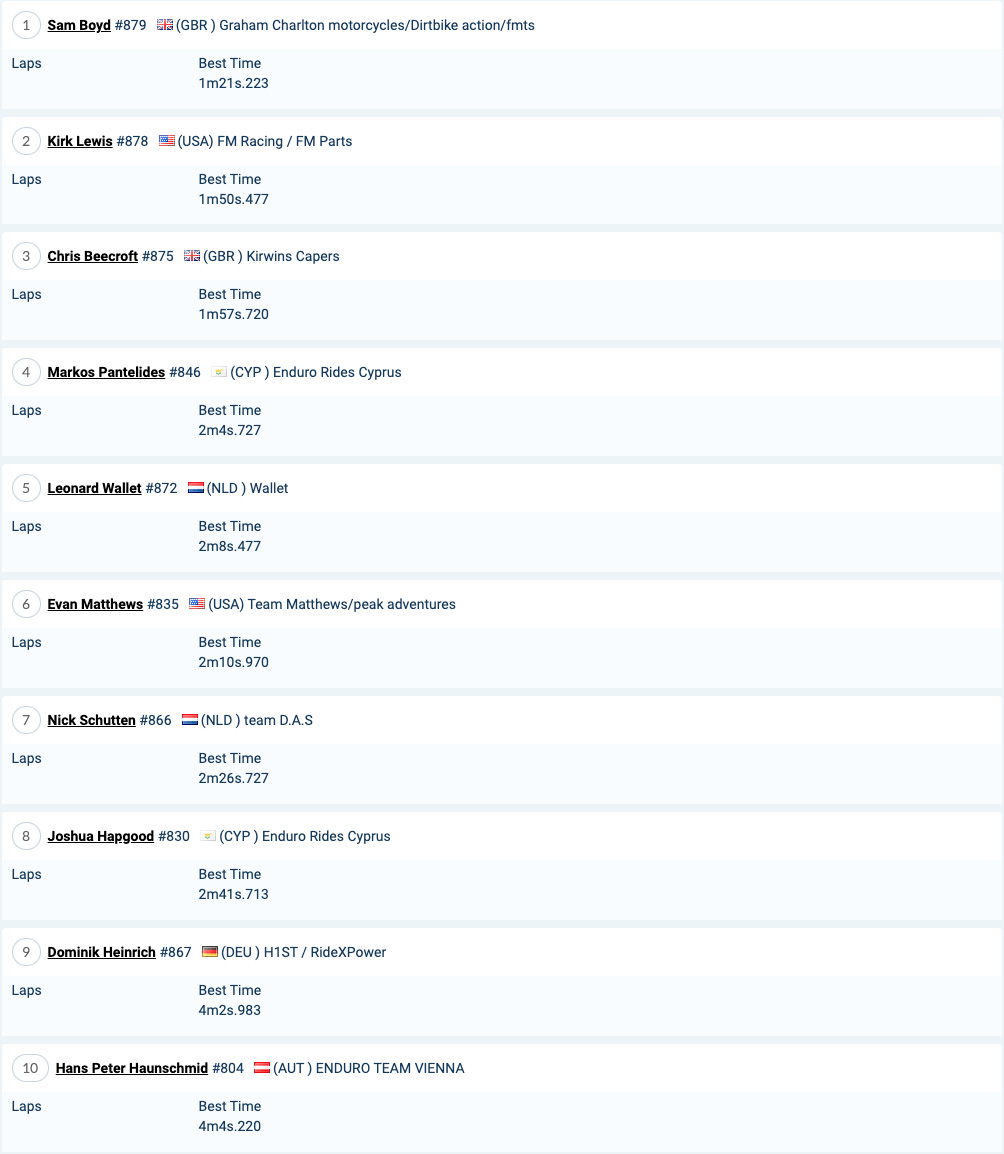 Full results from the single qualification runs for all classes (incl. Iron and Atom): Romaniacs Prologue Qualification Results
Photo Credit: Future7Media | Andrea Belluschi