2022 Tennessee Knockout: August date confirmed for HEWC round 6
The provisional calendar for the 2022 Hard Enduro World Championship is firming up with the confirmation from Tennessee Knockout organisers of an August 12-14 race weekend.
The TKO's traditional August date not only guarantees some of the hottest riding conditions but also means the Hard Enduro World Champiopnship (HEWC) riders can now plan for an August trip to North America next year.
The TKO date on 12-14 August means Red Bull Outliers can now follow suit and announce dates for round seven in Canada two weeks later on the final weekend of August, 26-28 (which will date clash with the ISDE if true).
2022 FIM Hard Enduro World Championship, provisional schedule:
Round 1: Minus 400 - Israel, April 5/6/7
Round 2: Xross - Serbia, May 19/20/21
Round 3: Red Bull Erzbergrodeo - Austria, June 16/17/18/19
Round 4: Abestone Hard Enduro - Italy, July 8/9/10
Round 5: Red Bull Romaniacs - Romania, July 26/27/28/29/30
Round 6: Red Bull TKO - USA, August 12-14
Round 7: Red Bull Outliers - Canada, August (TBC, expected August 26-28)
Round 8: HERO Challenge - Poland, September 10/11 (location TBC)
Round 9: Hixpania Hard Enduro - Spain, October 7/8/9
North American holiday for HEWC riders?
The 2021 TKO was among the most dramatic of the HEWC season, and not just because it was only finally decided two weeks before the event it would be included in the series. That left riders and teams with major issues getting bikes and parts organised for the 2021 race.
Knowing the 2022 dates won't make it any more financially viable for European privateer riders to race the full series but it will allow more planning a time for HEWC regulars able to make the trip across the Atlantic.
"The 2021 TKO was the best one yet with Billy Bolt edging out Mani Lettenbichler for the win," says Eric Peronnard, co-producer of the Tennessee Knockout. "It was amazing to be a part of the FIM Hard Enduro World Championship and we learned a lot about how we can improve the event for the riders and spectators for 2022."
AMA Extreme Grand Championship
The focus might be on the HEWC riders and the Pro race but the bulk of the event entries, as ever, will come from amateur riders competing the AMA Grand Championship for Extreme, which the TKO serves.
The Saturday programme includes two rounds of racing and will serve as the AMA Extreme Off-Road Grand Championship for Amateur riders with the overall amateur winner awarded the AMA number one plate.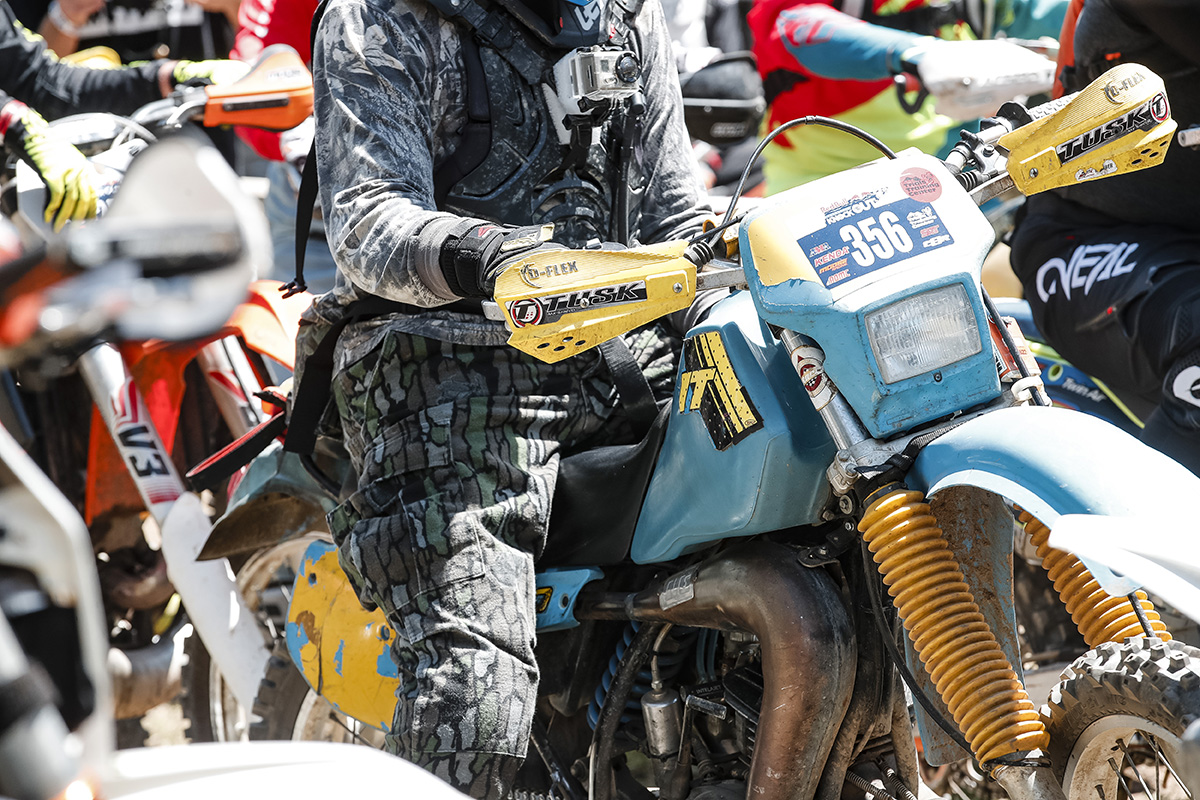 Classes will be available for A, B, C, Women Pro, Amateur Women, and 45+ but only the overall Amateur, top Women's pro, and top 45+ riders will earn AMA Grand Championship number 1 plates.
Something new for 2022 is the top 50 amateur finishers from the 2021 TKO will earn a spot directly into Saturday round two. Amateur riders can also earn spots directly into round two via several AMA Extreme Enduro regional events.
The other option is to sign up for one of 500 open spots and compete in a morning qualifying race to earn a spot in the championship final on Saturday. The top 30 finishers from Saturday will be invited to Sunday's expert programme.
Pro class Sunday
TKO will again pre-qualify the top riders to the four-round Sunday competition and that includes HEWC riders plus top riders from the major US and international off-road racing series' and events. Any rider who finished in the top 26 on Sunday at the 2021 TKO, as well as riders that have qualified for a previous TKO Sunday main event, will also qualify directly into the 2022 TKO Sunday programme.
The Women's pro class riders will start among the amateur riders in race two based on their prologue time. This is also an AMA Grand Championship class. The Women's amateur class riders will compete in Saturday race one and start among all the amateur riders based on their prologue qualification time.
Entries open December 15
Amateur registration opens at 6:00pm CST on Thursday, December 15, 2021. There are just 500 spots available, and entries have sold out in just a couple of hours in the past so get your entry in!
Pre-qualified amateur riders (top 50 from 2021 Amateur TKO race two) will not need to pre-enter until a later date.
Registration and more information: www.tennesseeknockoutenduro.com
Photo Credit: Future7Media