Billy Bolt undergoes surgery – Champion will miss next two WESS rounds
Husqvarna's 2018 WESS Champion Billy Bolt has further surgery on his left leg and will miss next two championship rounds including home British race at Hawkstone Park.

2018 World Enduro Super Series champion, Billy Bolt, has today undergone a planned operation on the leg he injured prior to the start of the 2019 season.
Left with a dropped foot when he damaged nerves in his left knee, while training for the then upcoming SuperEnduro World Championship opener, Billy is hoping this second operation will improve stability and movement in his lower leg.
As a result of this second operation, Billy will sit out the next two rounds of the 2019 WESS series – Hawkstone Park and BR2 Enduro Solsona – but is hopeful of making a comeback at the GetzenRodeo final round and then being fully ready for the FIM SuperEnduro World Championship.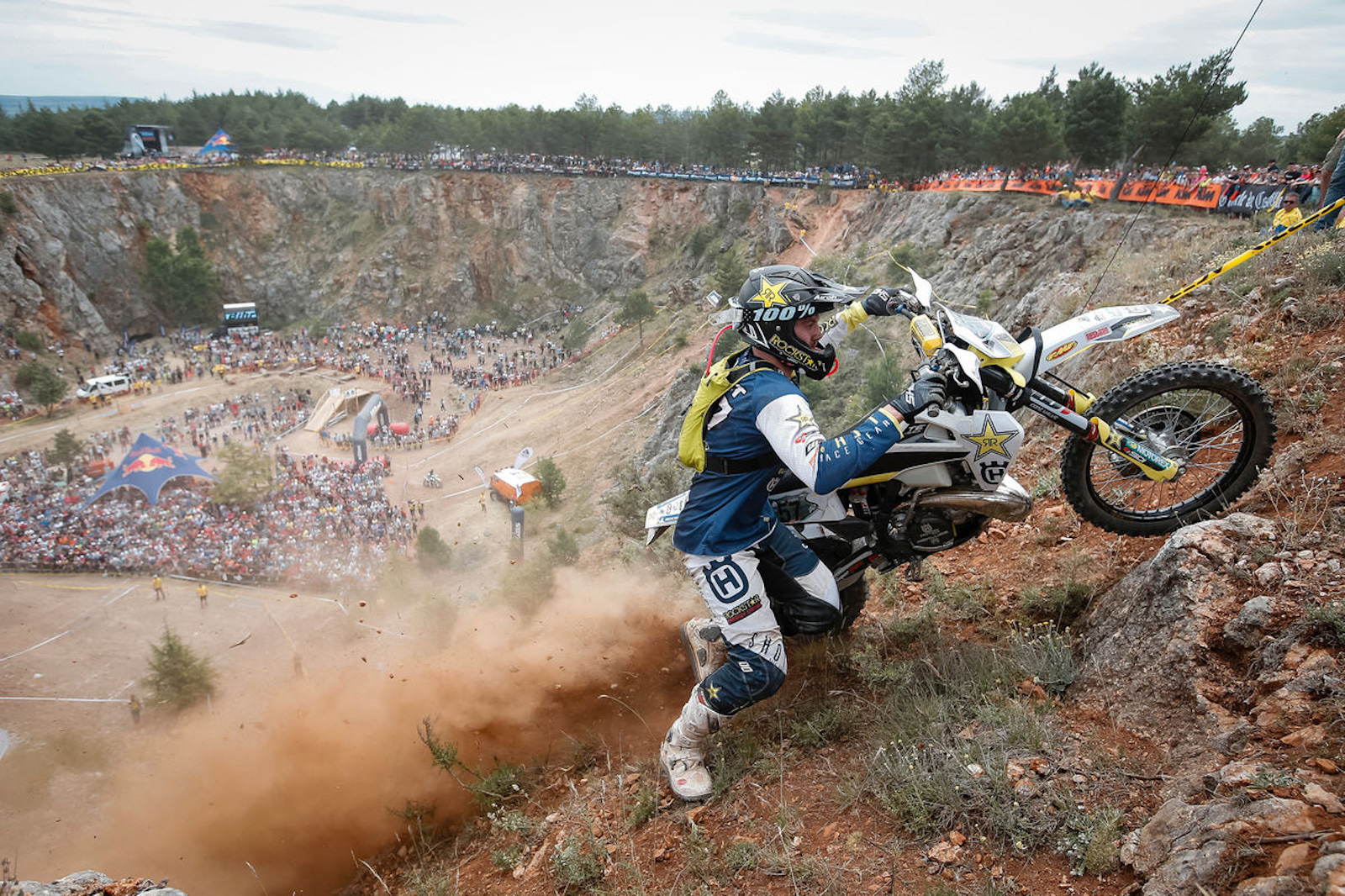 Billy's initial plan was to leave the nerve to settle for the first couple of months, to see if, as specialist suggested it might, it would heal itself. Unfortunately, after Romaniacs he got the results from additional tests, which showed that the nerve was not improving as hoped.
"The possibility of needing another operation is something I always knew about. The damage to the nerve hasn't improved with time, it's been the way it is since the second after the crash," admitted Billy.
"For the first months we left it to settle and try to heal and there was a strong chance that it could by itself. Since Romaniacs we've had some results back from other tests to the nerve and it showed that it hasn´t done any kind of healing by itself. That´s why the doctors have decided that it needs to be looked at and they need to get into my leg."
Despite not being at his best this season, due to recovering from his injury, Billy has showed that he's still a Hard Enduro rider to be reckoned with, after clocking a fifth-place result in Lagares and a fourth at Hixpania.
All at Enduro21 wish Billy a speedy and complete recovery.
Photo Credit: Future7Media