Jarvis set to head up his own race team
Graham Jarvis will lead his own Jarvis Racing Team in the FIM Hard Enduro World Championship and British Extreme Enduro Championship, officially ending eight years as a Husqvarna Factory Racing team rider.
Legend, GOAT, ambassador? Call Graham Jarvis what you will but the Jarvis Racing Team owner is set to become a rider in his own squad after officially stepping away from the Husqvarna Factory team to "lead from the front".
Jarvis will complete a four-rider team in the FIM Hard Enduro Championship in 2022 plus the UK-based squad will continue to contest the British Extreme Enduro Championship and selected other events in the UK.
Don't worry Husky fans, the 'split' is mutual and after eight very succesful years together the factory team will continue to support both Graham and the Jarvis Racing Team.
The reason behind the move away from official Husqvarna rider is to attract more attention and sponsors to his own team who are keen to gain better access to Graham's unrivalled fan-base in enduro.
"Firstly, I'd like to thank everyone at Husqvarna, with a very special thank you to Fabio Farioli from Husqvarna Factory Racing team for the amazing support in my professional racing career so far." Says Jarvis.
"We will continue to work very closely together but with their blessing, it was very much my decision to put focus on developing the Jarvis Racing team as a long-term business."
Time to break free
With a couple of seasons under its belt now, the Jarvis Racing Team needs the boss at the helm full-time if the money is to be there to support the full HEWC season which this year has more international miles to travel.
"We have been able to gain new support and sponsors with me committing to riding in the team," Graham adds, "that creates a sustainable platform to support other riders too. With the World Championship going to Israel for the first time in April, plus races in USA and Canada this year, financial support is essential, enabling the whole team to compete at the highest level."
Long-term right-hand-man at the major extreme and hard enduro races, Damo Butler will also no longer spin his spanners in the Husqvarna Factory team for Graham. Butler recently switched to run the mechanical side of the new Fast Eddy Racing team competing in the EnduroGP World Championship and British Enduro Championship.
Getting over knee surgery
2021 was a tough year for Graham, after a strong start and some great form he infamously ripped his ACL at the Red Bull Romaniacs.
"Last year didn't go to plan unfortunately, one tiny mistake while leading at Romaniacs cost me the rest of the season." Explains Graham.
"I was lucky enough to be able to get a full ACL reconstruction straight way and the last six months have been all about getting my fitness and strength back plus developing the new commercial partnerships for the future."
The three riders signed up for the 2022 season alongside Graham at present are Jonathan Richardson, Sam Winterburn and Grant Churchward.
There's also a saucy plan afoot for an extra bike in the team awning, basically available to any rider, at each of the Hard Enduro World Championship rounds. That's some opportunity.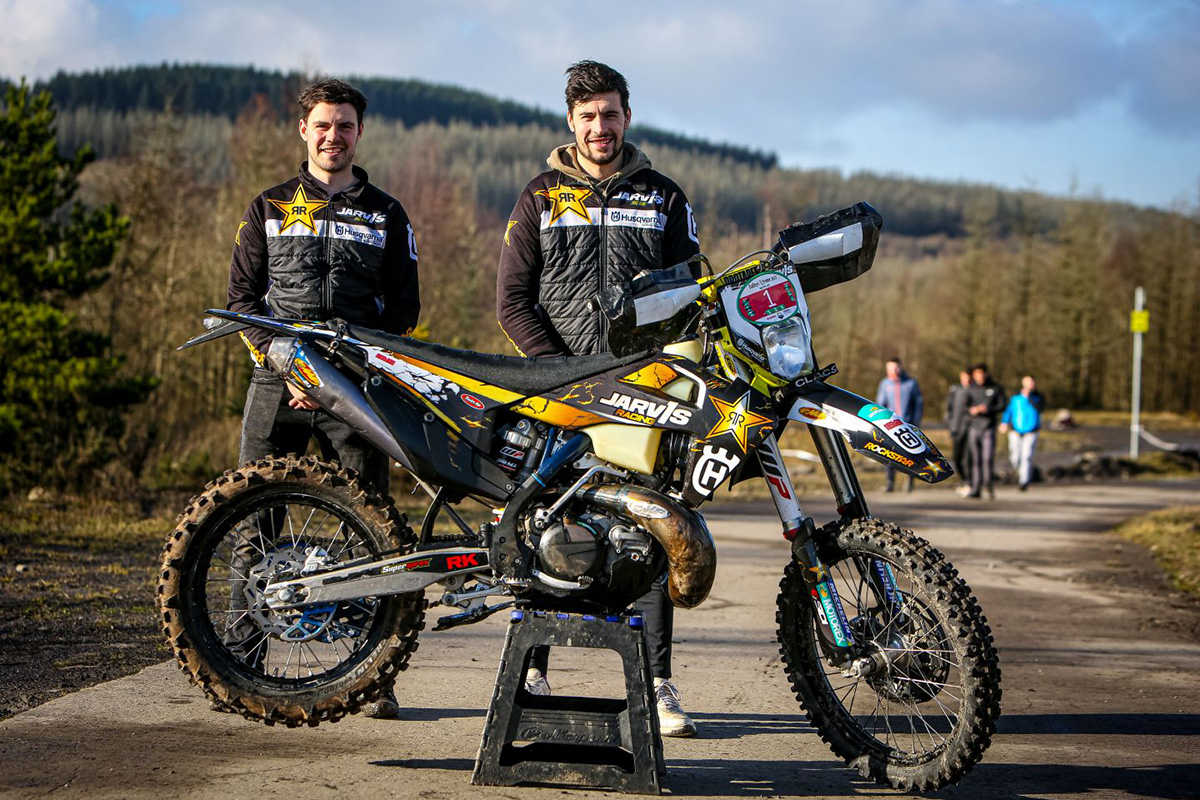 More information: www.grahamjarvis.org
Photo Credit: Future7Media + Vision Media