Minus 400: Day 2 results – Wade Young tops shortened prologue
Results from day two at the Minus 400, Hard Enduro World Championship round in Israel where Wade Young clocked the fastest time and high temperatures cut the prologue short.
Minus 400 day 2 prologue in a nutshell:
Day two's Yochananof Desert Prologue at the Minus 400 saw riders tackle an 18-kilometre prologue which began on some of the same Dead Sea-side obstacles as yesterday and then headed out into the hills in a cross-country-style run with plenty of rock gardens along the way.
Heat was again the feature with well-over 40 degree temperatures recorded and this will be a factor in tomorrow's main race on a 75-kilometre course.
The other story of the day was the cancellation of the second prologue runs due to the heat and an incoming sandstorm. It meant riders weren't able to set faster times on a second time attack of the course (which they rode blind because it's too hot and too far to walk!).
Wade Young set the fastest time heading a Sherco one-two on the 18k run, clocking a time just six seconds faster than Mario Roman and 22 seconds ahead of day one winner, Billy Bolt. Graham Jarvis was fourth fastest 37 seconds back.
It is good to see David Cyprian back in the mix at major hard enduro events and he finished up sandwiched between Dominik Olszowy fifth and Alfredo Gomez seventh. This trio were closely matched on time a good minute slower than the top four but clear of the following 10 or so Pro riders at this event.
Sandra Gomez is the only female in the thick of it and finished today in 23rd place.
Today's results will determine the starting order for the main event tomorrow but don't read too much into them, tomorrow is where it counts and that heat is going to be a major factor.
Check out the grandmaster on the prologue...
Minus 400 Prologue (day 2) results (top 30):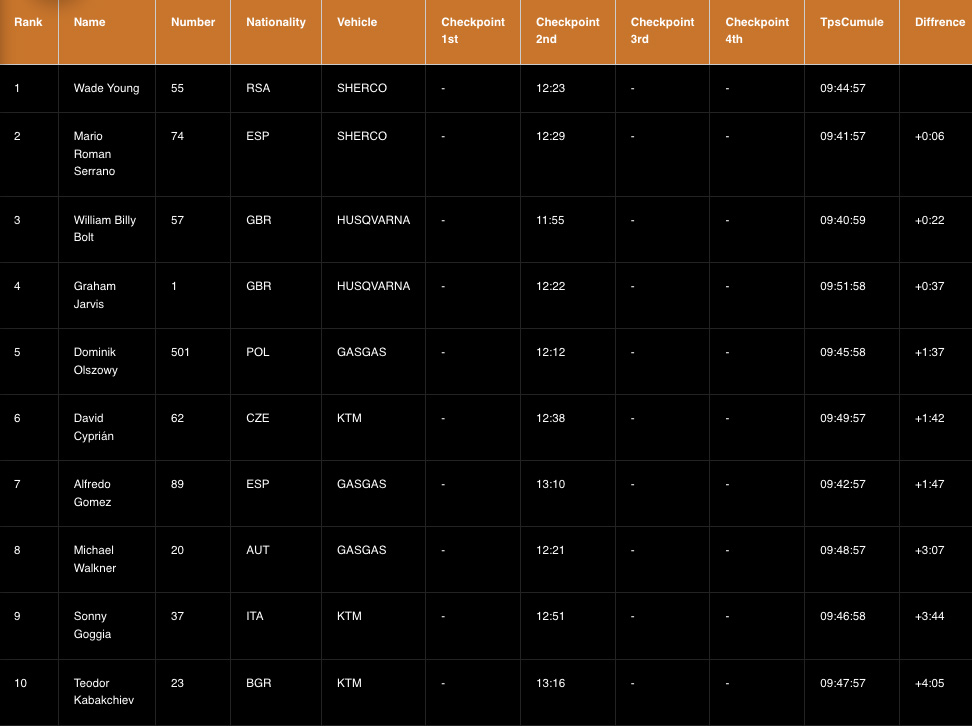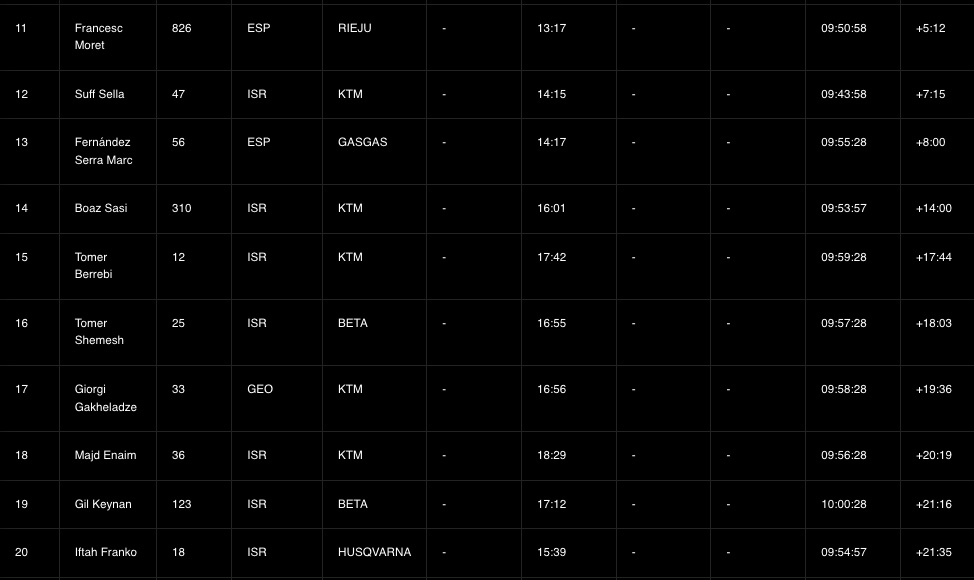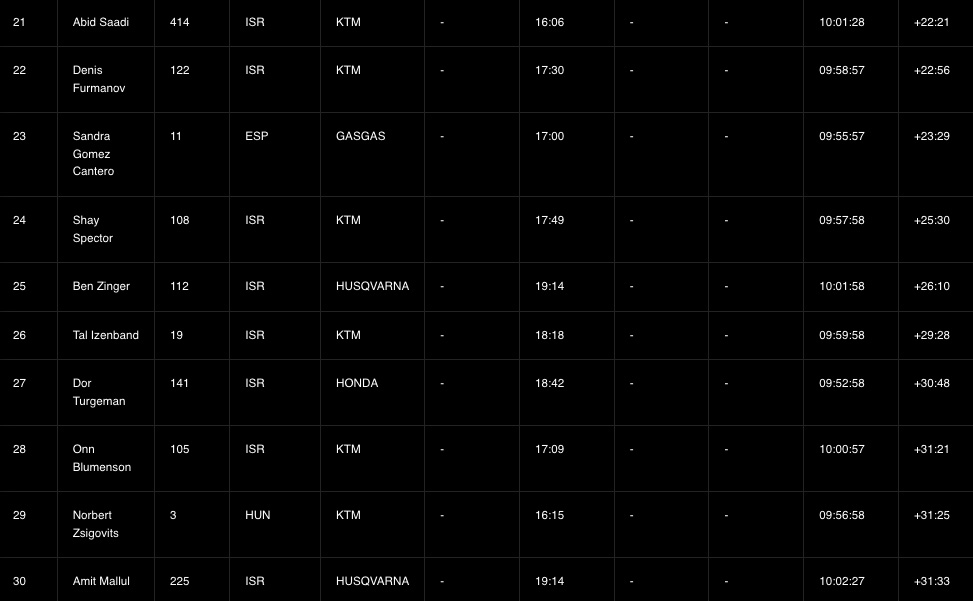 Photo Credit: Future7Media | Nir Amos