Red Bull Romaniacs Results: Billy Bolt blasts to Sibiu street prologue victory
2023 Red Bull Romaniacs prologue results where Billy Bolt led home rival Mani Lettenbichler and Alfredo Gomez on the spectacular streets of Sibiu at this third round of the Hard Enduro World Championship.
2023 Romaniacs prologue in a nutshell:
The days are all early in Romania but prologue isn't so bad, breakfasts in hotels start from a leisurely 5:30am…
Silver class riders led with early morning individual runs through the infamous street prologue course which this year was at its spectacular best.
Riders in all main classes face one run through to determine start order on day one proper, tomorrow, with the fastest 35 in Gold, Silver and Bronze going through to the final shootout race in the afternoon and in front of a rowdy crowd.
Billy Bolt predictably set the fastest qualifying run of all ahead of Marc Riba, Mani Lettenbichler, Alfredo Gomez and Mitch Brightmore completing the top five for a front row start in the evening finals.
The Bronze boys kicked-off the evening show however and Pol Tarres delivered on a super-fast quali run. A more flowing course than usual still brought carnage but helped Pol on the big Yamaha Tenere pace himself across the seven minutes race (harder than you think!) for an easy win, six minutes clear of Jurg Shutz.
Danish riders are few in this sport but Nicolaj Thybring went fastest in the Silver class and grabbed the holeshot. Ben Wibberley then took over the lead on lap two and the pair had a bit of a ding-dong before eventually taking the win with Thybring second and Philipp Bertl third.
At 6pm local time Bolt led the main show away out front with Letti in hot pursuit. Billy found a hole on the sixth lap to let Mani past but a lap later Billy was back in front looking like he wanted it most. Eventually taking the flag after 10 laps, 20 seconds clear of Lettenbichler who in turn was a 25 seconds clear of Alfredo Gomez in third.
"The fitness definitely isn't where it should be but I'm happy to get the win." Said Billy. "This week's gonna be difficult for me so I wanted to start out with the best result because every point for the championship counts. Mani is in a very strong position and to take points from him in the main race will be difficult. It's important to take points out of the rest of the guys."
The prologue results isn't the end of the world but it does make a difference. Every rider from Mani backwards gets time added off the start: 20 seconds for each rider so by Mario Roman in P10 for example, he is already two minutes down on Bolt.
2023 Romaniacs prologue Gold class final results: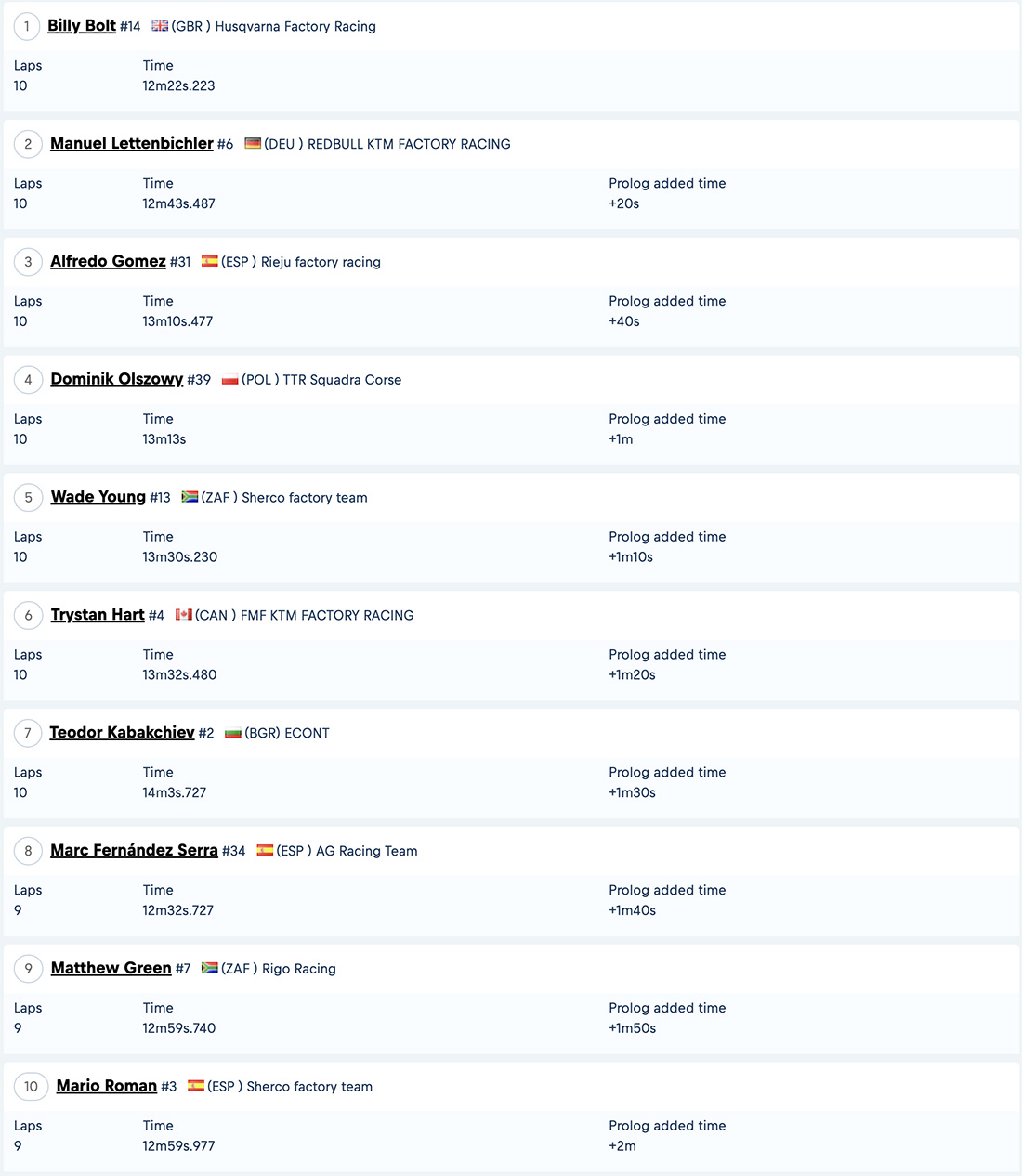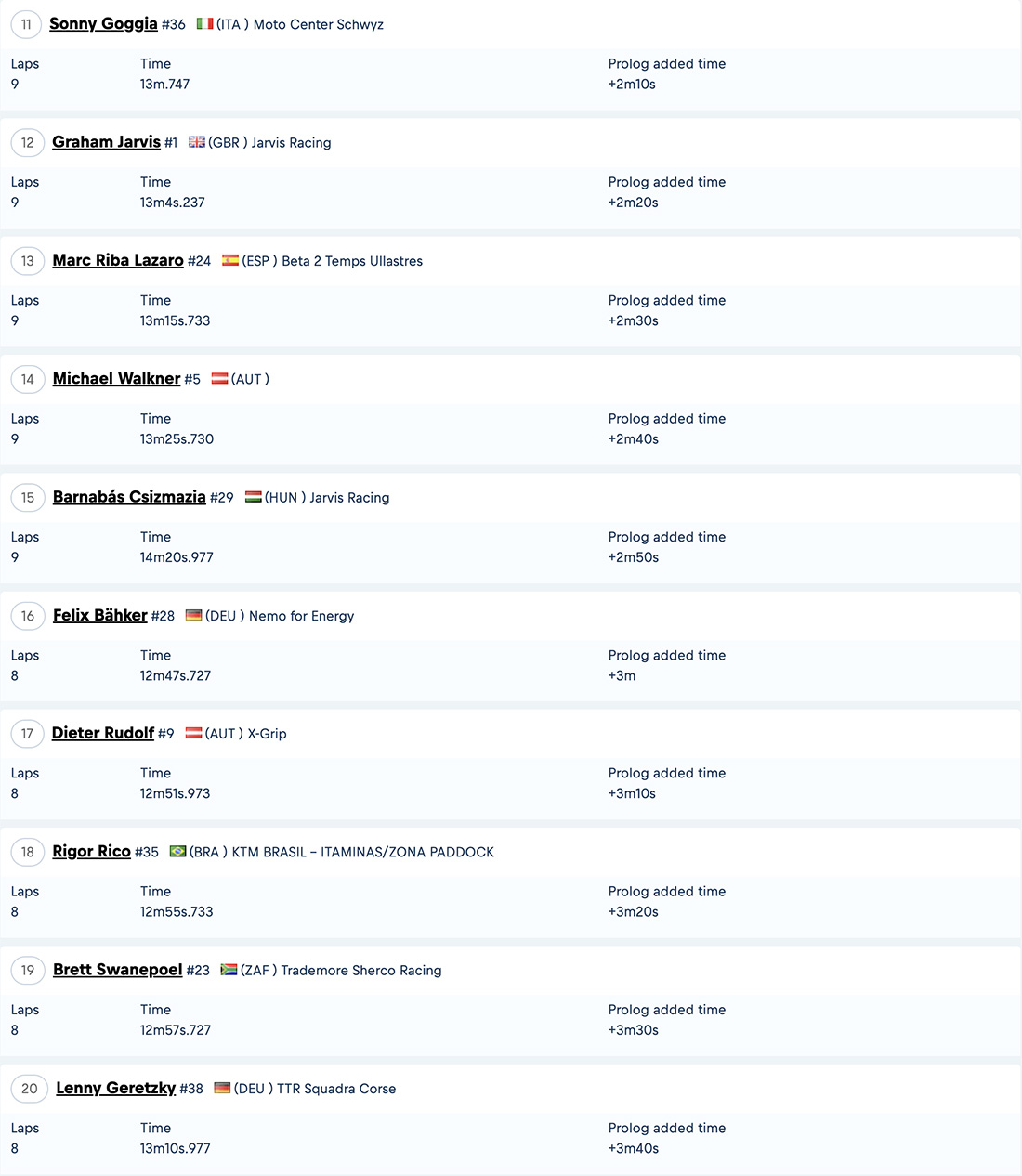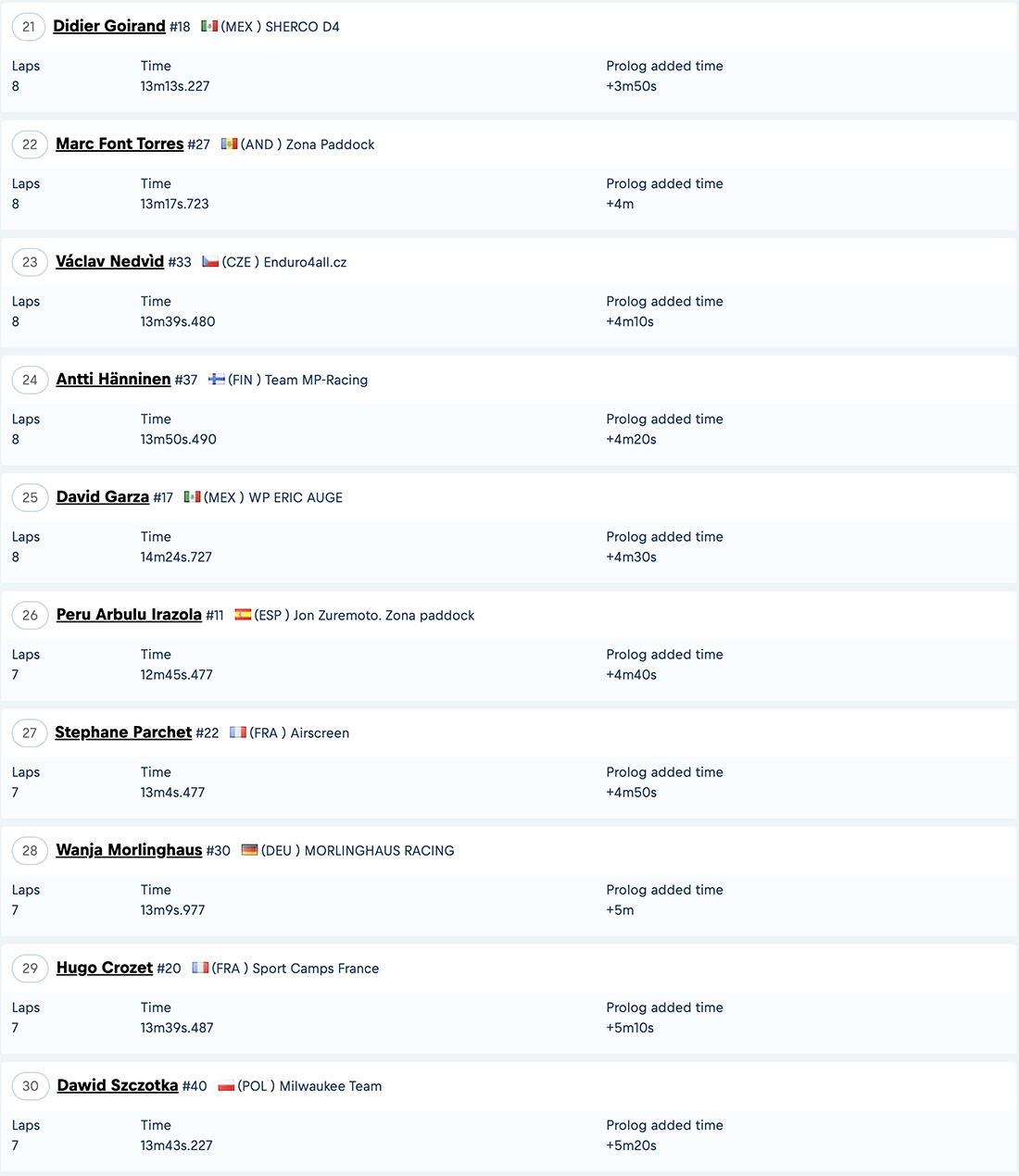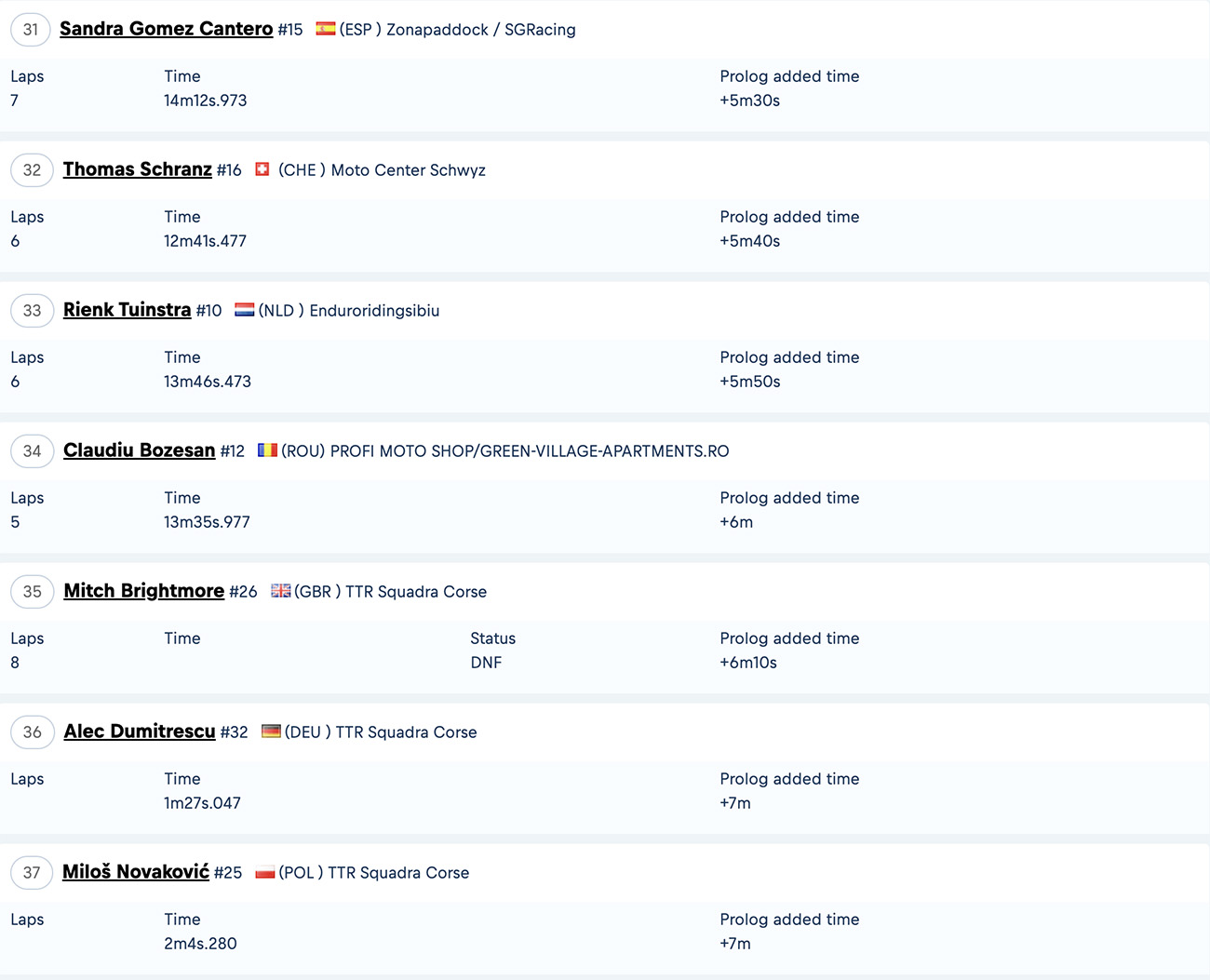 2023 Romaniacs prologue Silver class final results (top 20):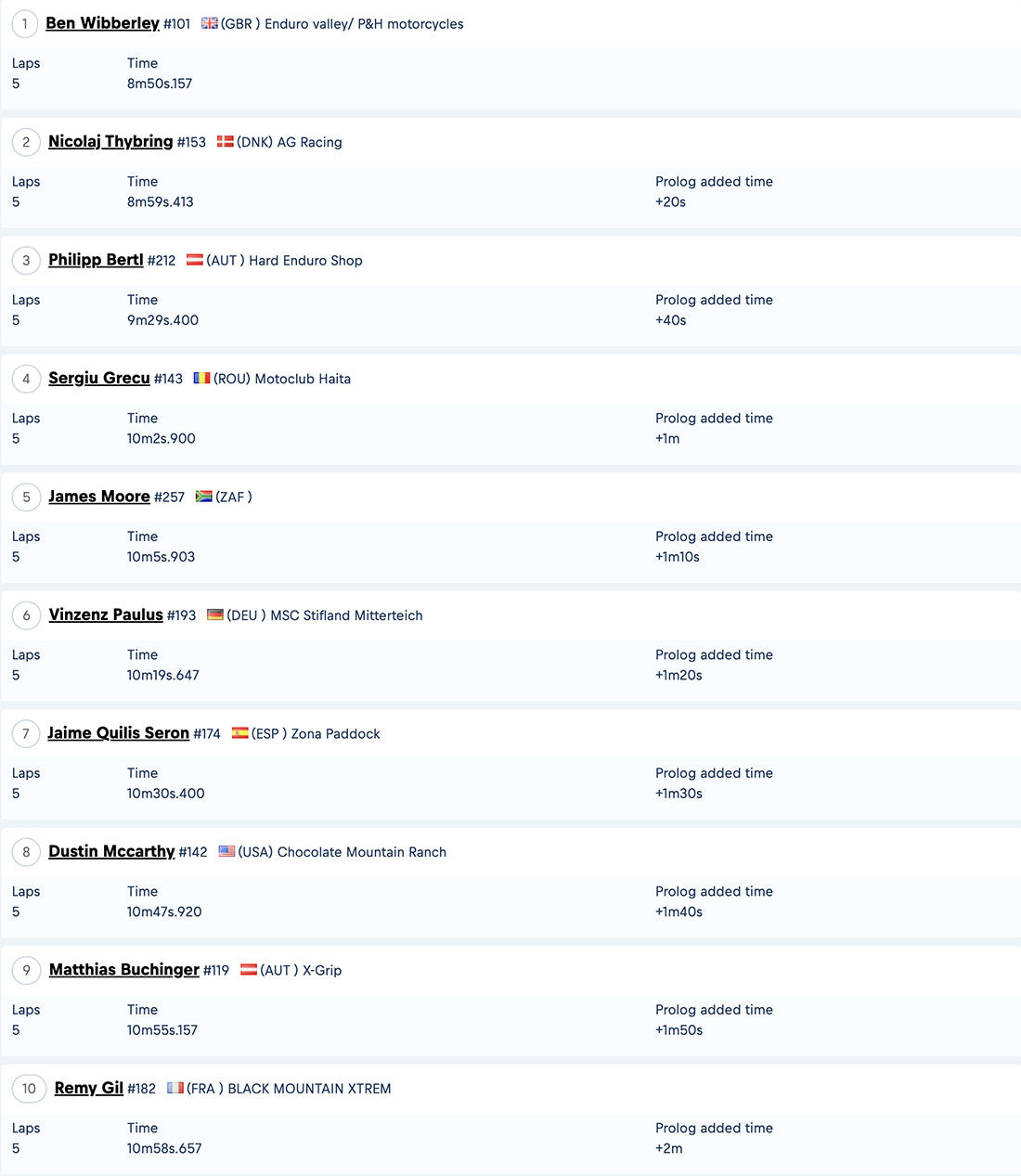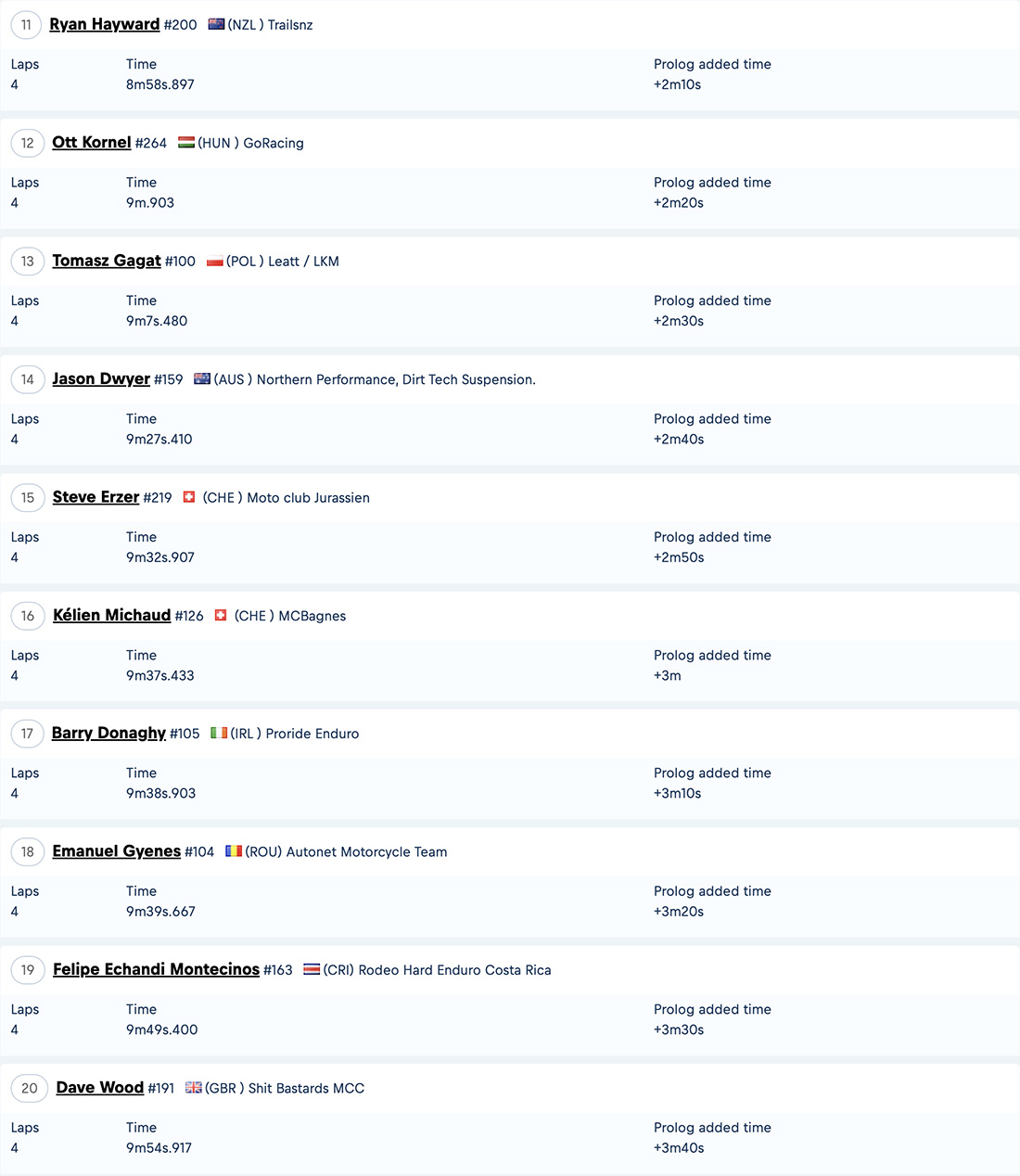 2023 Romaniacs prologue Bronze class final results (top 20):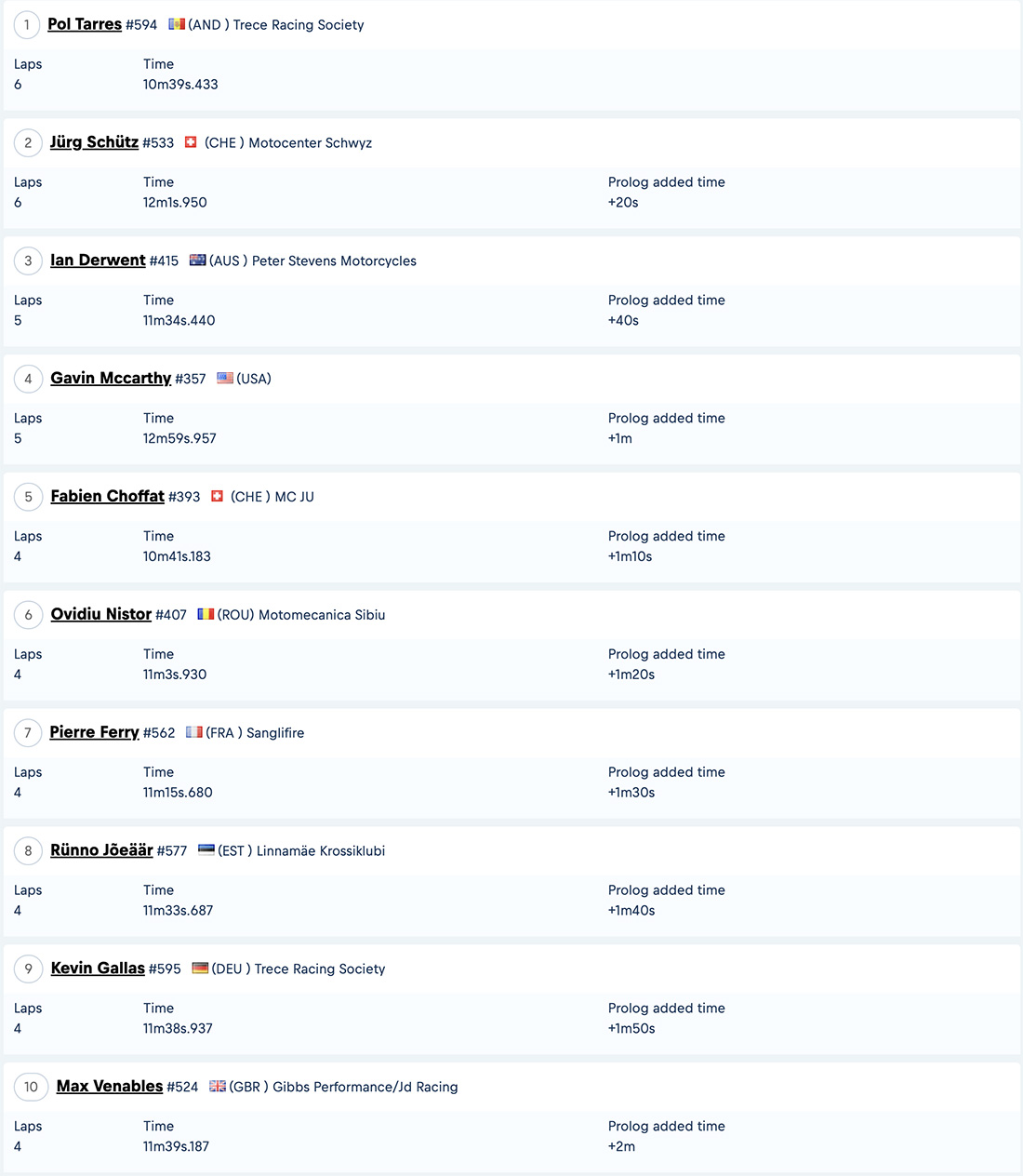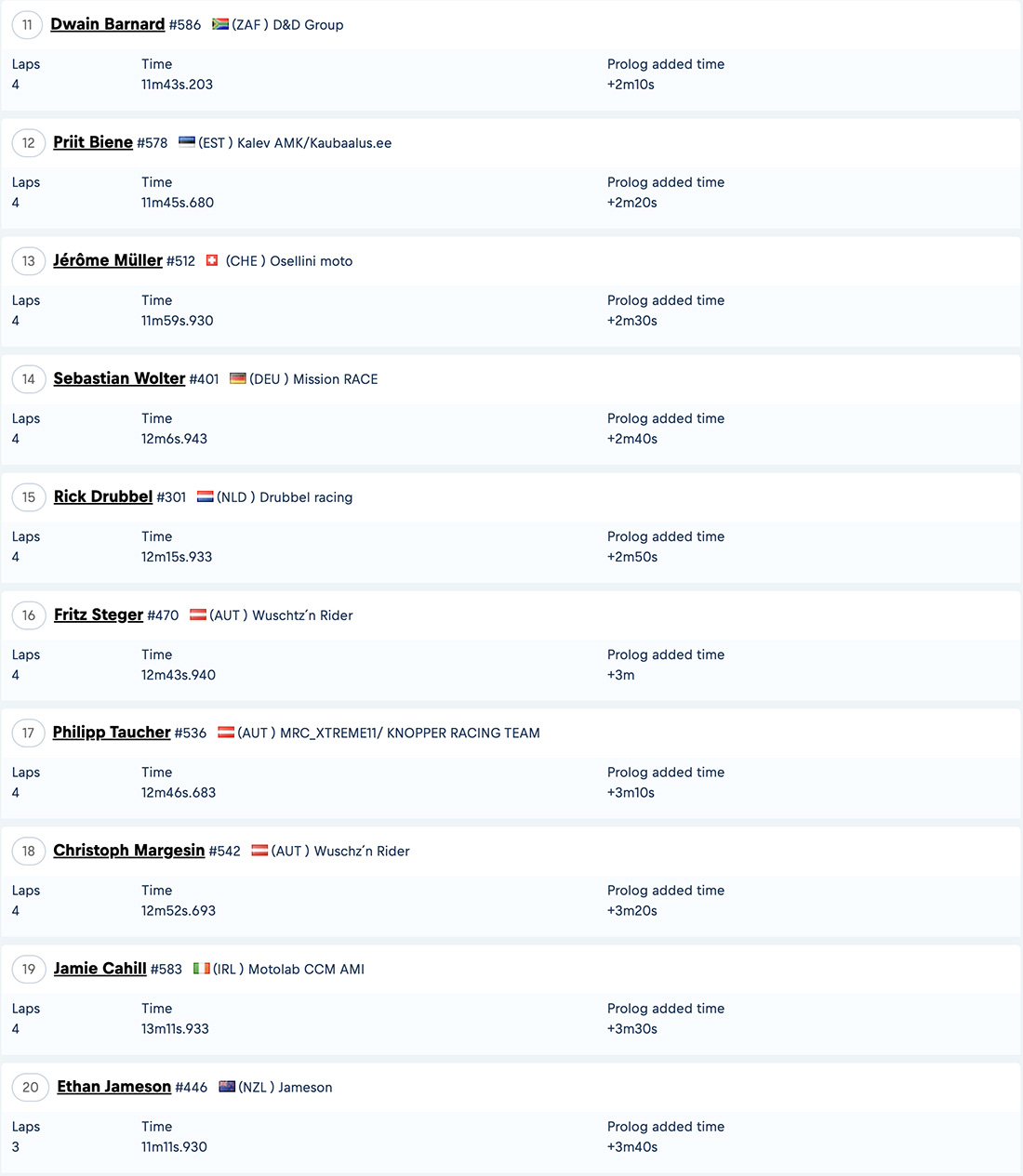 Full results for all classes: www.redbullromaniacs.com
Photo Credit: Future7Media | Andrea Belluschi