2021 ISDE: Day 1 results – Italy take the lead as Josep Garcia wins overall
Josep Garcia sets the pace overall but Italian teams dominate the overall results on day one of the 2021 International Six Days Enduro in Italy.
ISDE 2021 day 1 in a nutshell:
The course at the 2021 ISDE got a universal thumbs up from riders as they exited parc ferme today, day one. 10-minute tests, mixed terrain and great transfers through some typical italian landescape delivered plenty for riders to get stuck into.
It was impressive opening day for the Italians with five riders in the blue national shirts inside the top 10 scratch. It was more than enough to secure the winning start for both World and Junior Trophy teams. Respectively they have leads of just under one minute in World and just over one minute in Junior classification.
It could have been a bigger lead if Andrea Verona hadn't dropped his bike in the last test, losing half a minute and the potential day win in the process (he was leading). Verona's P3 with teammates Matteo Cavallo (P4) and Thomas Oldrati (P9) secured it though.
With the results in, Josep Garcia set the fastest scratch time ahead of some 630-ish riders to pick up where he left off in Portugal at the 2019 ISDE.
The Italian Junior World Trophy team stole some, if not all, of the limelight with Matteo Pavoni finishing second scratch behind Garcia to upstage his senior teammates. Lorenzo Macoritto was sixth overall.
France Juniors were also in good form and stand second after day 1 with Antoine Criq and Leo Le Quere leading the charge narrowly ahead (two seconds) of the USA Juniors.
What about the defending World Trophy champions? It was a subdued start for Team USA's senior squad but they seemed to get a grip of the conditions as they day wore on and P7, P10 and P12 respectively for Taylor Robert, Ryan Sipes and ISDE rookie Johnny Girroir puts them third.
Just third that is. Spain, helped by Garcia's winning ride, are second on 52:37 while USA clocked 52:64.
Brandy Richards laid down a marker with the fastest Women Trophy rider on day one with the USA team starting where they left off at the 94th ISDE, in charge. They have a sizeable gap already of 3:18.18 over the Spanish Women who have a 12 seconds advantage over the Great Britain women.
Day 1 results – World Trophy: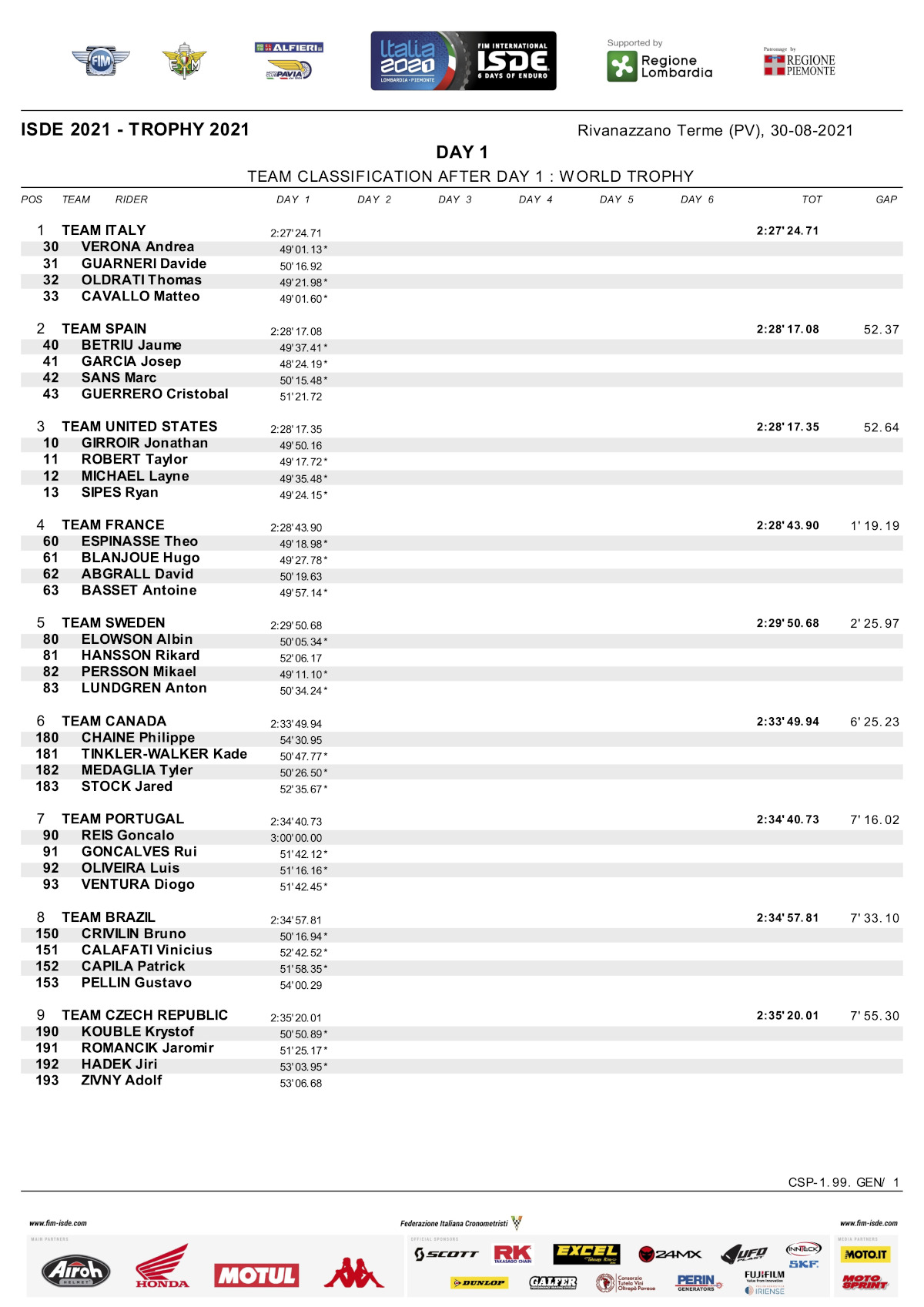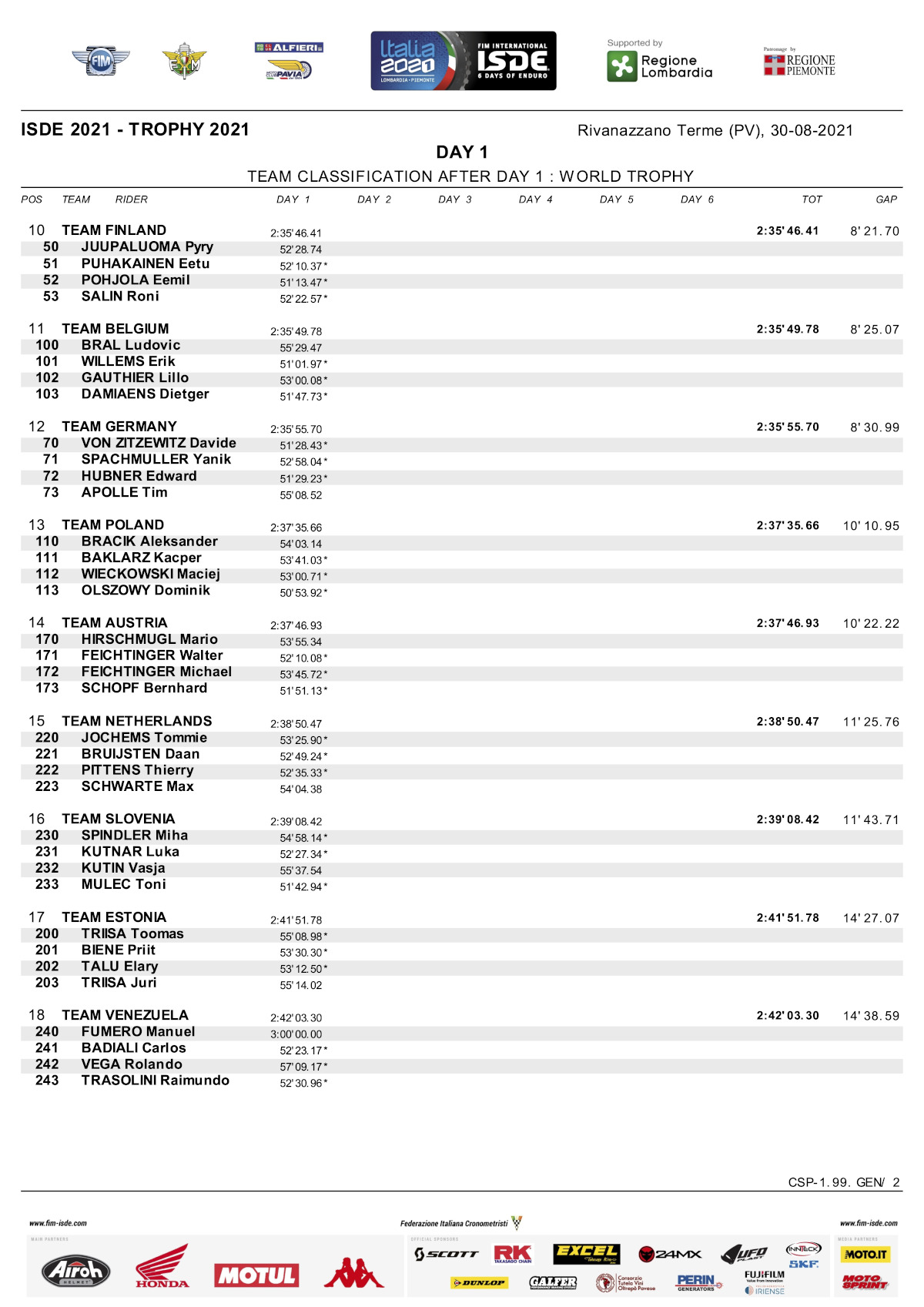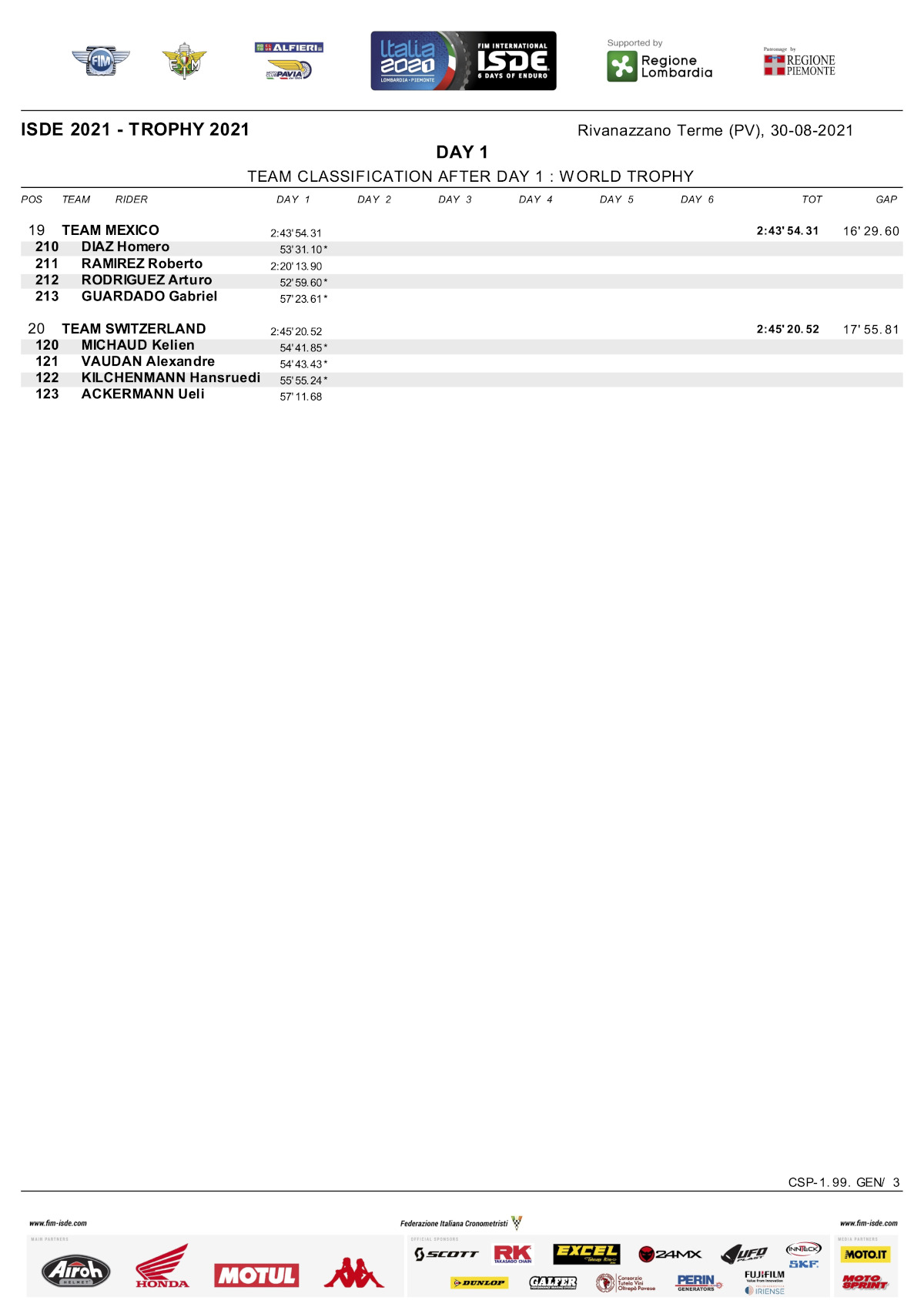 Day 1 results – Individual overall: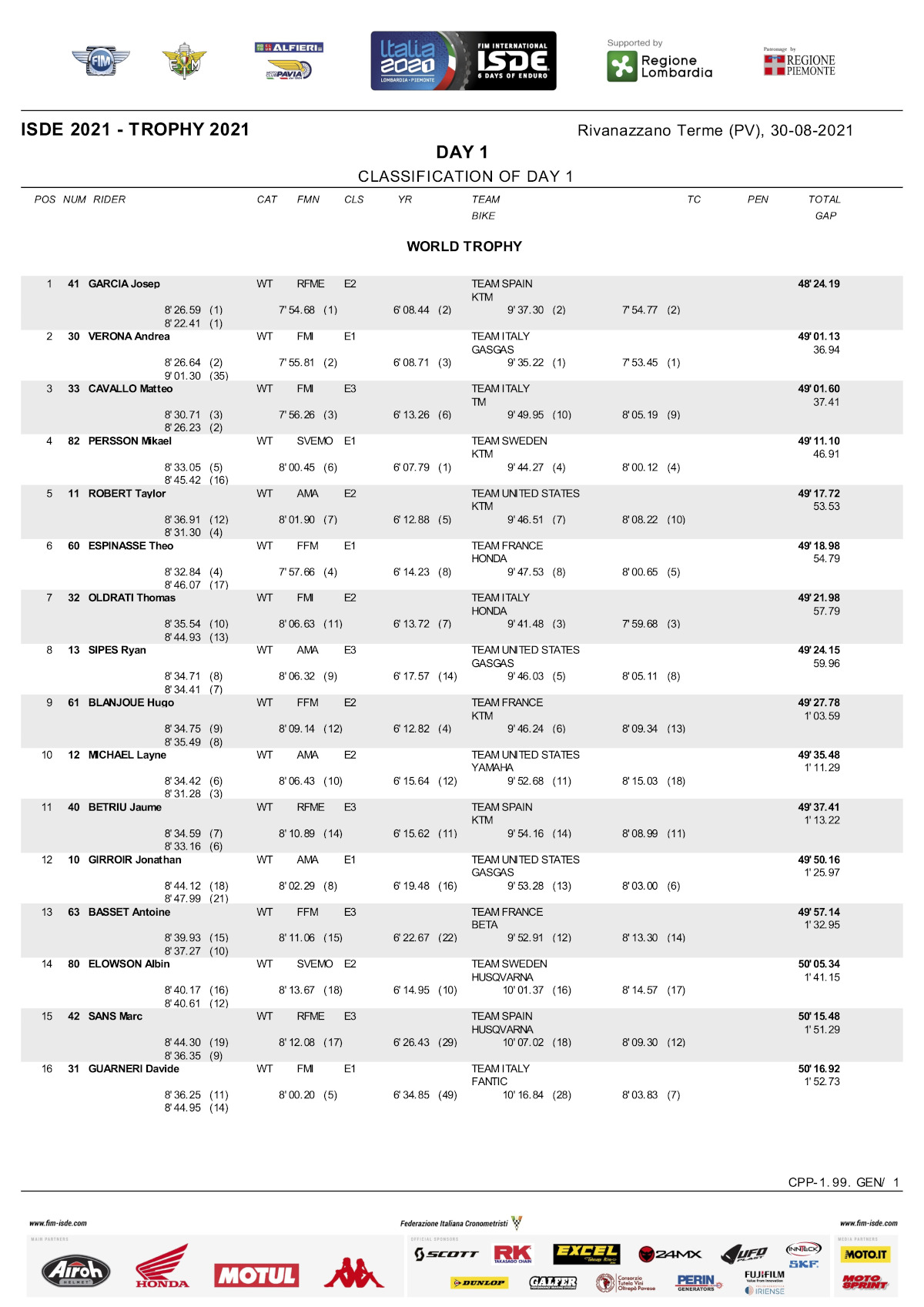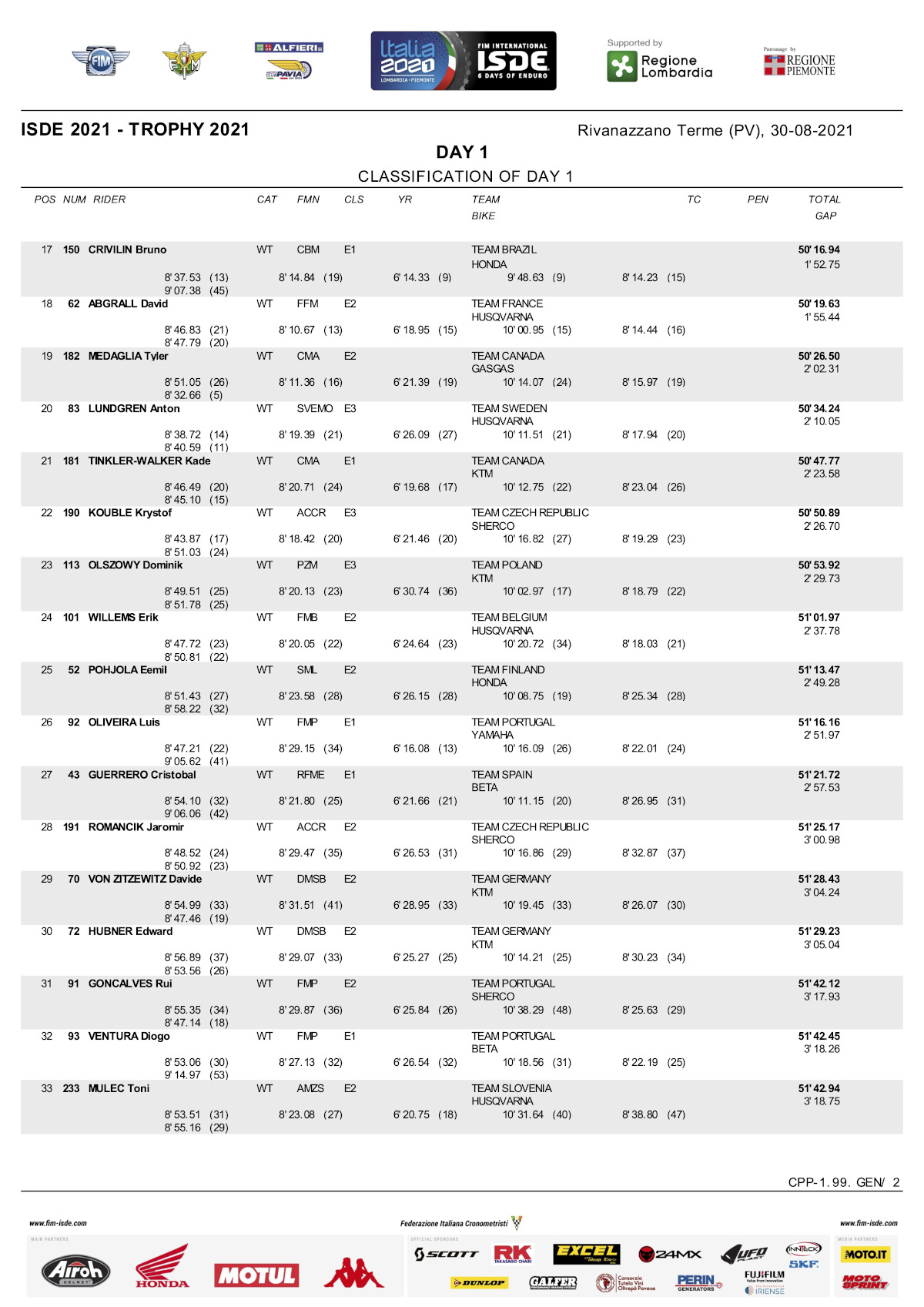 Day 1 results – Junior Trophy: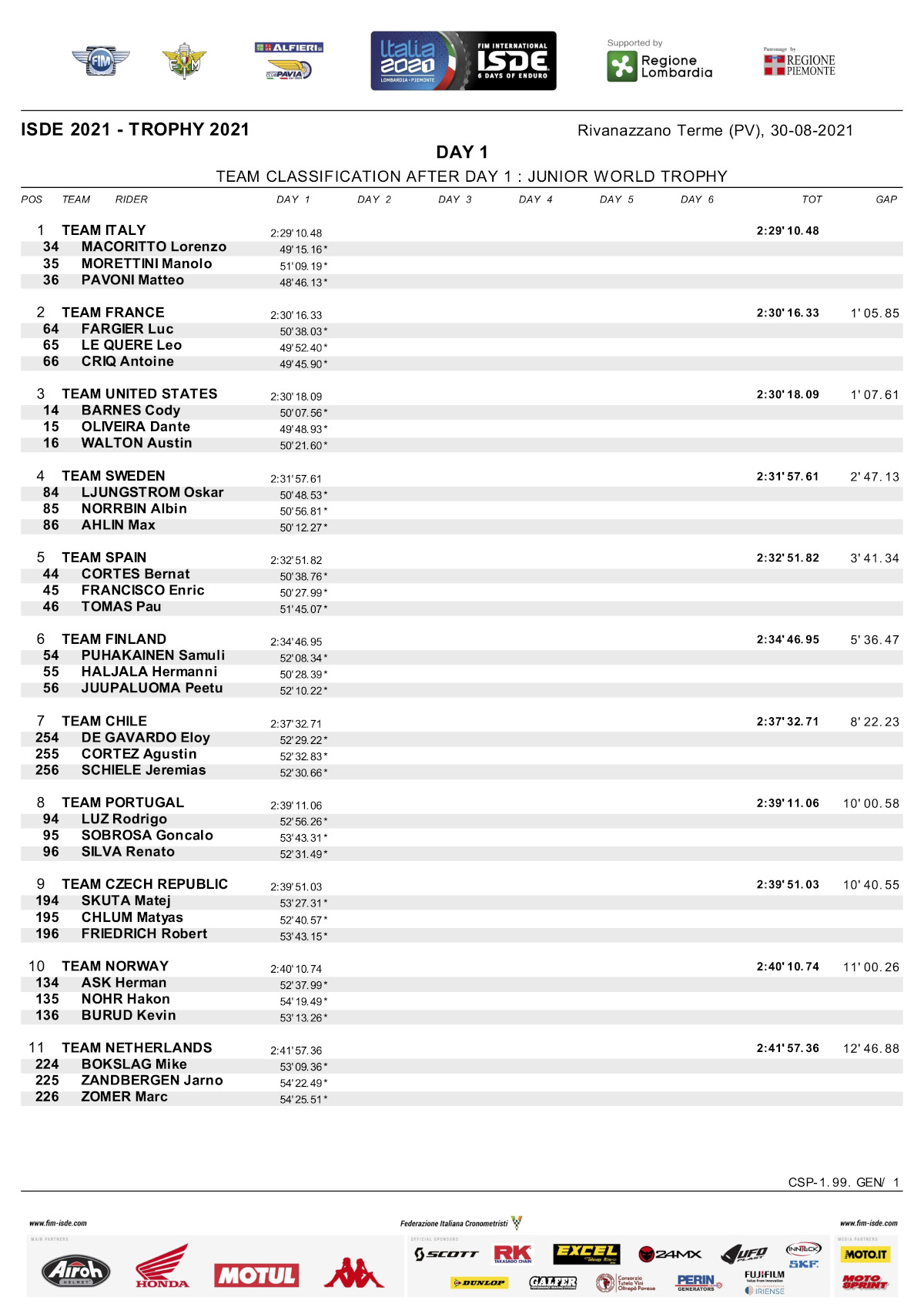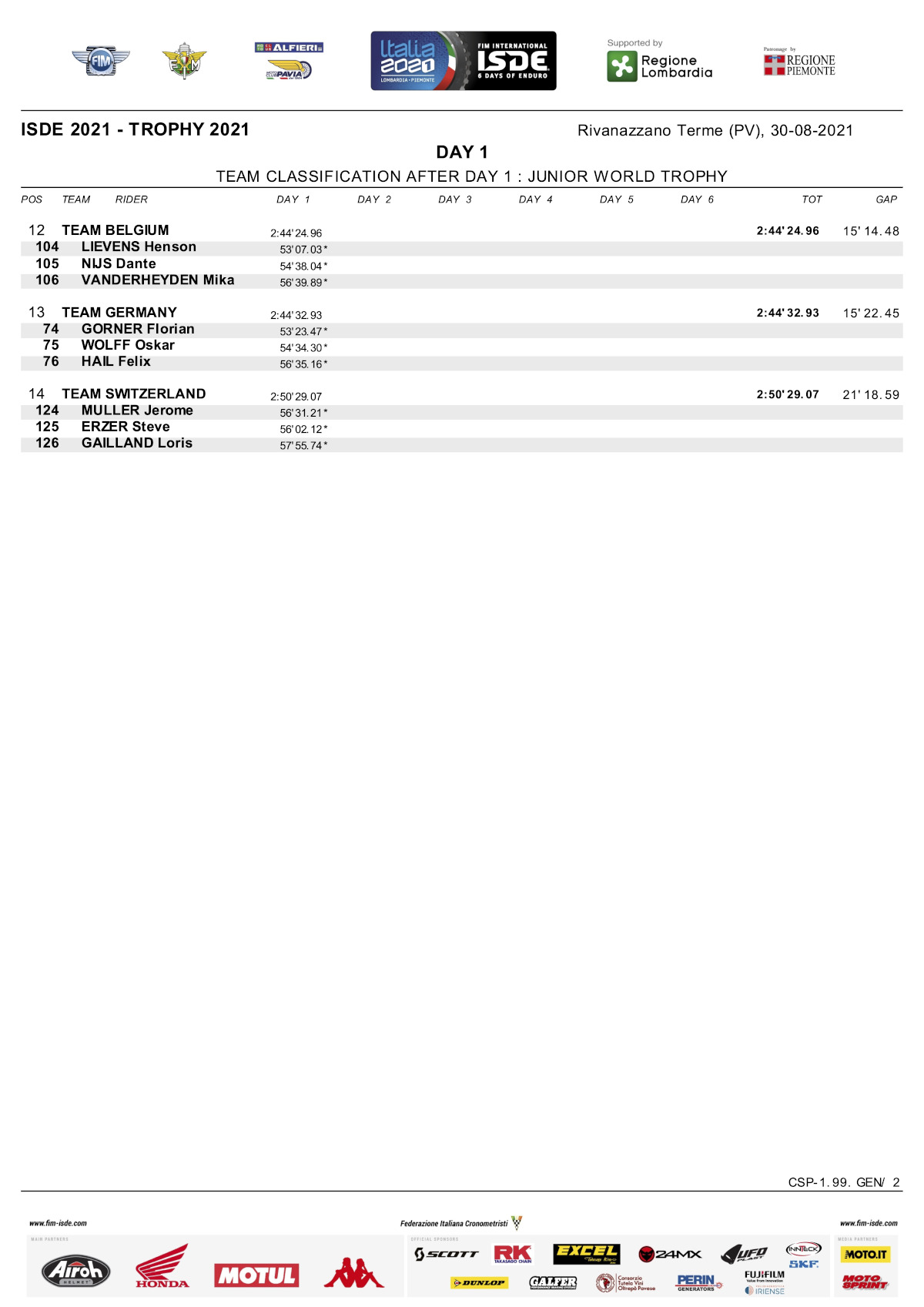 Day 1 results – Women's World Trophy: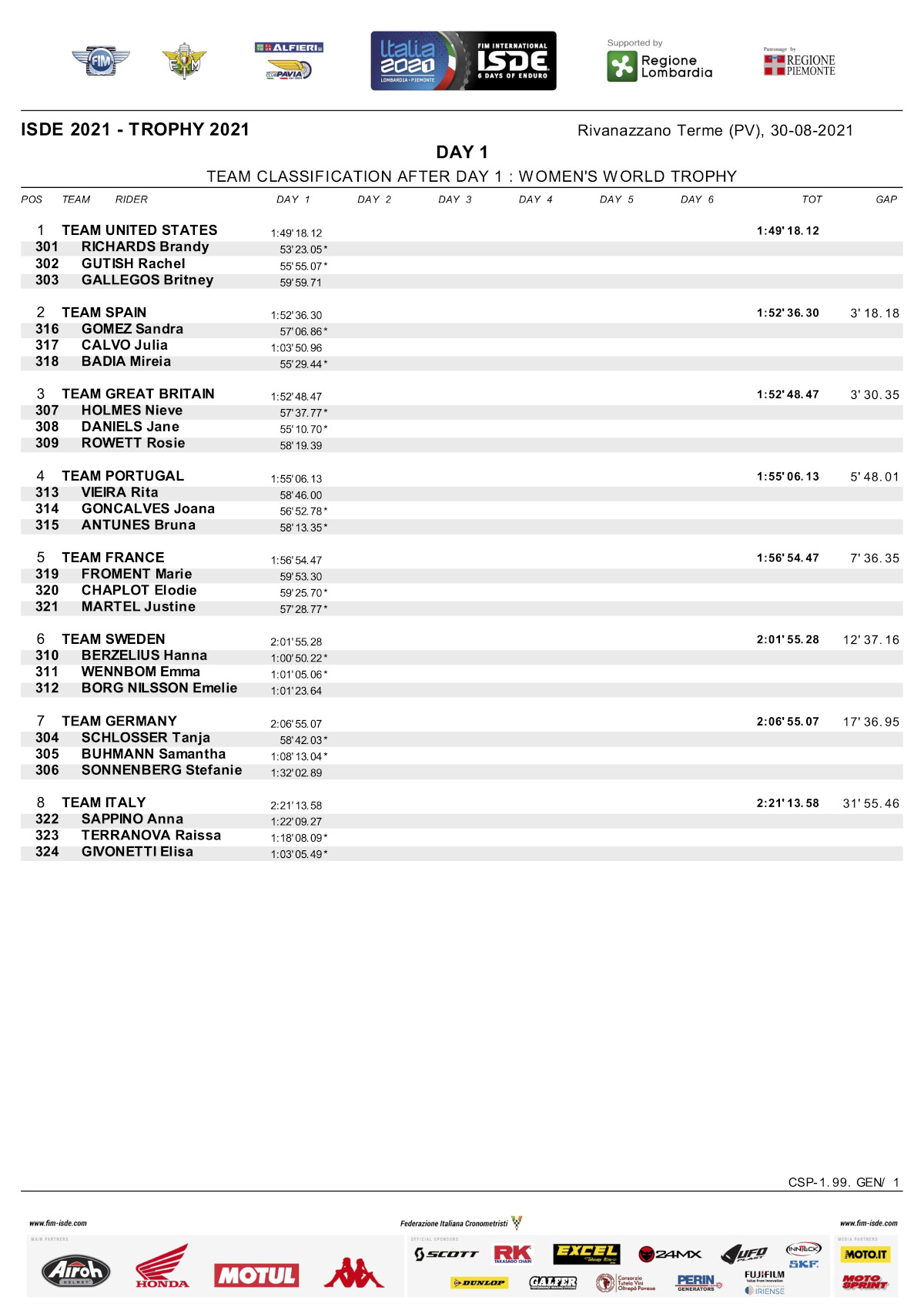 Day 1 results – Club: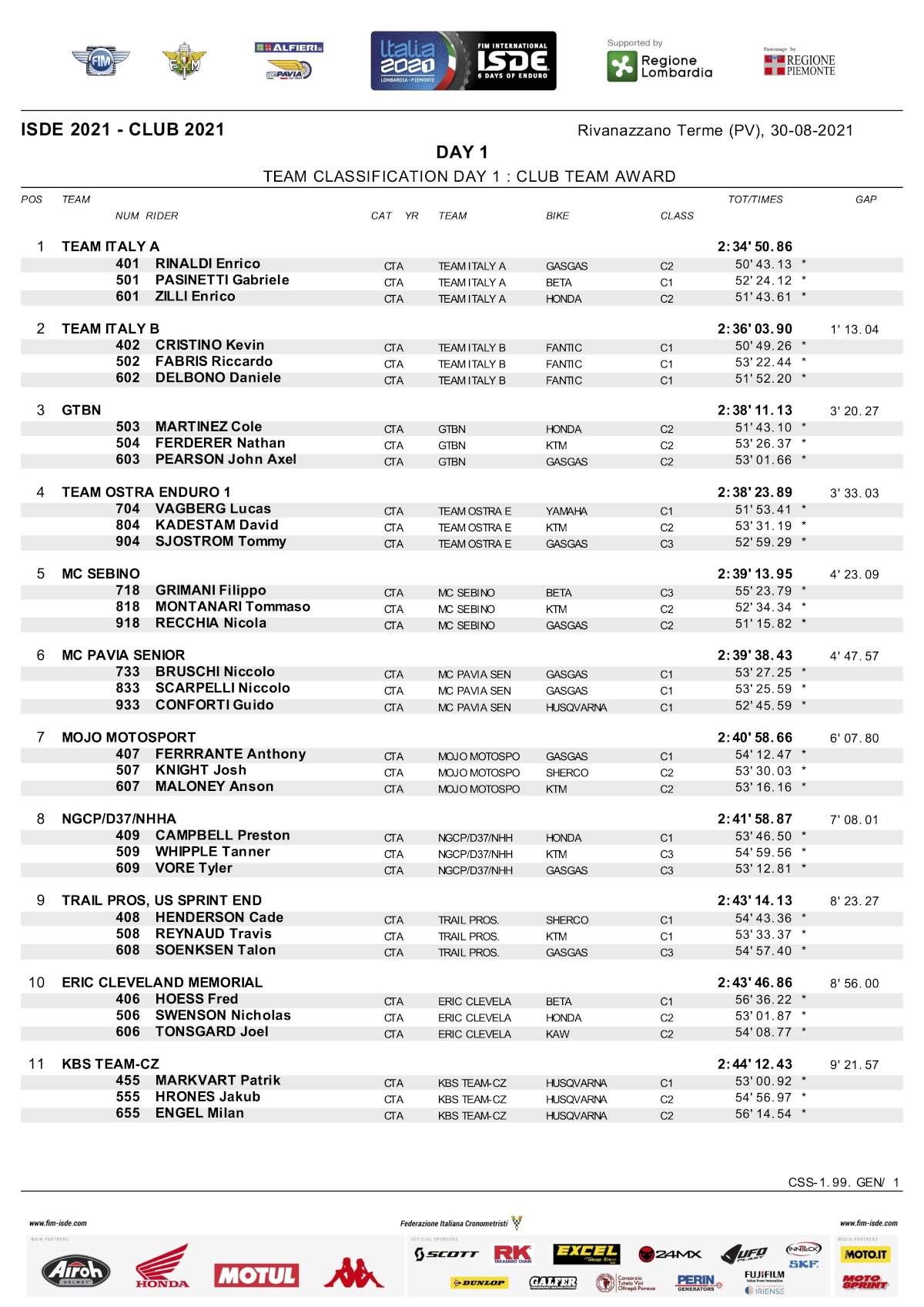 Photo Credit: Andrea Belluschi | Enduro21