2022 ISDE France results: Team GB grab the lead on day 2
Results from day two of the 2022 FIM International Six Days of Enduro where the Great Britain World Trophy team has jumped into the lead ahead of Italy as Spain drop to third – Josep Garcia continues to set the scratch pace out front.
2022 ISDE Day two in a nutshell:
Riders got underway in cooler conditions on day two after temperatures dropped overnight, for some of the club riders it ended in very damp fashion when a heavy storm rolled through.
Dante Oliveira kicked off the day with a bang in ST1 with the win. The test had been graded overnight and despite the stones, the moto lovers here made hay on the fresh dirt.
The American is the first and only rider so far to snatch a test win away from Josep Garcia this week and the Spaniard went on to claim four test wins from five for another scratch win 20 seconds clear of Nathan Watson.
A move up the starting order to a "level playing field" put Team' GB's Watson and Steve Holcombe in a better place and the pair, along with Andrea Verona, become the clear fastest four riders.
The bigger news was that Jamie McCanney (P8 today scratch) and Jed Etchells (P13) upped their games to haul Team GB into a healthy 1:28 lead over Italy – 30 seconds of that came in the final test. Day one leaders Spain dropped to third after Bernat Cortes dropped the ball today.
Oliveira had a storming day to finish P5 scratch but his Team USA World Trophy squad aren't matching the European riders right now in these tests.
That said, around 20 seconds separates Daniel Milner in sixth and Roni Kytonen in 16th.
Other individual riders bashing out the fast times today include Junior rider Zach Pichon again P7, and his countryman Leo Le Quere eighth.
The Italian Junior Trophy team of Enrico Rinaldi, Claudio Spanu and Morgan Lesiardo continue to lead their class but Team Finland are bringing their A-game this year and trail the Trophy holders by just 10 seconds. Team Oz Juniors are third, one minute back.
The gaps have grown in the Women's category too with Team USA now holding a commanding seven-plus minute lead after day two already. GB are second with France and Australia duking it out test by test for third spot.
Individually the Women riders continue to be very close in times – except for Brandy Richards who is currently 87th overall scratch – with Jane Daniels getting the better of EGP rival Maria Badia, USA's Korie Steede fourth and with Canada's Endurocross queen Shelby Turner putting in solid times for fifth overall.
Over in the Club team results things are hotting up and those old boys, the Enduro Dream Team of Christophe Nambotin, Pela Renet and Antoine Meo have jumped up to the top of timesheets, narrowly ahead of the Czech and Italian teams. It is close but these guys are clearly in it to win it.
ISDE day 2 results – World Trophy: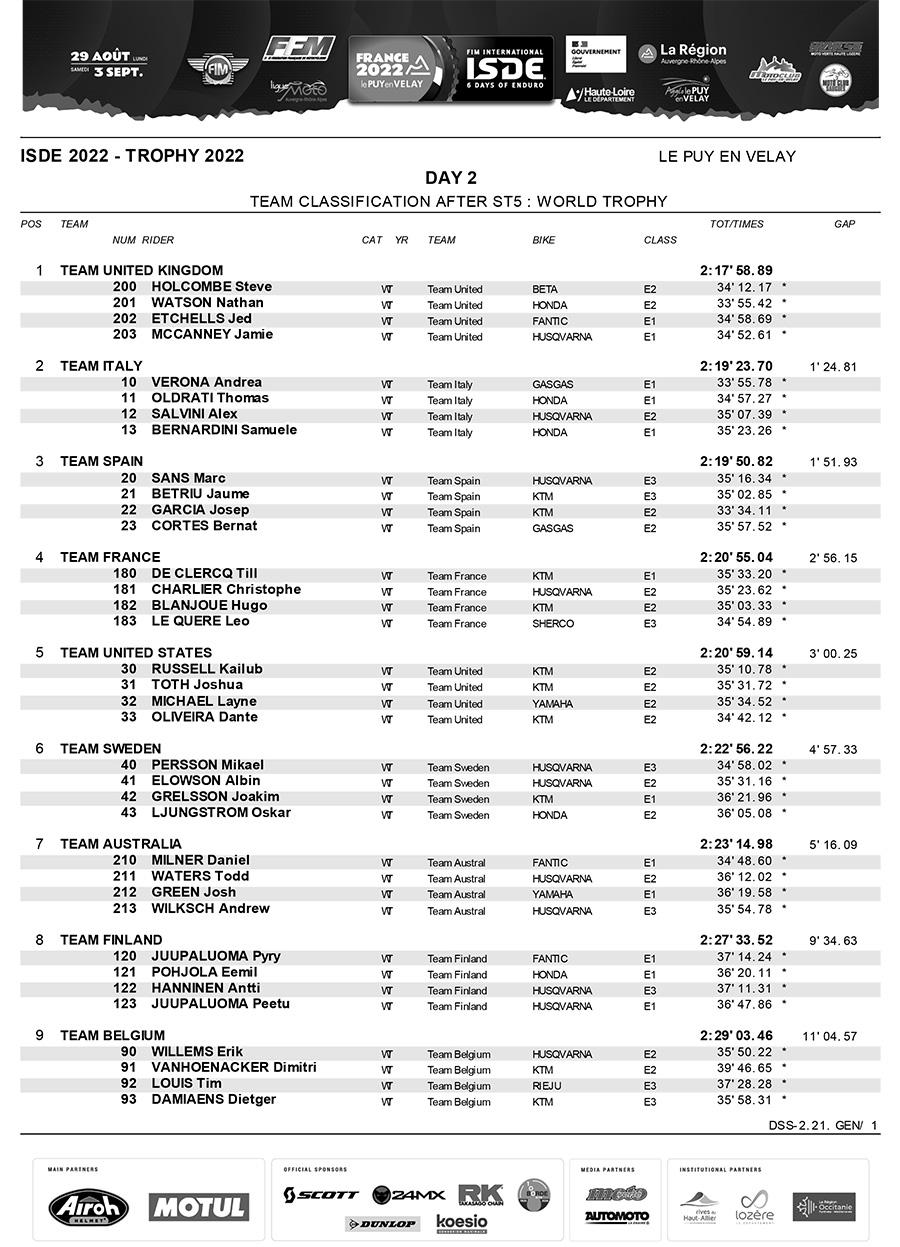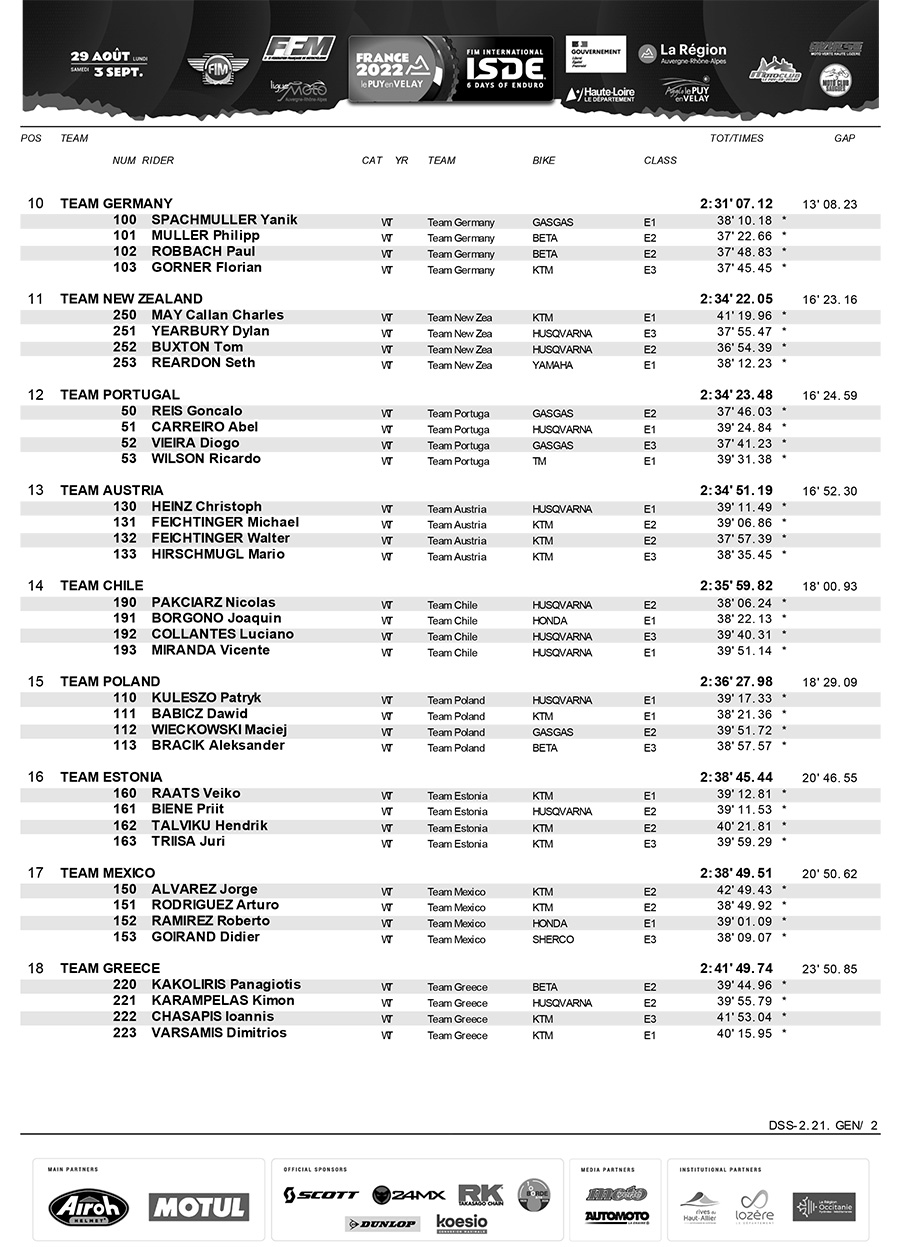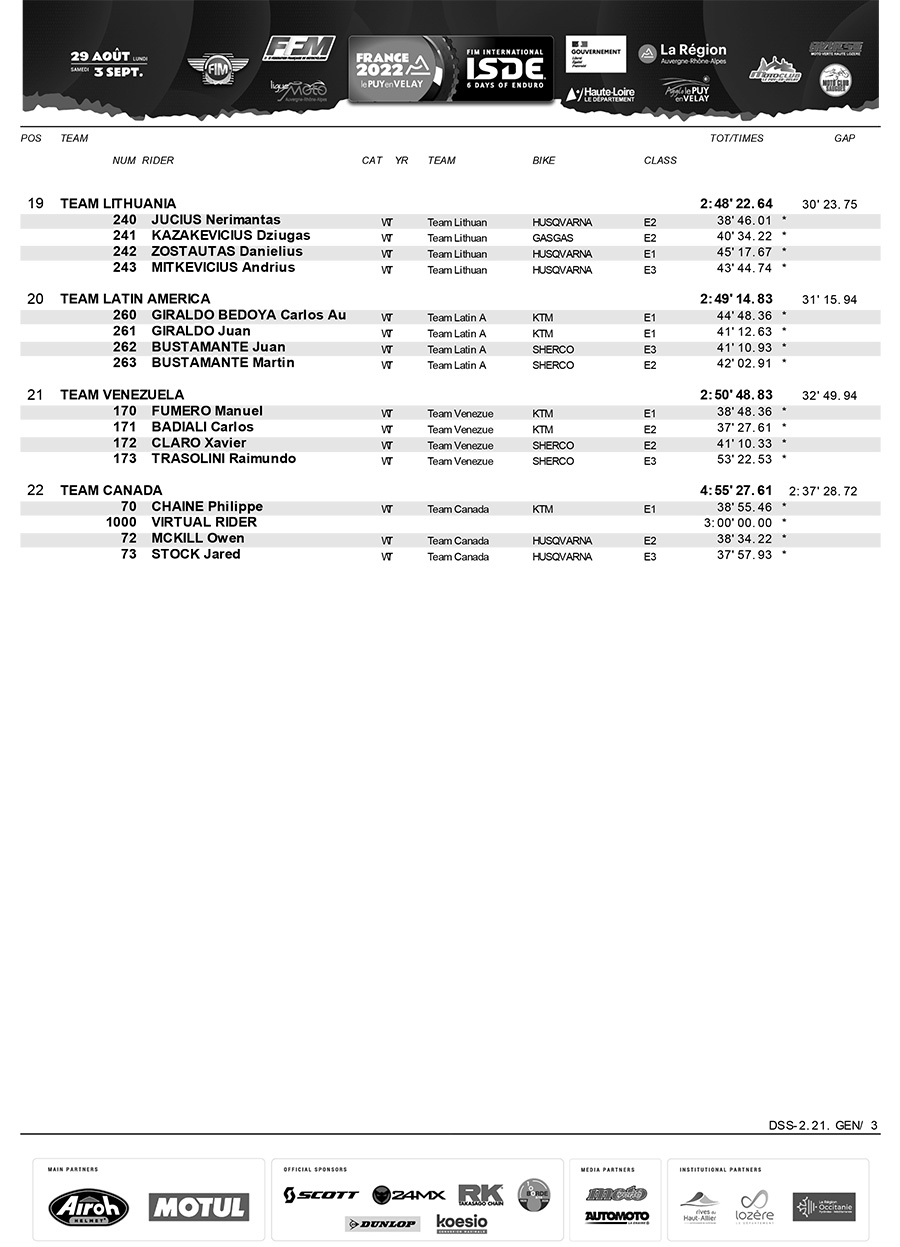 ISDE day 2 scratch result (top 20):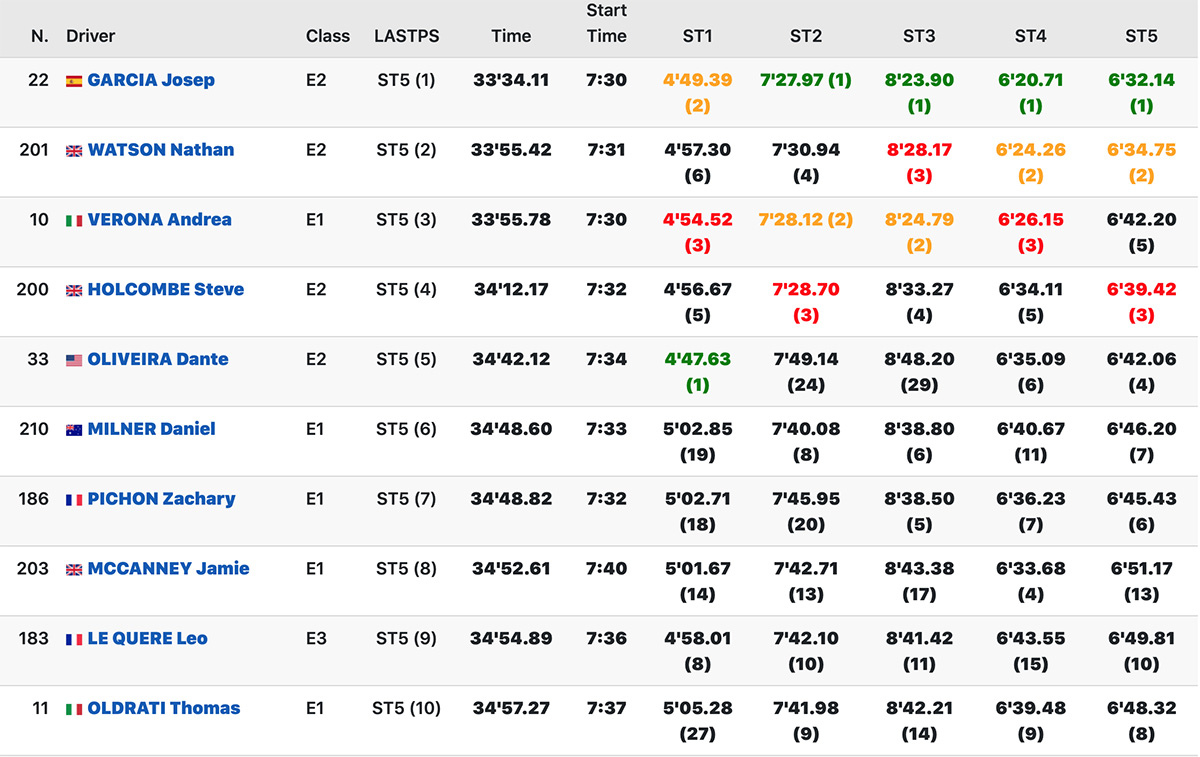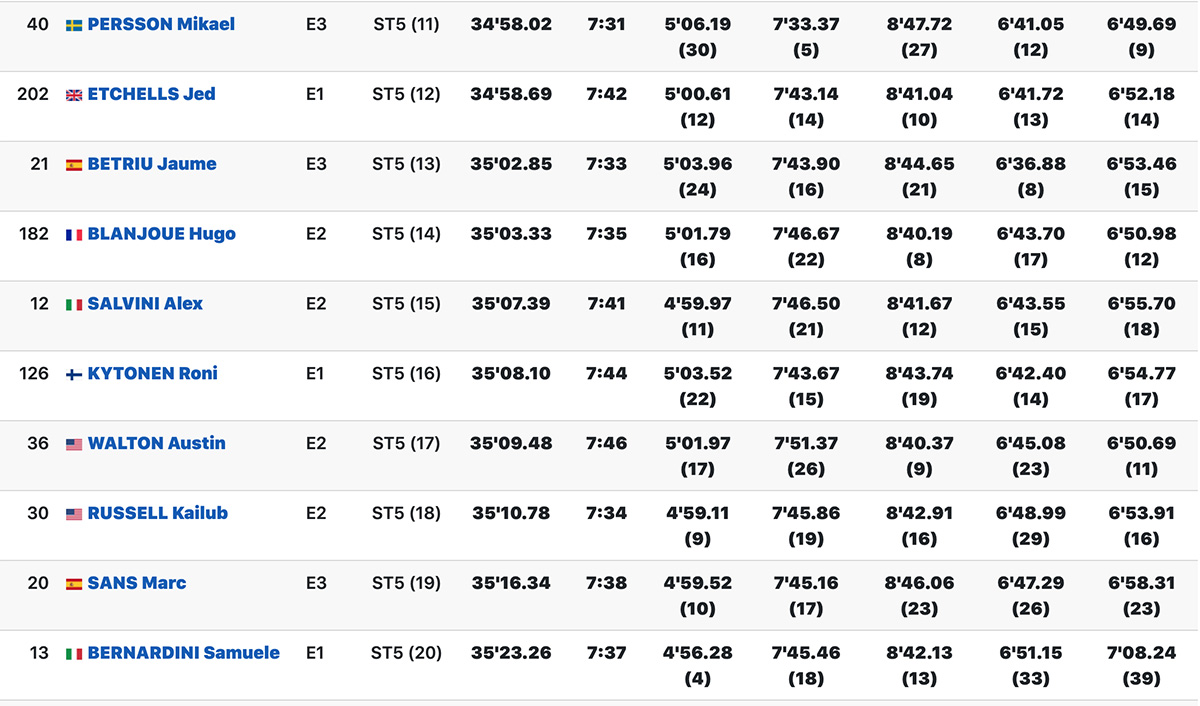 ISDE day 2 results – Junior World Trophy: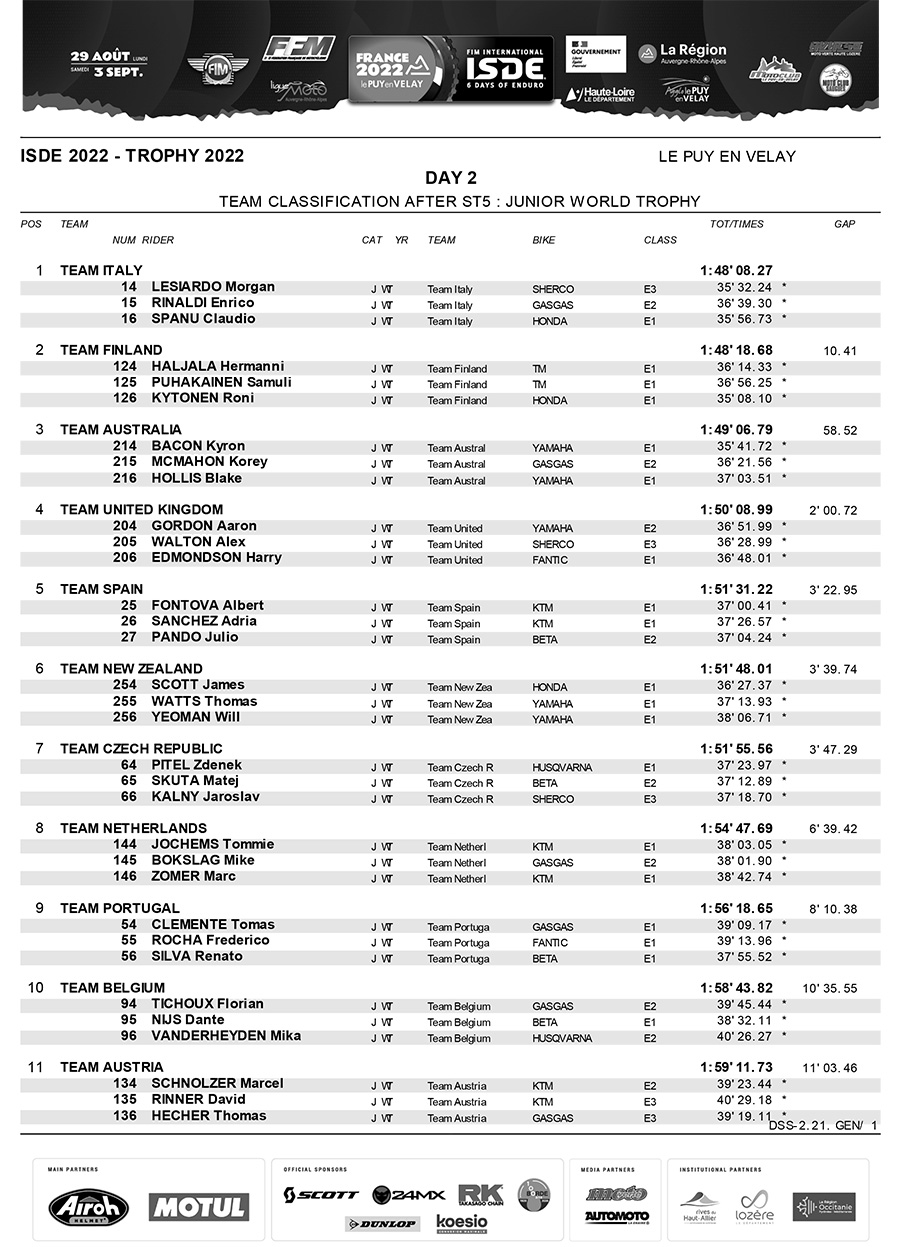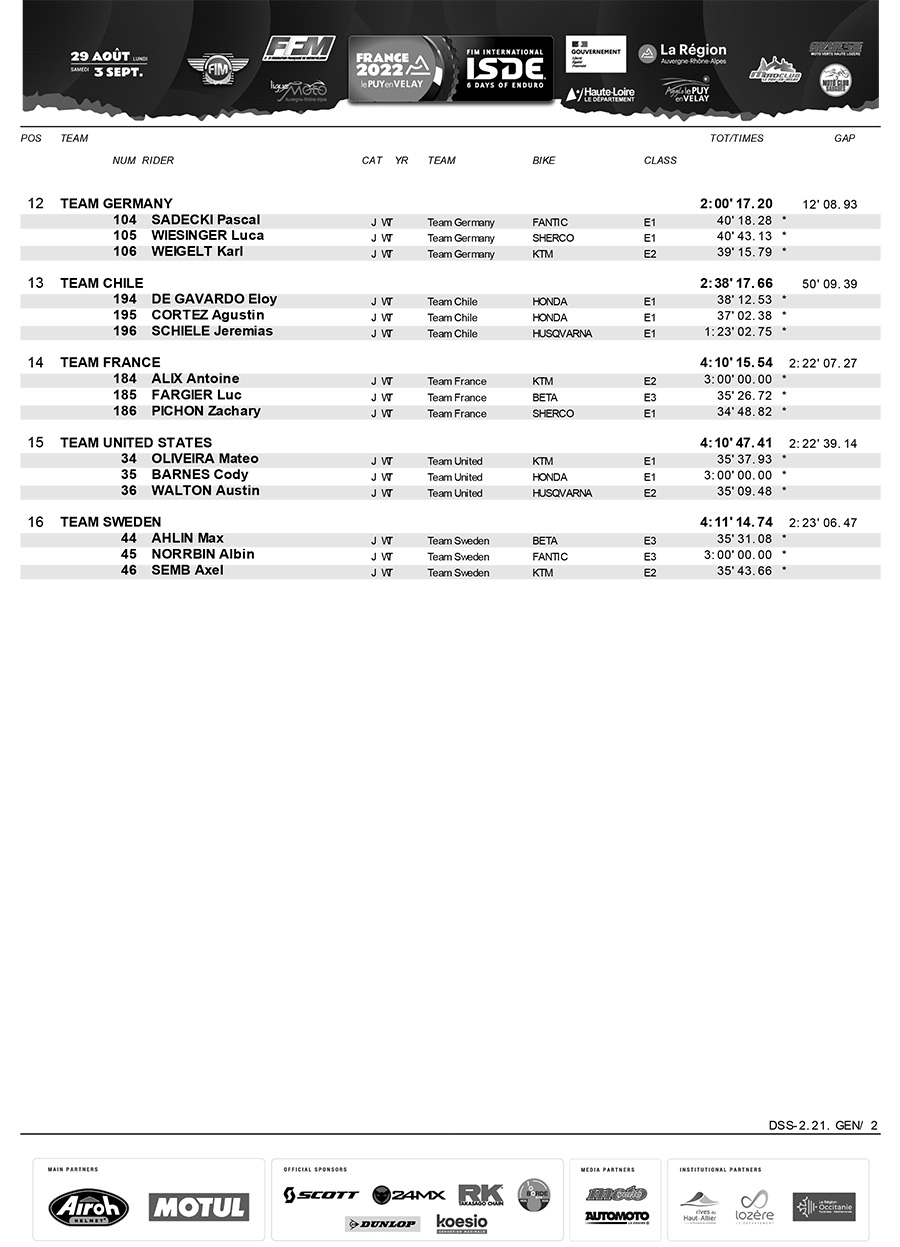 ISDE day 2 results – Women's World Trophy: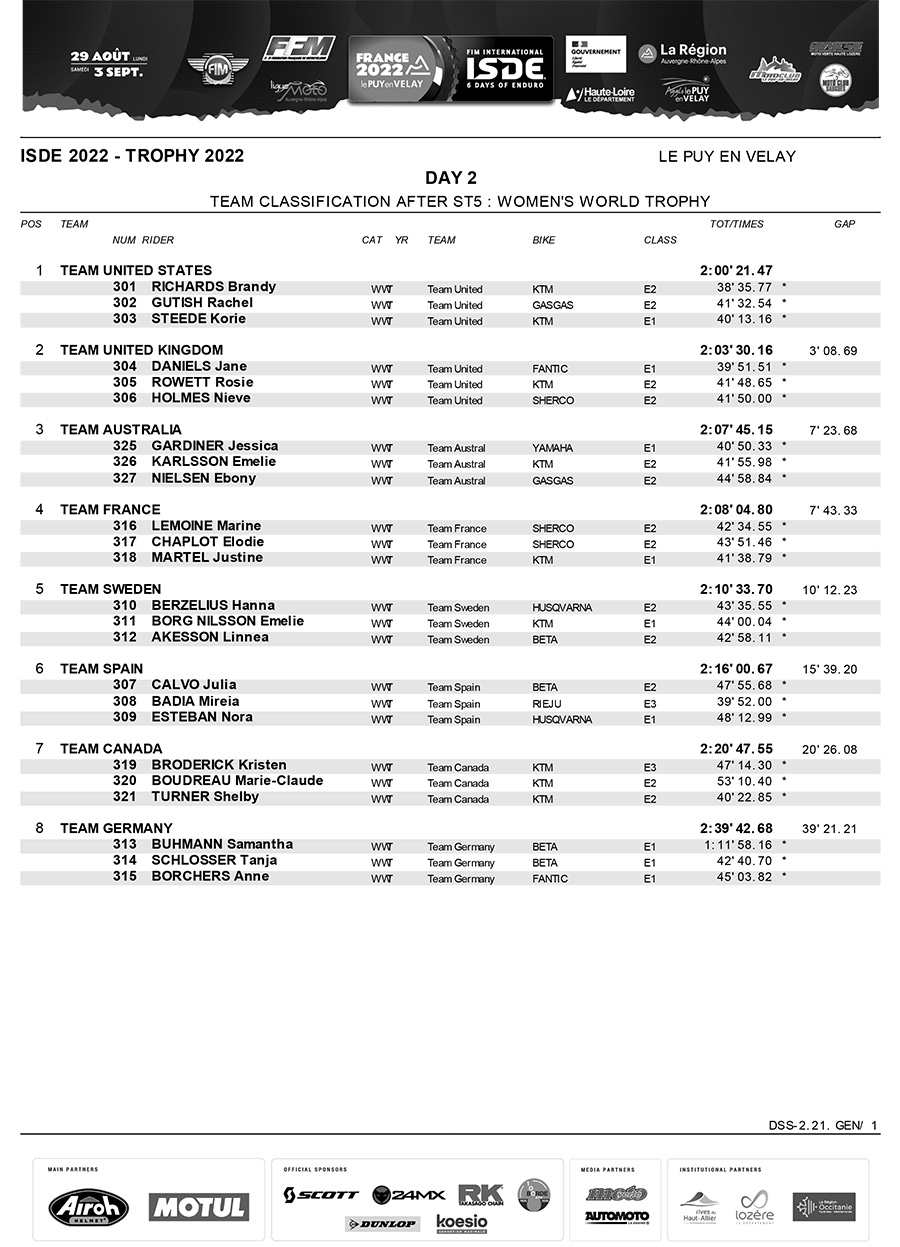 ISDE day 2 results – Club Team Trophy (top 20):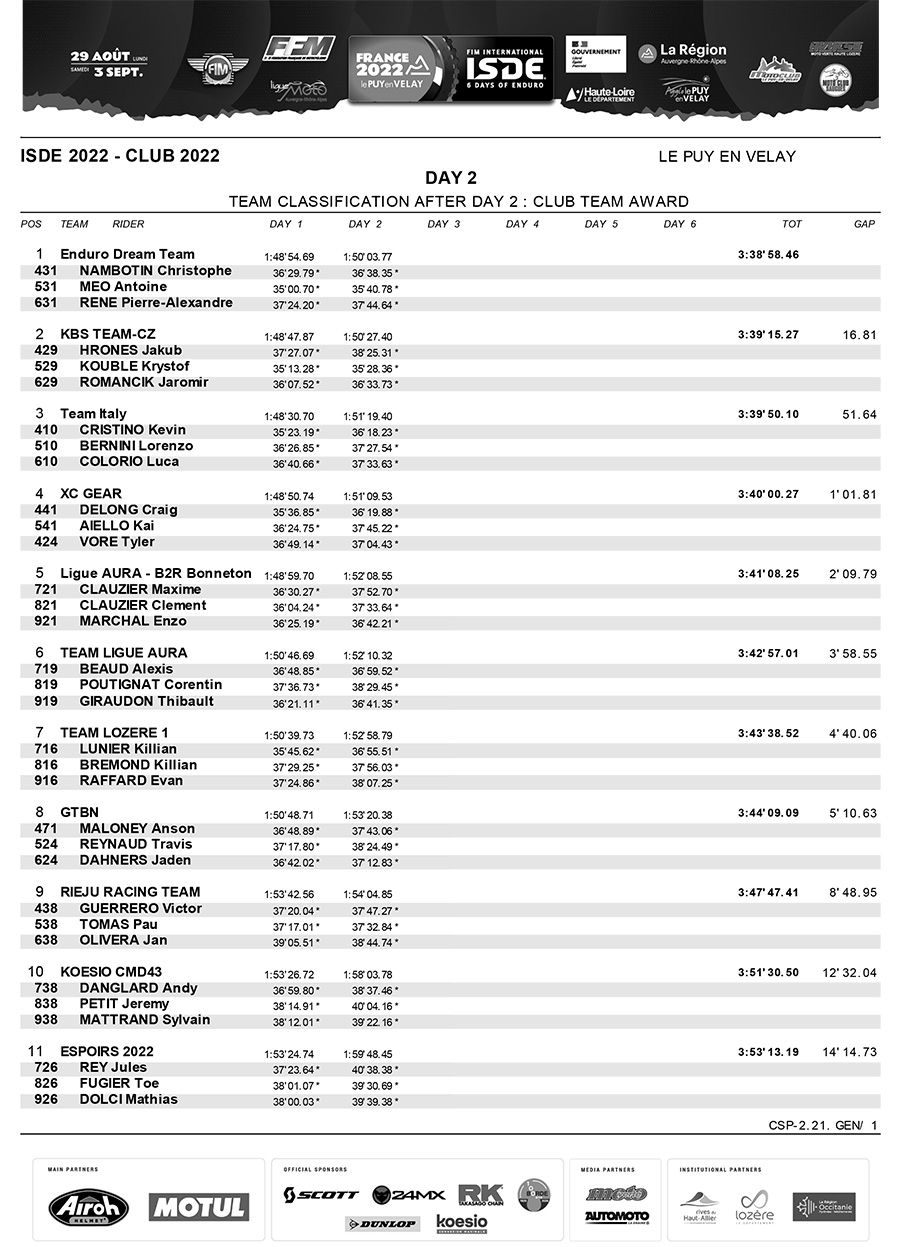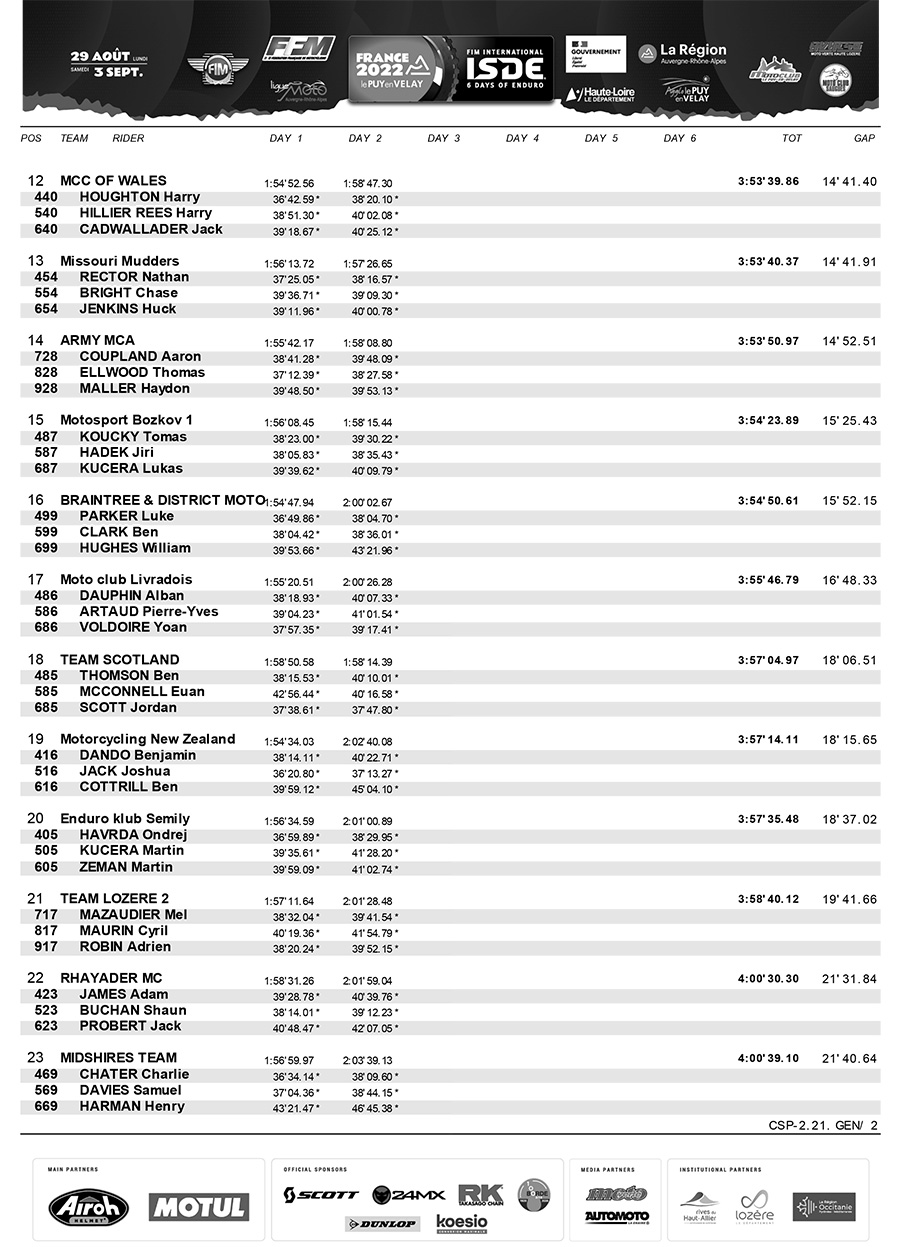 Photo Credit: Future7Media | Andrea Belluschi