ISDE 2022: Day 2 Notebook – "he's not been on a bike this long in his whole life!"
Enduro21's daily notebook direct from the 2022 International Six Days of Enduro paddock in France ponders just how French is this ISDE and how it compares to EnduroCross, AORC and WORCS...
"This is probably the most technical Six Days I've done," says former outright ISDE and World Trophy winner Daniel Milner, "and we've only done two days so far, tomorrow is supposed to be more difficult. It blows my mind that the girls and some of the club guys get around these tracks. They deserve respect."
It's a talking point this week so far. How this ISDE stacks up against the previous editions and whether it is either like a French EnduroGP, or a traditional French Classic Enduro – both of which this part of France is particularly famous for.
In short, it's not quite like either and certainly is a departure from Chile in 2018 where the Aussies ruled.
Something of a culture shock then you might say for riders from different parts of the world and who are used to different conditions to this. "That's for sure!" Daniel continues comparing it to the domestic Aussie AORC series. "Andy [Wilksch] raced EnduroGP last year so he has a handle on it but for riders like some of the kids in the Juniors or Toddy Waters, it's a massive shock. I don't think he's ever been on a bike this long in a day in his whole life!"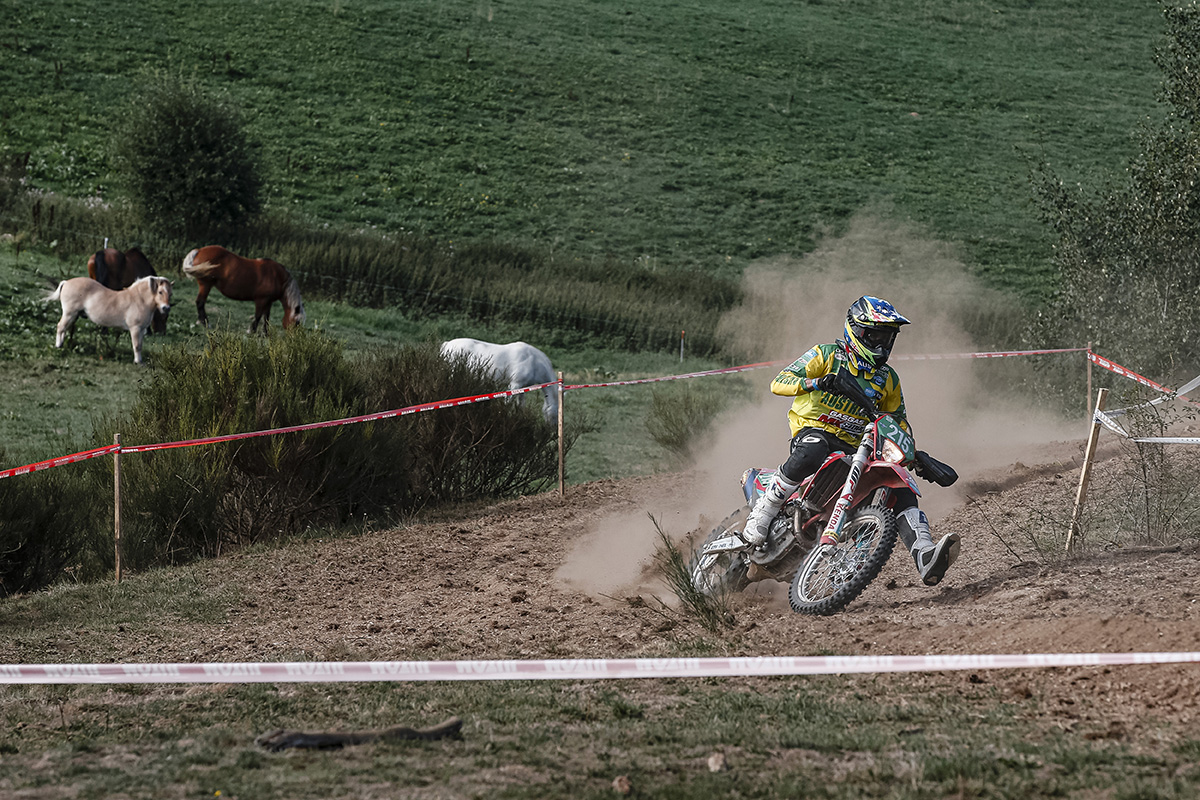 How French is this French ISDE then? "It's tight on time and lot more difficult"
How does this year's ISDE compare to typical French enduro? Ask an expert: "The tests are very similar, in fact basically the same test in places, but the transfers and how hard the days are is actually quite different." Says Jamie McCanney who is no stranger to the ISDE or a French race where he has podiums and wins at the Trefle Lozerien and Aveyronnaise Classic – both famously "real" enduros.
"Normally in a French Classic you can kind of switch off between the tests and take it easy for a bit but here the transfers are actually quite technical in places. We've had some nadgery bits and lots of loose stones so you can't really switch off because in a blink you can be shot through a bush.
"That's been one of the more difficult parts of this race so far, you can't really rest and we're doing it for eight hours. I presumed we'd have more time at the checks too, but it's not been like that at all, it's constant. It's tight on time and lot more difficult."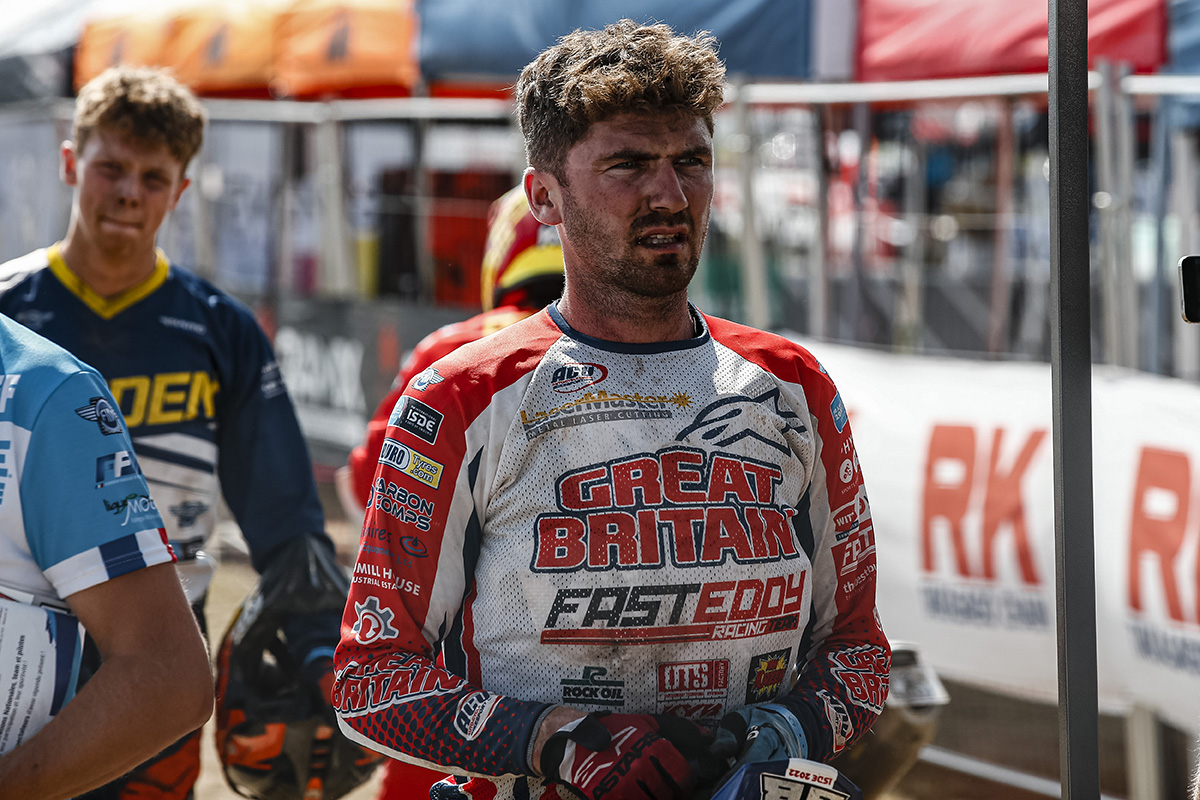 Nathan Watson and Steve Holcombe are on their A-game chasing down Josep Garcia and Andrea Verona at the top of the test time sheets. But Jamie McCanney, along with Jed Etchells, have made the difference for Great Britain's World Trophy Team on day two, helping them jump from third to a one minute 24 seconds lead.
"Steve and Nathan are doing amazing jobs out front," McCanney continues, "Jed had to step up from the Juniors last minute and he is riding really well. At such a young age for him to move up brings a bit of pressure with expectations but he's doing brilliantly."
What changed overnight? "I think we just stepped it up today and got more consistent. I arrived quite late down here so I only walked the tests once and I found yesterday pretty difficult. I did some suspension changes before coming here too and it felt a bit different but I think we've got it there or thereabouts and I'm looking forward to the week ahead now."
Day 2 results in our seperate story: 2022 ISDE France results: Team GB grab the lead
EnduroCross queen taking on the tests
If things seem a little different to someone with McCanney's experience on French soil, or even the EGP boys and girls, how weird must it be to an indoor enduro champion?
"It's a little different! But this is my sixth ISDE so I kinda knew what to expect." Explains Shelby Turner, Canada Women's World Trophy rider who has a 5-5 individual scorecard so far this ISDE and a healthy collection of EnduroCross titles.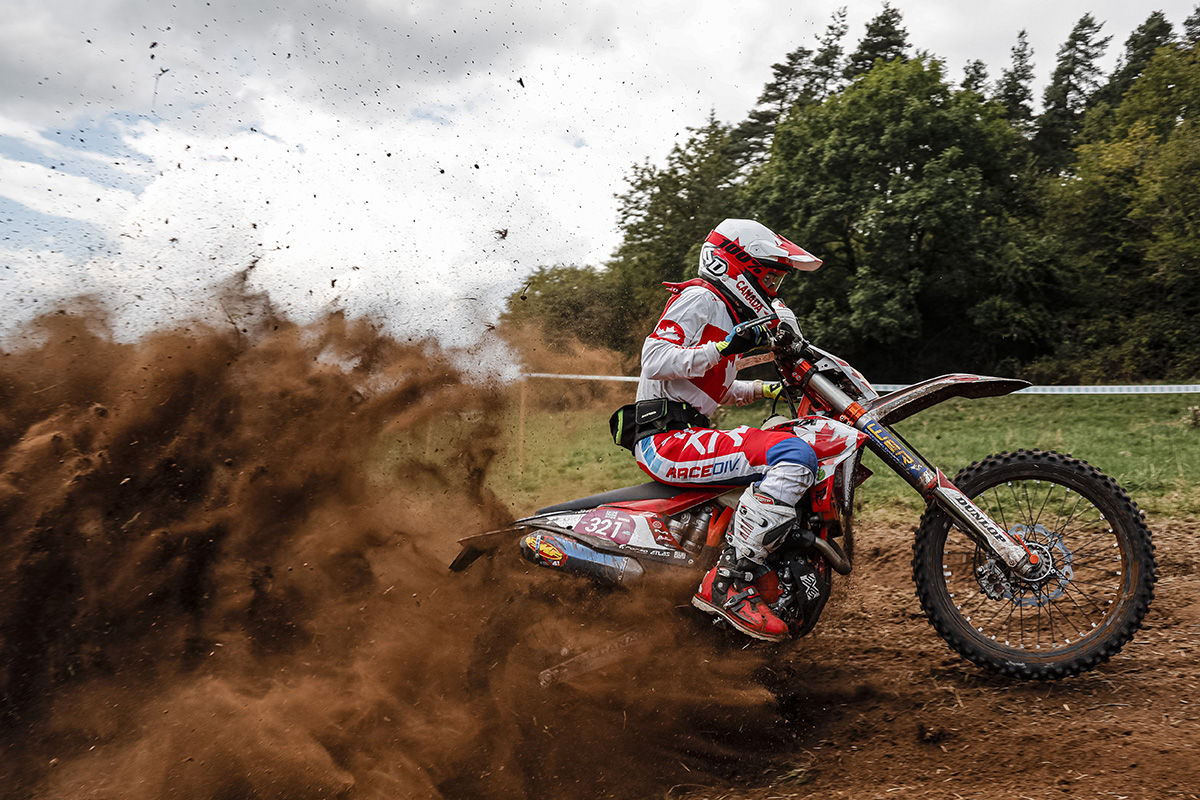 "It's definitely a different ball game out there that's for sure. The long days, the long transfers…the tests are fairly short and there are only a few of them each day so you have to make it count." Says the five-times ISDE finisher.
"The days are proving to be longer than normal, like an hour later back here in the paddock each day, but the trails and the tests themselves are pretty par for the course. The tracks get beat-up and gnarlier, they remind me more of my earlier Six Days', there's a lot less road work and a good amount more trail which is enjoyable to ride. It's a lot of fun."
Stopping Josep's winning streak – Dante delivers
Despite the perhaps poorer performance than you'd be expecting from the USA Trophy team so far (they're currently fifth overall), one of their riders has just nailed his best ISDE day ever, taking a test win to boot ahead of the all-conquering Josep Garcia.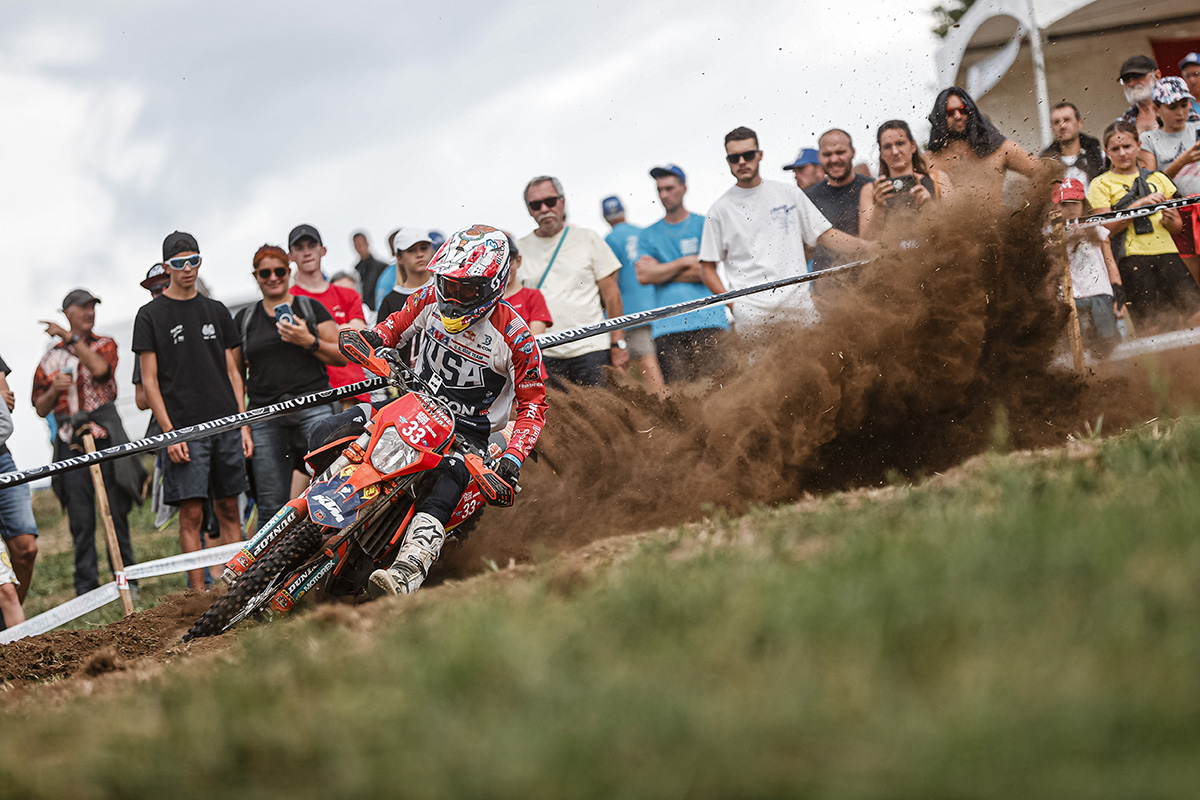 So how does that compare for the WORCS champ? "It was a little more beat-up today," explains Dante Oliveira, "I ride rough stuff back home so I was able to ride more like myself. It could have been better actually but I butchered a couple of tests – two and three I think – so without that I could have been better off overall."
Dante won the first test outright, the only rider to better Josep Garcia so far this week in a test. So what happened in the next two tests? "I just went into them too hot, trying to ride them like the first test which was wide open. I ran off a couple of line and bounced out a couple of ruts, nothing major, just it makes a difference with these guys riding so fast.
"I'm excited to get out there tomorrow with some new trails."
Photo Credit: Future7Media | Andrea Belluschi + Nicki Martinez