2022 ISDE France results: Day 3 Team GB extend overall lead – Verona delivers day win
Results from day three of the 2022 FIM International Six Days of Enduro where the Great Britain World Trophy team have extended their advantage overall and Andrea Verona got one over Garcia with the scratch day victory.
2022 ISDE Day three in a nutshell:
Day three brought new tests and a long loop south into the Ardeche and Lozere regions, up to one hour away from the paddock as the crow flies. It meant fresh dirt, a different landscape and a real mix of tests including French classic grass and one glorious 10 minute-plus romp up, down and around a steep wooded hillside. (Check Enduro21's Instagram stories if you want a feel for that one) – the horsepower hills there were awesome to watch.
As we hit halfway at this year's ISDE, Team Great Britain have edged further ahead to stand 2:23 in front of Italy. It was another solid team performance from Nathan Watson and Steve Holcombe (third and fourth scratch) with Jamie McCanney 11th and Jed Etchells 15th.
Fastest of all on day three outright was Andrea Verona who looked very happy to take the scratch result by 10 seconds ahead of Josep Garcia. The pair traded test wins all day and there was nothing in it with one test to go before Josep had a small crash handing it to the Italian.
Josep in fact badly cut his arm on a tree or post in an early test and had to have stiches.
Garcia's Spanish WT team have edged clear in third now with Jaume Betriu have a good day in P8 overall to compensate for Cortes and Sans who continue to fight to keep up – although you can throw a blanket over any 10 riders in the top 30.
The World Trophy fight for P4 between France and the USA is the closest battle of all. Remarkably they stand on 5:32.95 and 5:32.98 respectively at this halfway point in the ISDE.
In the Junior Trophy category Sweden must be rueing the early exit of Albin Norrbin from the team as their other two JWT riders are storming the overall results. Axel Semb and Max Ahlin were both inside the top 20 scratch.
Zach Pichon was again the standout rider in the Juniors, and actually for the French team, with P5 overall.
Team Italy Juniors remain in charge though and pulled a big gap today, from 10 seconds to two minutes over Finland in what could be a decisive move. Australia's Juniors are third, 5:39 adrift.
By comparison to the above, the gaps between the Women's World Trophy leading contenders are massive. Long and tough tests really did split them today and the gaps are 10 minutes between USA sailing away out front, and Team GB in second who have a similar gap to France in third. Brandy Richards continues to smash it out the park streets ahead of her female rivals with top 100 scratch times overall.
ISDE day 3 results – World Trophy: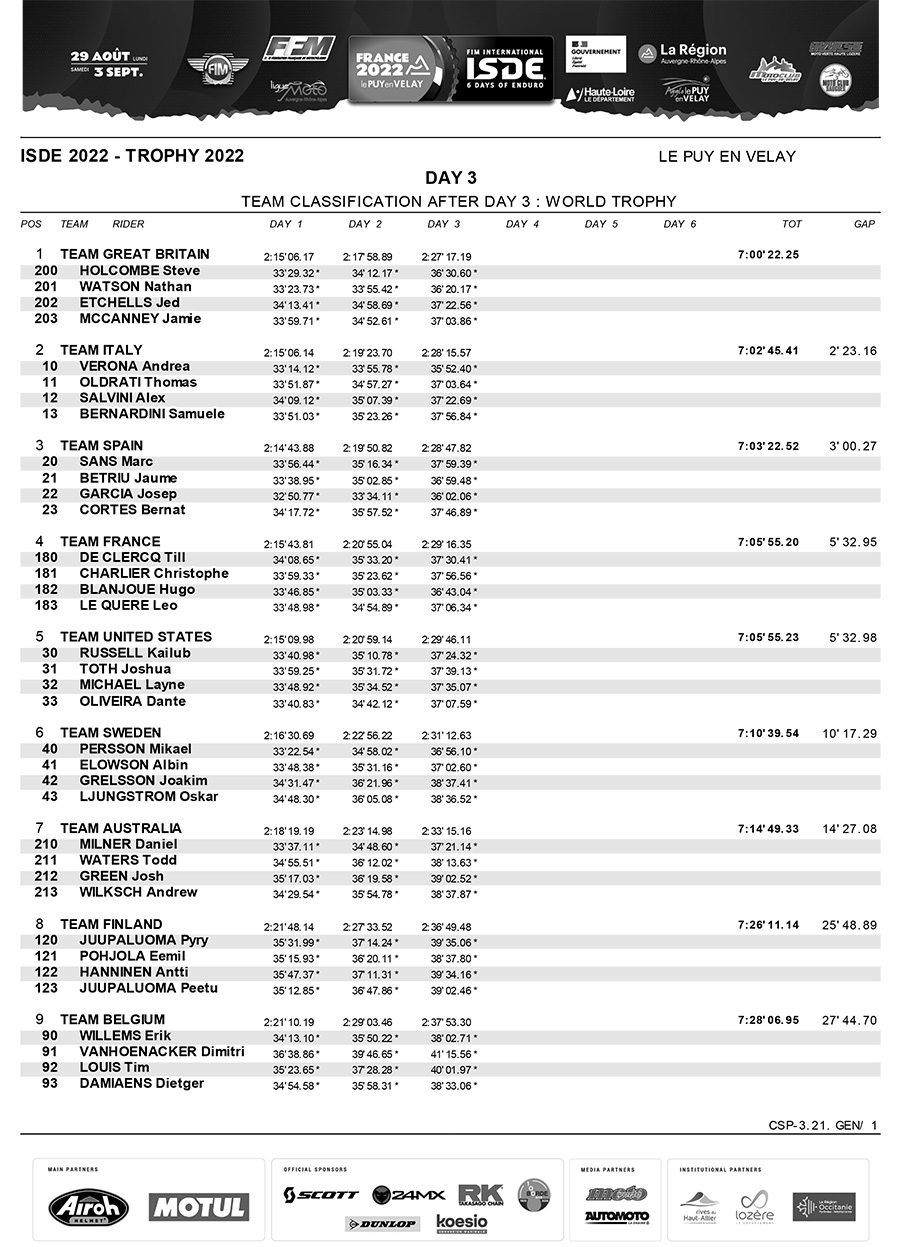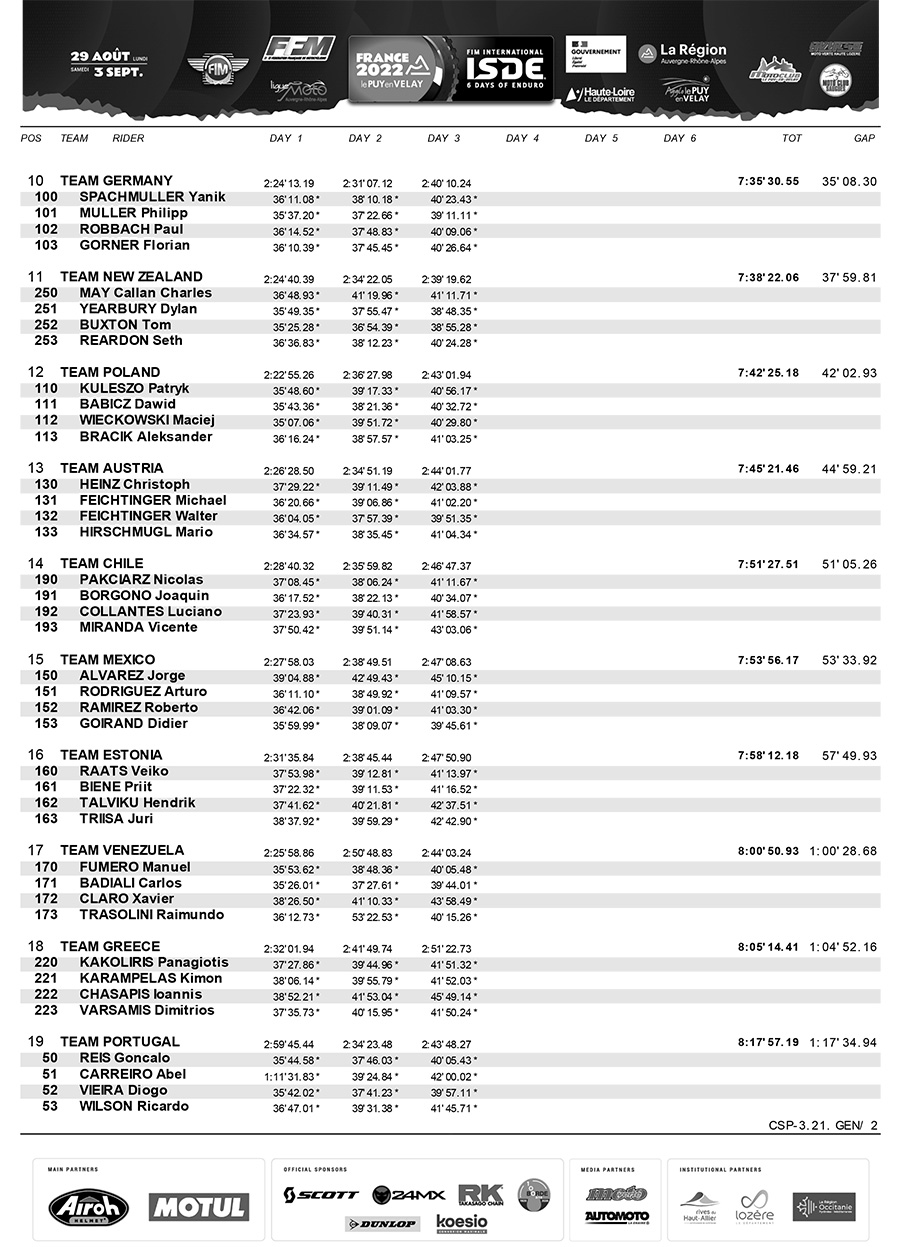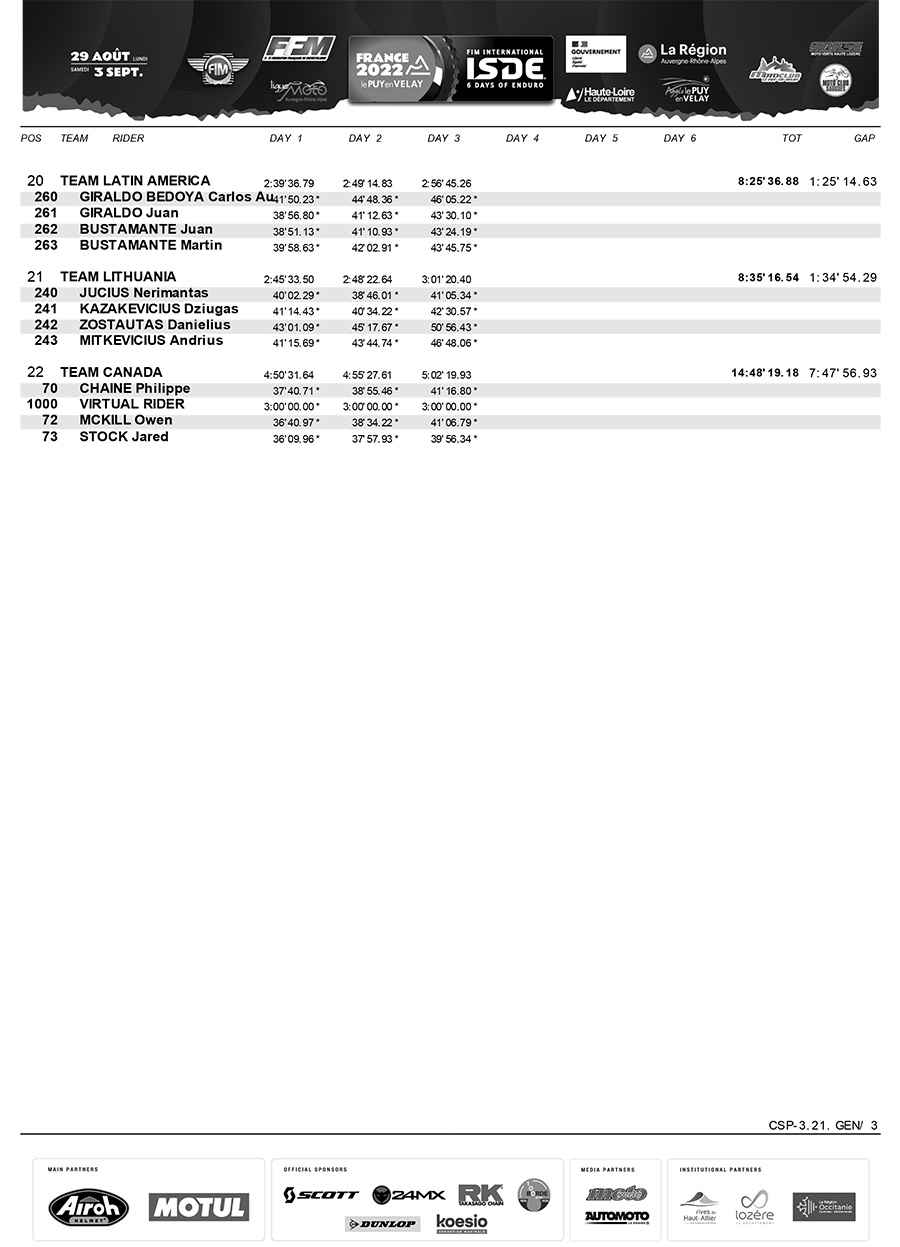 ISDE day 3 scratch result (top 20):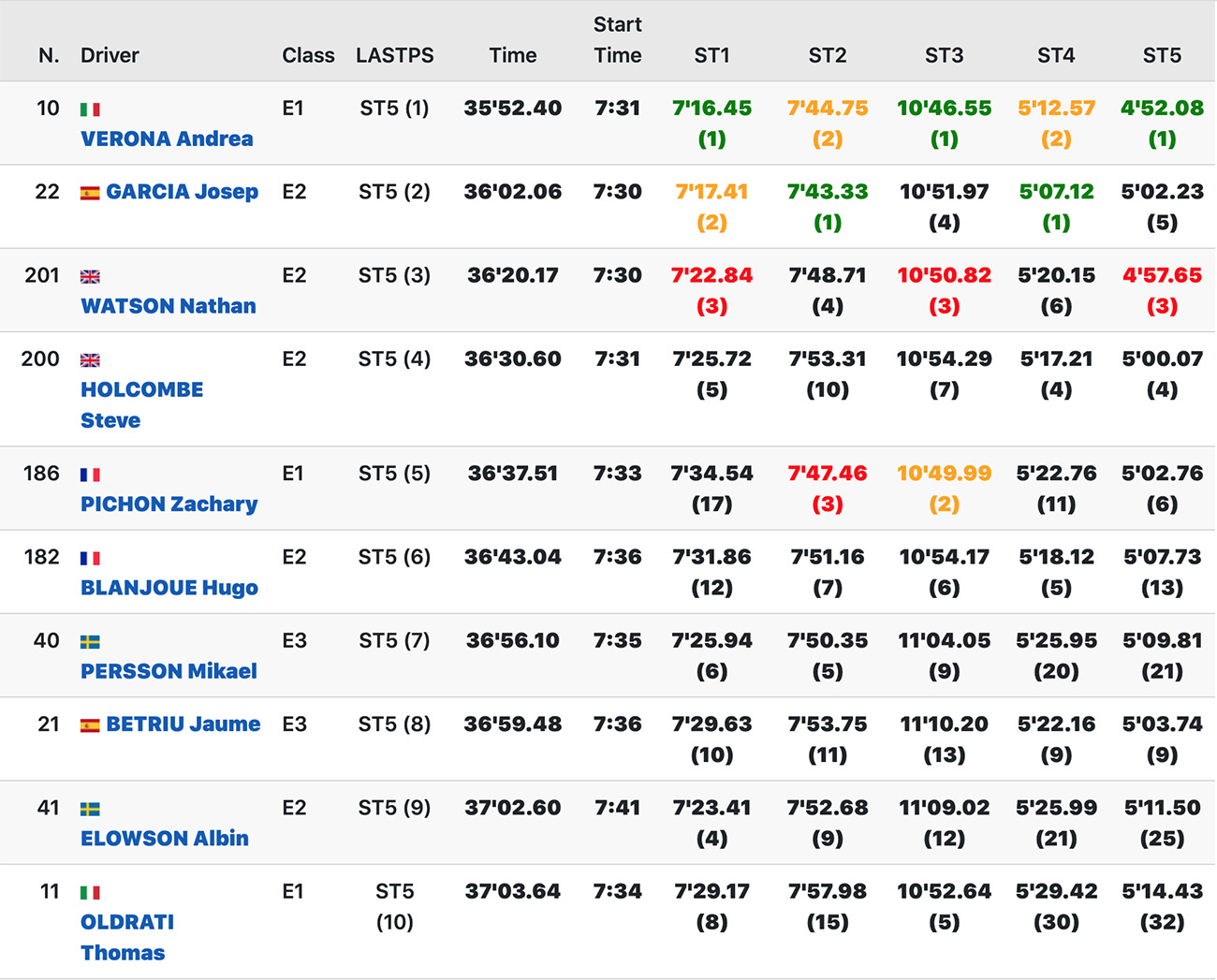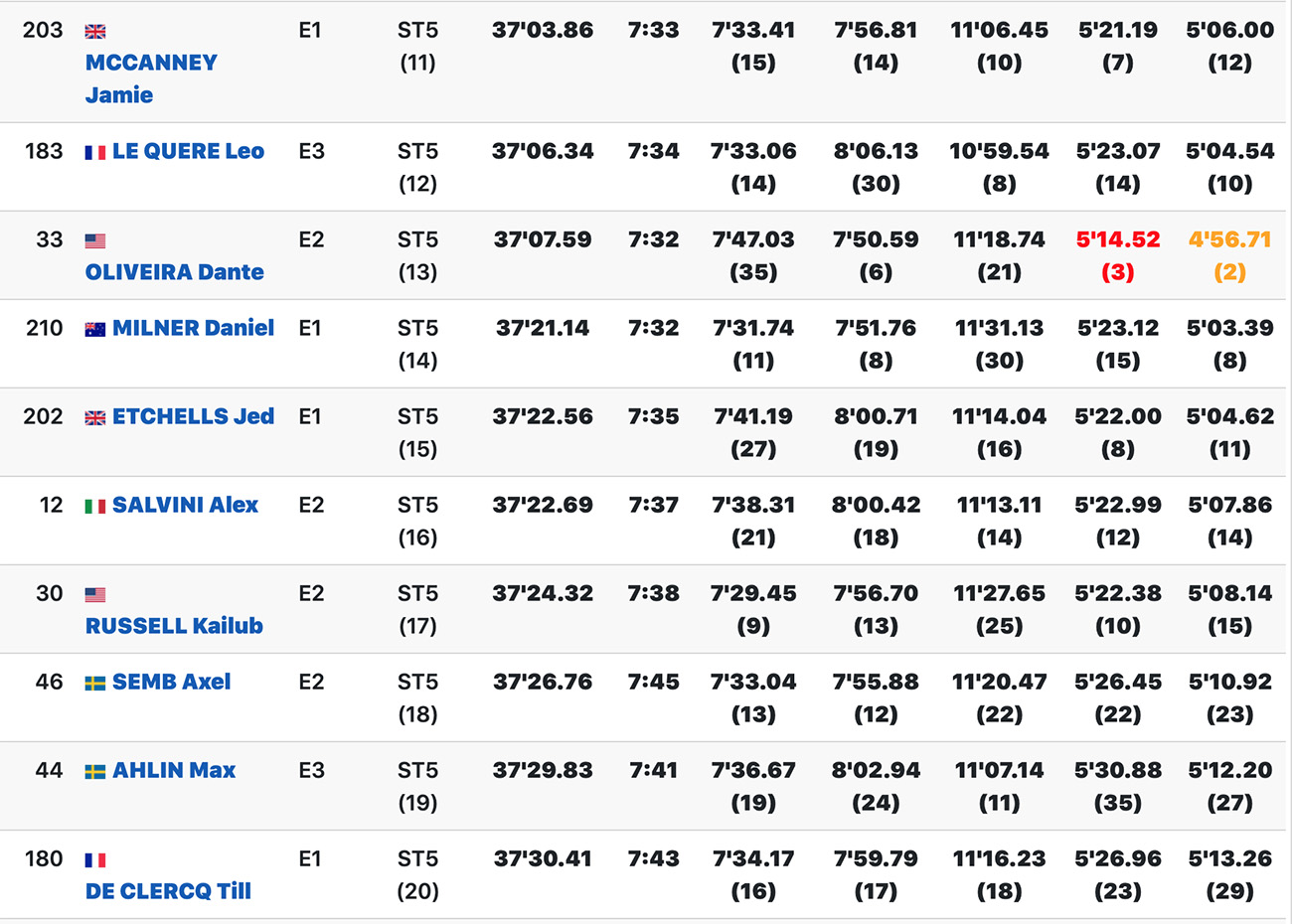 ISDE day 3 results – Junior World Trophy: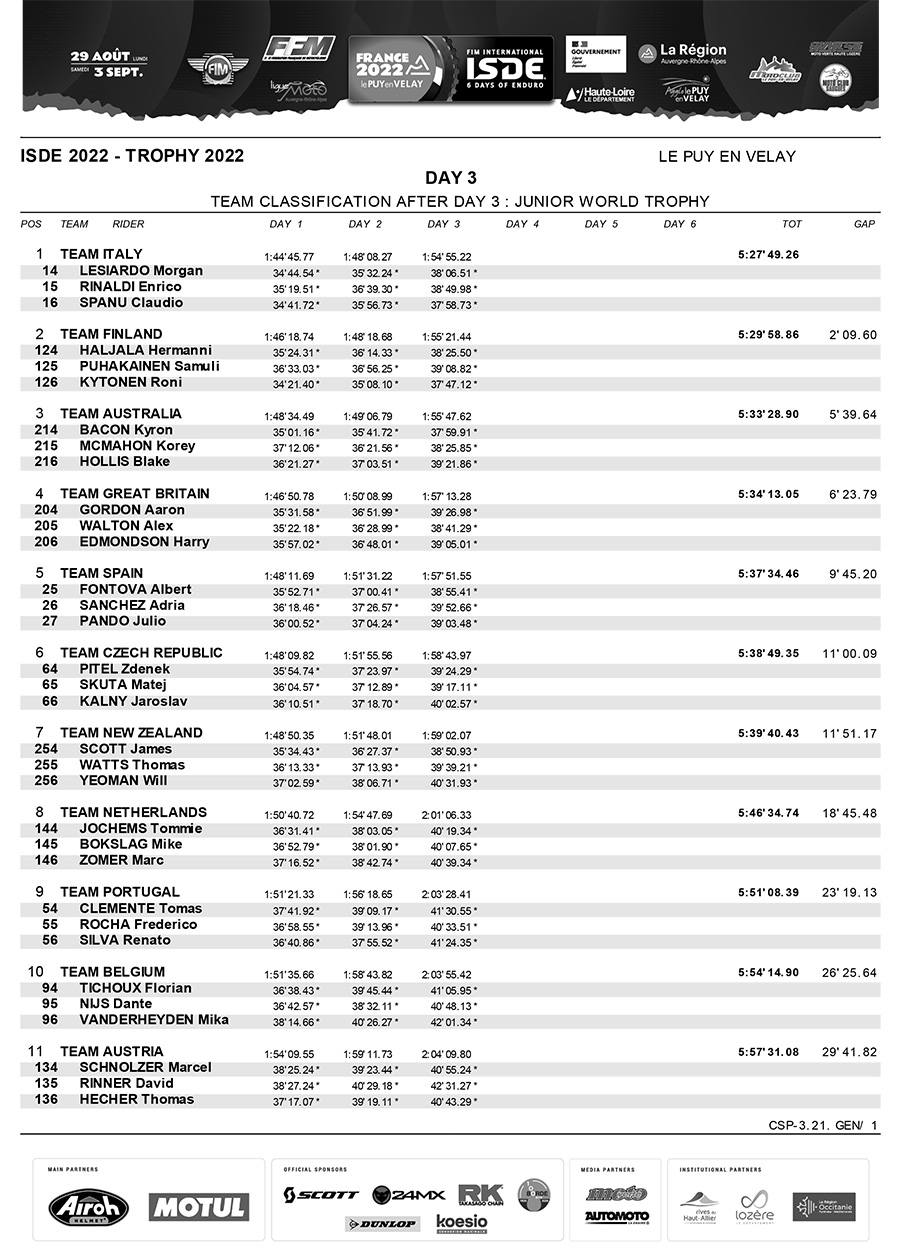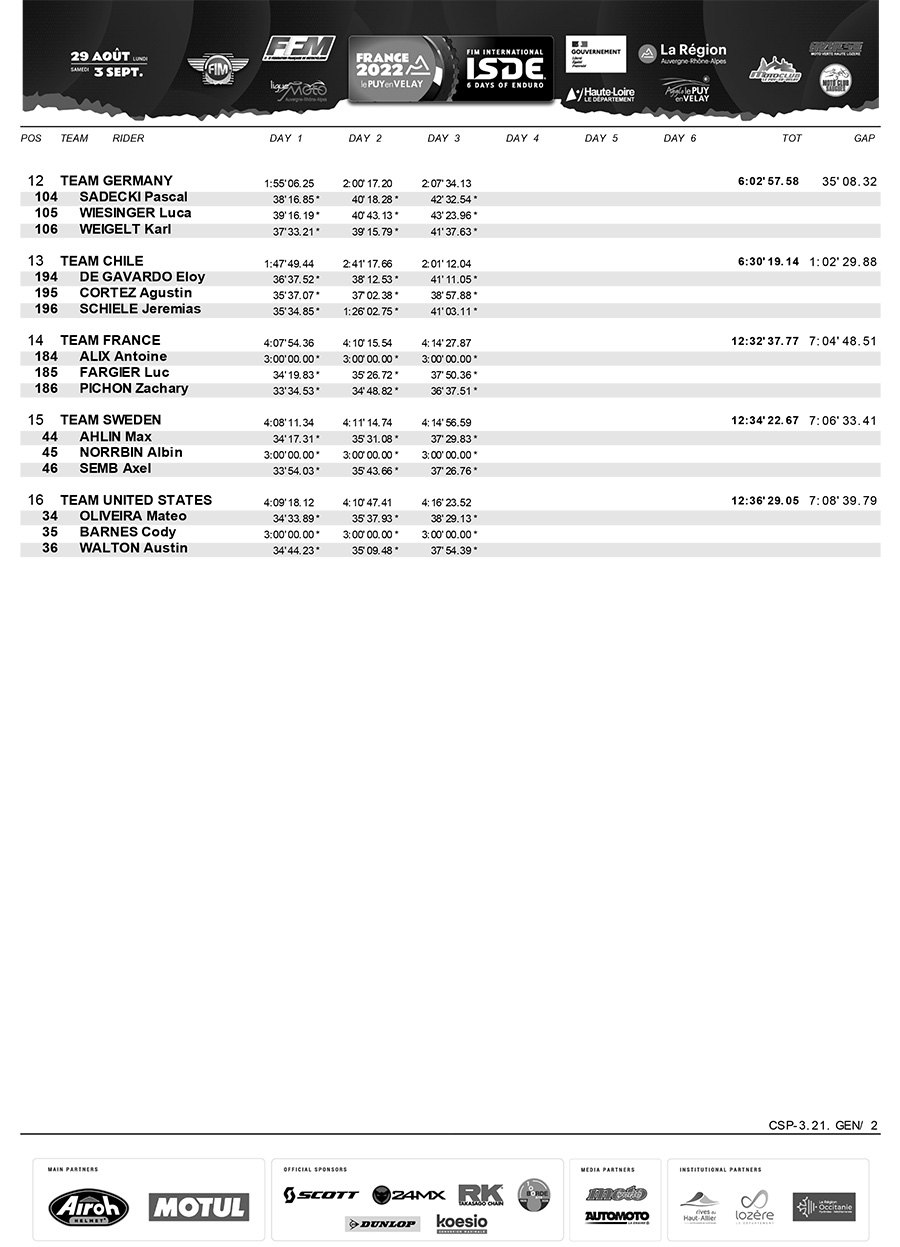 ISDE day 3 results – Women's World Trophy: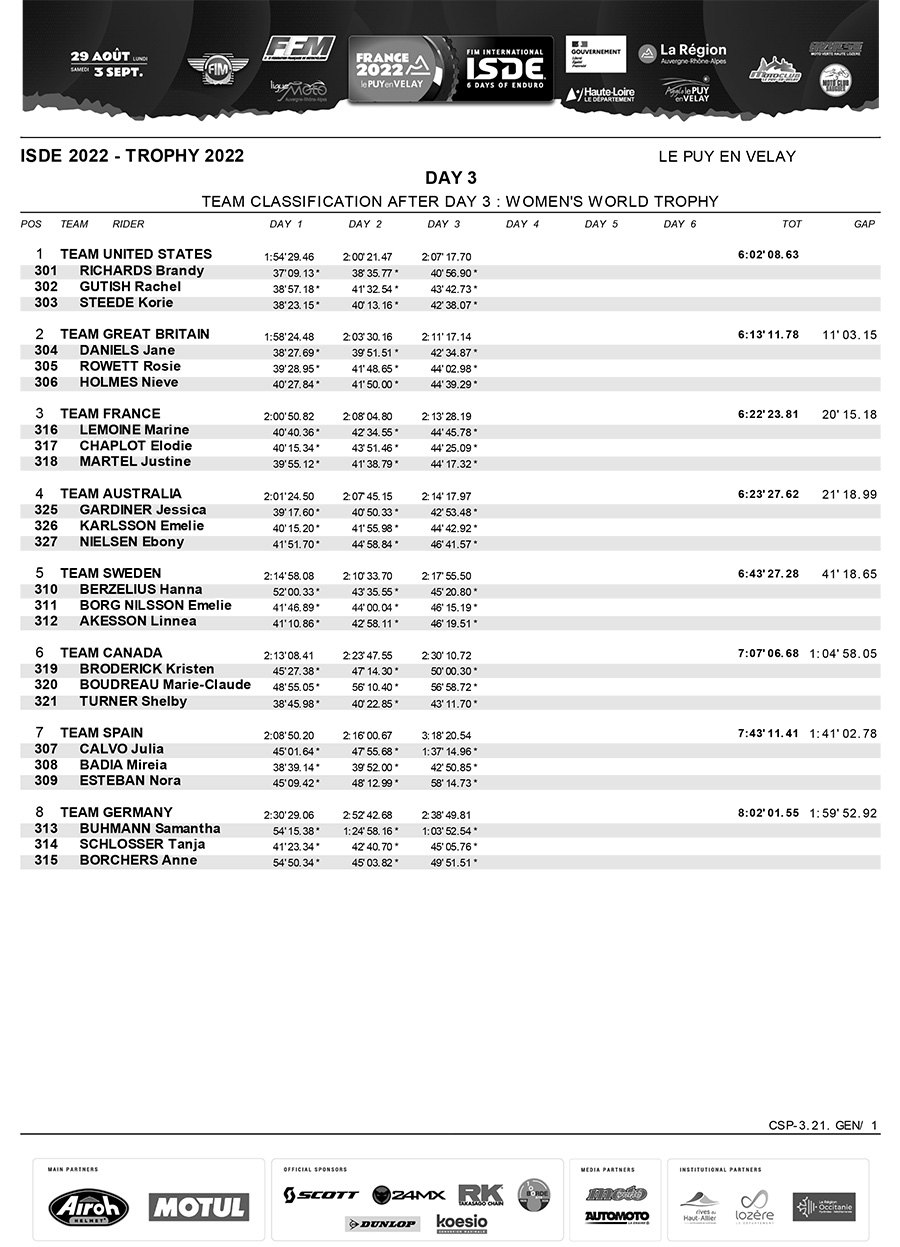 ISDE day 3 results – Club Team Trophy (top 20):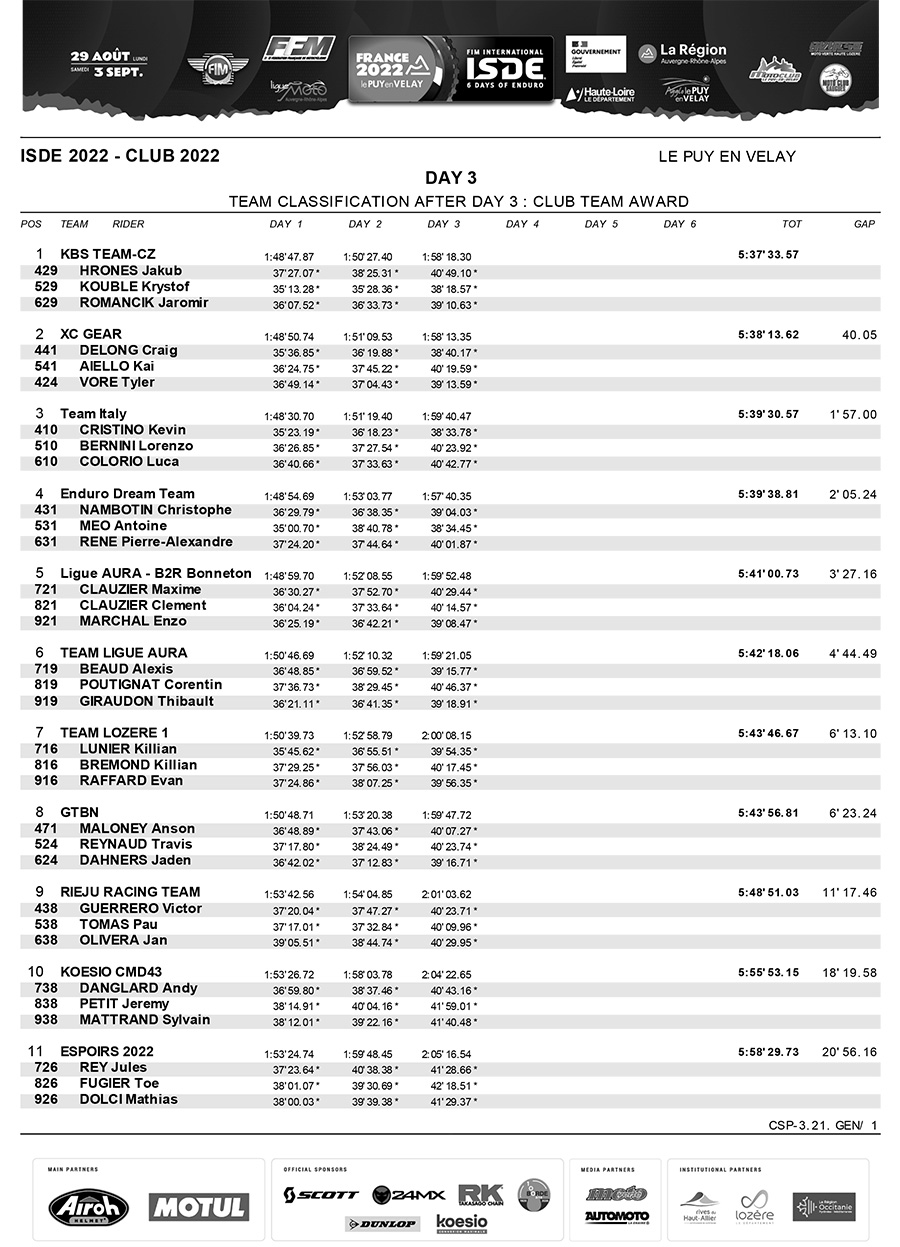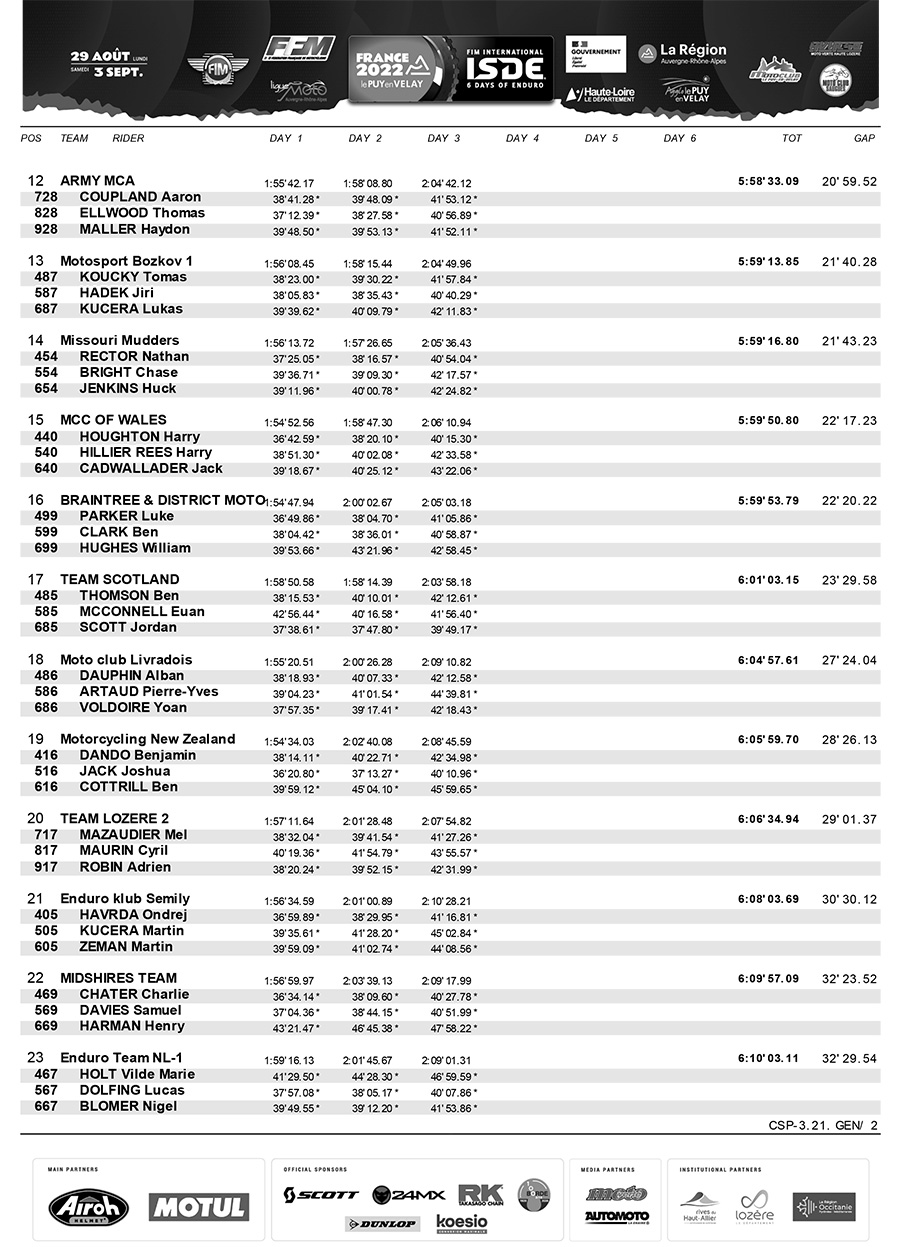 Photo Credit: Future7Media | Andrea Belluschi + Nicki Martinez