2021 ISDE: Day 4 results – Verona takes maiden win, USA Juniors out
Results feed from day four of the 2021 International Six Days Enduro in Italy where Andrea Verona secured his first-ever ISDE scratch day win, one test gest cancelled because riders couldn't see and Team USA Juniors take a huge blow.
ISDE day 4 in a nutshell:
Another baking hot day in Lombardia brought fresh scenery and some long, long tests (including 10 minute test in a vineyard and an 11 minute test in the woods).
One of those, test five of the day due to be a repeat of test two in the vineyard, saw riders arrive only to be redirected to the next time check. The reason was the amount of dust.
Andrea Verona stole the lime light after turning the tables on Josep Garcia. Verona took a 2.89 scratch win, the Italian GASGAS rider's first-ever overall ISDE day win.
The World Trophy result remains the same and has a neatness to it: Italy lead by 5:01 over Spain with USA 7:01 behind.
Mikael Persson took his third consecutive P3 scratch finish of the week but it was nip and tuck between the Swede and Italy's Matteo Cavallo all day.
The Junior contest took a dramatic turn today. Italy still have a comfortable lead but Team USA lost around eight minutes and dropped to 15 minutes behind after Austin Walton crashed in the woods at Selva Piana test, injuring his shoulder. The news is Austin has retired which means the USA Juniors are out the Trophy competition.
It was also a bad day for the Spanish Junior Team whose chances of a podium expired when Enric Francisco's Sherco called time.
The Italians remains in charge 6:26 ahead of the French Juniors (quietly going about their business of bagging a podium) with Sweden just over two minutes further back in third.
11:34 is the giant lead Team USA's Women have over everyone. Second-placed Team GB had a good day four and edged a little further ahead of Spain in third, the gap stands just shy of two minutes.
Day 4 results – World Trophy: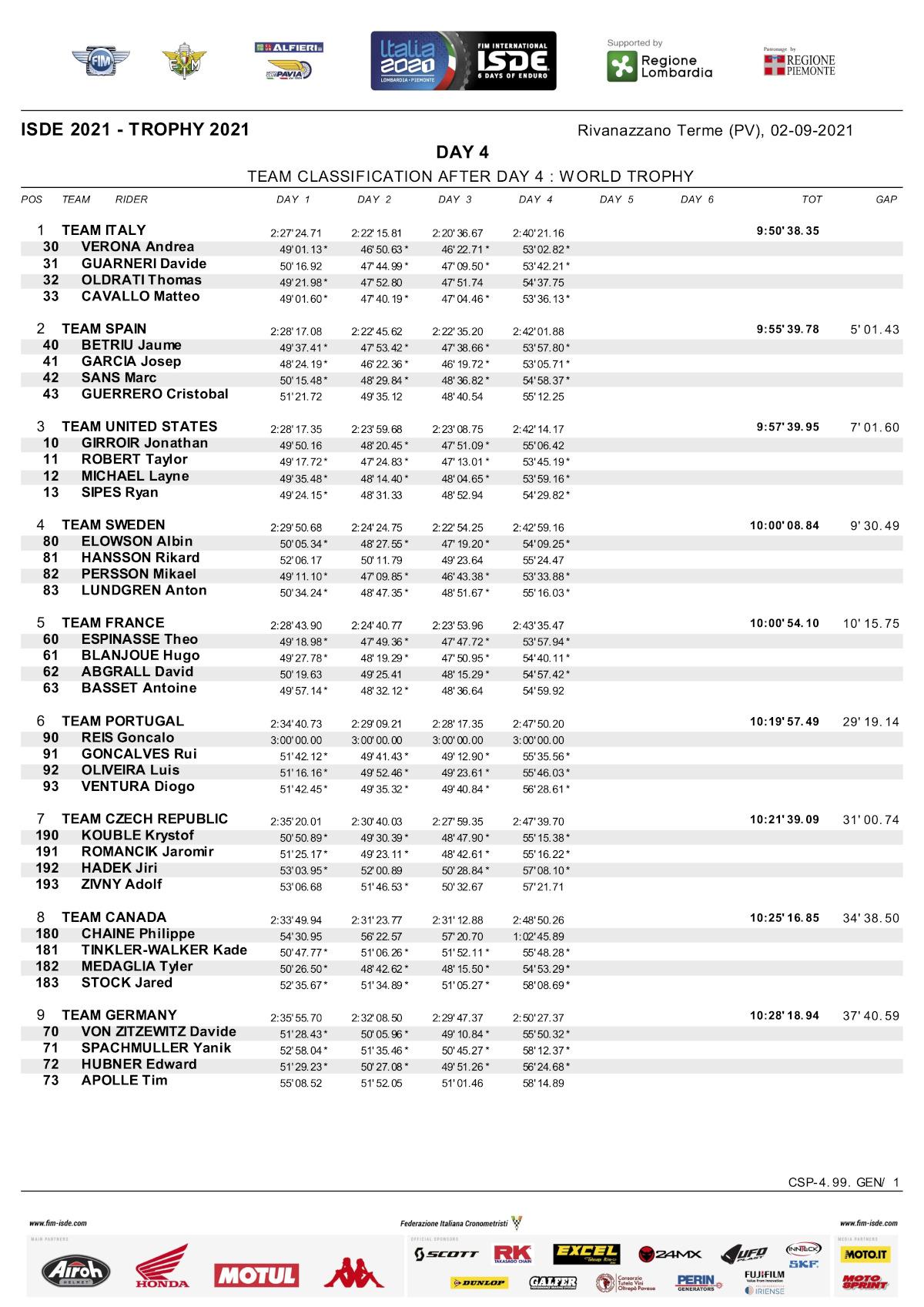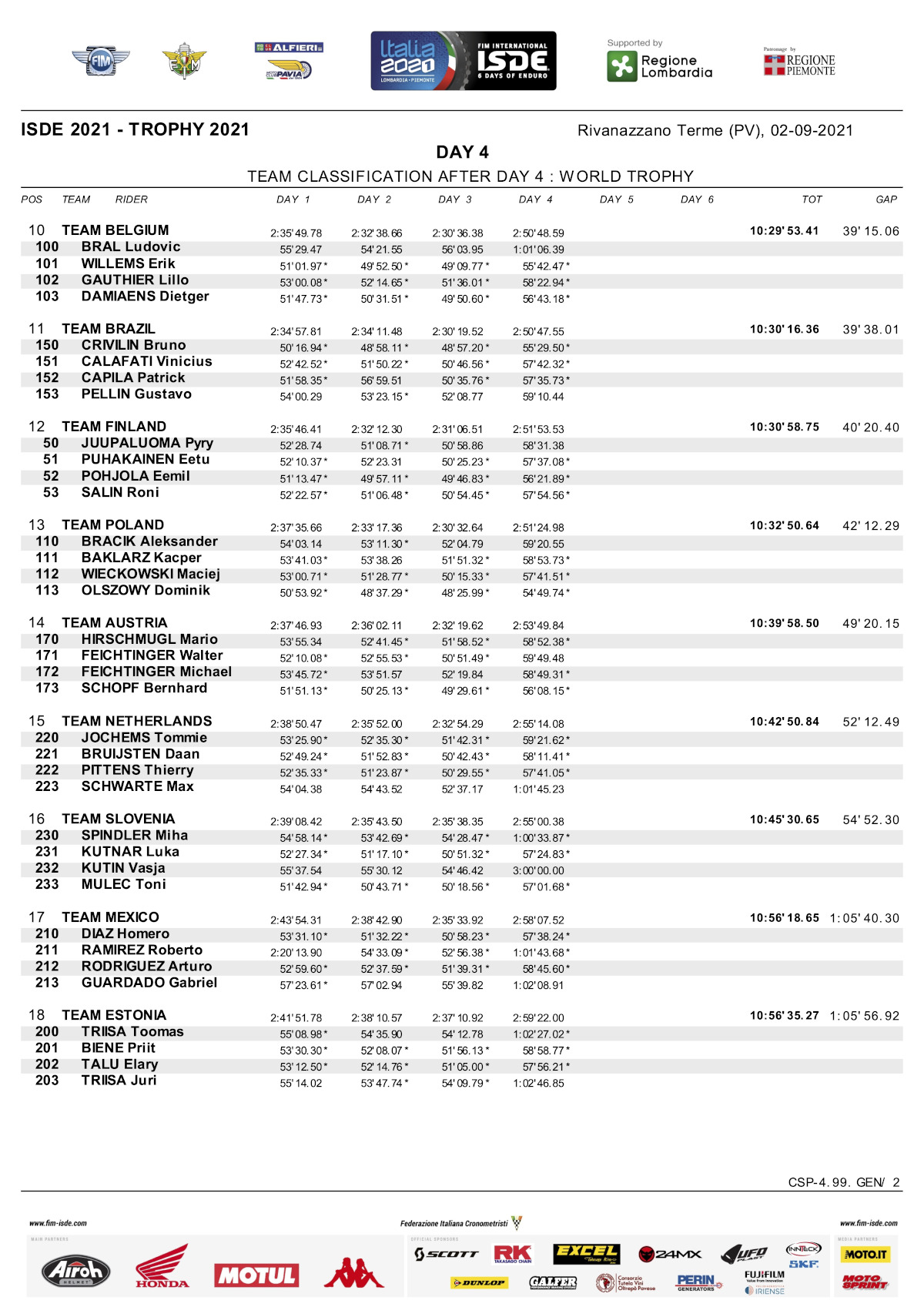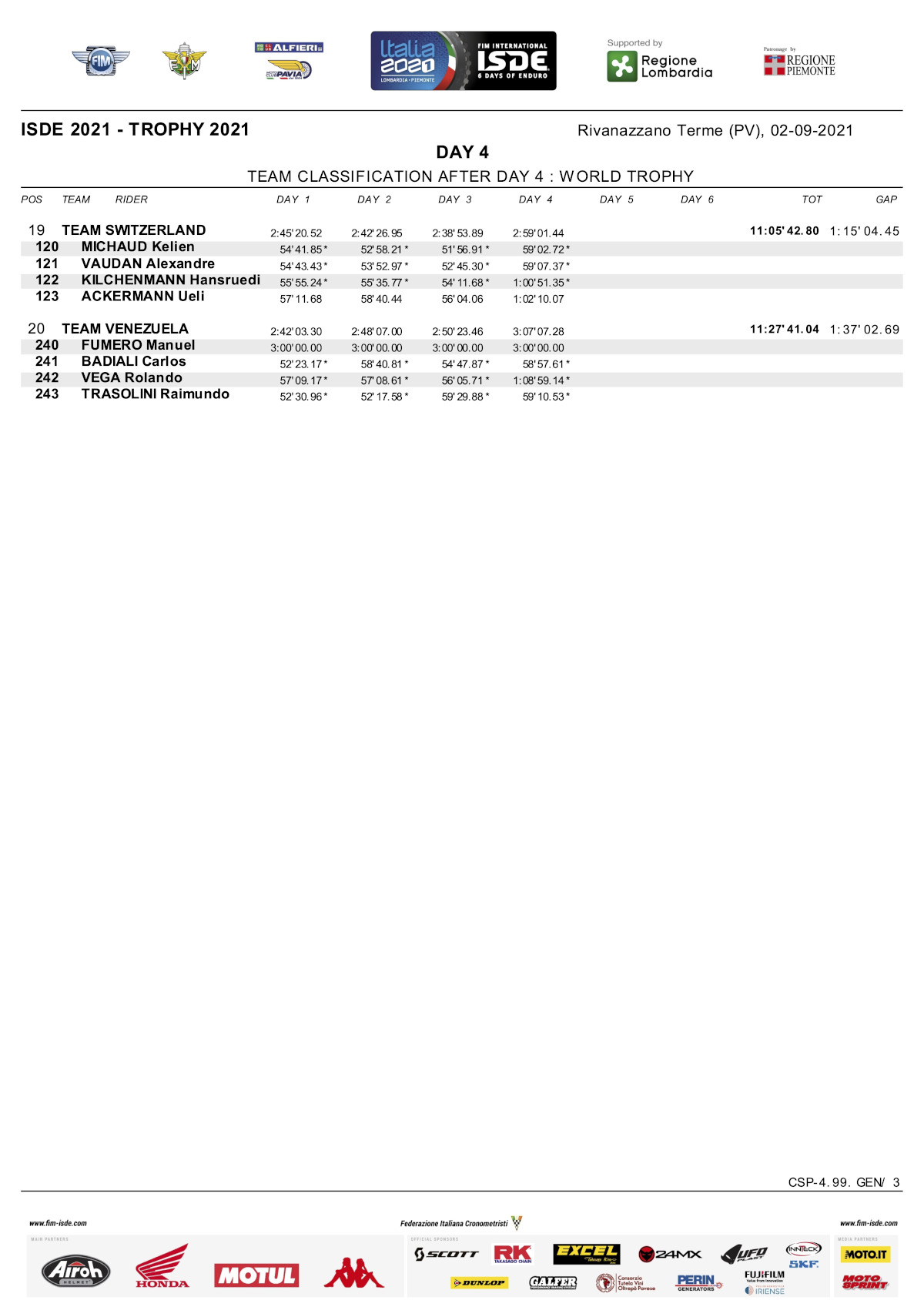 Day 4 results – Individual overall: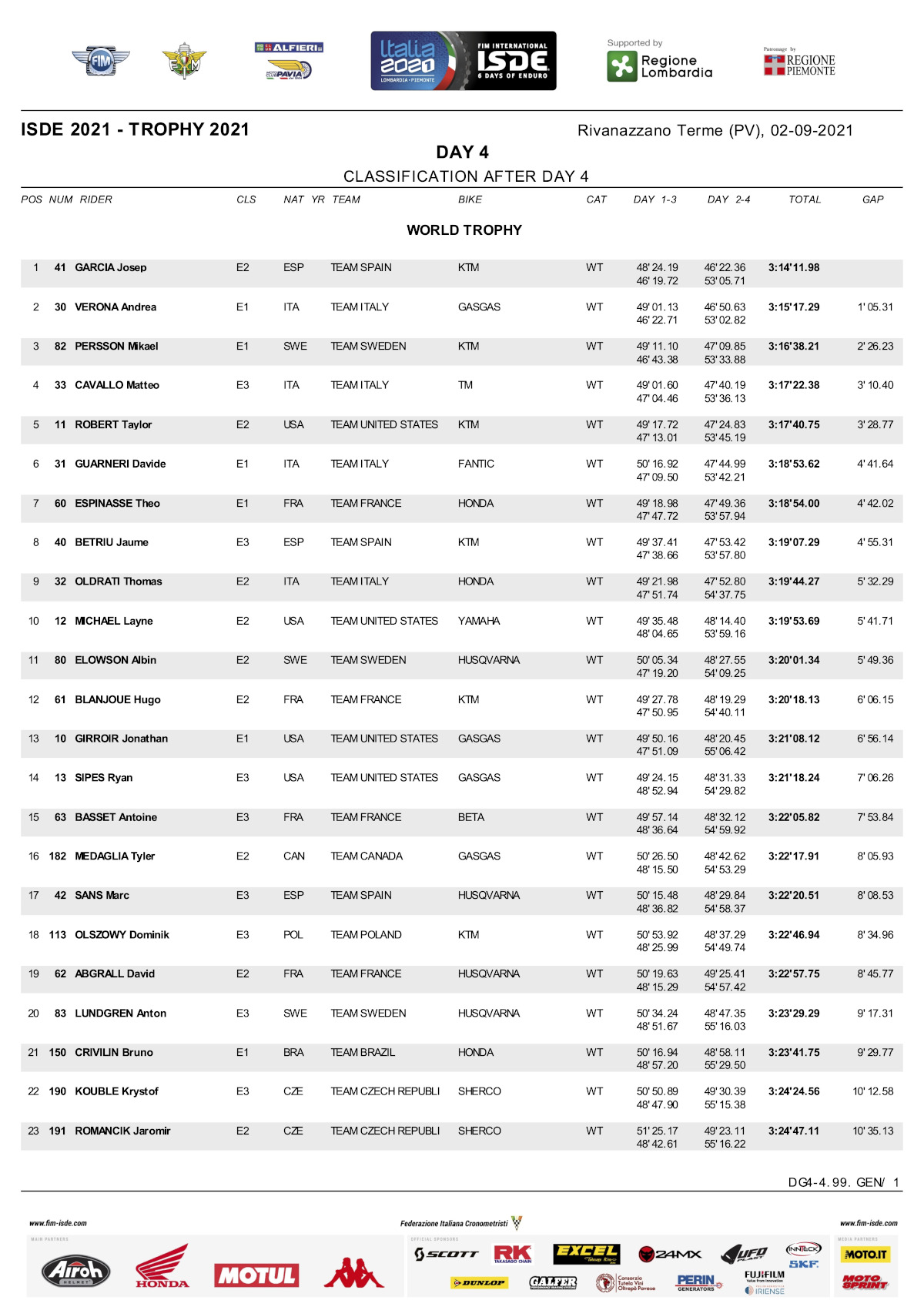 Day 4 results – Junior World Trophy: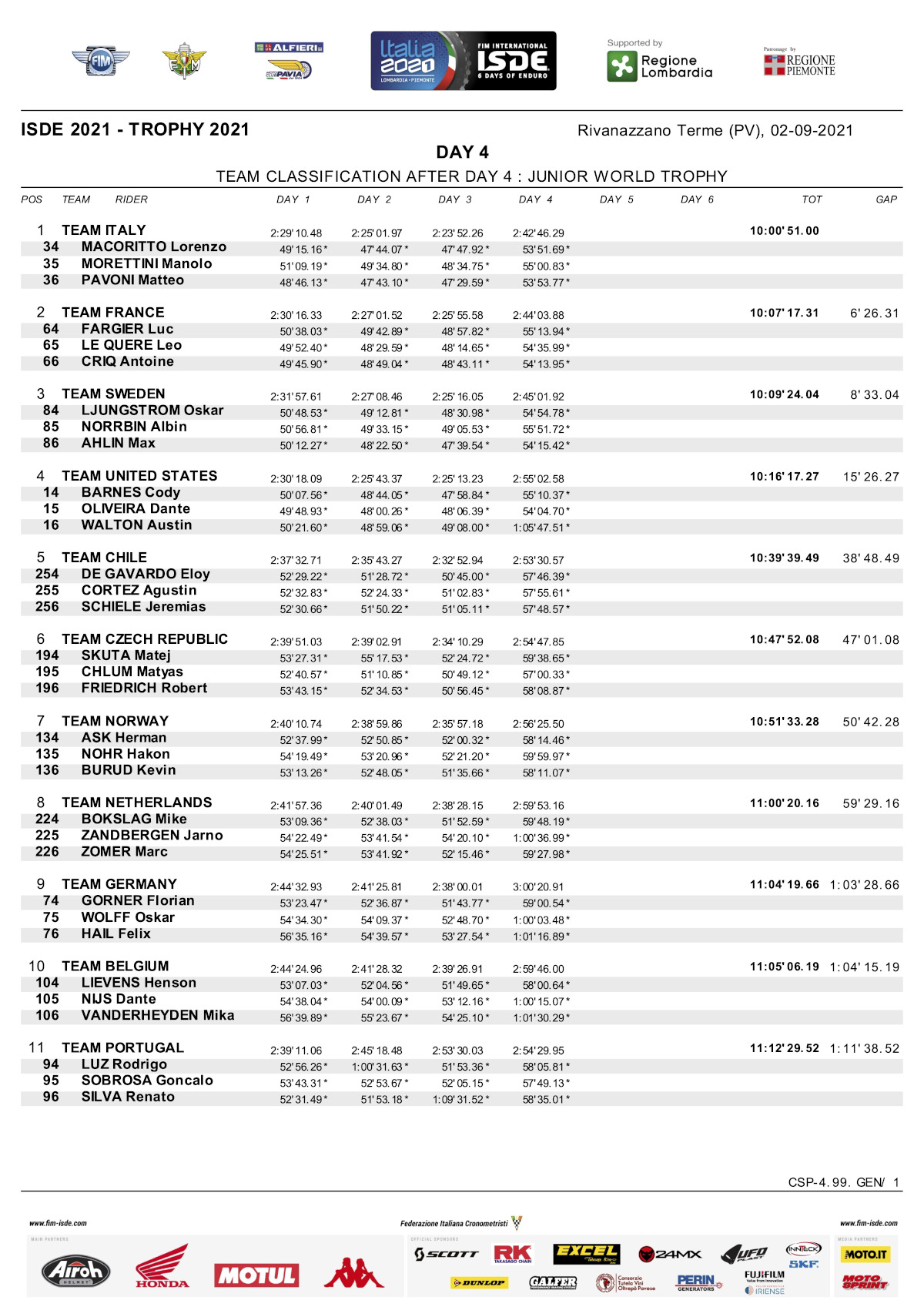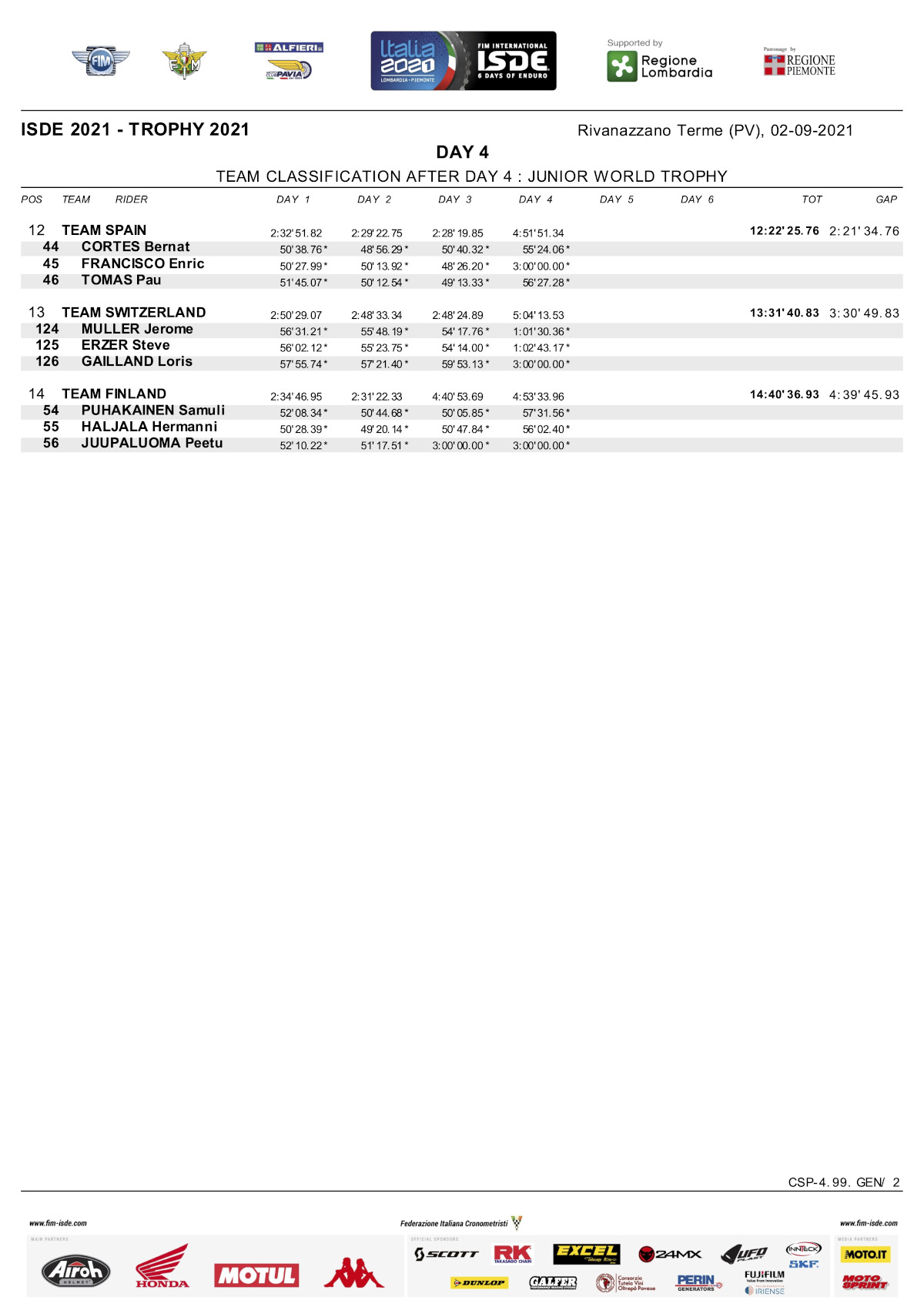 Day 4 results – Women's World Trophy: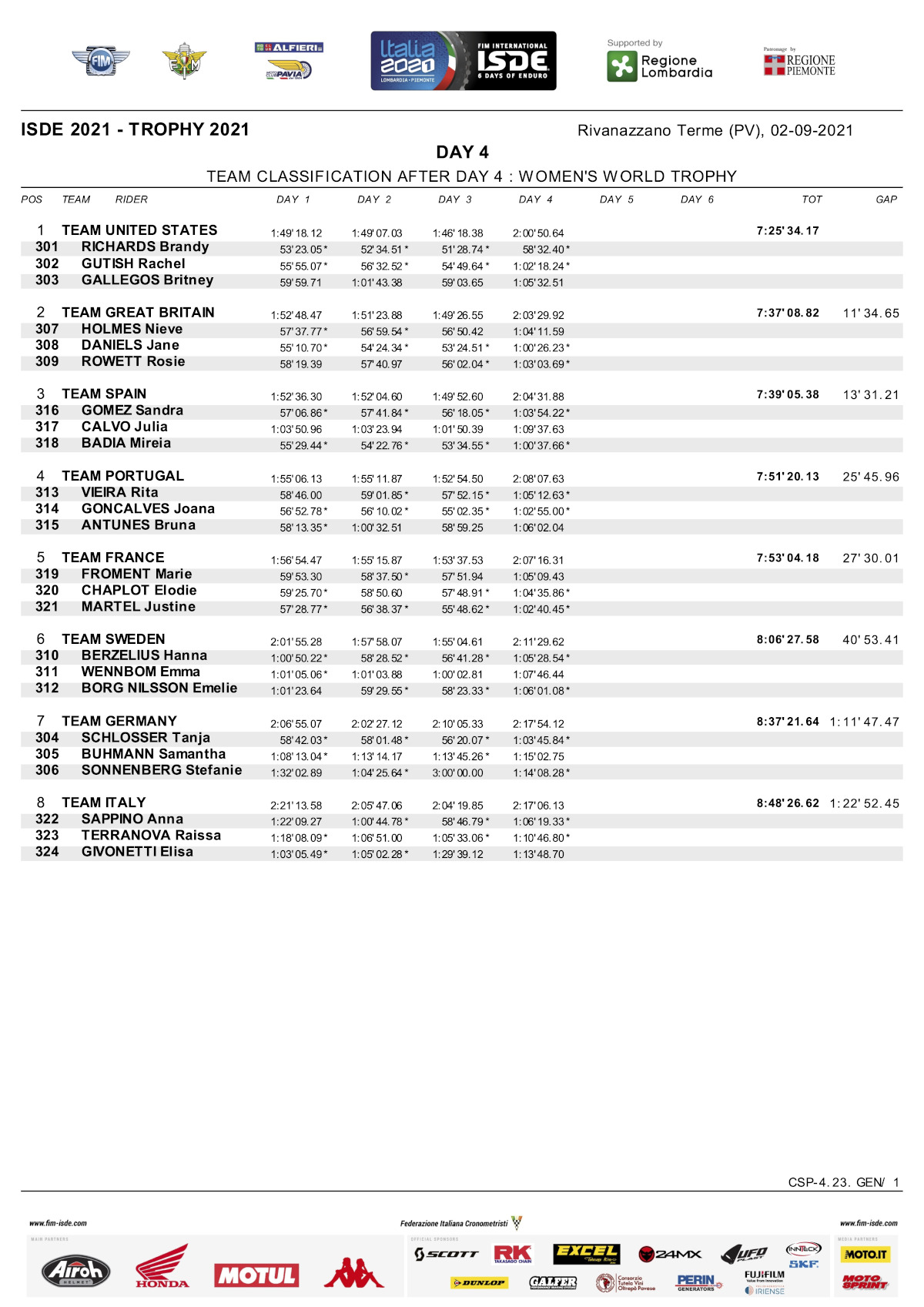 Day 4 results – Club: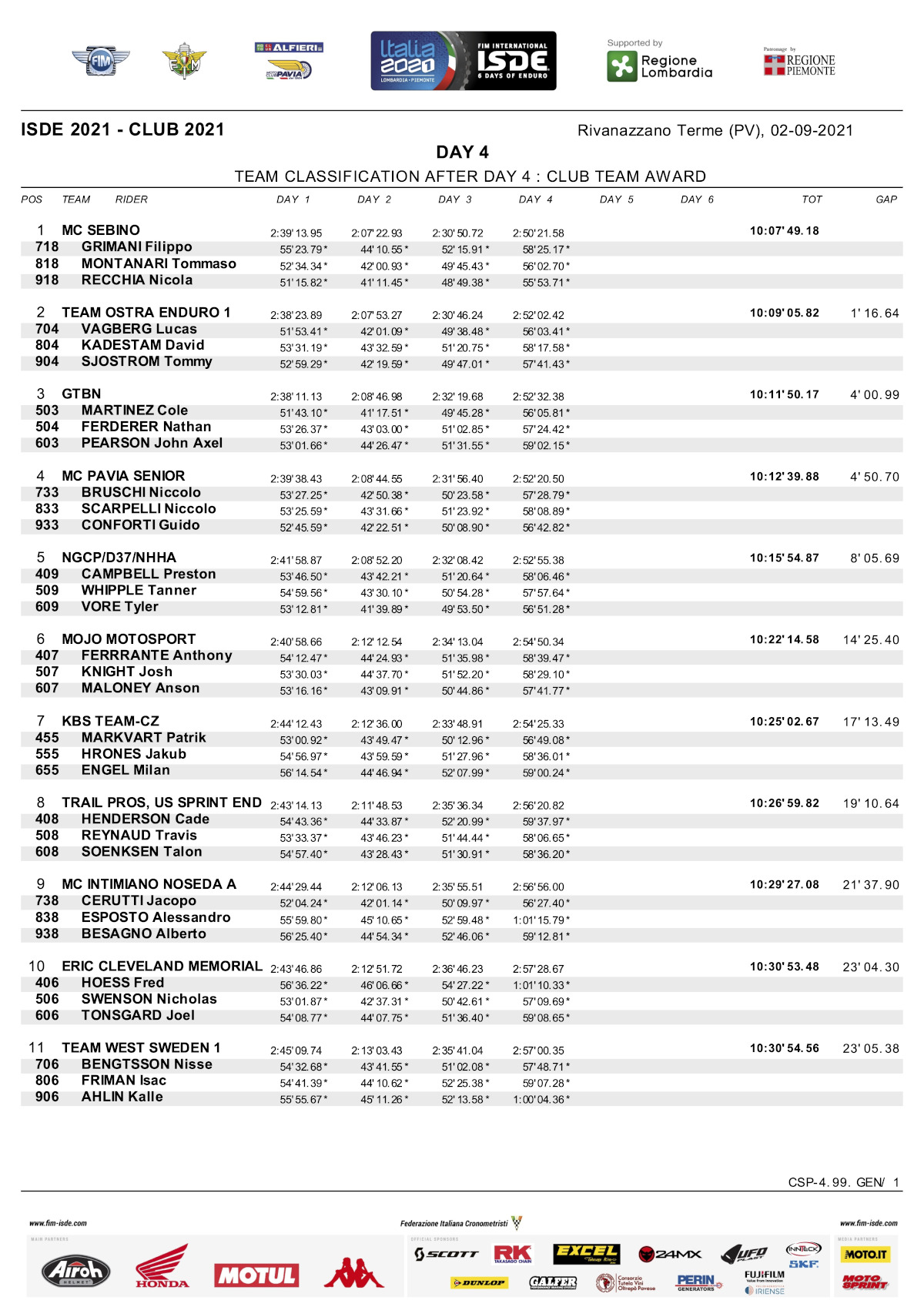 Photo Credit: Andrea Belluschi | Enduro21