Italian Enduro Championship – Freeman's double at season finale
Bradley Freeman signed off the 2020 Italian Enduro season with a resounding double victory in Arma di Taggia – championships go down to the wire across the classes and Steve Holcombe is crowned overall 2020 champion.
We've said it enough times by now but with a results sheet that looks like a who's who of world enduro the Italian Enduro Championship is the best domestic enduro championship on the planet. Added to the mix this weekend in Arma di Taggia was KTM Factory Racing's Josep Garcia who was a welcome sight back in the paddock plus a certain Antoine Meo.
The final two rounds of the 2020 series also came just a week before the final EnduroGP of 2020 in Portugal (which we understand is still going ahead despite doubts due to increased restrictions surrounding Coronavirus) and as such served as perfect race preparation. That said, riders contesting both series' arrived in Arma di Taggia with one eye on the bigger prize.
Freeman's on fire, Cavallo crowned 450 champ on day 1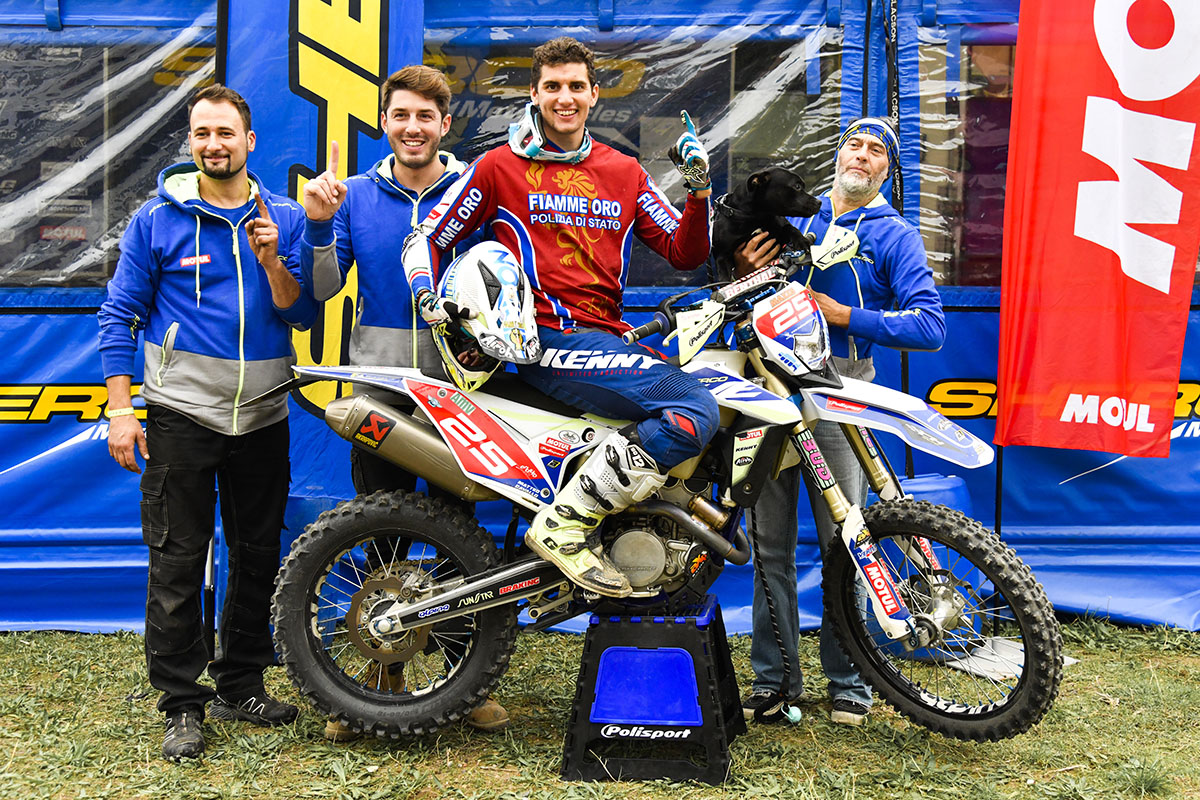 Brad Freeman grew an advantage over the impressive entry list with another full-on performance. Josep Garcia also made a strong start and matched Freeman for 95% of the day but a mistake in the final Extreme Test, where he crashed and got stuck under his bike, undid all the hard work and dropped him back to fifth position.
Steve Holcombe made a slow start but improved as the day progressed to climb the test timesheets and close in on the leader before ultimately finishing second, 19 seconds behind his teammate Freeman.
Third position went to Thomas Oldrati on Honda Redmoto who was concentrating more on the battle with Andrea Verona in the 250 4Tclass, a battle that ended in favour of Oldrati by just four seconds.
Matteo Cavallo was the first of many riders taking an Italiano Enduro Championship gold medal this weekend with the 450 4T class on Saturday after his main rival Alex Salvini chose not to race due to a shoulder injury.
Final round showdowns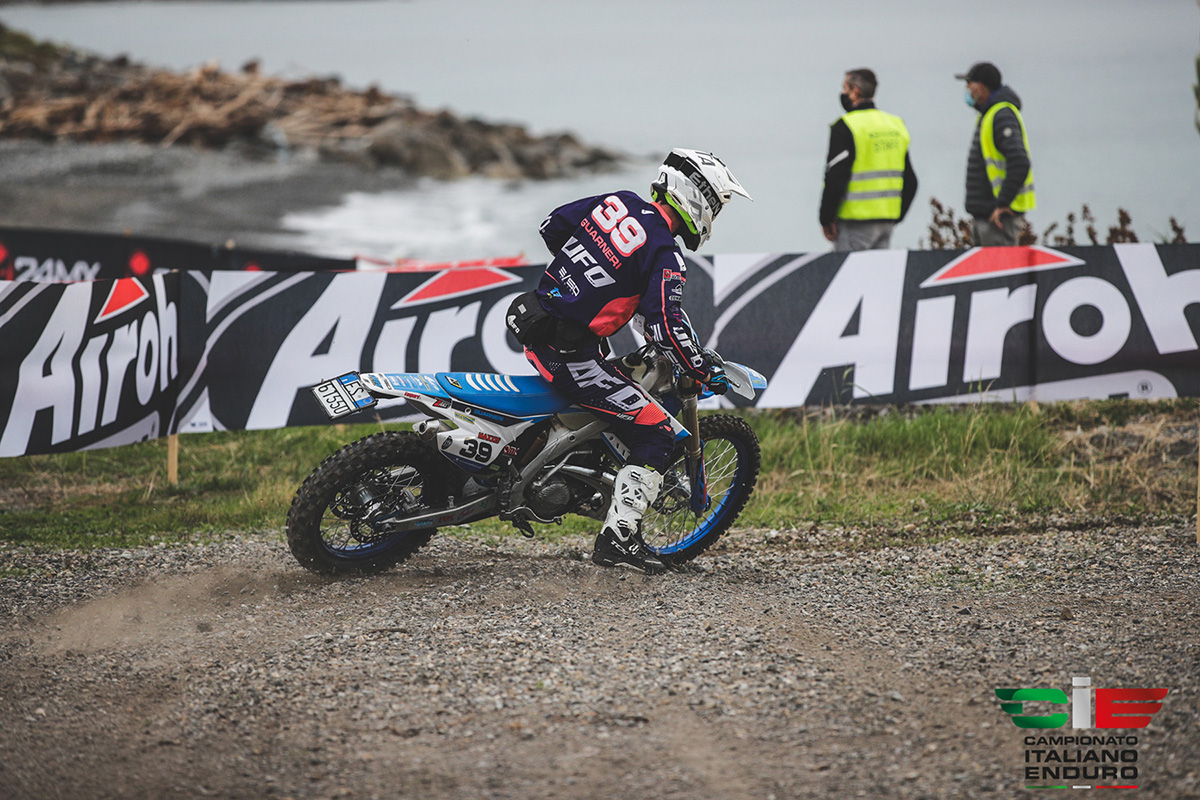 Sunday dawned with all but one of the many championship classes still to be settled and for many riders it was a tricky conundrum as they competed with one eye on next weekend's final Enduro World Championship rounds.
Brad Freeman was again impressive at the top of the time sheets and will rue the results from earlier in the season which cost him any potential Assoluti title. Short tests on Sunday and one fewer laps meant the margins were tight but Freeman went on to finish P1, take a double win for the weekend and head across to Portugal with the upper hand.
Five seconds adrift overall, Thomas Oldrati who was again involved in a tight battle with Andrea Verona for 250 4T championship which was forcing the pair to the top of the overall with each test. Ultimately Oldrati mastered the class victory and took what amounts to his 10th Italian Enduro title.
Josep Garcia was in the mix, although admittedly taking things a little easier after his day one crash, to finish third. Verona was next up in fourth place ahead of Jamie McCanney who signed off his season with a best result of fifth on the RedMoto Honda.
Steve Holcombe meanwhile had the World Championship on his mind but also one eye on the Italian Championship which means a lot to his Beta Racing team. Holcombe made a steady start to the day and then had a difficult task of edging back into contention with such short tests and only two laps.
Sixth place at the finish was enough to get the job done without too much risk and in doing so he took Beta's first domestic title on a four-stroke. In the overall championship, despite not winning any of the eight rounds, Holcombe finished on 121 points ahead of Oldrati on 119 with Freeman third on 115.
Final round video highlights:
Class winners of 2020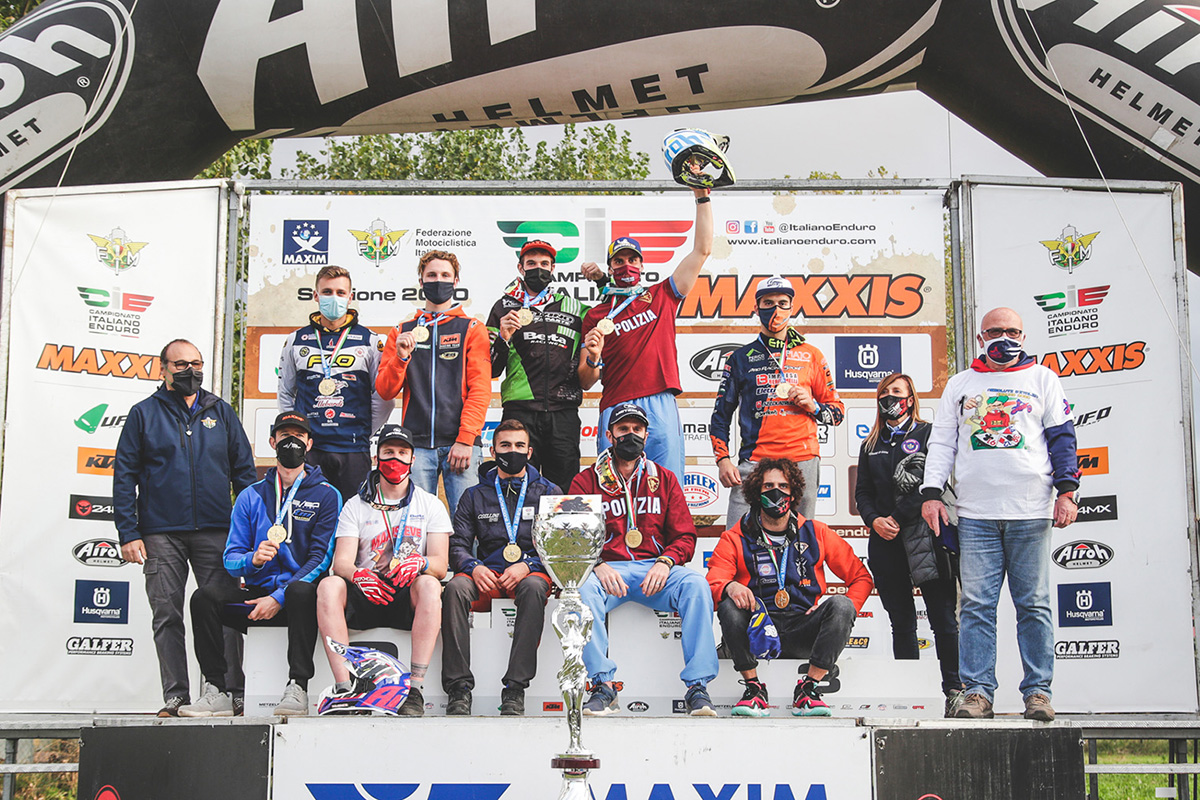 Tommaso Montanari wins the 125 championship over Giuliano Mancuso and Lorenzo Bernini. With seven victories over eight days of racing, Davide Soreca wins the 250 2T title ahead of Boano teammate Deny Philippaerts, while the third place went to EnduroGP track inspector Maurizio Micheluz.
Davide Guarneri took his TM 300 to the class title after an epic battle with Rudy Moroni which saw them finish just three seconds apart. Gianluca Martini was third.
The battle at Beta Boano for the Junior title between Lorenzo Macoritto and Matteo Pavoni saw Pavoni win the day but Macoritto become the 2020 Italian champion. Third place went to Enrico Zilli.
Despite missing one round, Claudio Spanu wins the Youth category on the Husqvarna Osellini 125 in front of Riccardo Fabris and Matteo Grigis.
The Brescia club gets the gold medal for best team.
Round 7 results: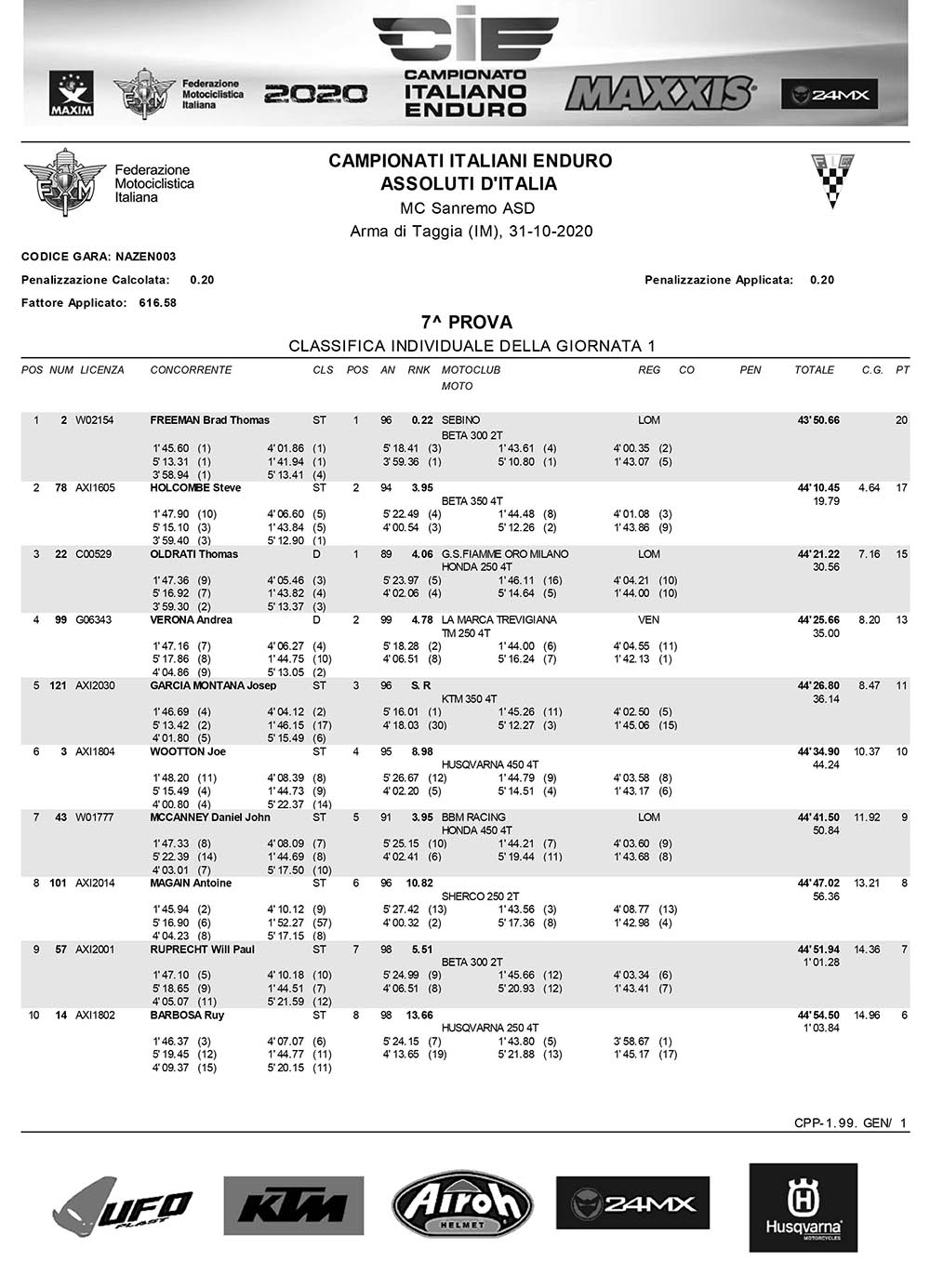 Round 8 results: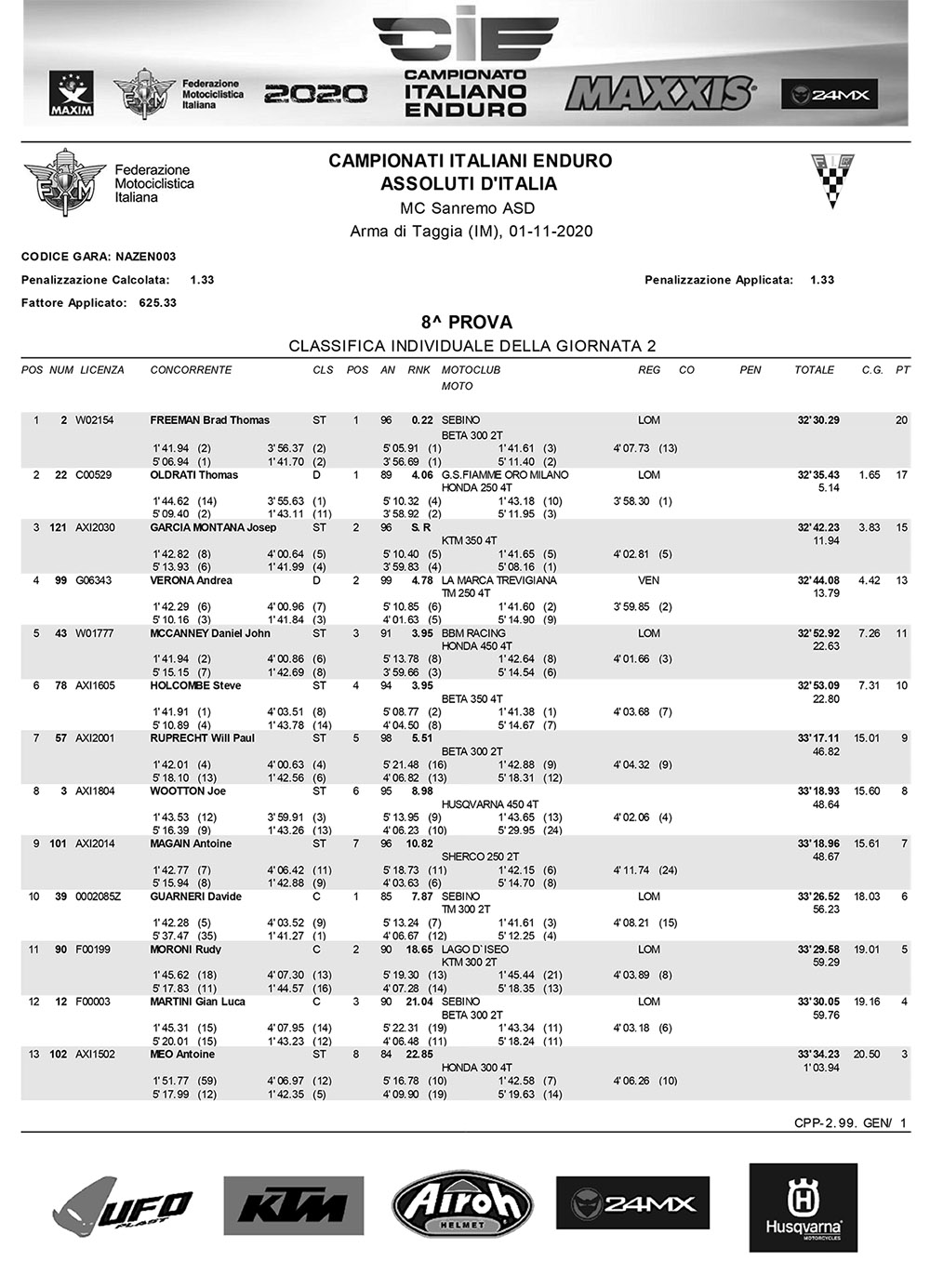 2020 Italian Enduro overall results: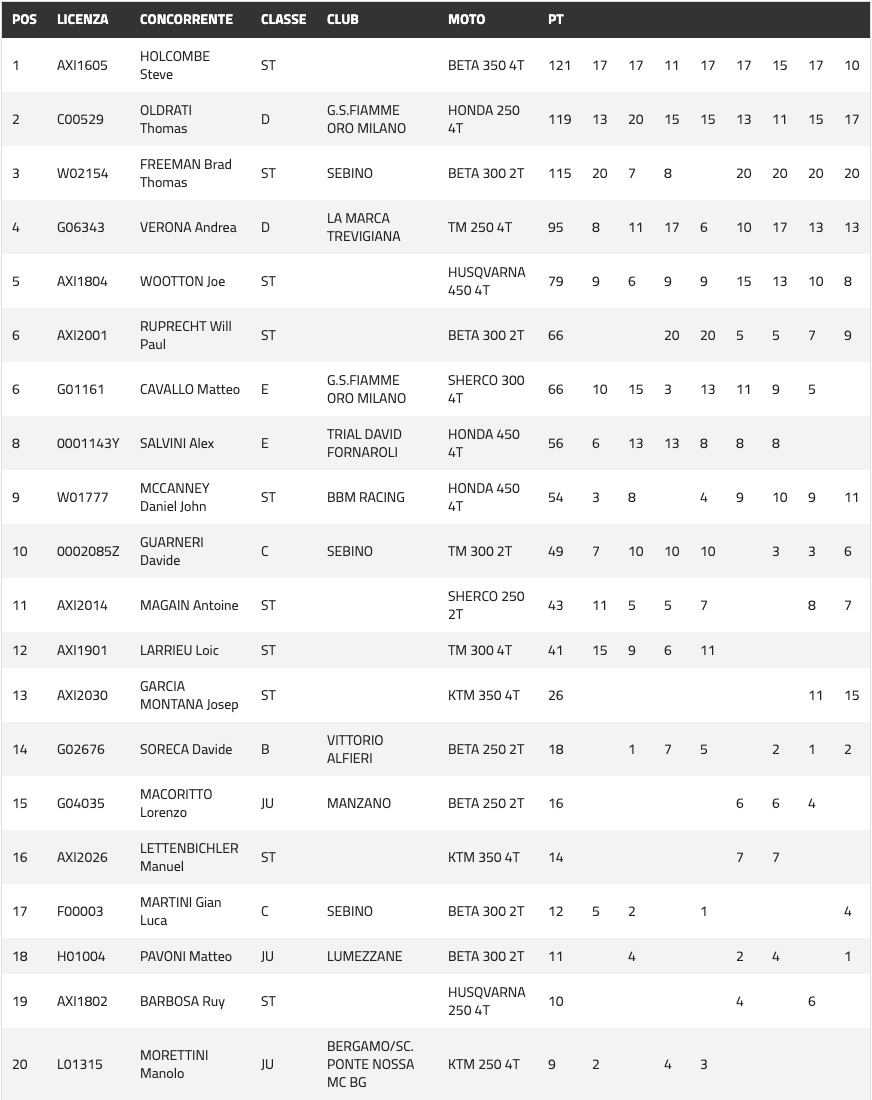 Full results and more information: www.italianoenduro.com
Photo Credit: Dario Agratti, Cristiano Morello, G Chillemi