2022 Dakar Rally Results: Daniel Sanders and Pablo Quintanilla set the pace on stage 1
Results from stage one of the 2022 Dakar Rally where GASGAS Factory Racing's Daniel Sanders blasted to victory ahead of Pablo Quintanilla on the Monster Energy Honda – early navigation woes catch out many including Brabec and Price.
Dakar Stage 1B in a nutshell:
After yesterday's Stage 1A prologue, day two at Dakar '22 was no easy start to the rally, heavy overnight rain made matters worse. Race Director David Castera briefed riders of a landscape change at km 127 (in a 333km total timed special), where they headed into the mountains with "big rocks" and that "a multitude of track changes" would challenge navigation skills.
After a neutralisation zone at 207km, it was "danger level 2" sand dunes, with steep descents on the backside of up to 300 metres, all the way to the finish and the sand specialists were in their element.
Two riders are standing out already on this mixed terrain and have started the Dakar with greater confidence and therefore speed: Daniel Sanders and Pablo Quintanilla.
Sanders took advantage of his prologue win yesterday to start P15 this morning and used the tracks of others early on to bust a clear lead. The GASGAS Racing rider claimed his second career stage win by just over two minutes which puts him just over three minutes out front in the general classification.
Quintanilla was equally fast on the stage and despite a minor U-turn, put the Monster Energy Honda eight minutes ahead of Matthias Walkner in third.
The Rally-Raid World Champion Walkner leads the best of the rest in a tight top 10 which includes rookie Mason Klein, Sherco's lead rider Lorenzo Santolino, Yamaha's lead rider Adrien Van Beveren, Xavier de Soultrait on the HT Rally Raid Husky, Sam Sunderland, Skyler Howes on the official Husqvarna and Ross Branch.
In fifth place overall, Mason Klein has picked up the baton dropped by Skyler Howes for USA and the BAS KTM team. Rookie Klein finished a remarkable fourth scratch on his first, proper Dakar stage.
No shortage of vastly more experienced riders fell foul of stage one's testing navigation. The list of big names losing huge chunks of time today includes: Kevin Benavides (P14 + 36 minutes behind the leader), Joan Barreda (P17 +41m), Andrew Short (P19 +45m), Toby Price (P22 +47m), Ricky Brabec (P35 +1h). It surely is a long, long way to go but this is not the ideal way to start the Dakar…
Mmm, I think we're going round in circles...#Dakar2022 pic.twitter.com/a4qXjA5Klc

— DAKAR RALLY (@dakar) January 2, 2022
* Dakar stage two tomorrow, January 3, was due to be the first marathon leg (where riders are not allowed outside assistance) but due to wet weather conditions the marathon element has been scrapped. The stage will consist almost 800km of which 338.4km is the timed special.
2022 Dakar Rally Stage 1B results: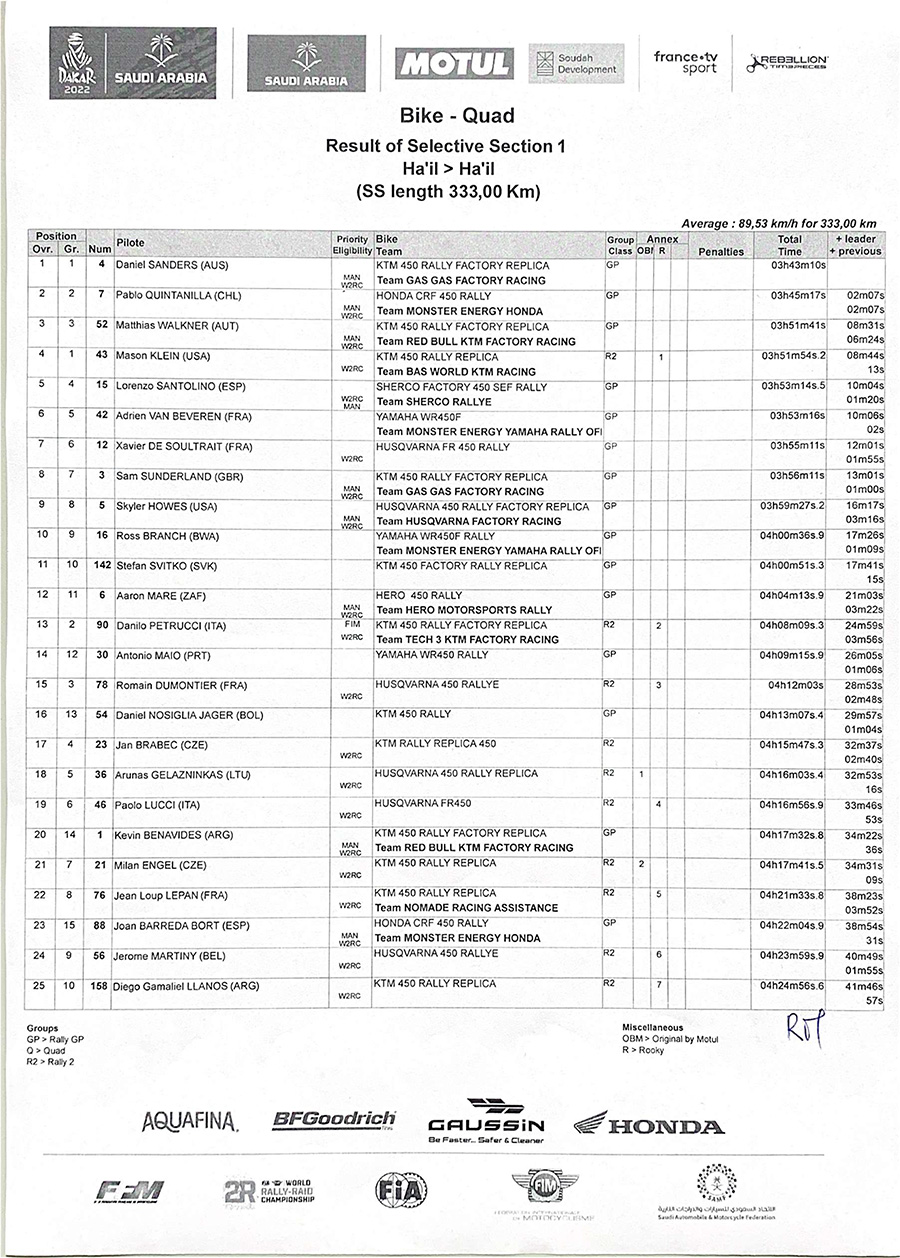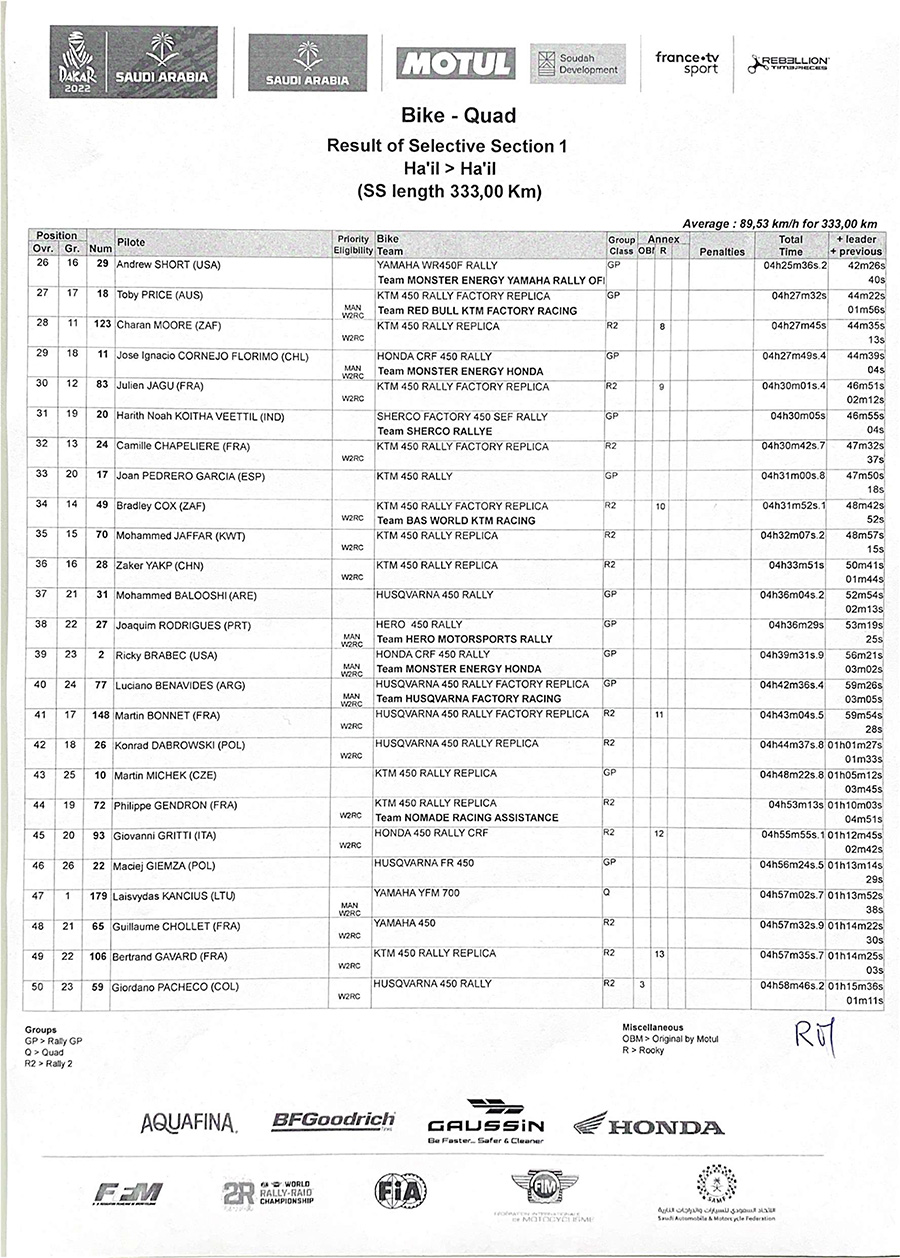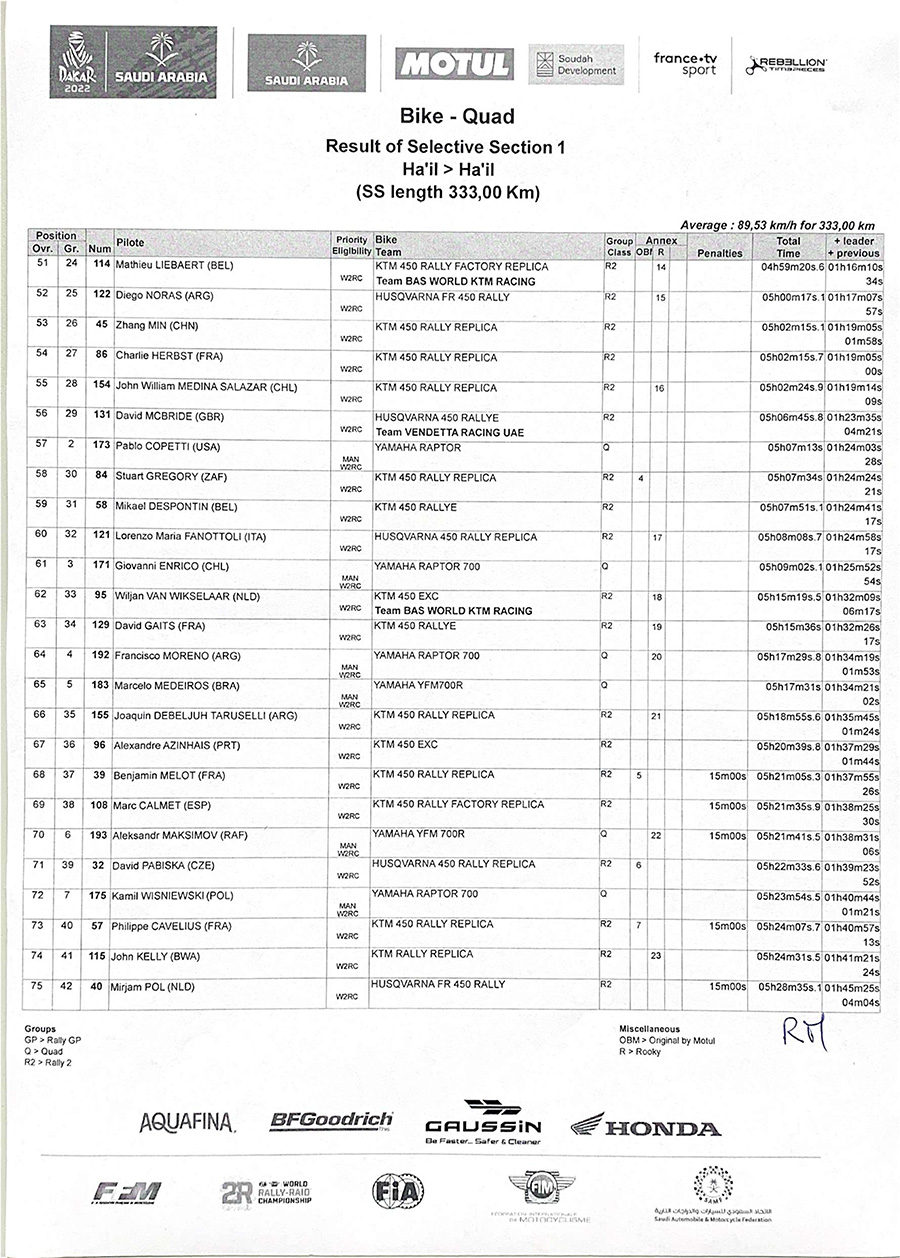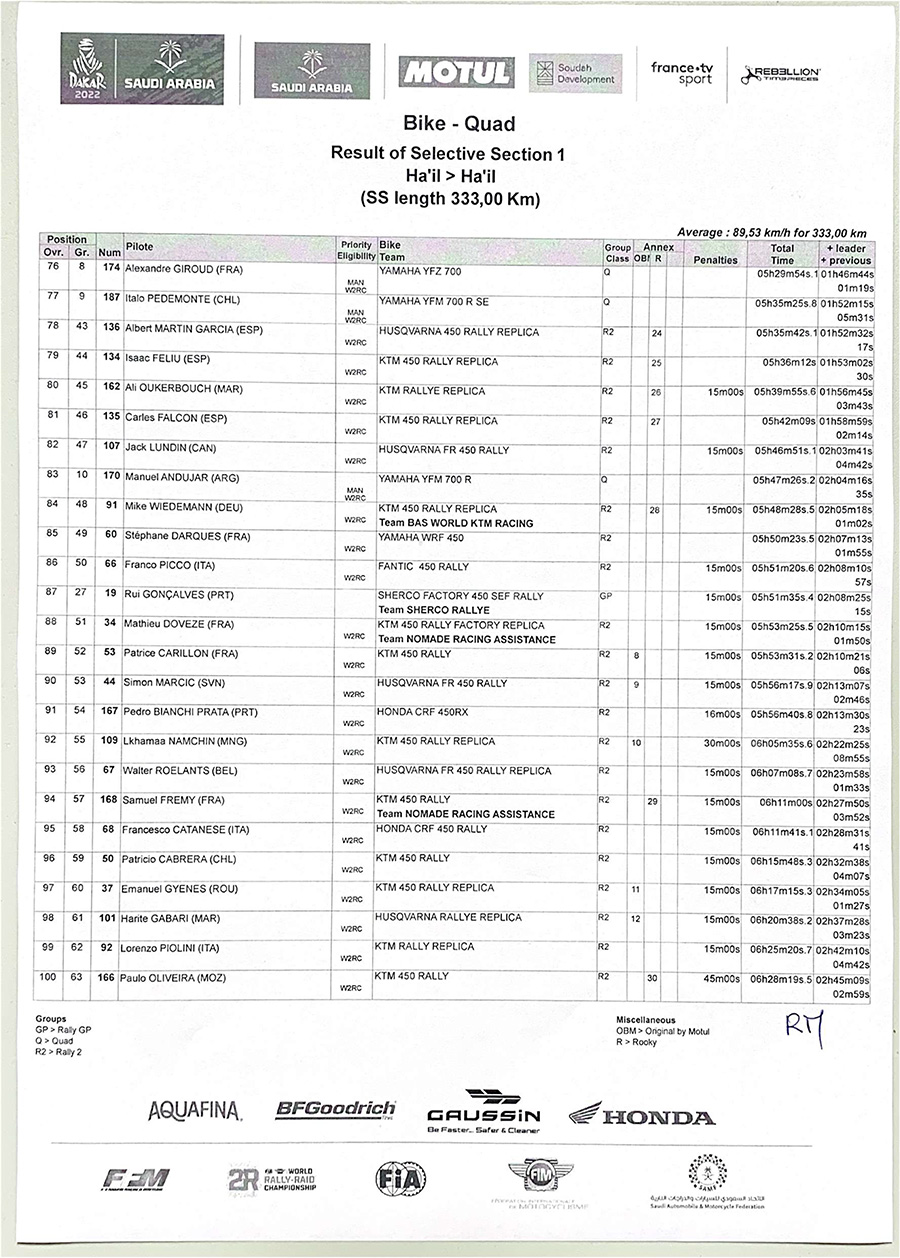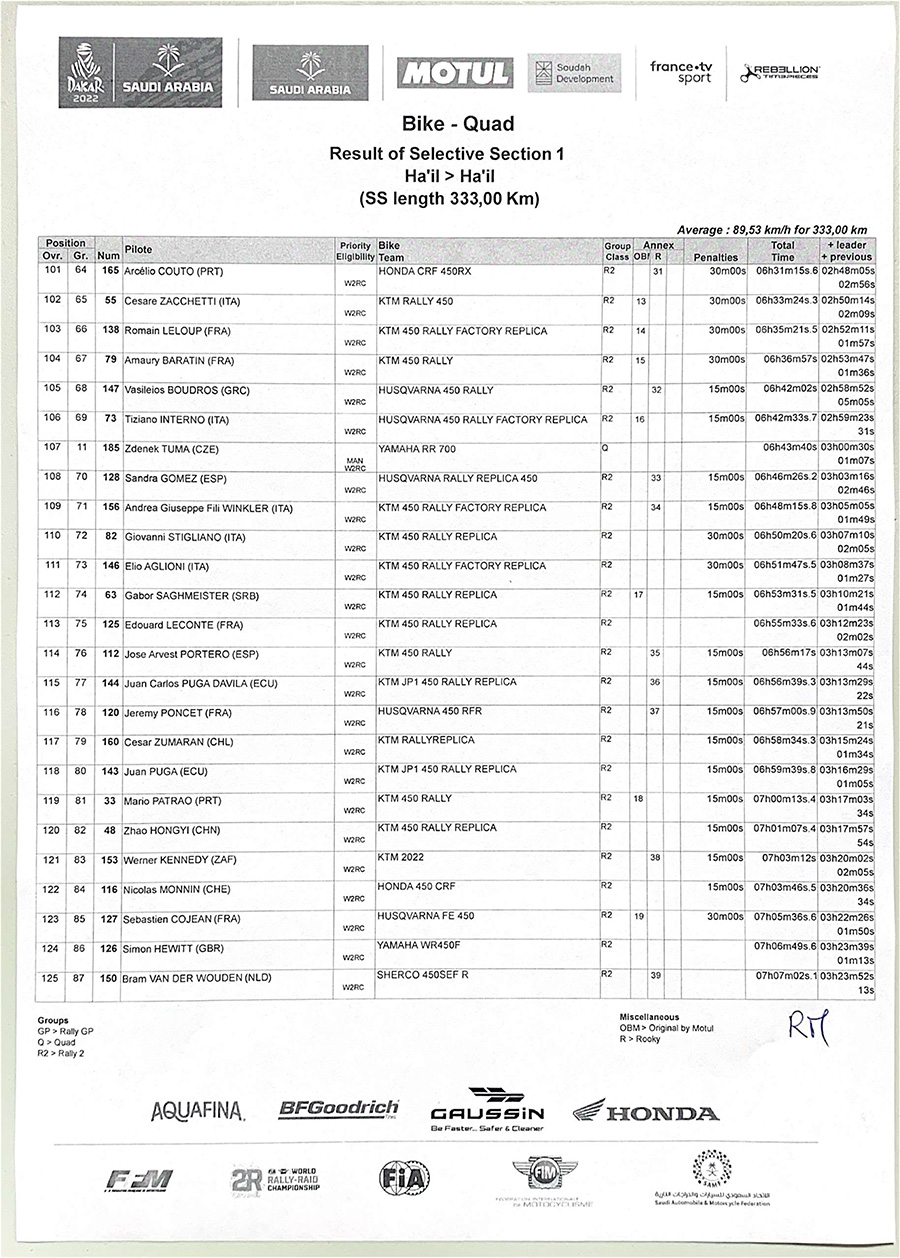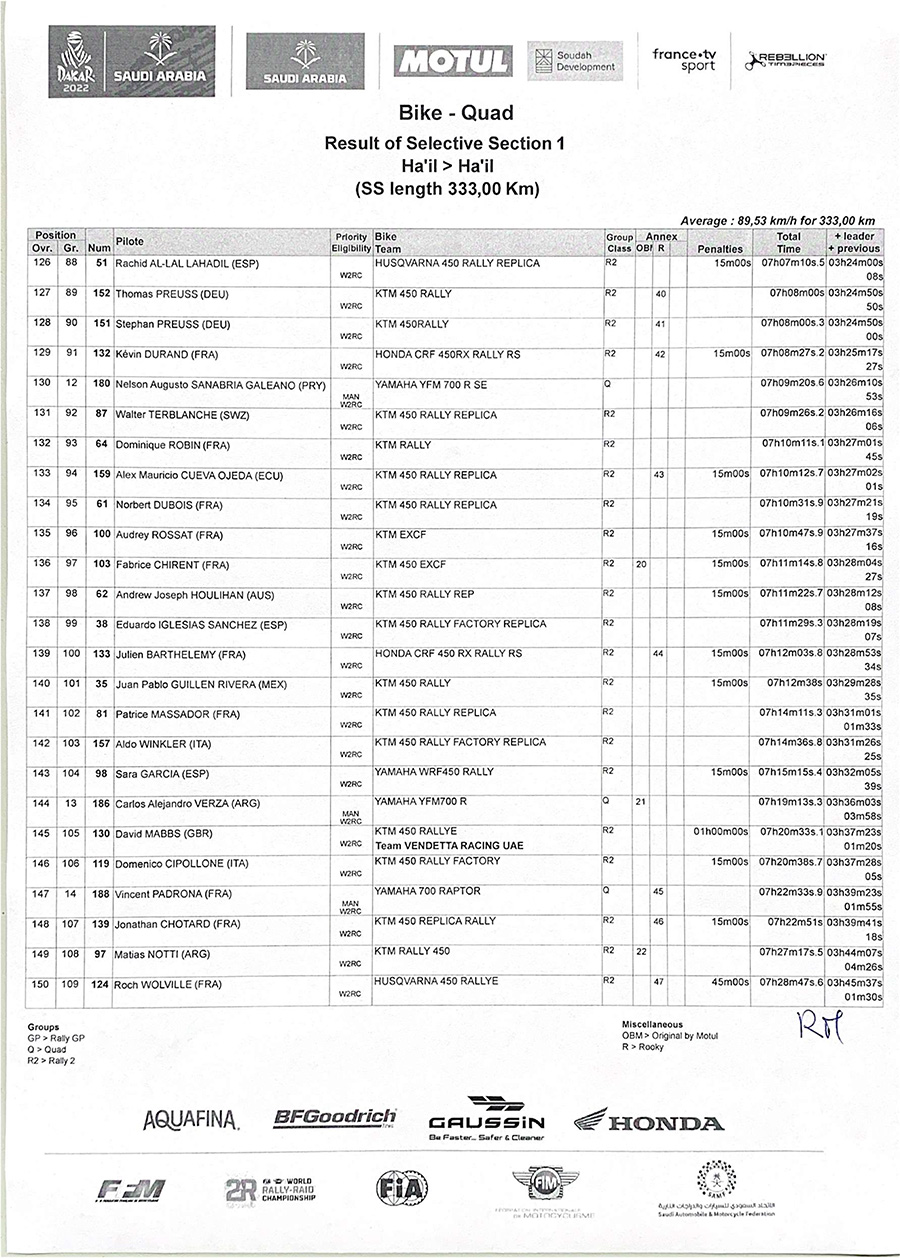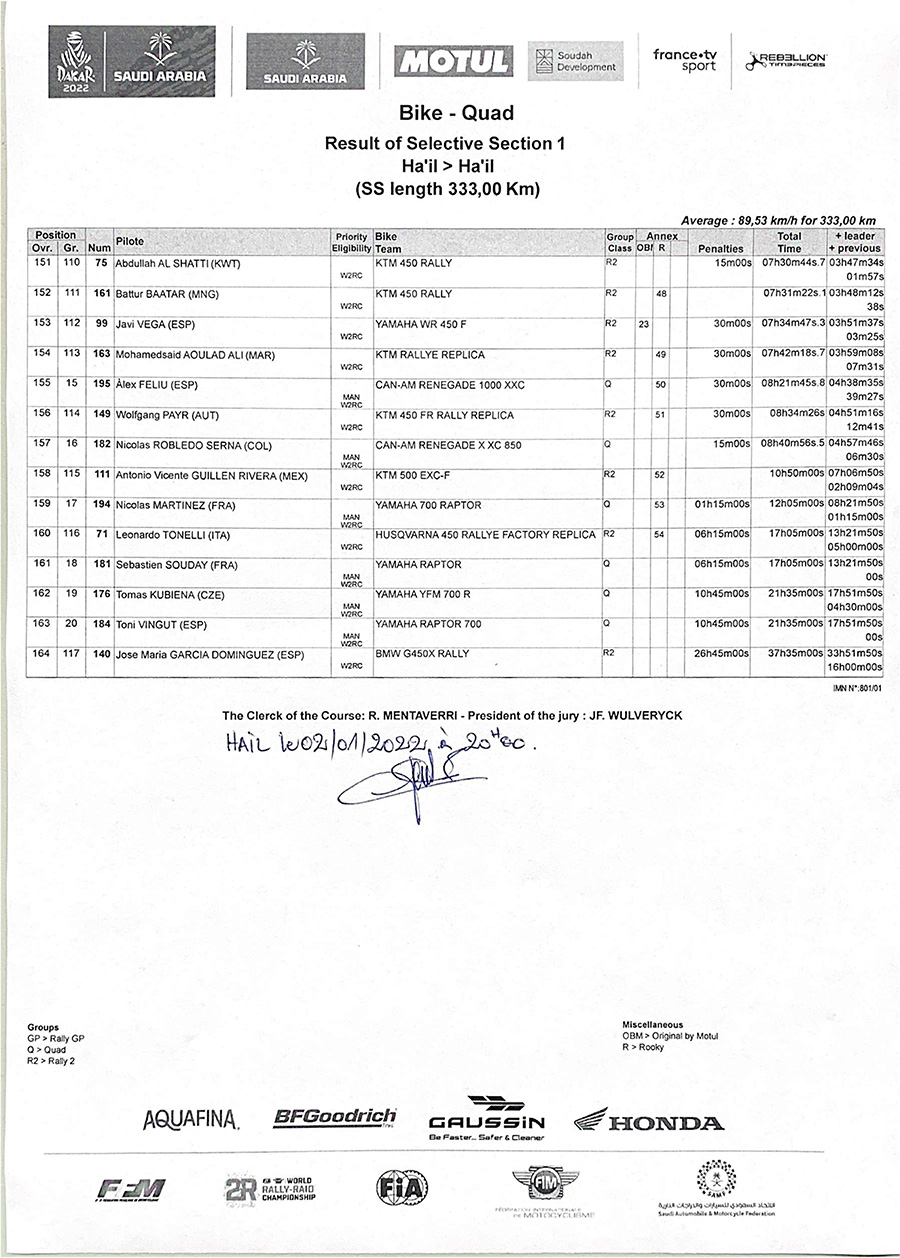 Photo Credit: RallyZone + MCH Photo CZ