2022 Dakar Rally Results: Honda riders rule stage 9 – Walkner and KTM take the lead
2022 Dakar Rally results from stage nine where Jose Cornejo leads a Honda mobbing of the daily classification and Matthias Walkner puts KTM on top of the overall classification.
Dakar Stage 9 in a nutshell:
A loop out and back to Wadi Ad-Dawasir totalling 491 kilometres with 287 kilometres of timed special, today saw competitors run through the Arabian Peninsula's Empty Quarter. Mixing a bit of everything, the stage was an easier one which made it not a bad day to be early on the stage.
Despite the shorter riding time ('just' 2:29.30 for the winner Jose Cornejo) Honda still benefitted from later start times again and went on to mob the results with all four inside the top eight on stage.
The big story of the day was Matthias Walkner pulling the pin and taking the rally lead. The Austrian put KTM on top of the general classification, not just for the first time this Dakar but the first time since Skyler Howes was on top (on a privateer BAS KTM) on stage three of the 2021 race.
Walkner started third today behind Pablo Quintanilla and Sam Sunderland. It wasn't a good start position but the lead riders overall limited damage thanks to the shorter stage.
Finishing fourth, 1.47 behind Cornejo, limited the damage overall and means he leap-frogs Sam Sunderland and now leads by 2.12.
Starting in 14th, Cornejo won his second stage of Dakar '22 having quickly jumped to the top of the timing screens from the first check. He was joined on the day podium by Kevin Benavides and Ricky Brabec third, followed by Walkner and Joan Barreda fifth who completed the very red coloured daily results.
Yesterday's winner Sam Sunderland was 14th today and despite many riders commenting the stage was relatively easy, especially in terms of navigation, he lost eight minutes over his rivals.
The game of cat and mouse saw Sam lead on the ground until shortly after the fuel stop when Pablo Quintanilla, then Matthias Walkner and Ricky Brabec caught him.
The top four (Walkner, Sunderland, Van Beveren and Quintanilla) are still clear overall and continue to trade minutes between each other without letting those behind catch much ground.
A couple of riders got penalties added today including Lorenzo Santolino who needed a new Sherco engine which incurs 15 minutes. That puts the Spaniard out of the podium running.
Heading for runner-up in the Junior and Rally 2 categories, Brad Cox got bitten by the desert today, or rather his bike did. He holed his front fuel tank and had to remove it to refill the rears and then ride steady to the finish. That drops Brad from 18th to 26th overall, though he is still P2 in the Juniors.
* results will update
2022 Dakar Rally Stage 9 results: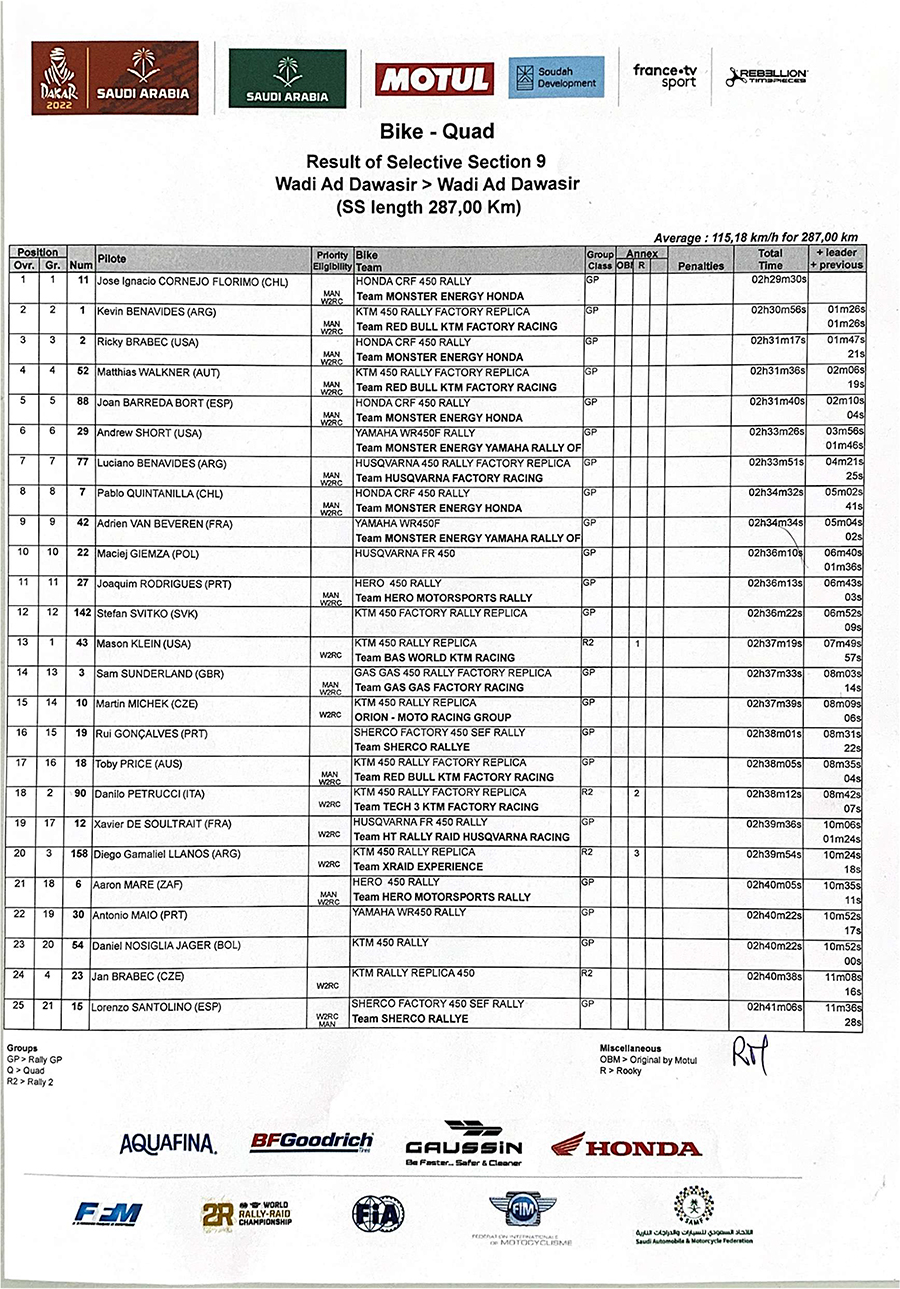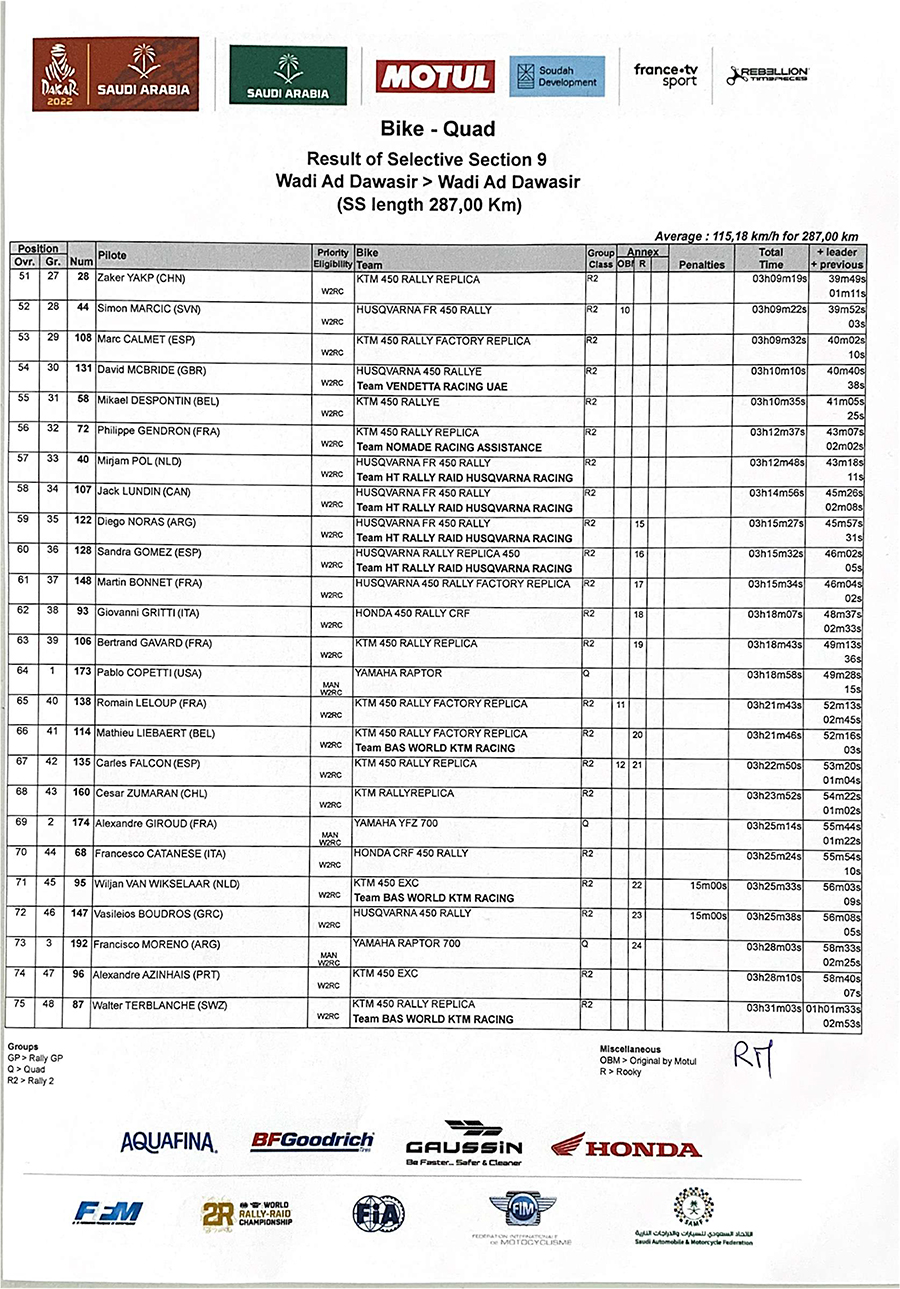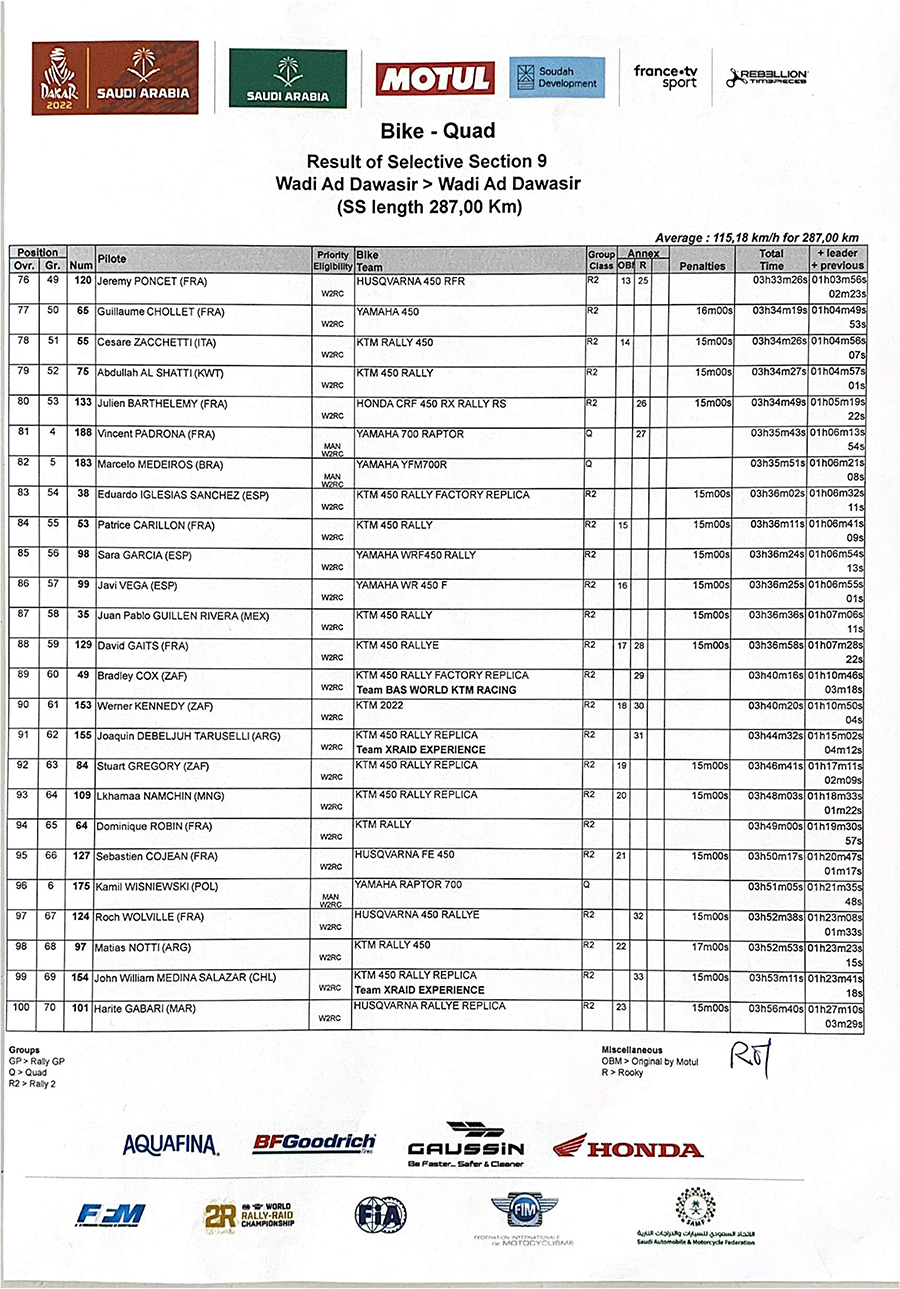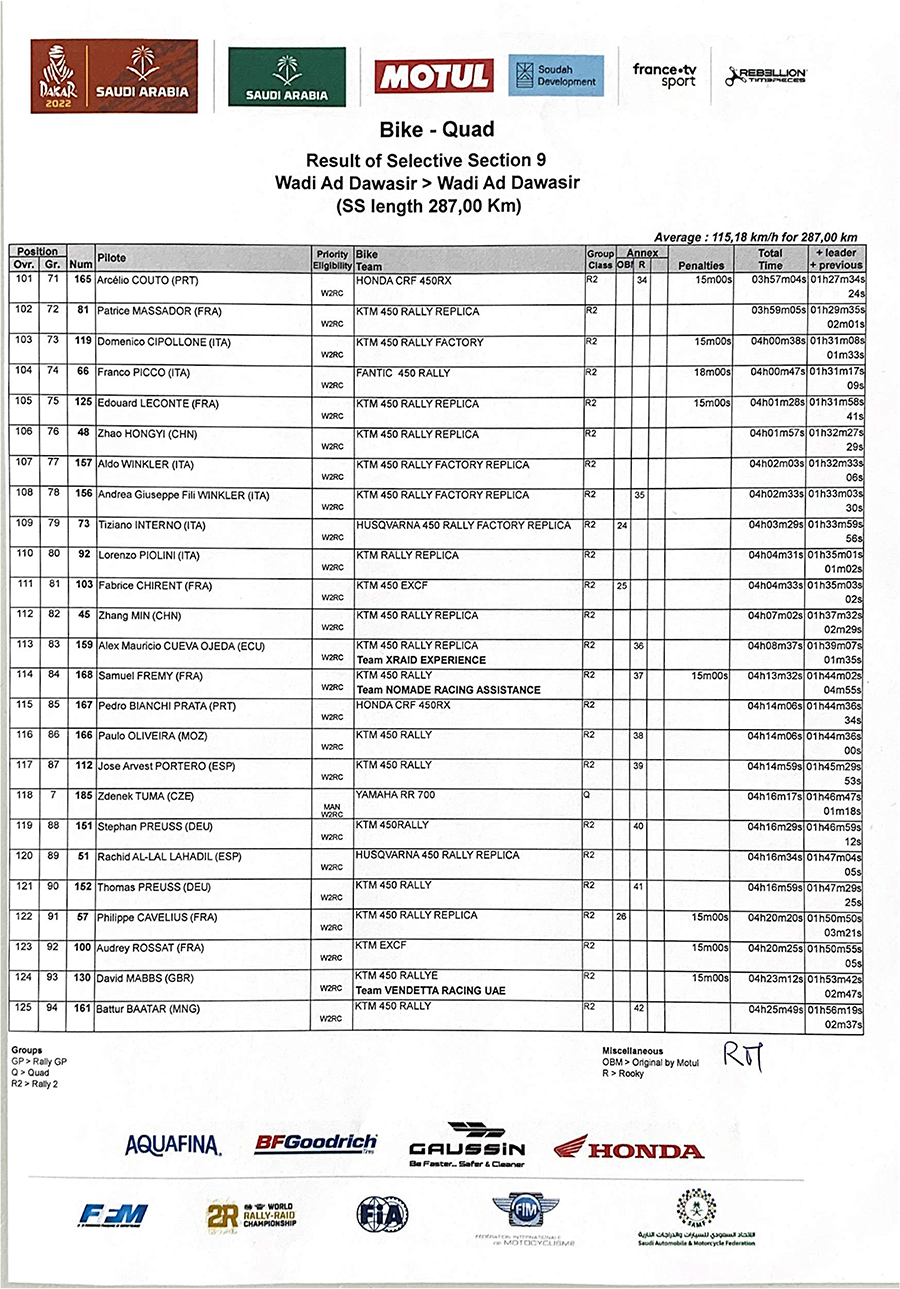 Provisional overall classification after stage 9 (top 30):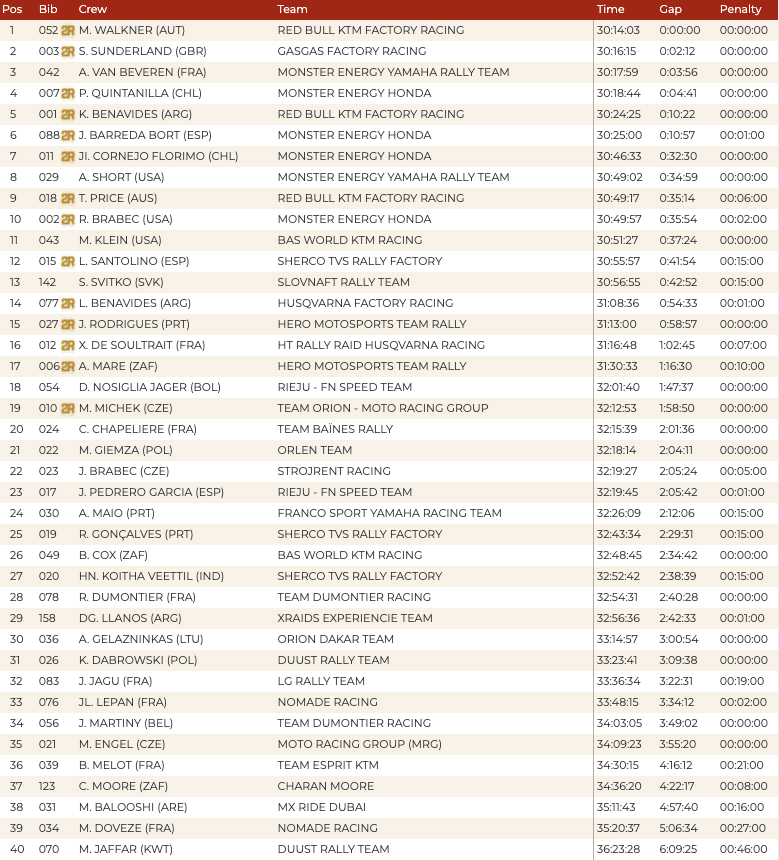 Photo Credit: MCH Photo CZ + RallyZone