Andalucia Rally: Van Beveren wins for Honda – Sunderland crowned 2022 World Champion
Results from the 2022 Andalucia Rally where Adrien Van Beveren takes his first victory onboard the Monster Energy Honda, helping HRC clinch the manufacturers title as the FIM Cross Country Rallies World Championship crowns Sam Sunderland.
The final stage of the Andalucia Rally was a short one, just 100 kilometres raced against the clock and in mixed conditions: fast at times but technical enough in others for riders like Kevin Benavides to say it was "like enduro".
In the end, after leading out the final day following a stage win the previous day, the KTM rider couldn't do enough about Adrien Van Beveren's scratch lead and had to settle for second behind the Honda man who claims his first win in red colours.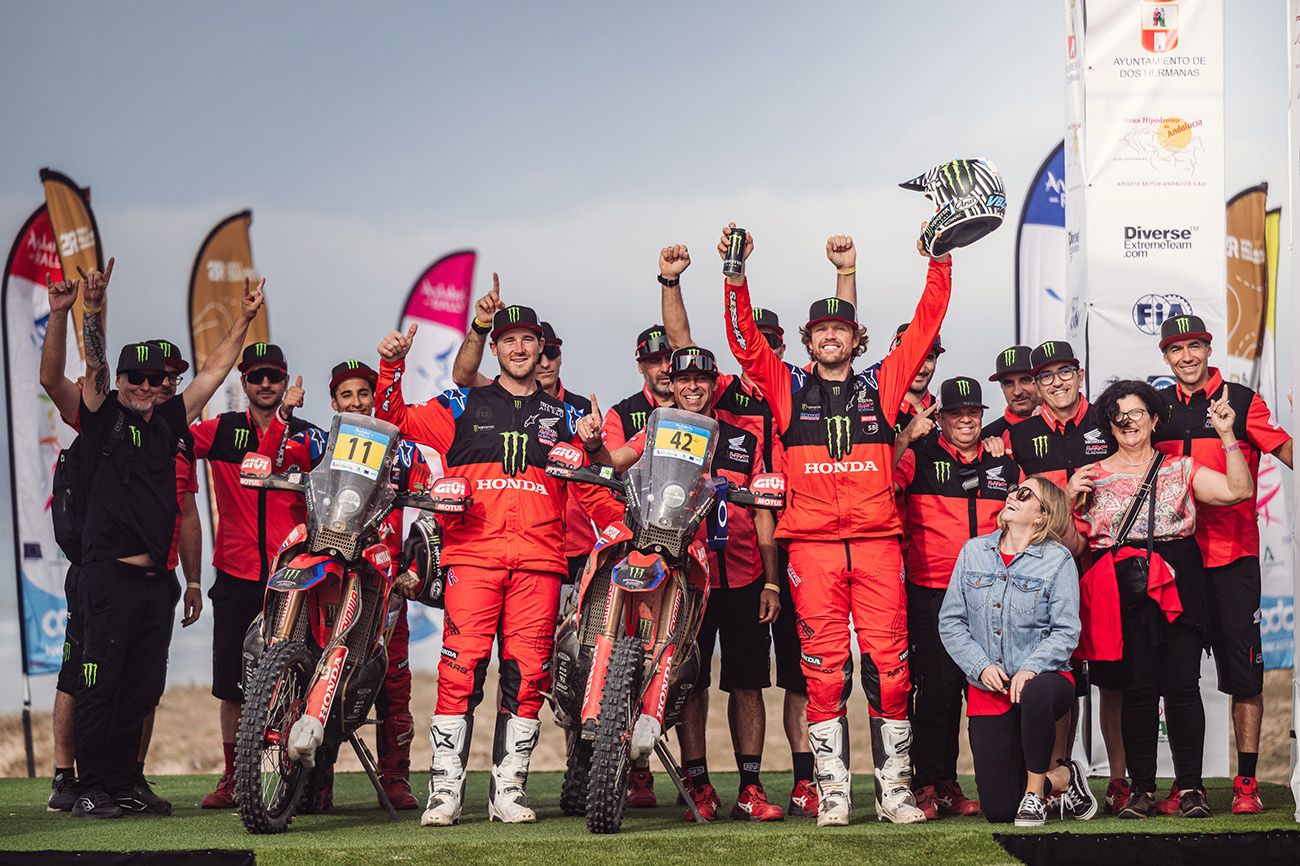 Another consistent performance from both Benavides brothers see Luciano join Kevin on the podium at this last round of the season in Spain.
Frenchman Van Beveren, who changed manufacturers for a HRC ride following Yamaha's withdrawal from rally after the '22 Dakar, has helped Honda claim the coveted manufacturers trophy for the FIM World Rally-Raid Championship season along with Ricky Brabec, Jose Cornejo and Pablo Quintanilla (who wasn't at this event due to injury).
"This is not Dakar," says Van Beveren, "but for me it was very important to win here in Andalucia. I knew Kevin Benavides would push a lot, so I had to go as fast as I could. I must say this victory goes also to my family that is here today with me. They are always on my back supporting me…This is a very emotional day.
"I am so happy to deliver this first victory to Honda since they welcomed me like family. Now I am looking forward to the next Dakar."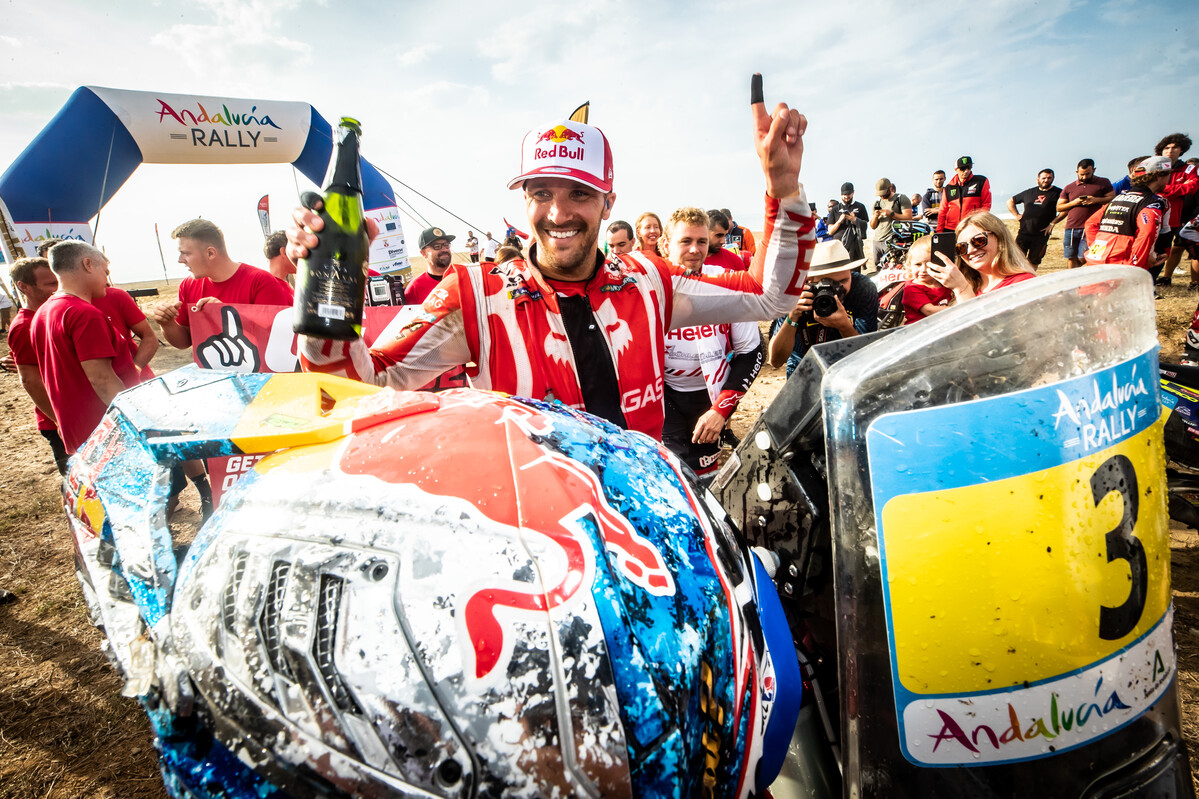 Second world crown for Sunderland and a first for GASGAS
A couple of mistakes on the penultimate stage, including a time penalty, ruled out any chance for Sam Sunderland to end the W2RC season with a podium result. But the British rider only needed to complete the final stage to be crowned 2022 FIM World Rally-Raid Champion and he delivered.
"It's been a crazy year with the Dakar win and then winning in Abu Dhabi," explains Sunderland, who headed into the penultimate round in Morocco with a wrist injury. "With the championship on the line, I had no choice but to push through it and my result there really made things easier for the final round.
"I had a couple of close calls yesterday and after that, and knowing that getting on the overall podium would be almost impossible, I kept things super steady. I'm really grateful to have the GASGAS Factory Racing team behind me, it's been an amazing year, and I know we're all looking forward to celebrating this one!"
Sunderland finished the W2RC with 85 points, 26 more than Ricky Brabec and 27 more than Adrien Van Beveren.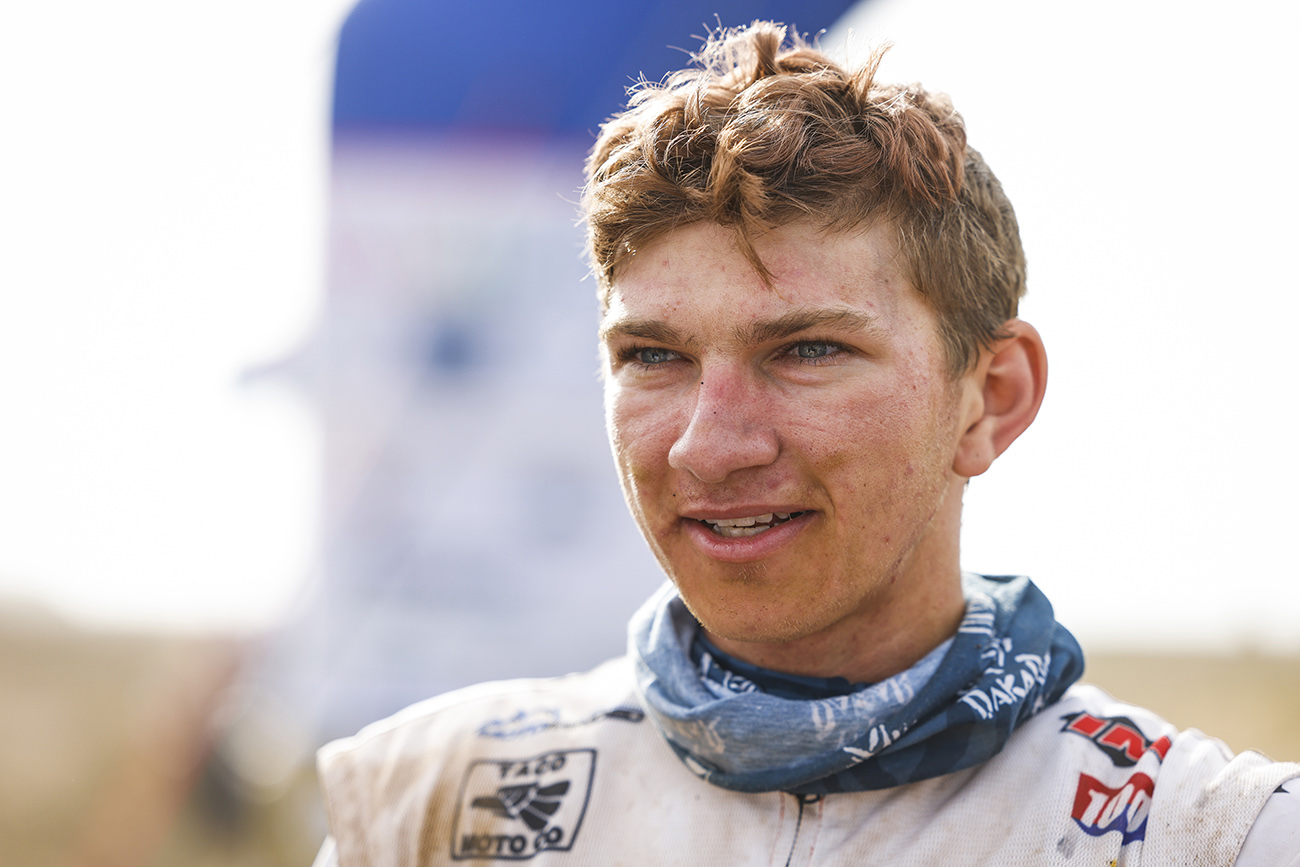 In Rally 2 class Mason Klein took the BAS World KTM to the most dominant championship win off the categories. The American took the win at the Andalucía Rally despite already being mathematically assured of the W2RC title.
Rivals Romain Dumontier (Team Dumontier Racing) and Bradley Cox (BAS World KTM Racing Team) battled for the podium with the Frenchman emerging as the best of the rest.
Amine Echiguer (Team Maroc ART) conquered the FIM Rally 3 class, the category open to enduro bikes with larger tanks and navigation instruments. The Moroccan is from the part of the African continent where the legend of the Dakar was forged and his win on home soil at the Rallye du Maroc with four stage wins out of five cemented the result.
Echiguer had to settle for second in Andalucia though behind former enduro champion (there's a pattern here folks…) Jeremy Miroir who took a dominant debut win.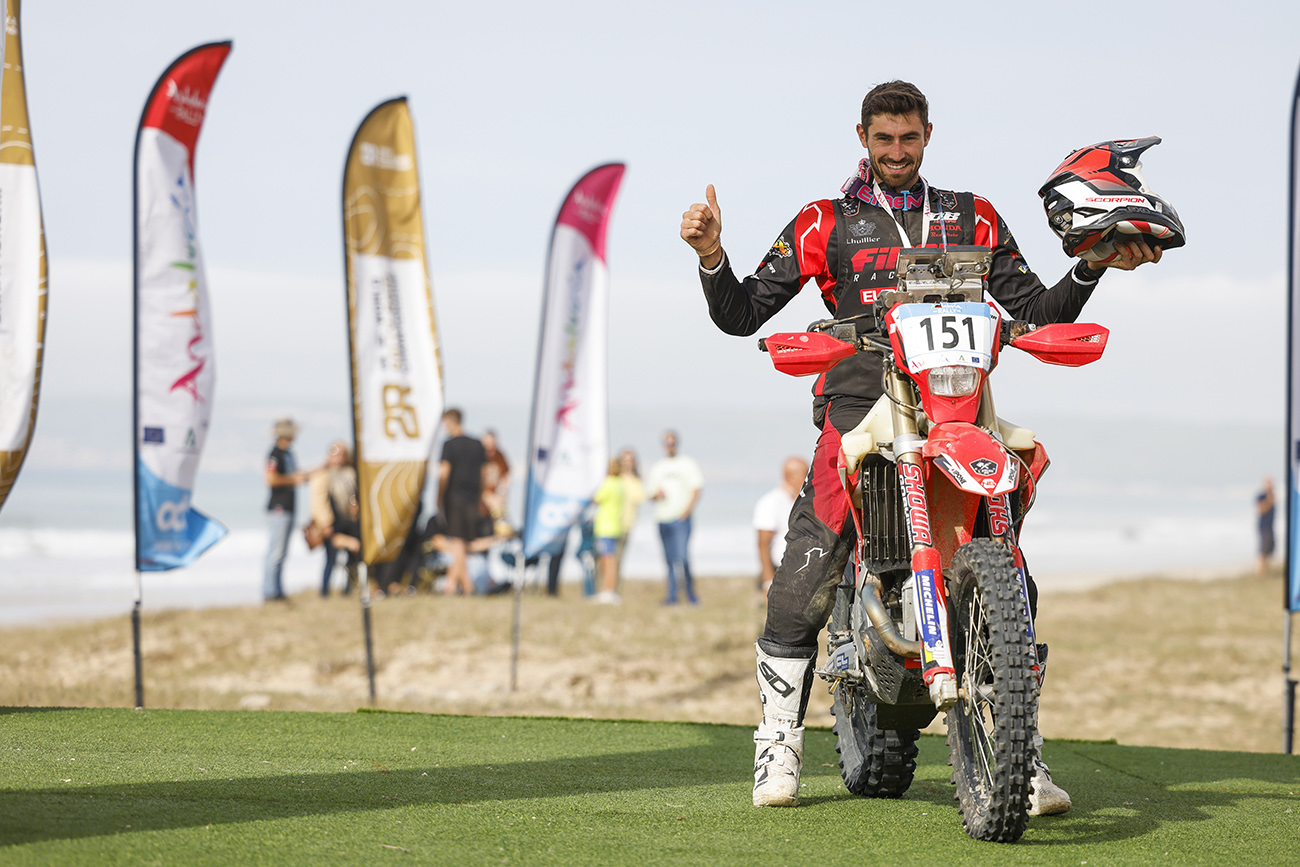 2022 Andalucia overall results Rally GP:

Rally 2 class:

Rally 3 class:

2023 FIM W2RC season announced
The Andalucia Rally wraps up the 2022 World Rally-Raid Championship but there's already news about next year's five round championship which will feature two new events in South America.
The first round will again be the biggest event of all, the Dakar Rally in Saudi Arabia from December 31 to January 15. That'll be followed by the Abu Dhabi Desert Challenge (Feb 25 – March 2) followed by two new races in South America – Sonora Rally in Mexico from April 22-28 and Desafio Ruta 40 in Argentina from August 26 to September 1. The last stop of a more spread out season will be at Rallye du Maroc between October 12-18.
Photo Credit: Rally Zone + MCH Photo + Julien Delfosse + Charlie Lopez + F. Marmolejo