First look: new GASGAS Cross-Country 2021 models
First look at the 2021 GASGAS "EX" Cross-Country motorcycle range which includes four new models ready to stand alongside the Off-Road "EC" range.
They've been a long time coming but finally the details behind the new generation of Austrian built GASGAS off-road models have landed. In terms of off-road, the range splits models into Cross-Country and Enduro as well as motocross and trials.
As expected, the new off-road line-up is based on the Austrian manufacturer's highly developed platform as seen under KTM and Husqvarna motorcycles but, as we learned today during the official online presentation and press information, there's a mixture of KTM and Husqvarna in here which will mark the new red models out.
Four model "EX" Cross-Country range
Traditionally we know that KTM's model range includes a little bit of something for everyone with a two and four-stroke line-up big enough to fill a container. The new GASGAS range, perhaps partly due to the current global climate or just because the Austrian manufacturer is honing-in on what matters, has narrowed down that broad range of bikes to just four of each off-road model.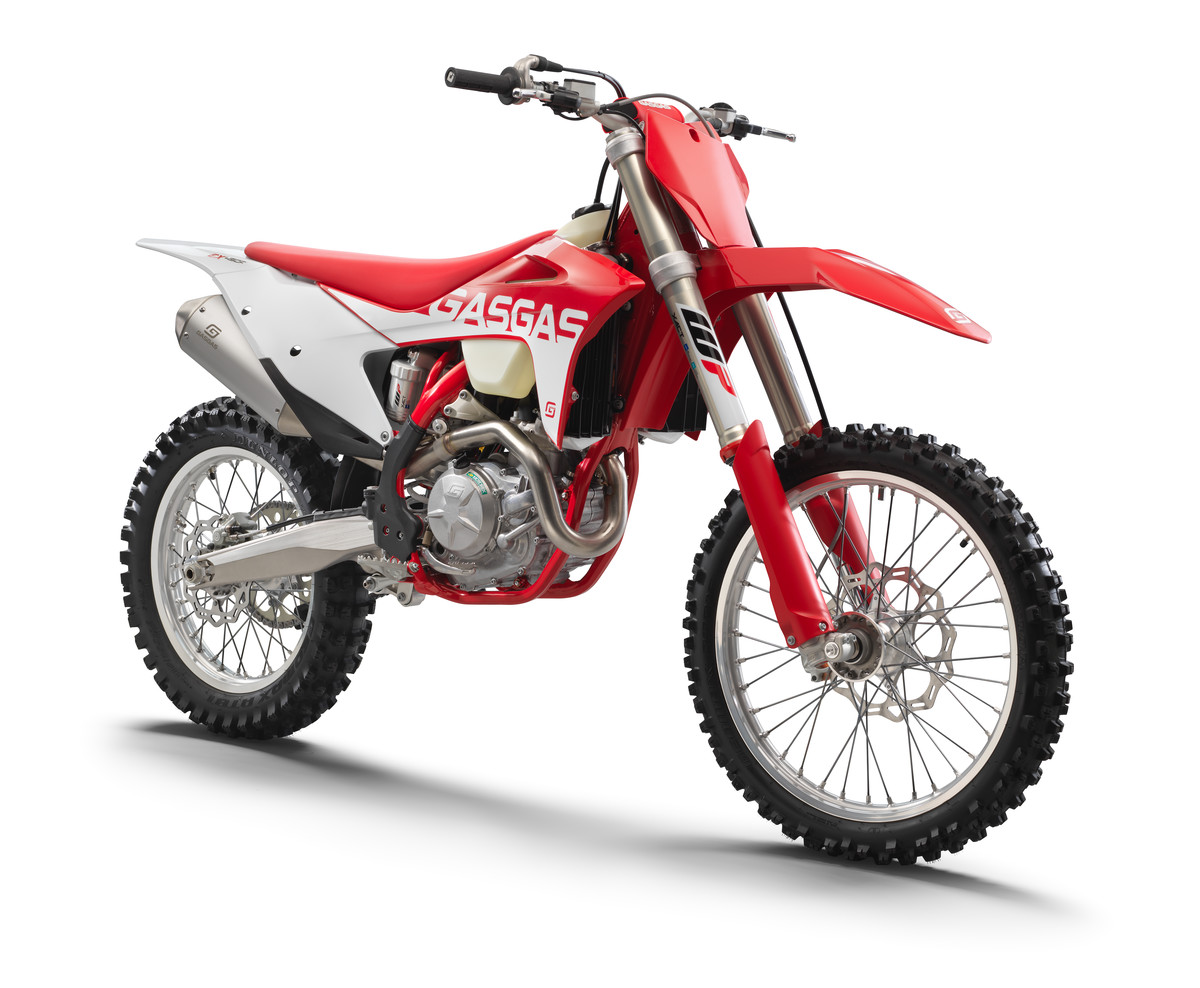 In the red corner of the showroom you will not find a 125, 150 or 500cc model. Instead the new GASGAS range is eight models wide with "EX" (Cross-Country) and EC (Enduro): EX 250 F, EX 350 F and EX 450 F four-strokes and EX 300 two-stroke. The "EC" enduro range includes 250 and 300 two-strokes with the fuel-injected TPI engines, plus the EC 250 F and EC 350 F four-strokes.
More on those here First look: 2021 GASGAS Enduro models revealed
To put it simply it shows the KTM Group have moved away from a broad range of bikes and focused on the ones which they know are most popular with customers – the biggest selling bikes being the 300 two-stroke and 350 four-stroke.
Looking at the details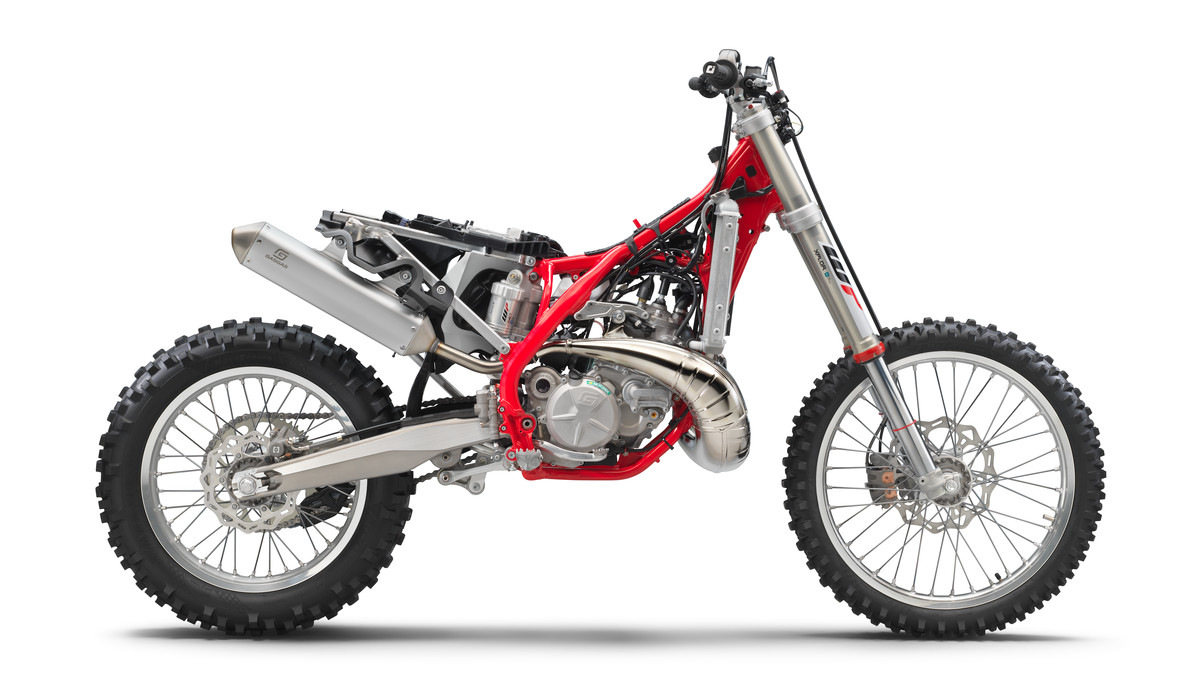 The common ground across the different brands is the engine and chassis 'platform' and it is safe to say there is nothing new here, just very highly developed and well-proven components.
The new red powder-coated frames are the laser cut Chromoly tailored for the different two and four-stroke models with the aluminium, not composite subframe. The latest generation Husqvarna models (MY2020) have improved handling with the linkage system and it is good to see it here on the red bikes.
The hollow cast aluminium swingarm is familiar as is the 22mm offset, forged triple clamps with three-way handlebar adjusters. Neken handlebars, grips and throttle assembly are equally familiar parts on the Austrian-built machines.
Where the Cross-Country and Enduro models stand differently is in their WP suspension. The EX bikes run 48mm XACT air (AER) forks run with clicker dials fitted as standard for quick adjustment. The XACT shock absorber is also adjustable for rebound plus high and low-speed compression and has 300mm of travel.
Brembo brakes
Another change between Cross-Country and Enduro line-ups is the hydraulic brakes and clutch systems – the EX models run Brembo where Braktec supply the EC machines. The front brake has an 11mm piston inside the master cylinder and twin 25mm pistons in the caliper biting a 260mm waved front disc. The rear brake has a 12.7mm master cylinder piston and a single 25mm piston caliper on a 220mm disc. The KTM-developed Damped Diaphragm Steel (DDS) clutch uses the Brembo hydraulic system.
Wheels and tyres
The new GG models will arrive with CNC-machined hubs, silver alloy wheels with aluminium spoke nipples (spoke material is not revealed as yet) from an undisclosed wheel manufacturer. The already well-formed parts catalogue includes wheel upgrades.
Fresh bodywork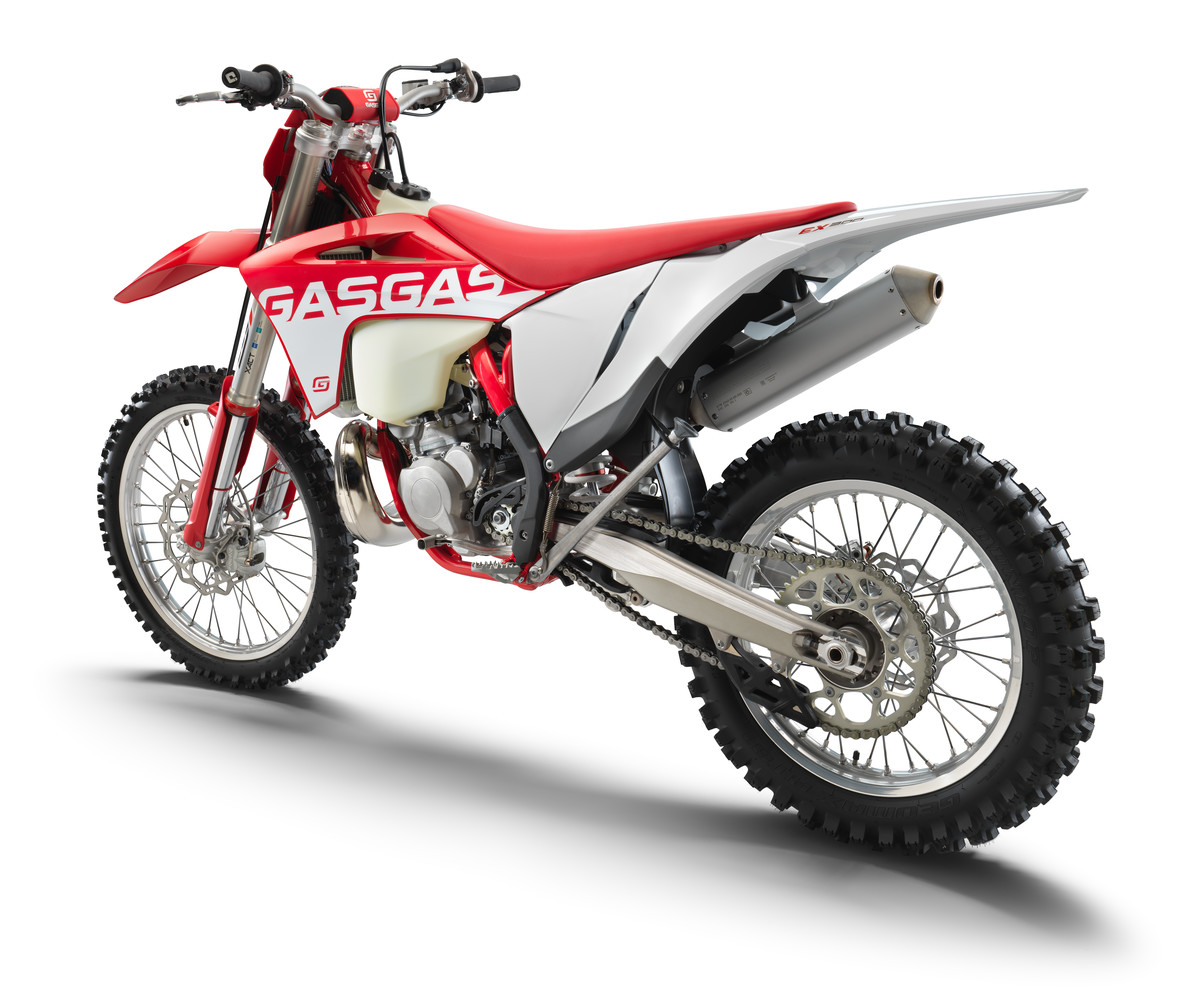 The new bodywork was already revealed earlier during 2020 when race bikes were launched in MXGP and more recently when Taddy Blazusiak's bike images were published. The simple side panels across the tank and radiators meet big, white side number boards and a white rear fender. The enduro and off-road models are distinguished from the motocross GASGAS bikes by those white panels (MX bikes are all red).
There's a simplicity about it which we think hints at GG models of old, particularly with the front fender shape, but still brings a fresh look to the new bikes.
Tool-less air filter access
The GASGAS bikes maintain the latest generation tool-less air filter access through the side panel. It's a simple system we have got used to which makes filter changes quick and easy.
The transparent fuel tanks will hold 8.5 litres (1.8 gals or 2.25 US gals) as standard and feature the relatively quick access fuel cap, "specific routing" of the fuel line and a fuel level sensor.
Common engines
Besides the already developed and updated power plants (for MY20 KTM and Husqvarna models), each bike features a six-speed Pankl transmission, Keihin electronic management systems (EMS) tailoring power to each gear and the fuel-injected or Transfer Port Injection (TPI), counter-balanced two-stroke engine featured in the EX 300 model.
The two-stroke and four-stroke Cross Country engines use 39mm and 44mm Keihin throttle bodies while the EX 300 uses a 39mm throttle body.
We need your support
If you've enjoyed this article, if you've found it informative, interesting, entertaining even, please support us.
We want to continue doing what we do, to the best of our ability, serving the enduro and off-road community.
Please consider a donation, every little helps…
Thank you.
The electric start system on all models is fired up by a lithium Ion battery. The models will not arrive with a fan as standard so expect that to be an option from the new GASGAS parts range. Exhaust systems meanwhile look very familiar from the KTM models of 2020 and on the 4T models has the two-part, hydro-formed header pipe.
Technical accessories
The 2021 GASGAS range will naturally arrive with a whole heap of upgrade parts available. That includes full Akrapovic exhaust systems, the FMF 'Megabomb' header, slip-on Akrapovic muffler, off-set adjustable triple clamps (just like Taddy Blazusiak's), Hinson outer clutch cover, handguards, D.I.D. stronger wheel sets, preload adjusters and more including the clothing and apparel range.
Technical specifications: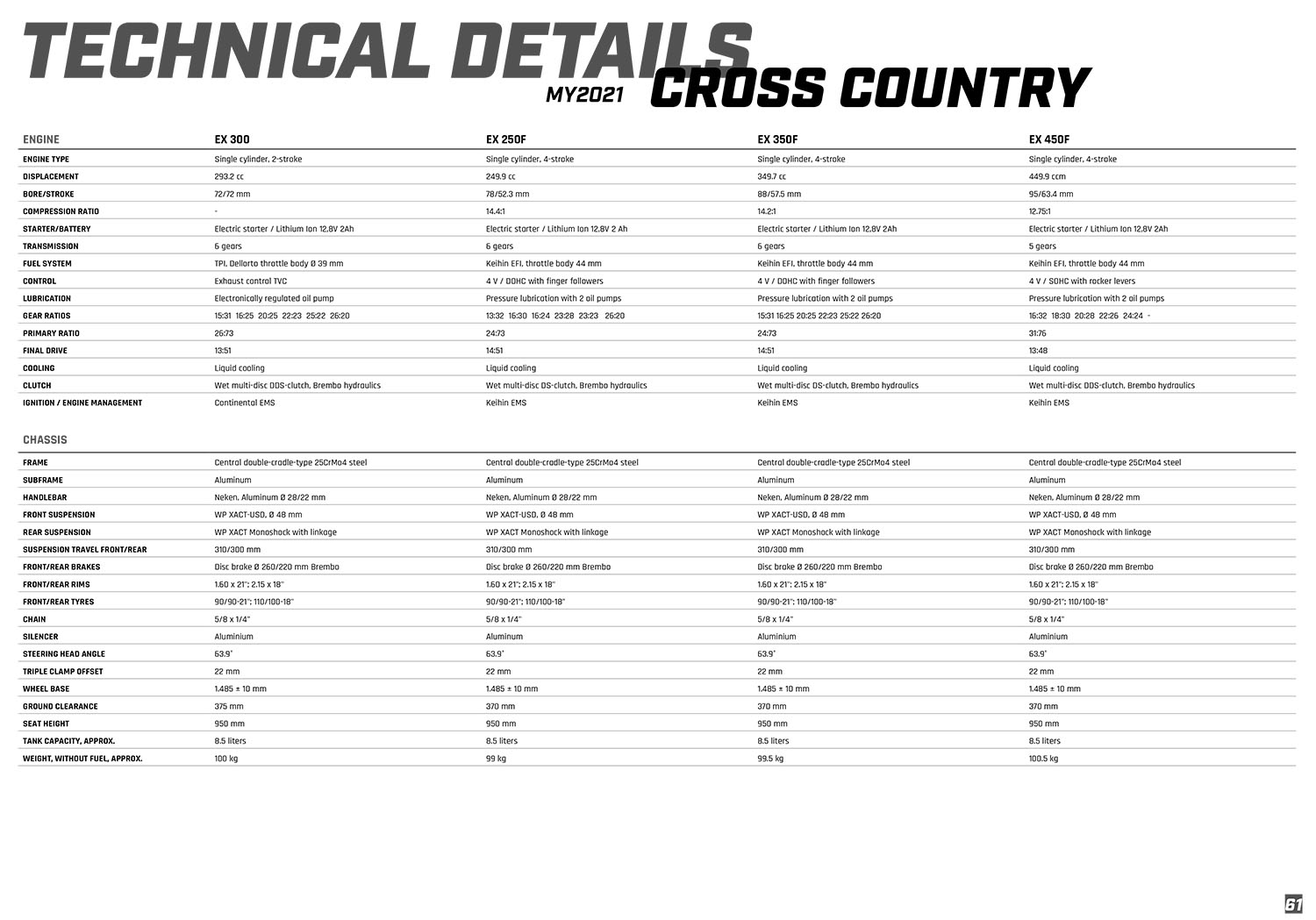 At the time of writing the pricing details have not been set for the 2021 GASGAS range – more on that when we get it.
More information: GASGAS.com