5 minutes: Lorenzo Santolino ­– "Sherco has found its place in the rally scene"
Sherco Rally Team rider and former Enduro Junior World Champion Lorenzo Santolino talks exclusively to Enduro21 about the rally, injuries, lockdown and the French manufacturer's Dakar goals.
Luck has not been on Lorenzo Santolino´s side lately. Since switching from enduro to rally, the former Spanish ISDE Trophy Team member and 2010 Enduro Junior World Champion has not yet finished the Dakar Rally. In 2019 he had a big get-off after hitting a hidden stone in the unforgiving South American fesh-fesh and, in 2020, he broke his radius after another crash in Saudi Arabia.
Undeterred, Santolino is aiming towards the 2021 Dakar with much to prove both for himself and for the Sherco TVS Rally Factory Team. We caught with Lorenzo to talk about injuries and Sherco's ambitions at the world's biggest off-road race.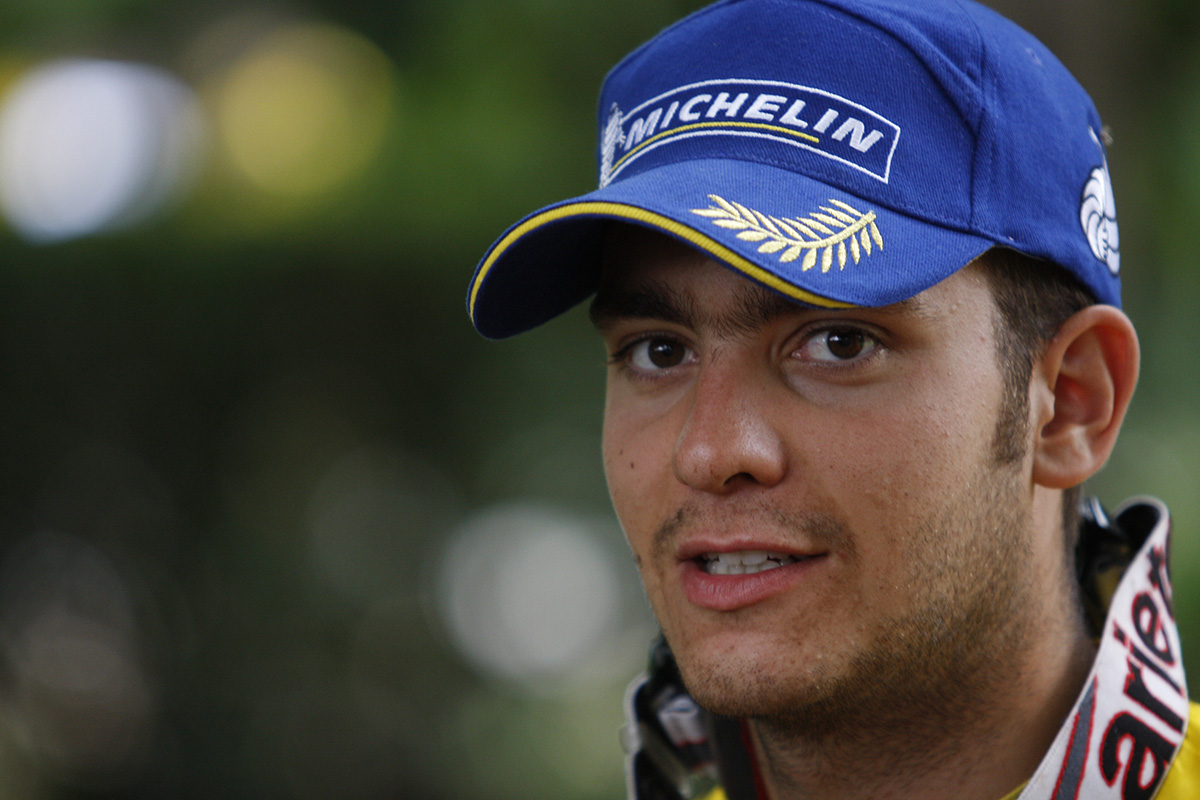 Hi Lorenzo, how are things? You came back from Dakar 2020 with an injury and a second DNF, what happened?
Lorenzo Santolino: Yeah, it was tough. A dune section in stage nine had a drop and a big hole in the landing, I hit it just in the middle. I had a bad compression and I broke the head of my radius and luxated my elbow. I had to stop because the elbow was locked, it wasn´t moving, and even if I wasn't feeling much pain I couldn't continue.
From there on the evacuation was really fast, I got taken to the bivouac, got the elbow relocated and they told me I would need surgery as the head of the radius was broken. The next day I was in a Madrid hospital already where they told me even if it was only an arm injury, rehabilitation was going to be tough.
There were three different options for surgery and we opted for the one that had a slower recovery but the best chances of not losing any mobility or strength. After three hours all the bone fragments were joined together.
How was the recovery?
They told me it was going to be six months and that's what I did. I have a good feeling and mobility now. I chose the option that was better for my arm because with the other two I could lose mobility and strength or it could break again if I had another bad compression. In these cases you have to take the option that gives more guaranties, even if it´s the longest one.
In 2019 you also had a high-speed crash but this year it was in a section where you weren´t even pushing…what went through your head when you realized that Dakar was over?
It was strange because I was taking Dakar in a more relaxed way this year, I´m not saying that I was going flat-out the previous year, I was just riding on a more cautious rhythm and looking at the bigger goal, finishing the rally. I had some issues during the first week and I was really looking forward for the last days of the rally where we supposed to find more dunes so I could post a good result in a stage.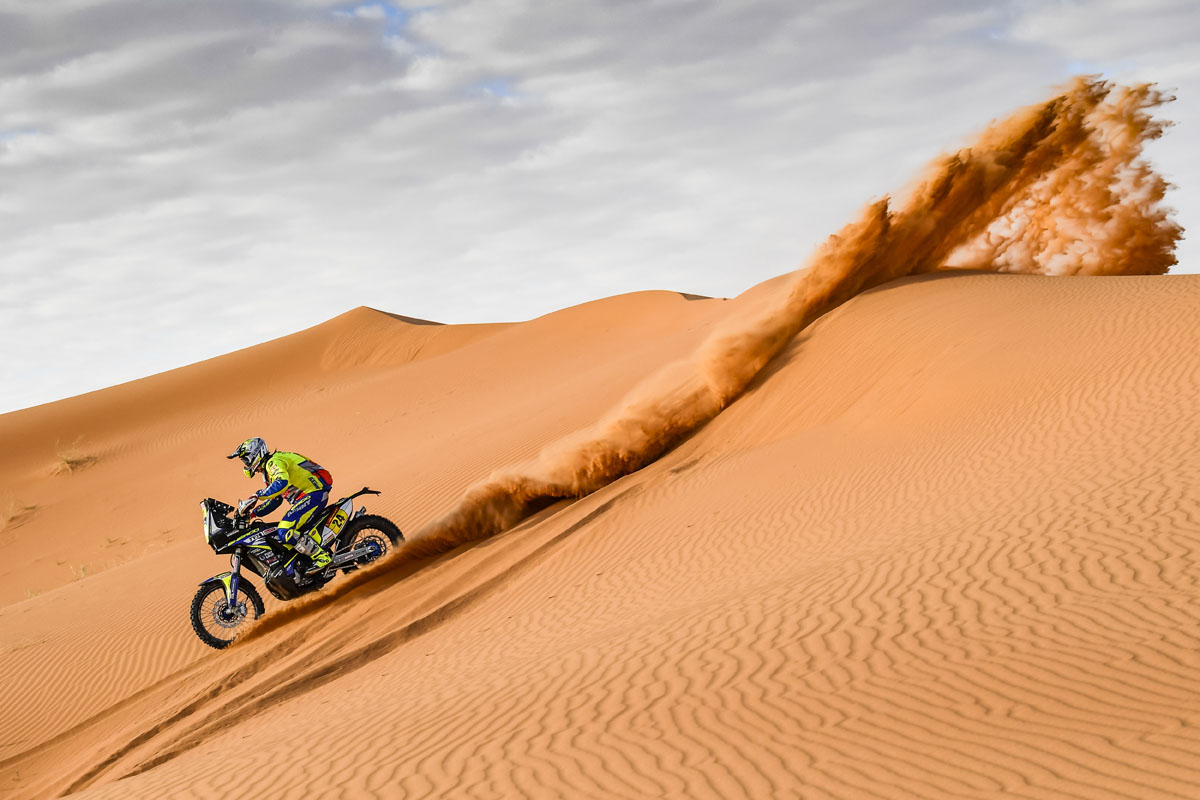 I was riding super calm that day. I don´t know if it was a concentration mistake or that I read the dune wrong. It was a strange feeling, the previous year I went down when I was trying to follow the top guys, I went down and that was all. But this year I was being more conservative, and in the end hurt myself.
I learned that Dakar can throw anything at you any time. Not just riding issues but you have to take care of your bike, the terrain…there are many variables and you have to find your rhythm. That's what I learned.
It was just a month ago that we saw you back on the bike…
I'm back to 100% now so I have been trying to regain my rhythm during the last month. I had some pain in the other arm, my hand was getting numb. I guess that I was trying to compensate the strength with the other arm. I have to say that the last two weeks have been better, I have recovered my fitness, which is the toughest part, even though I have been doing some training during the lockdown. The rhythm on the bike can only be regained by riding. I'm getting there.
Have you been training on the enduro or the rally bike?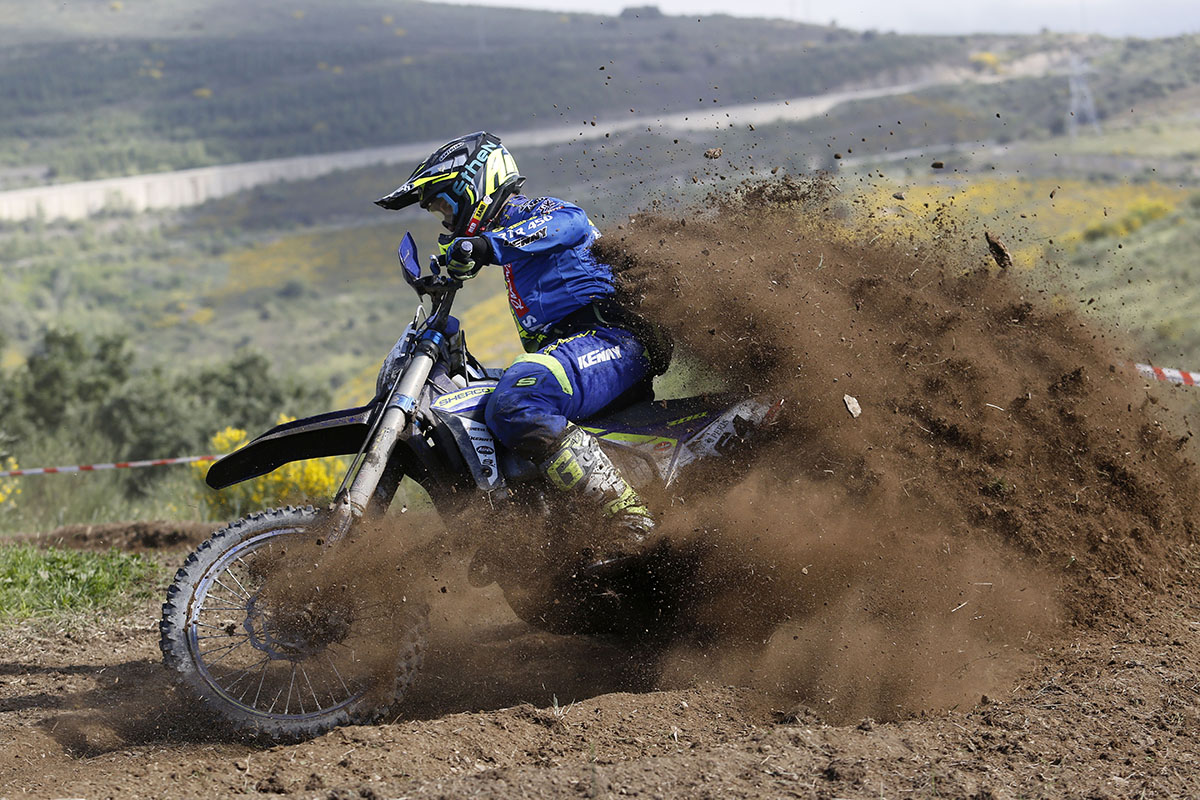 At the moment only with the enduro bike, with the 300 and 450 four-strokes. I'll have the Dakar bike at home shortly so I will start some navigation training to prepare for rally because I haven't done navigation since Dakar.
What are your plans for this weird coronavirus affected race season?
Our idea was to race Panafrica, Rallye du Maroc and Abu Dhabi before all this happened. Now I'm not sure if the race in Morocco will happen, probably it will be the only one in the world championship. We'll have to see if Abu Dhabi happens also, nothing is clear at the moment. Most likely we´ll do the Rally du Maroc but we're not even sure if we'll be able to race before Dakar.
Sherco trying to make a mark in the rally scene is like David vs Goliath if we compare your budget with Honda or KTM…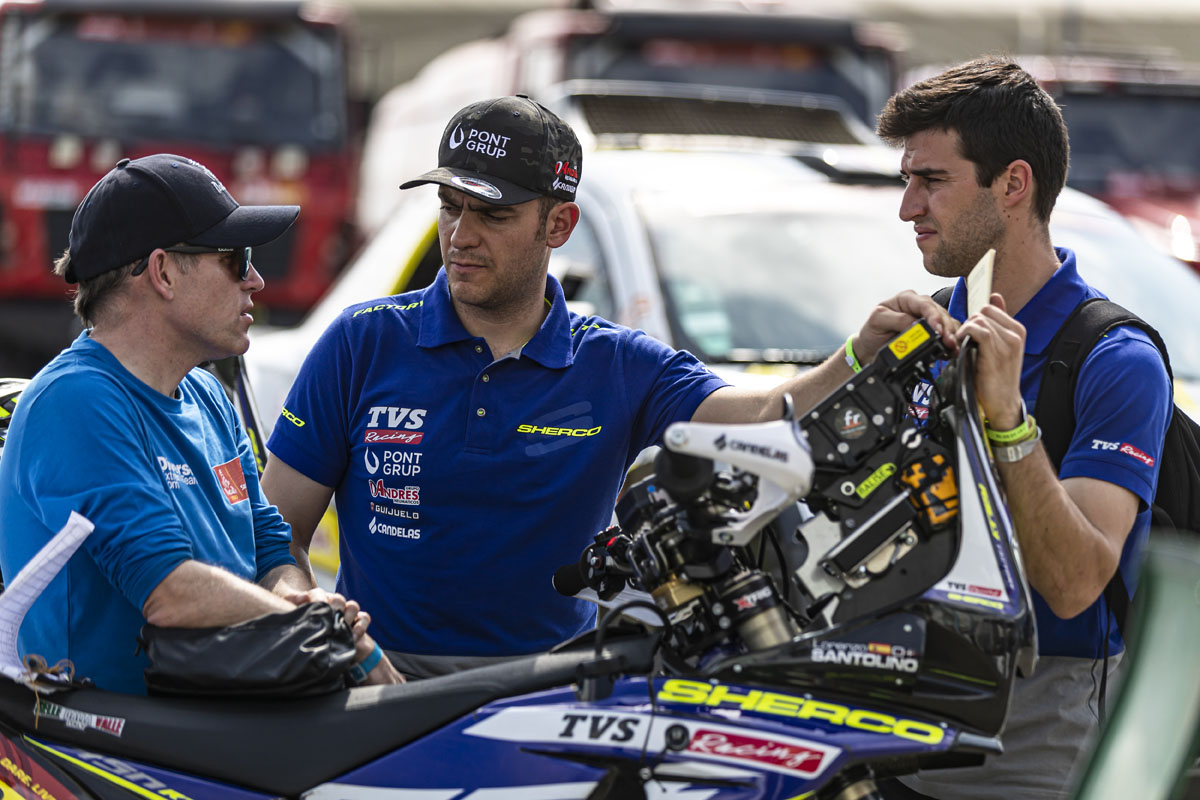 It's a small team but it has grown a lot since I first landed here when I was trying rallies in the Rally du Maroc. Now in Dakar we had four riders and four 4x4 assistance vans: one as a workshop, one for logistics and two campers. Every rider had his own mechanic, with Lolo (Laurent Legat) in charge – he was the person in charge of developing the bike before the project became an official team with Sherco. David Casteau is the team manager and we also have a physio and a guy for the logistics. This year however we might have a smaller team due to the current situation and injuries.
Sherco based the rally bike on their enduro model, how close are the two?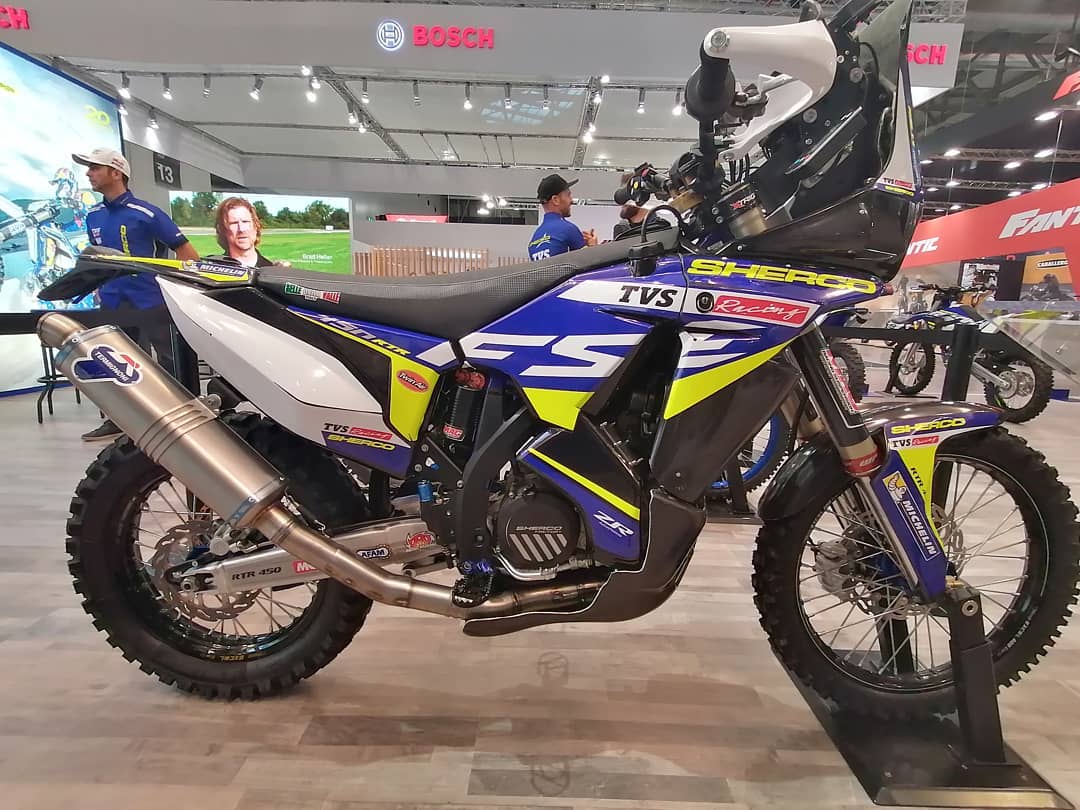 Yes, they share some parts but the current bike differs a lot from the enduro one, it has evolved a lot. We have developed a lot of parts, engine, chassis and set-up wise. Now it looks more like a rally prototype than an enduro bike.
It's hard to make the team bigger because the bike is a prototype and not built on a production line in big numbers like other brands do. It's a bike that has been developed each year, after every Dakar when we have noted weaknesses and what needs improving.
We can't compare ourselves with KTM, we have to remember that before winning Dakar 18 times they spent 10 trying – Lorenzo Santolino
We've always known that we don't have the same budget as other teams that can build an entirely new bike if they want. We have always worked hard to improve, focusing in durability and reliability, which are key in Dakar. Everything has got better since I arrived here, the all-around performance has improved also. You need a big budget for Dakar because even if you know what you have to do the costs are way bigger than for enduro.
It must be tough fighting against brands that have nearly "unlimited" resources?
Our objective may not be to win the Dakar at the moment, but Sherco has established itself in the rally scene and the bike and team have undergone a substantial improvement. Sherco really wants to do well at Dakar and now they have TVS's backup, which is really important. I believe that we can have great results, Mika (Adrien Metge) and I have been finishing inside the top 10 and even top 5 in some stages during the last two years. We've also done more testing and training as a team and have worked towards improving the planning and the bike each year.
Anyway, we can't compare ourselves with KTM, we have to remember that before winning Dakar 18 times they spent 10 trying and we have only been here for five years. In my opinion we're doing a great job taking into account the budget and the possibilities we have. If we compare it with MotoGP or F1 I think that Sherco's investment obtains good results.
Who's in charge of the development of the bike?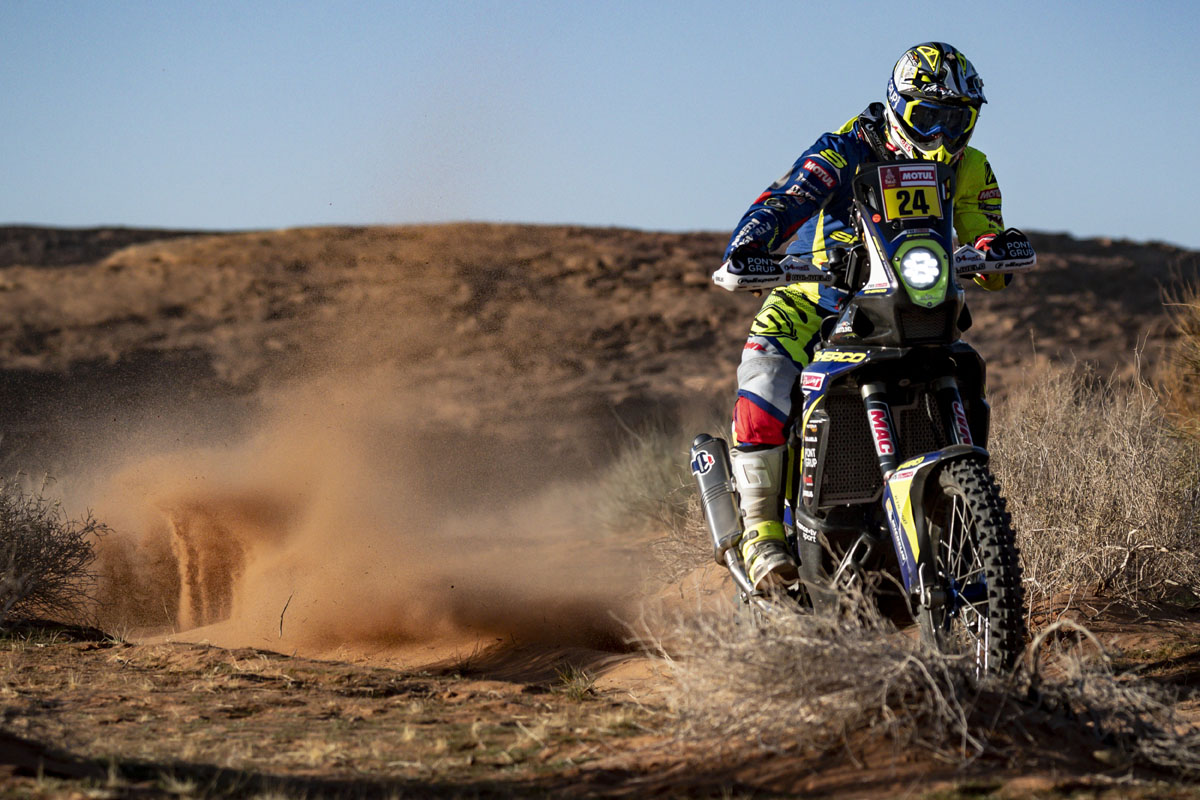 Lolo (Laurent Legat), he was the one who started the project, first as Team Crocodile and then as the factory team. He has been in charge of the development of the bike with the riders. We have been in charge of testing the bike and getting the feedback to know how the bike feels and what needs improving. It's teamwork really but Lolo is the boss.
Where is your focus right now?
We have some plans for this year but Covid-19 has frozen everything and we haven't been able to test. Bike wise, I think we are okay in reliability but for me personally, I would like to improve the suspension a bit to find more stability and balance when riding at high speeds.
Talking about suspension, where did the idea come from for SBS (Santolino's Brother Suspension) with your brother Victor?
Well, my brother has always been involved in the races with me, my family and he ended up being my mechanic when I was racing overseas. He has always been passionate about building race bikes and wanted to do something in the bike industry. We saw possibilities in the suspension tuning market.
He had done loads of it in the past so we worked together at the beginning because 90% of our clients are amateurs that don't want the same thing as a racer. He works on improving stock suspension by building new internals to offer more comfort and security.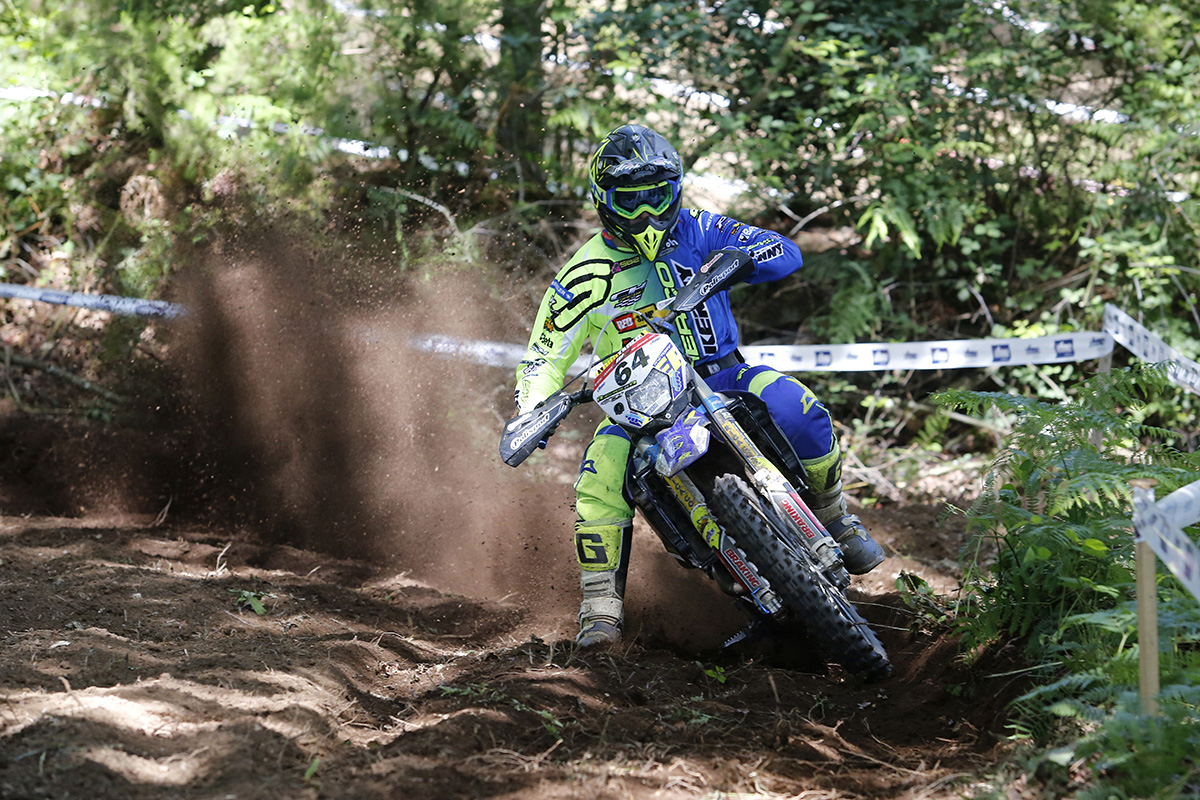 I helped him at the beginning testing some things but now he manages all and he just asks for my opinion sometimes. He's really happy with it which is really good because nowadays it's not easy to find a job that you like.
Last question, will we see you back in an enduro race? We miss seeing you in the races and around the paddock…
I wanted to race in Infiesto this past weekend (Spanish Enduro Championship) because it's a race that I really enjoy and that part of the country is really nice, but it got cancelled due to Covid-19. I would like to do one but now I think it's impossible, I have to focus on the rally bike. I would have liked to race the first two rounds of the championship in previous years but I have been injured so I hope I can do them next year.
We need your support
If you've enjoyed this article, if you've found it informative, interesting, entertaining even, please support us.
We want to continue doing what we do, to the best of our ability, serving the enduro and off-road community.
Please consider a donation, every little helps…
Thank you.
Photo Credit: Enduro21/Nicki Martinez + Rally Zone