EnduroGP promotion too expensive – ABC Comms speak out
When the news story broke that the FIM will take charge of the EnduroGP World Championship from 2021, taking the job away from long-standing series promotors ABC Communications, Enduro21 had a few questions. Not least, why?
The story emerging via Italian press rather than official communications from the FIM or ABC Communications was highly unusual. But the facts were laid bare, a shake-up to the organisation of the Enduro World Championship from 2021 is a reality.
To get a better understanding of the situation Enduro21 spoke to ABC's Director Bastien Blanchard who explains the story isn't quite as it appears but yes, a new era is upon us.
Hi Bastien, the news comes as a surprise to us, is it true?
Bastien Blanchard: It is true, but it does not come as a surprise to us because we were the ones to say to the FIM that we will not continue. We were planning on going further, for the next 10 years as promotor. But we lost the title sponsor, Maxxis, and when I saw how it was going financially it was going to be really difficult, so we decided to not continue with the 10 year contract.
We don't have the budget that's it. If you don't have the budget and the strength financially to do a good job then it is better to stop. We could have done it differently on a lower budget, but it is better to do a good job or stop and not go to the wall.
Has the decision been coming for some time then?
I called the FIM President, Jorge Viegas, to explain and it was nice because he understood the decision. He said with all the Covid-19 stuff going on he would get back to us and after two or three weeks he called and asked if we want to be the promotor for just 2021 and then we'll see for 2022 – do a one year contract, then something different from 2022. But when I saw the situation how it is now, how it will be next year, I know we cannot continue.
I think the FIM were surprised with our decision because they were expecting we would do one more year. But to say the truth, financially it would be very, very difficult.
How does it make you feel?
I feel sad because ABC is part of Enduro for 15 years with my father and me. I feel sad because it is a great sport and a great discipline, which deserves more than is possible now. I will not say I feel relieved but with all the things happening with Covid-19, the financial economy around the world going down, I had to think a bit for myself for the first time. At 32-years-old if I go into the wall over this, what am I going to do after?
I have to think about ABC. If I say, 'ok, let's do it' then maybe I have to close the company in September or at the end of the season. It is common sense for me. Unless some miracle comes along it looks really difficult because it is not possible right now a sponsor will come along and give you a huge sum of money in this climate. I think what is happening now will have an effect for two or three years.
The problem then is the current financial situation?
I think it will be even more difficult in 2021 in the economy. The problem is ABC, any promotor in fact, will only have any TV rights and a few sponsors but at the same time we have a fee to work with the FIM, we have to help with the organisers usually, the teams and riders – it is growing even more difficult.
Every one of our sponsors contacted us to reduce the budgets [but also] tried to help us make the championship happen. This was normal because of the Covid-19 situation for everyone financially.
It was unusual for the story to emerge via the press in Italy, how did you feel about that?
It is strange. I knew it would happen one day but I thought we would have time to be prepared and it would happen when we were all ready. But then the news happened in Motosprint in an interview between Dario [Agrati] and the Italian Marketing Director of the FIM. It is very unusual, I don't understand this way of doing it.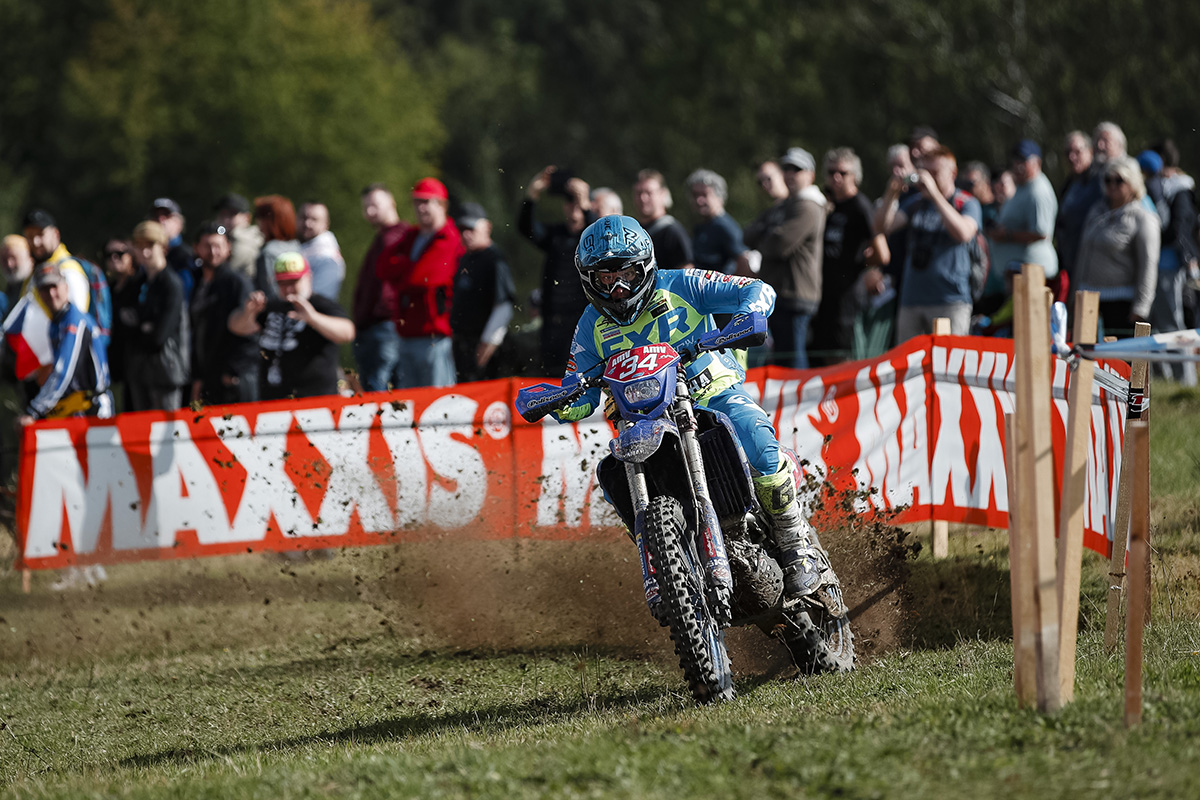 It is not true that any of this has anything to do with KTM leaving the paddock or WESS or anything else. One guy I want to thank is the FMI President, Mr Copioli because he was correct with how he explained the contract situation.
"The FIM had asked and proposed Blanchard's ABC Promotion to continue throughout 2021 to fill the position of following the EnduroGP World Championship directly. However, they responded negatively so in 2021 it will be the FIM itself to follow the World Cup." – Giovanni Copioli, Italian Federation President.
Will it be difficult for anyone to run the championship right now?
I don't know if it will be difficult financially for the FIM. I know they will do the marketing and promotion for sure and they are looking for someone to do the logistics. They asked us and some others to propose the logistics for 2021.
For a promotor the business plan as it is now looks more and more difficult. Everybody is asking for everything for free. Some team managers like Fabrizio Azzalin (Sherco) or Jarno Boano (Beta), understand but not all teams and riders understand how it works.
We are paying a fee to the FIM for promotion, we are paying the TV crew, the photographer and so on. Some people do not understand the situation. We are not like Dorna or Youthstream, we do not have that money.
Was it never an option the FIM could give you some 'slack' on the fee you pay?
I know Mr Viegas was considering something like this but when you lose 50% of your budget [from title sponsor Maxxis] it is still not possible. That is the big problem.
Does it affect this EnduroGP season or the SuperEnduro World Championship?
No, this season will not be affected at all by this. Right now it is all good. I hope we will have the five rounds. We begin and end it the same.
Actually, SuperEnduro is another reason for this decision. We have a separate contract to promote SuperEnduro until 2024 and if we close everything down because we don't have any more money then I don't feel professional. I will not feel great if I cannot complete that contract with the FIM. I want to go until 2024 at least, maybe more. I want to respect the signed contract.
We need your support
If you've enjoyed this article, if you've found it informative, interesting, entertaining even, please support us.
We want to continue doing what we do, to the best of our ability, serving the enduro and off-road community.
Please consider a donation, every little helps…
Thank you.
Is it a possibility you will propose for the contract from 2022?
Right now? No, for sure not but I don't know. Anything can happen. You don't know what can happen in a year or two.
What about next year, the FIM need someone to run the logistics, will you apply for that?
We proposed a budget for that and are in discussions with the FIM, I think they asked also some other promotors or companies. We are still waiting for the answer.
Photo Credit: Enduro21/Andrea Bellusch