EnduroGP: Lettenbichler, Bolt and Blazusiak to race Rnd2 in Italy
The 2021 EnduroGP World Championship season continues this weekend in Edolo, Italy with some notable guest riders from the Hard Enduro World Championship trying their hands at the fast stuff: Taddy Blazusiak, Manuel Lettenbichler and Billy Bolt.
Following their own trend for mixing-up the pre-season training – while we await the actual start of the 2021 Hard Enduro World Championship at the Abestone Hard Enduro on July 9-11 – extreme enduro top dogs Billy Bolt, Taddy Blazusiak and Mani Lettenbichler have all signed up for EnduroGP round two in the province of Brescia in Northern Italy.
We're hoping for more of the same please this weekend after the awesome start to the 2021 season in Marco de Canavese last week. It proved to be a "proper" enduro with tough tests and transfers with winning rides from Brad Freeman and Wil Ruprecht over the two days. Steve Holcombe and Josep Garcia were very much on the money too.
Round two looks like being another wet and muddy one, like it was three years ago when we last visit the Edolo mountain town. Conditions will be different after Portugal though with grass tests and plenty of woods riding.
Action gets underway on the Friday night with the Super Test, followed by two days racing featuring four, 30 kilometre laps. Enduro21 will of course bring you all the results and news from each day.
"The pace of EnduroGP top guys is insane"
What about these three hard enduro guys dropping in on the high-speed world of GPs? "It's going to be good." Says Lettenbichler: "I'll be racing on a 450 EXC-F, so that's going to be something new for me. It's not the bike I ride the most, but I'm looking forward to it.
"Last year I had a great time racing in Portugal, [Mani raced the final GP of 2020] and last weekend's event there looked great, so I'm excited for it."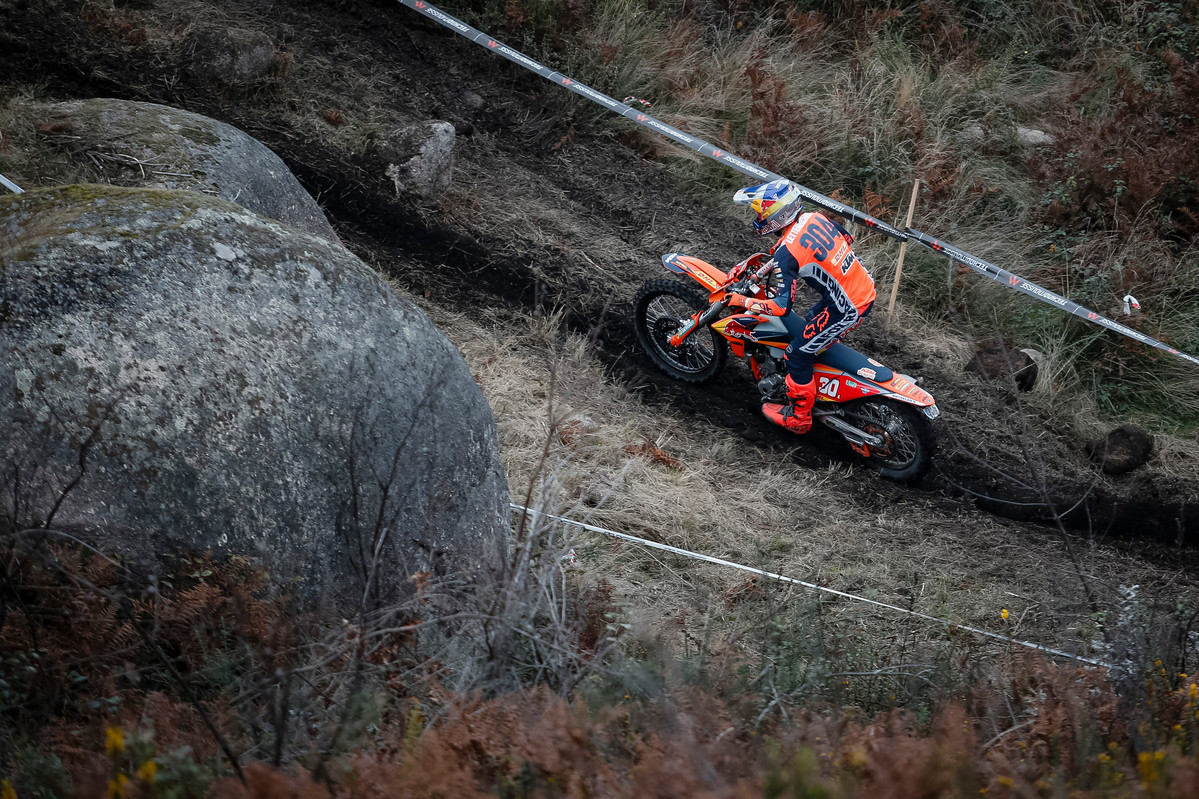 "The pace of the top guys in EnduroGP is insane," Mani adds, "but I'm looking forward to being in Edolo and racing with the guys. It's going to be a great way for me to get back into racing, as the following weeks and months are going to be super busy, starting with Abestone and Red Bull Romaniacs. It's going to be fun, and I know it's going to be a great event."
Bolt's maiden EnduroGP
Billy Bolt is certainly no stranger to mixing up his off-road disciplines – he's raced British Sprint Enduro and Cross-Country this season plus took on a round of the British Motocross Championship last year while the pandemic affected the extreme races.
Bolt will also race the 450 in Edolo and this will be the first time he has raced in the EnduroGP World Championship. "It's great to be able to take on another style of racing and do something different." Says Billy. "It feels good because I'm coming into the event without too much pressure on my shoulders and no huge expectations. The goal is just to get comfortable, have fun, and finish the two days without making too many mistakes."
"I'll be riding the 450 again, which I really enjoy. I've done a couple of races on the bike back in the UK recently and I'm really happy with how it feels, so hopefully it will work well in Italy too. I'm really excited to get started now."
Taddy on the two-stroke
Taddy Blazusiak meanwhile will be racing the 300 two-stroke in E3 class and has been getting the bike dialled this week…
Photo Credit: Enduro21 | Andrea Belluschi + Nicki Martinez