Red Bull Abestone: Hard Enduro World Championship Rnd 4 this weekend
The 2022 FIM Hard Enduro World Championship lands in Italy this weekend for round four, the Red Bull Abestone, in the picturesque Tuscany ski resort – after a dramatic start to the season things are ramping up for this halfway stage of the season.
Pizza, pasta, Hard Enduro…it's a good combo the Hard Enduro World Championship is promoting this weekend as we head to Italy. Round four of the Hard Enduro World Championship heads picks right back up after the drama of Erzberg.
The Abestone Hard Enduro round I sin its second year and has adapted for the '22 edition following rider feedback from last year. This weekend's event schedule stretches across three days, although Friday is just a sighting lap ( a pretty big sighting lap it must be said) to get riders and their bike acclimatised.
Abestone weekend format:
Friday July 8: Hard Enduro training loop in the mountains
Saturday July 9: JUST1 qualification runs on "an enjoyable" 15-kilometre course ridden twice in the morning (Q1) and twice in the afternoon (Q2). The combination of the fastest lap time from Q1 and Q2 counts towards starting position for Sunday's main race.
Saturday evening: top 16 from qualification get the chance to race in the Straight Rhythm shootout.
Sunday July 10: The top 30 riders advance to the LIQUI MOLY grand final on Sunday afternoon, while those outside the top 30 race the two-hour MITAS final on Sunday morning.
Summer ski resort vibes
The Abetone is one of those ski resorts turning their winter economy on its head and attracting summer visitors this weekend. Tuscany might not sound like mountains get high enough but they certainly do with riders peaking out at around 2000 metres at the highest point this, it is a rare treat to ride these trails on dirt bikes.
The course itself runs from deep in the forest on the valley floor to the mountain peaks and back down. In its first edition in 2021, the two-horse race between Billy Bolt and Manuel Lettenbichler played out as they sprinted the mountain course together, well-clear of the field with Bill making a break on the final return down hill. It set-up their season-long battle which went right to the wire at the Getzenrodeo final round.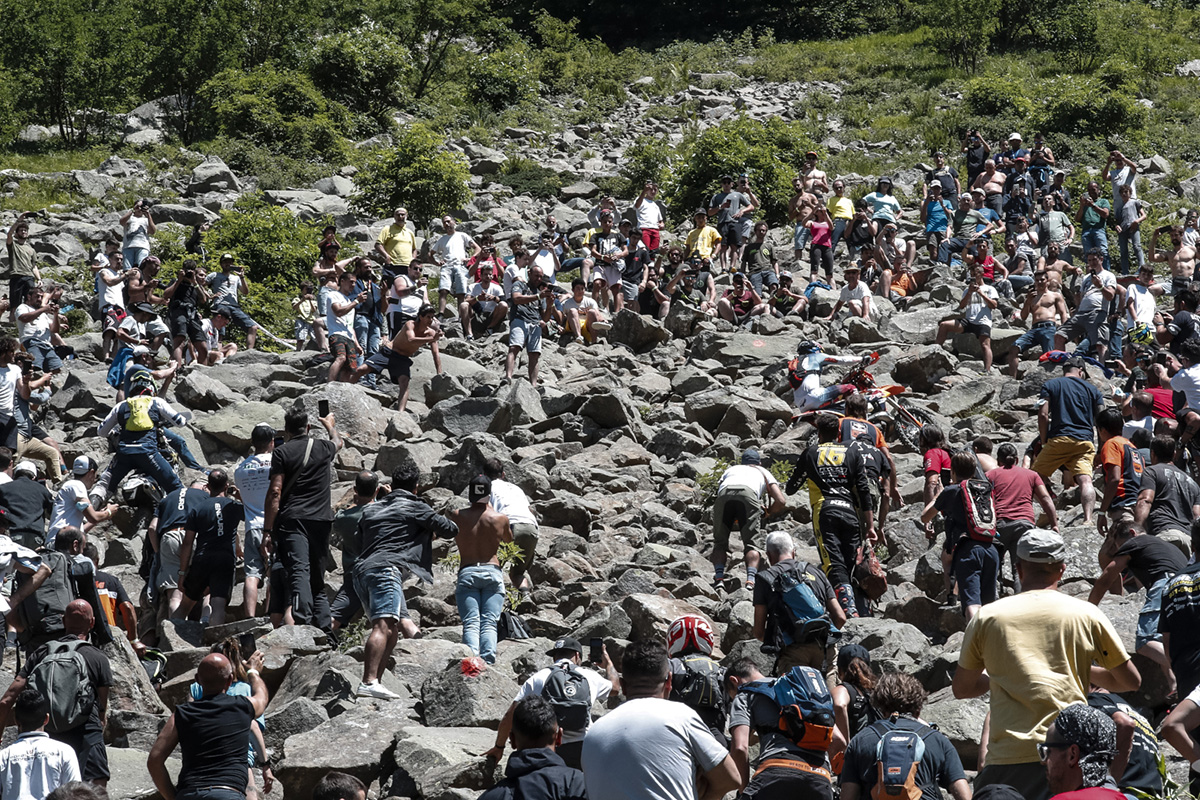 Pivotal weekend in the championship?
Billy Bolt arrives as the HEWC points leader three rounds in. This despite not yet taking a victory this season and carrying injury to his wrist all year. Bolt leads by merit though thanks to grinding out the results while his rivals have floundered with mechanical issues, made mistakes or had injuries of their own to cope with.
It's a slender lead though and this weekend has many possibilities depending on how the cards play out. Bolt has a two-point lead over Mario Roman who took the win at round one, and backed that up with second at Erzberg, but his points haul was hampered by an 11th place finish at round two in Serbia where the Spaniard suffered a broken toe.
One surprise in the championship (there's been a few) came at that Serbian round two where Mani Lettenbichler returned from major knee surgery at the start of the year and promptly won each round since including the mighty Erzberg. The German is just five points behind Bolt in third and very much part of the championship battle.
There's plenty to watch this weekend apart from the spectacular scenery. Those things include the straight rhythm shootout on Saturday night for the top 16 qualifiers – it won't count for much but should be worth a watch.
In the serious business of the world championship, keep an eye on Graham Jarvis who's been riding well this year and is fresh from his fourth disqualification at the Erzberg (we think he's still scratching his head about this one).
2021 Abestone podium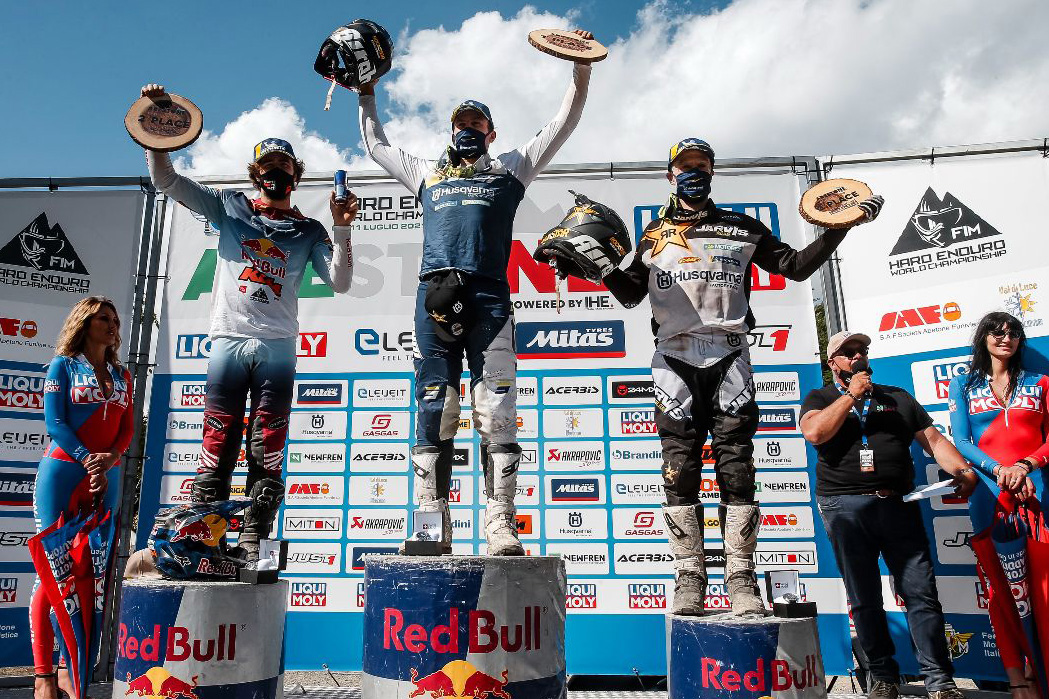 Wade Young has also been hampered by misfortune in this season's races so far and the bronze medalist from 2021 will need to make a mark here to gain some points ahead of his favourite event, Romaniacs in a few weeks. Check also Teodore Kabachiev, who made a strong start to the season but was docked places at Erzberg and joins Michael Walkner in the young riders to watch department.
2022 HEWC Championship standings (after Rnd3):
1. Billy Bolt (Husqvarna) 45pts
2. Mario Roman (Sherco) 43pts
3. Manuel Lettenbichler (KTM) 40pts
4. Alfredo Gomez (GASGAS) 34pts
5. Wade Young (Sherco) 32pts
6. Graham Jarvis (Husqvarna) 30pts
7. Michael Walkner (GASGAS) 29pts
8. Teodor Kabakchiev (KTM) 27pts
9. David Cyprian (KTM) 24pts
10. Dominik Olszowy (GASGAS) 21pts
Green going for gold
Rigo Racing's Matt Green has been the rider to beat so far this season in the junior world cup class. The South African has won both Junior rounds at Xross Hard Enduro and Red Bull Erzbergrodeo, and ha sbeen climbing the ranks overall with top 10 finishes including being one of the elite official finishers at Erzberg. Mitchell Brightmore and Suff Sella are second and third respectively in points.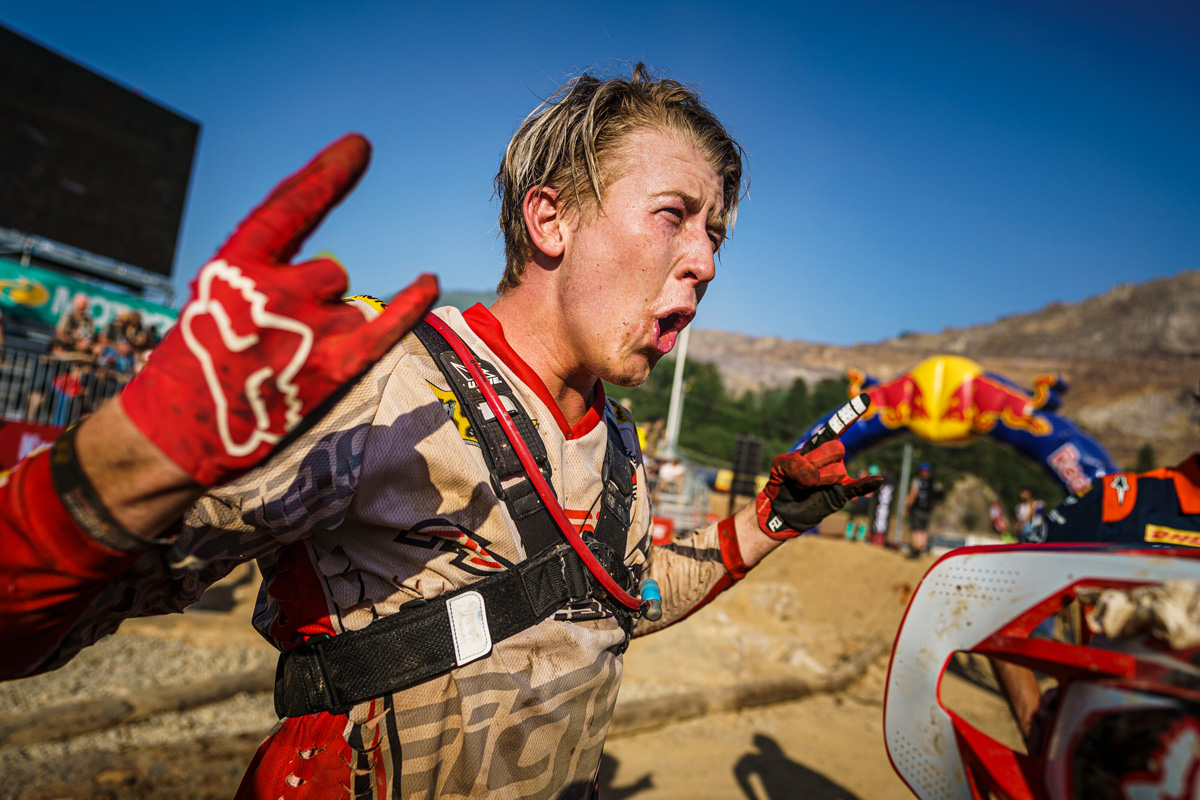 Stay tuned to Enduro21 across the weekend for results, news and video live and direct from Abetone.
Photo Credit: Future7Media | Andrea Belluschi