Results feed: BR2 Enduro Solsona 2019 WESS round 7 overall win for Garcia
Josep Garcia makes good on home soil to take the overall win at WESS round seven, BR2 Enduro Solsona – Lettenbichler extends championship lead.

BR2 Enduro Solsona day two in a nutshell:
Josep Garcia came out on top after a tight second day at Solsona – his winning pargin was just 10 seconds.
Pushing all the way and winning the final Super Test was Nathan Watson
Though just off the podium at this round in fourth, Manuel Lettenbichler bagged another strong result in conditions many perhaps thought he wouldn't excel at. Crucially he extends his points lead with one round remaining – a hard enduro in Germany which he win in 2018…
Bolstering his strong position in the second half of the season, Jonny Walker completed the podium and leap-frogged from fourth to second in the points.
The battle for fifth was close between Guerrero and Blazusiak. The Polish rider held fifth overnight and a crash on lap one of Saturday saw Guerrero fighting his way back. he gained time on Blazusiak in the Enduro and Cross tests, but lost time on the Extreme test. Putting everything into the final Super Test, Guerrero beat Taddy by just eight seconds.
Kirian Mirabet edged out Jaume Betriu by just one second to take seventh.
After his retirement the previous day with illness, Graham Jarvis failed to start day two and therefore dropped from P2 to P5 in the standings overall.
Second to seventh in the standings is close which means a good result from any rider could turn the tables on their head.
Spanish and EnduroGP Youth/125 hotshot, Sergio Navarro stormed to 11th overall.
Sandra Gomez was best placed female taking P32 overall and P8 in E3 class.
Results overall BR2 Enduro Solsona 2019: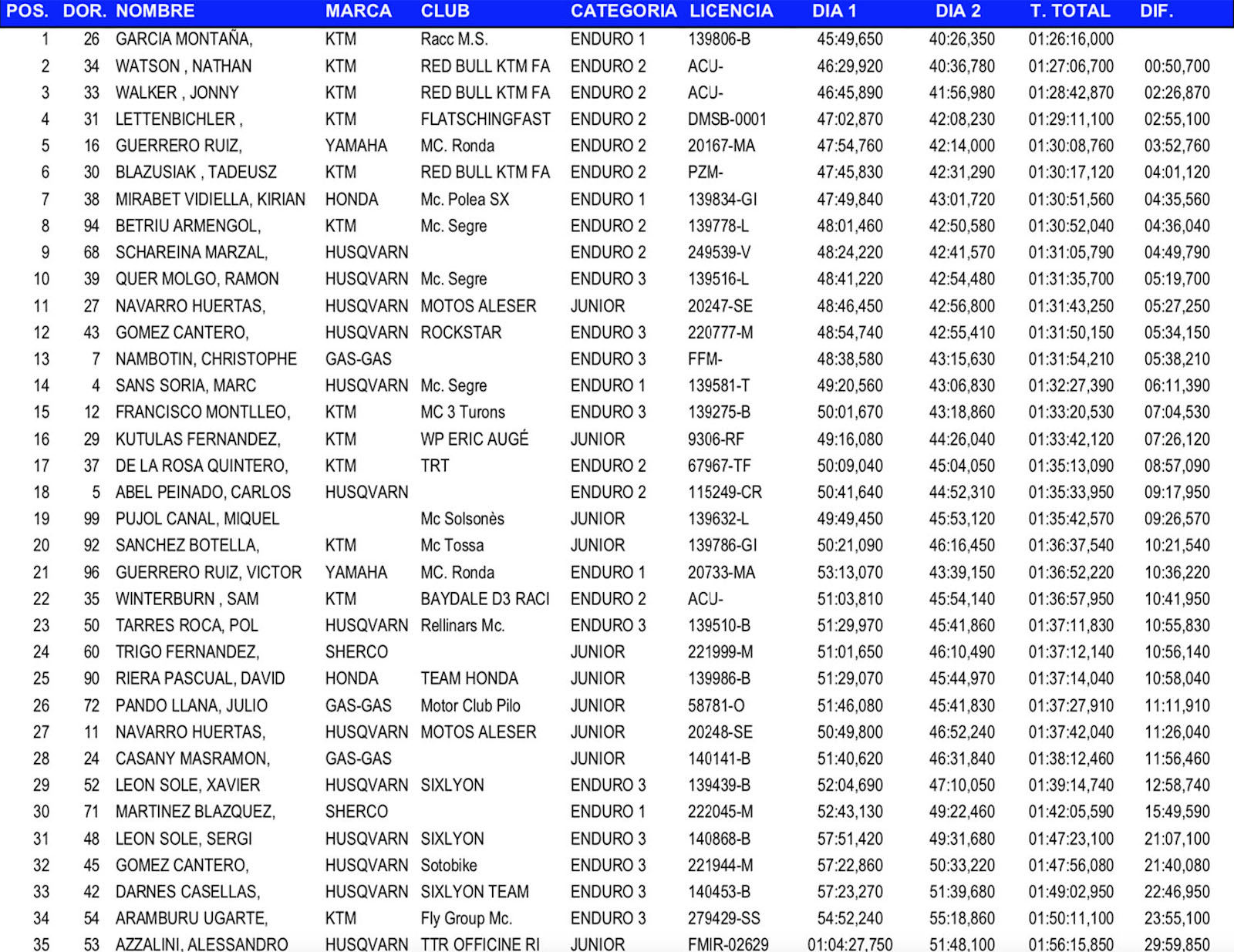 Provisional standings – World Enduro Super Series 2019 (after round 7):
Manuel Lettenbichler (KTM - GER) 5110 points
Jonny Walker (KTM - GB) 4240 pts
Josep Garcia (KTM - ESP) 4165 pts
Alfredo Gomez (Husqvarna - ESP) 4034 pts
Graham Jarvis (Husqvarna - GB) 3920 pts
Nathan Watson (KTM - GB) 3881
Taddy Blazusiak (KTM - POL) 3850 pts
Mario Roman (Sherco - ESP) 3070 pts
Billy Bolt (Husqvarna - GB) 2725 pts
Pol Tarres (Husqvarna - ESP) 2520 pts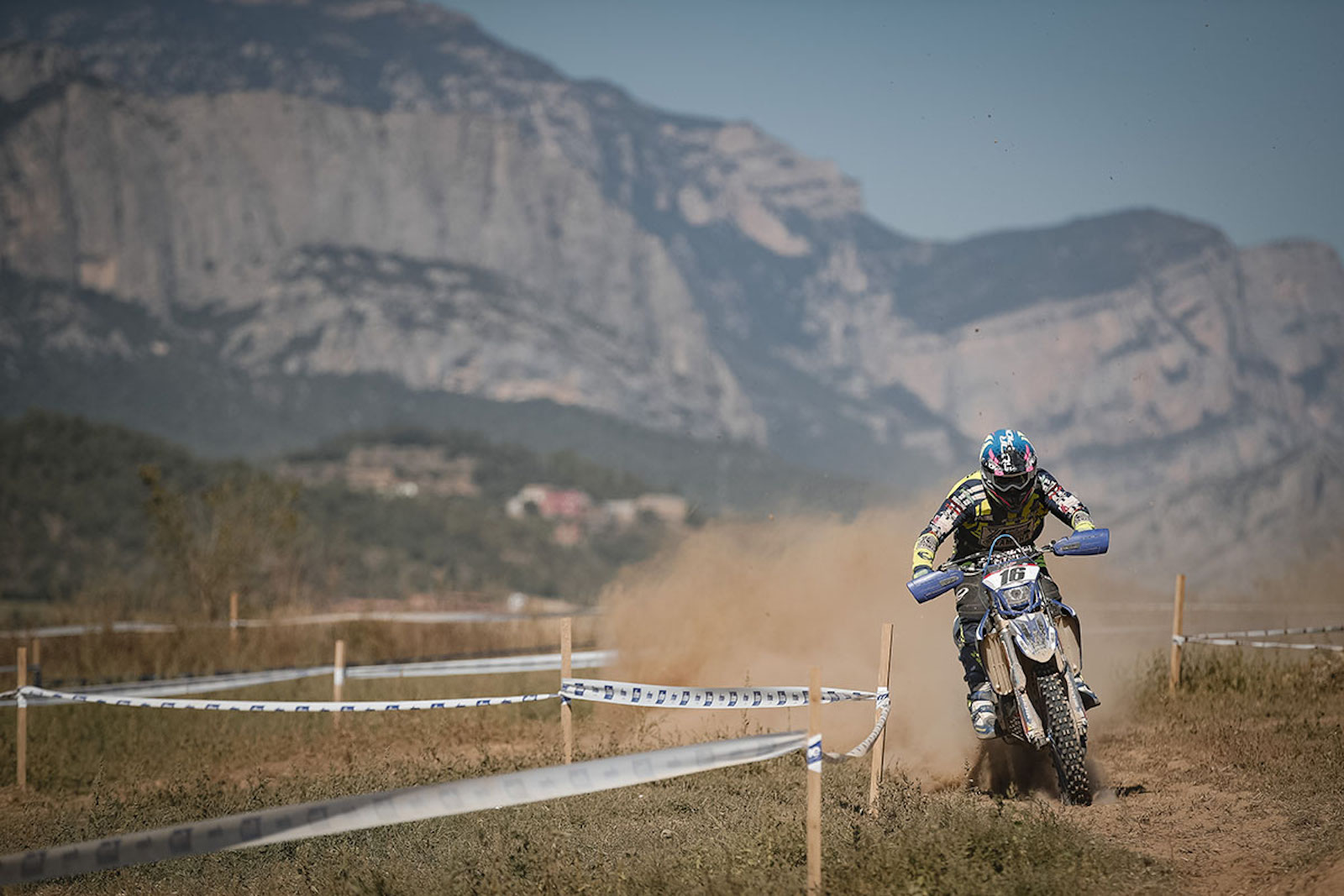 The final round of the World Enduro Super Series takes place at GetzenRodeo, Germany, November 2.
Full Solsona results: Bassella.com/
Photo Credit: Future7Media