Results feed: WESS win for Josep Garcia on opening day at BR2 Enduro Solsona
Results from day one at BR2 Enduro Solsona, round seven of the World Enduro Super Series where Josep Garcia leads a KTM top five.

BR2 Solsona 2019 day one in a nutshell:
Signalling his hand injury is certainly not holding him back, Josep Garcia won the opening day at BR2 Solsona by a healthy 40-second advantage over teammates Nathan Watson and Jonny Walker.
Saturday saw the 350-strong entry set out on a long and physical day's racing which included tow laps of traditional enduro tests plus a final Super Test race.
Friday's Super Test winner, Walker showed he's up to speed in the Classic Enduro discipline. Boosted by some of the fastest times in the technical Extreme Test, he starts Sunday in a strong podium position and within range of Watson.
WESS championship leader, Manuel Lettenbichler put I another strong performance and batting with Blazusiak and Walker, while setting some impressive test times.
Ending day one just four seconds behind Blazusiak, Honda's Kirian Mirabet was sixth and the first non-WESS regular and first non-KTM pilot.
Yamaha's Cristobal Guerrero had a difficult start to his day when a crash cost him valuable time on lap one. Regrouping, he worked his way back up the leader board to place seventh narrowly behind Mirabet.
Christophe Nambotin was fast but a crash in the enduro test lost him a stack of time and he finished 12th.
Husqvarna teammates, Alfredo Gomez and Graham Jarvis did not enjoy the best of days. Gomez finished in 15th and Jarvis was forced to retire feeling unwell.
BR2 Solsona 2019 day one results: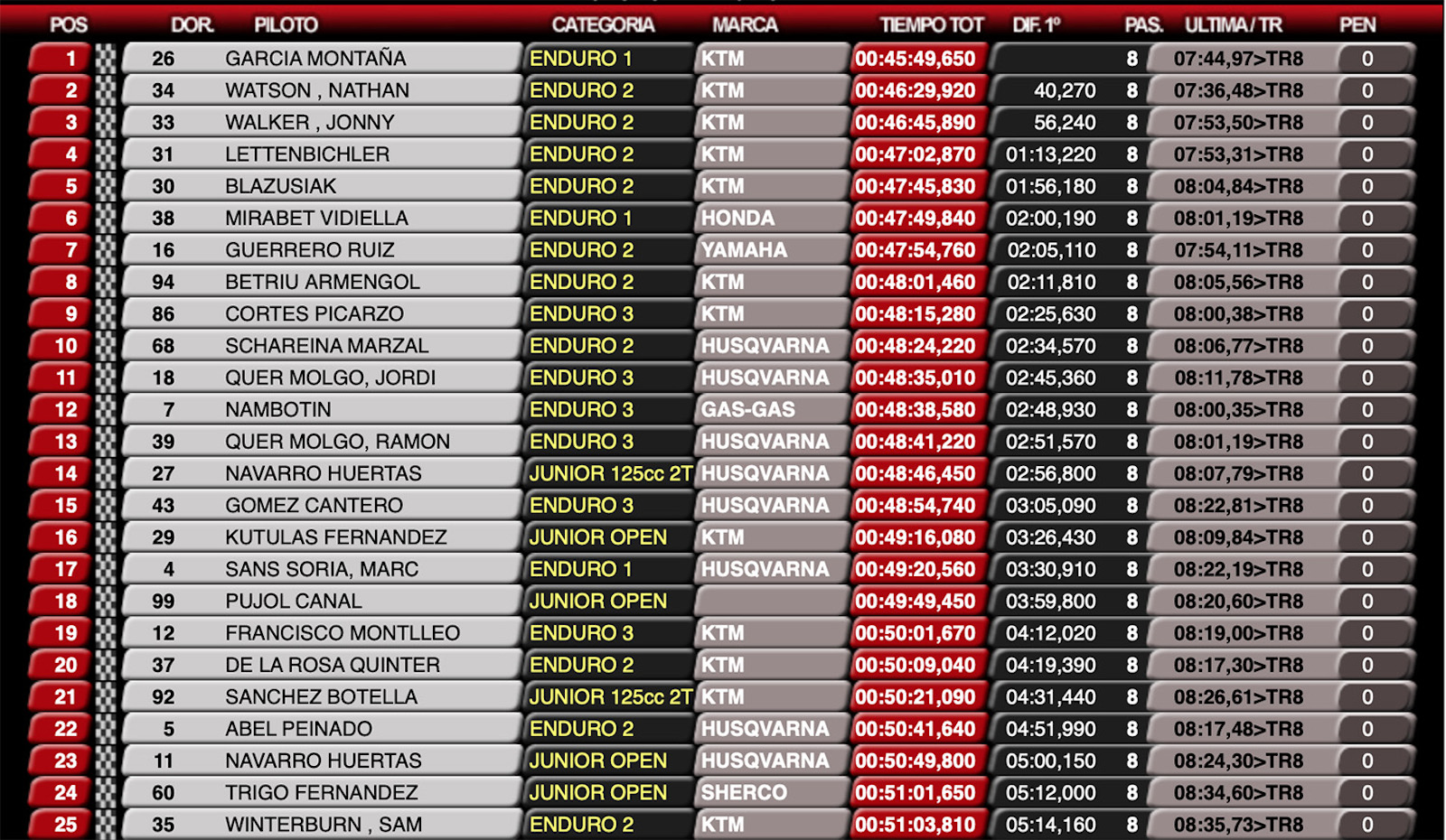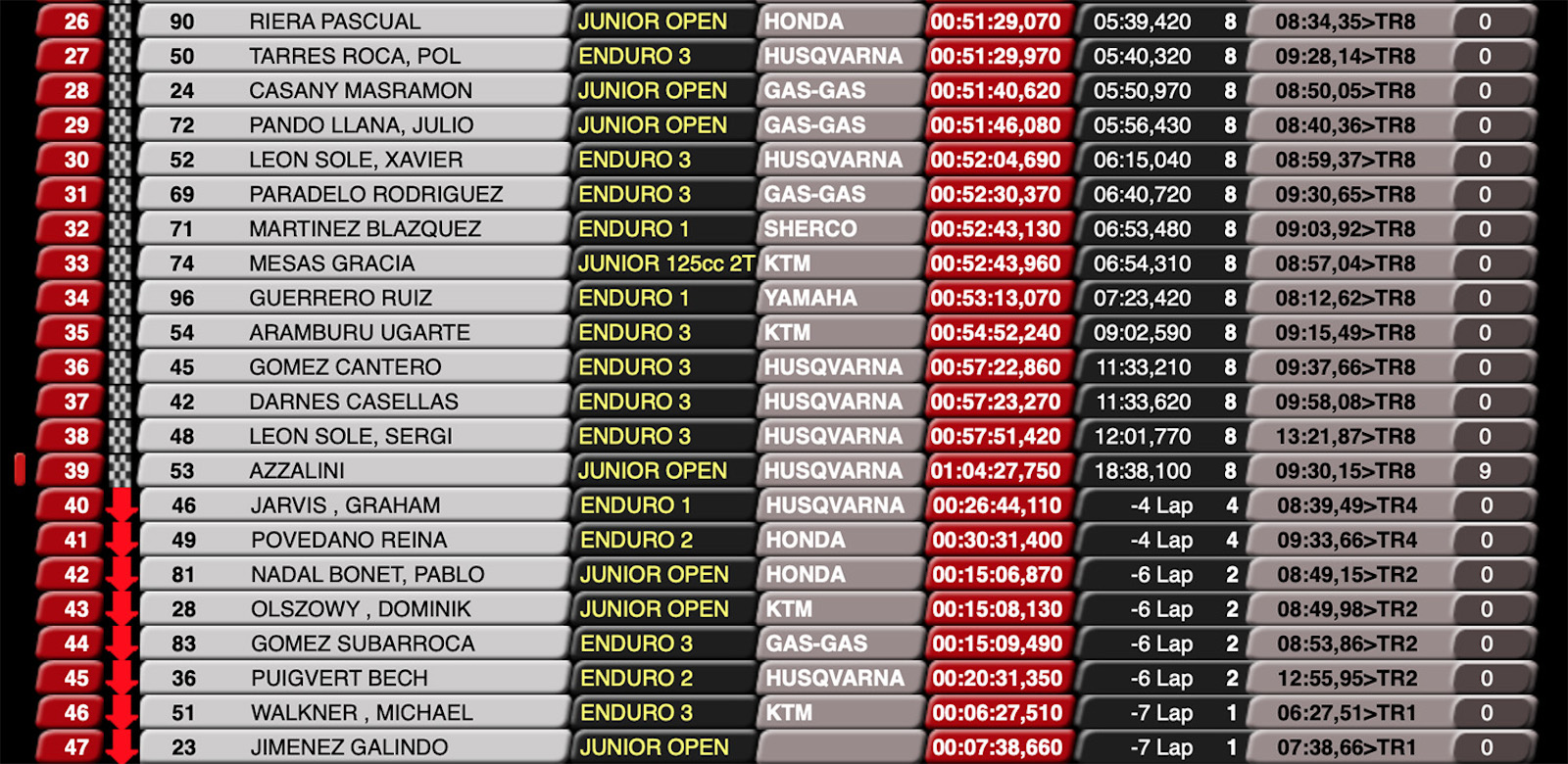 Photo Credit: Future7Media