1000cc of Harley Davidson for Enduro?
WESS round seven in Spain saw an Enduro Vintage revival and 1990s World Superbike star Giovanni Bussei racing a 1000cc Harley Davidson in jeans and taped-up boots…

The recent World Enduro Super Series at BR2 Enduro Solsona in Spain enjoyed an old school revival with a round of the European Vintage Trophy class joining the WESS regulars.
Machinery from the golden era of Enduro plus one bonkers hand-built Harley joined the action at the BR2 Enduro Solsona. Ridden side-by-side on the same course as the championship's modern-day enduro bikes, the Vintage class formed part of the race but also part of the 2019 European Enduro championship.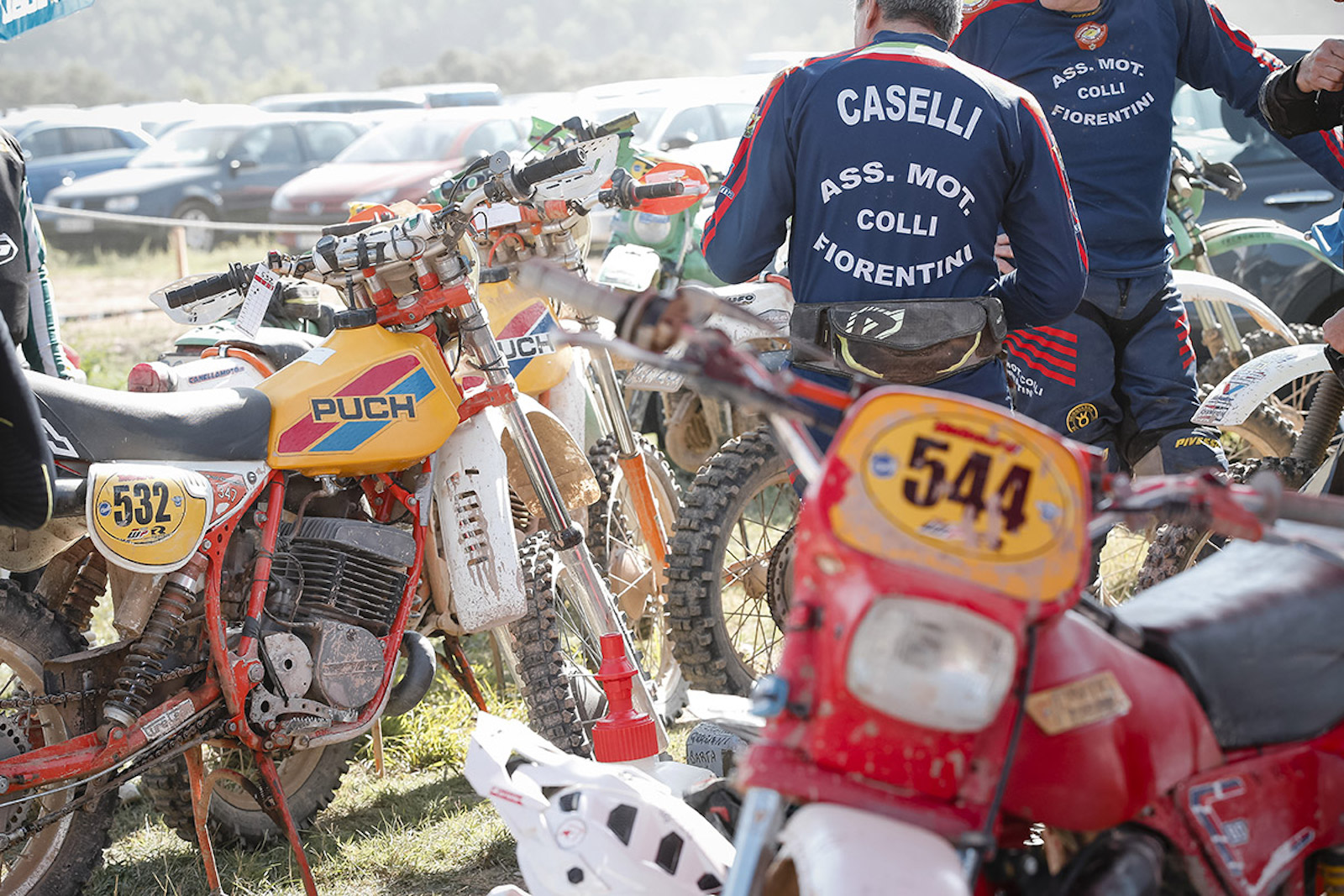 As ever, part of the deal with the Vintage racing is the sights, sounds and smells and the Solsona paddock was filled with the smell of premix as iconic manufacturers from the 1960s through to the late 1990's revved up.
From Bultaco to BMW, SWM, Peugeot, Cagiva, TM Racing, Montesa and many more, competitors rode the liaison section from Solsona to Bassella to battle the high-speed Cross Test before returning to Solsona on the second liaison section, signing off with the head-to-head Super Test.
1000cc of Harley Davidson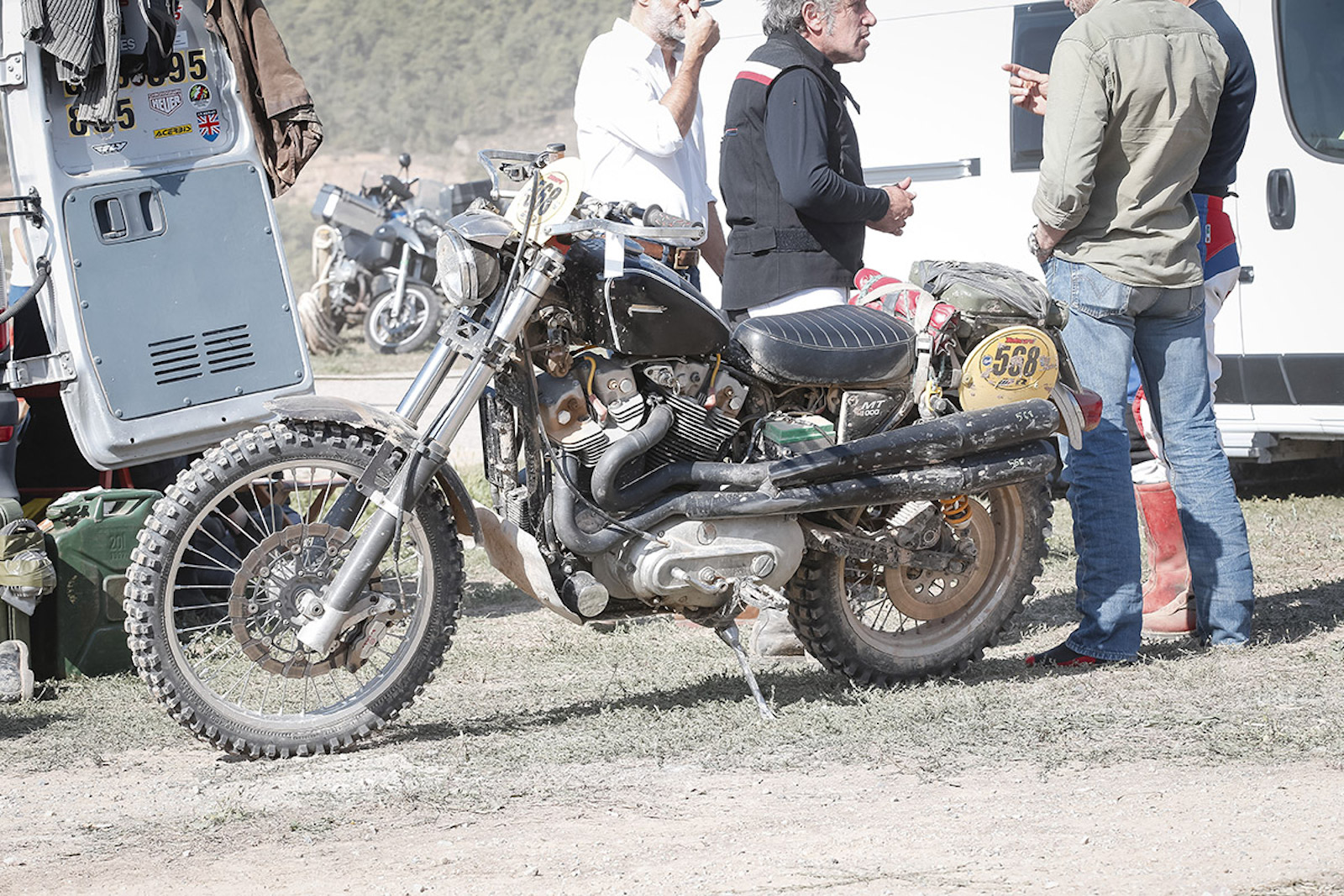 Among the throng of classics was former World Superbike competitor from the late 1990s, Giovanni Bussei. An often flamboyant racer in his WSBK days, Bussei unbelievably picked Solsona to dip a toe in Enduro waters for the very first time riding, get this, a 1000cc Harley Davidson he built himself.
On arguably one of the most unique pieces of machinery at the event, the Italian raced in jeans, a regular shirt, gaffer-taped boots and an open face helmet on a custom-built H-D: "Motorcycles are my passion - it's in my blood," explained Giovanni. "I've raced World Superbikes and World Supermoto, but I never tried Enduro until now.
"I wanted to do something different, so I built a Harley Davidson. With 1000cc and weighing 250 kilograms it's a little crazy, but it's cool and I love it.
"There are some amazing motorcycles here and lots of passionate people - it's been a lot of fun to be a part of it."
Cervantes embraces the past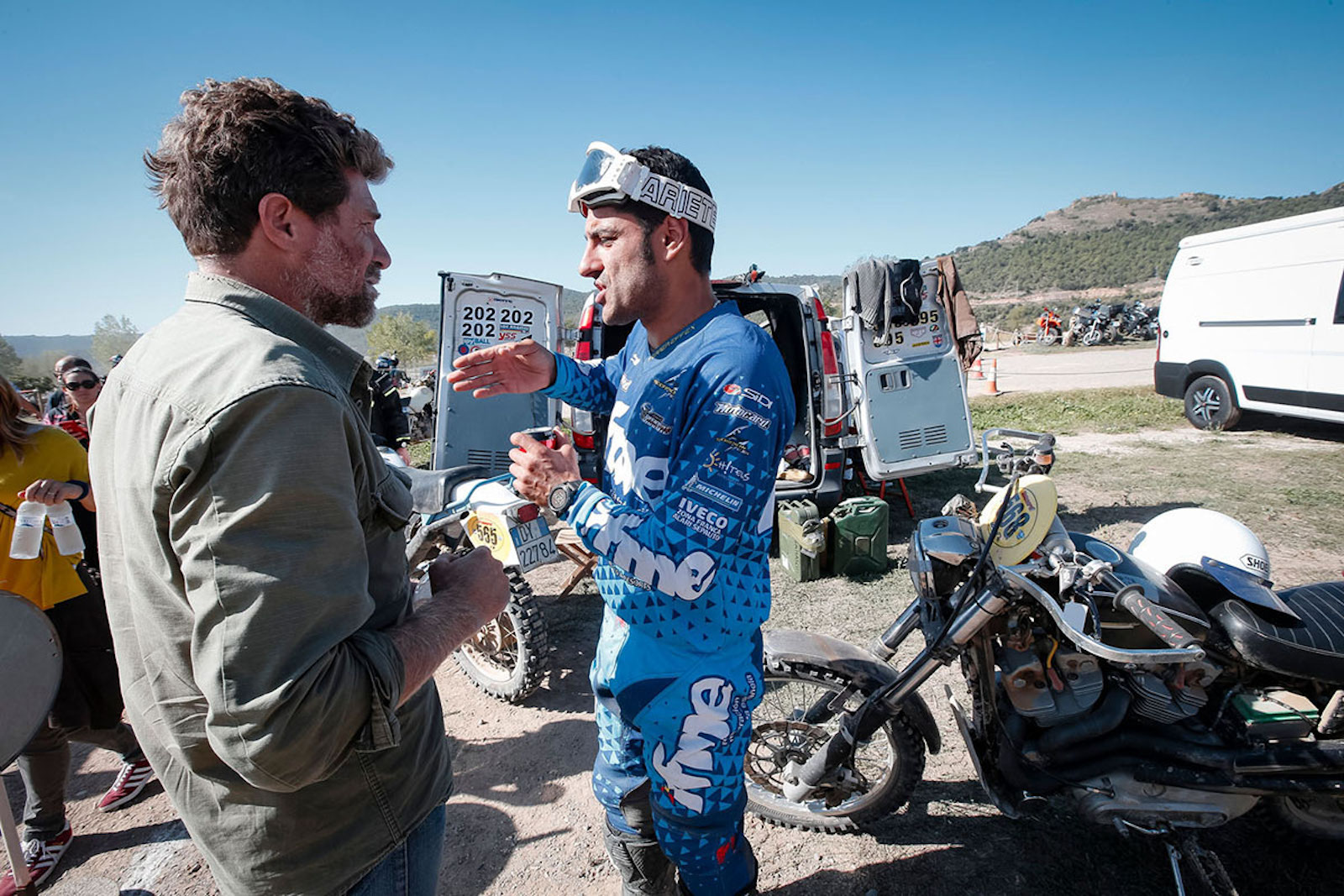 An Enduro legend in his own right, four-time Enduro World Champion – and director for BR2 Enduro Solsona – Ivan Cervantes was impressed with both the vintage revival and the capabilities of the machinery on a course designed to test today's world-class Enduro riders.
"It's amazing to see all these vintage bikes come out to race," said Ivan. "I think it's important to show today's stars the motorcycles of our past and how Enduro has evolved into what it is today.
"You can also really feel the passion of these guys. They love what they do and want to keep that old school magic alive.
"I was amazed by how capable the bikes were, especially Giovanni's. When I first saw it I had no words. I followed him on the trail and thought 'now he will have trouble', but no! That was so cool to see."
20 years from now?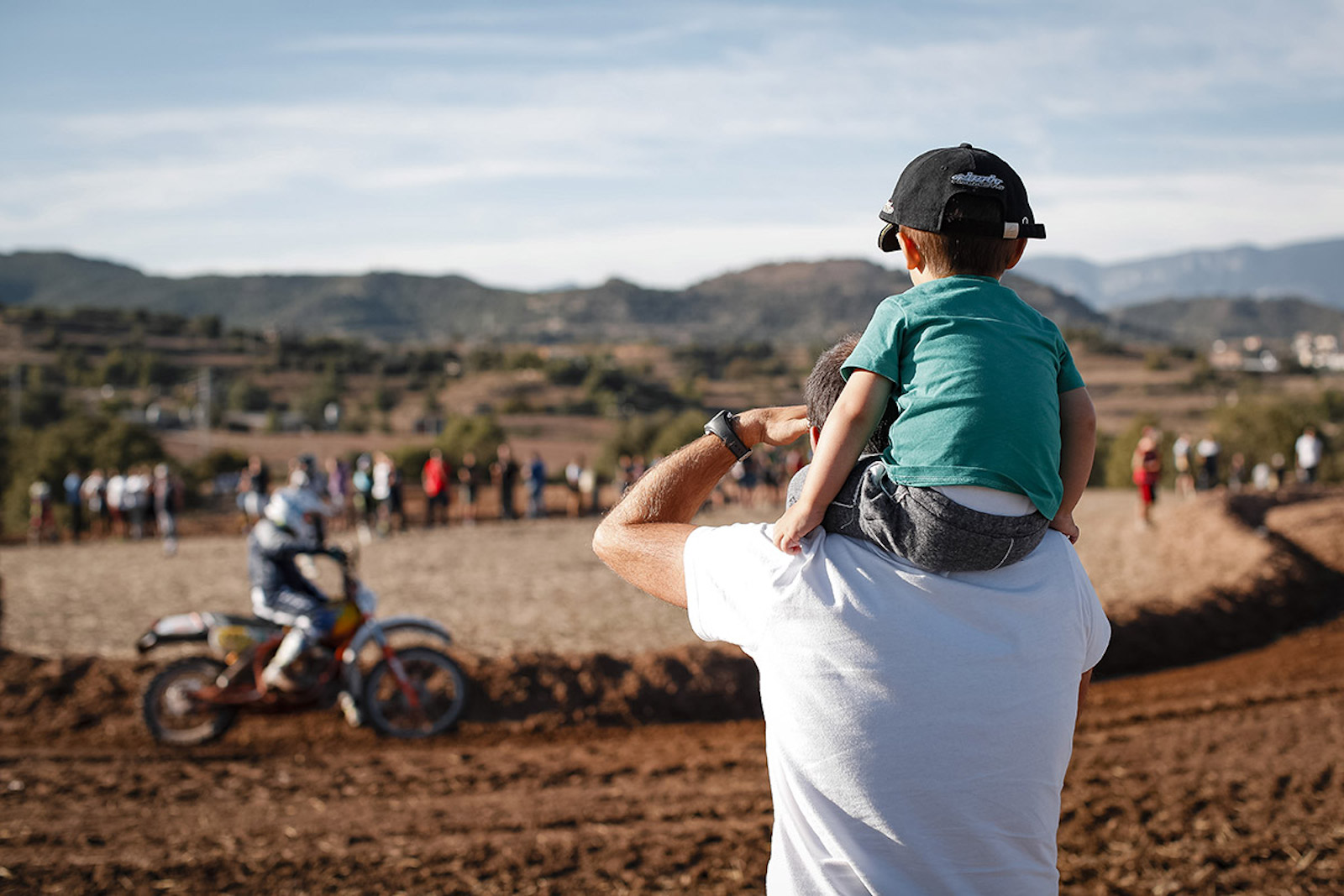 WESS points leader, Manuel Lettenbichler was among the current crop of stars watching with interest the classic machinery raced at BR2 Enduro Solsona: "When I think of the tracks we're riding I have so much respect for these guys," commented Manuel. "There are sections of the trail that are really gnarly, so to ride these bikes takes a lot of skill."
"I love the vibe too. Everyone is chilling, chatting and having fun. And at the end of the day, that's - whether new or old - why we ride bikes. It will be interesting to see in 20 years from now, how my KTM compares to what is being raced!"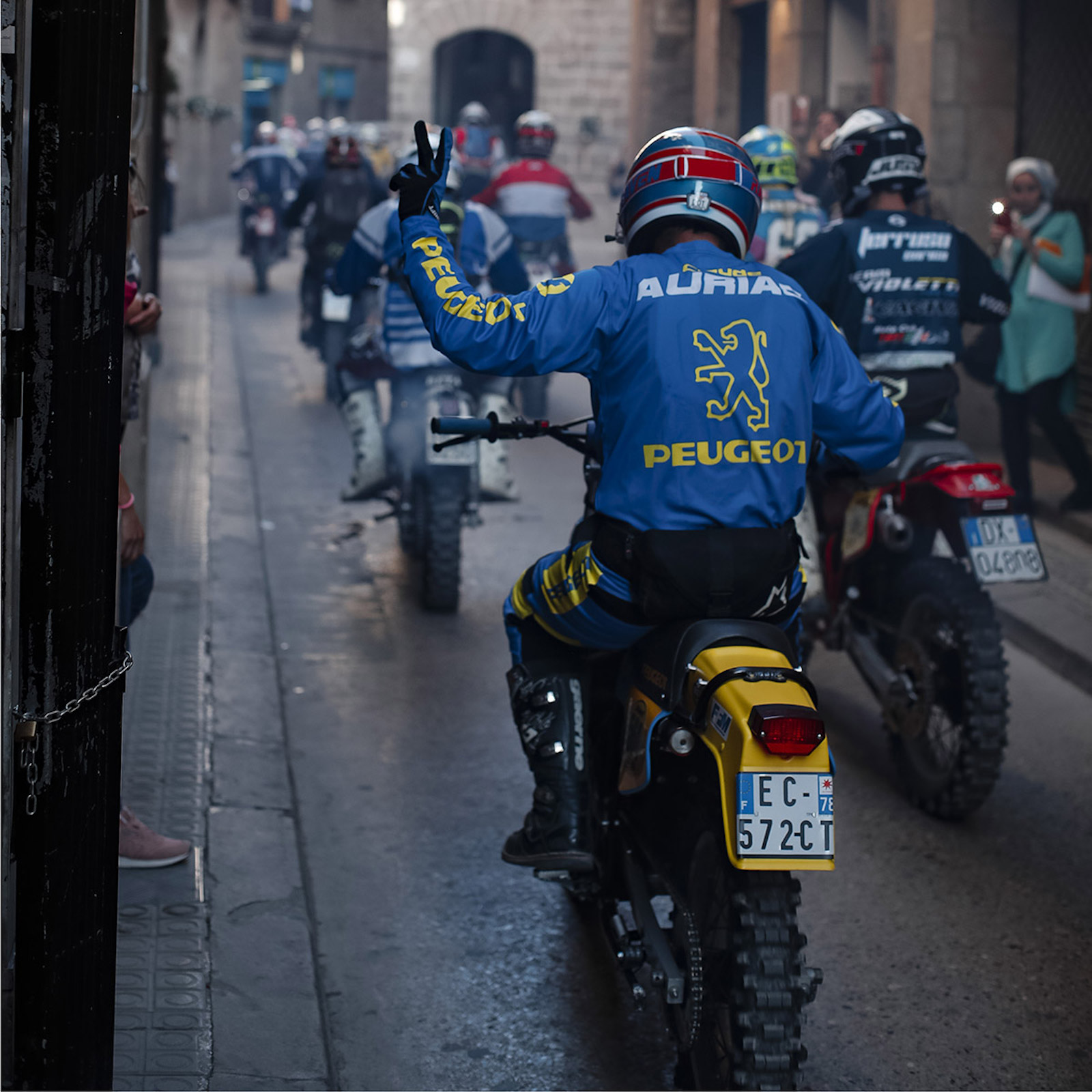 The World Enduro Super Series concludes with the eighth and final round at GetzenRodeo, Germany on November 2.
More information: iRideWESS.com
Photo and Words Credit: Future7Media