2022 Dakar Rally Results: Toby Price wins dramatic stage 10 as leaderboard turns upside down
Results from stage 10 of the 2022 Dakar Rally where Toby Price takes the win despite carnage in the KTM camp and Yamaha's Adrien Van Beveren is the new race leader with two days remaining.
Dakar Stage 10 in a nutshell:
The cold, early morning start for stage 10 saw riders face a short 90 kilometre run to reach the start of a 287km timed special. The stage notes warned of complicated "upside down dunes", "difficult navigation between wadis and valleys" plus the usual mix of sand dunes and fast tracks across plateaus.
Upside down is a good description of a day which, if you were watching live tracking, saw riders often all over the shop bringing an end result nobody could have predicted. There was also a lot of up and downshifting on the stage results as penalties were applied and removed over the evening.
The rally leader Walkner was among the first away and had no choice but to blaze a trail out front. For the middle part of the stage he was alone and looking like not losing much time but he was always sailing against the wind and a navigational error towards the finish saw him drop to a lowly 27th and almost 16 minutes behind Price.
Starting in 17th, Toby Price finally pulled a stage win out the bag with a total time of 3.05:32. It was a shining beacon on a bad day for the KTM crew with Walkner's woes and the outgoing Dakar champion, Kevin Benavides, becoming the latest casualty of Dakar. After Danilo Petrucci, Benavides is the second KTM factory mechanical retirement on stage.
His brother Luciano however did keep the family flag flying at least with his best result of the '22 race in second behind Price.
Joan Barreda initially set the trail blazing with fastest times and eventually had one of the rides of the day to finish third as riders above in the standings floundered. The Spaniard was handed a two minute penalty later dropping him to fourth behind Adrien Van Beveren.
Sam Sunderland could have benefitted big-time from Walkner's bad day but he had his own nav issues and a potential top five finish turned into 19th, 11:18 off the pace.
The stage 10 dust settles on a very dramatic day then with Adrien Van Beveren benefitting from a very good ride and his main rivals floundering. Third on the day means the Frenchman is the virtual leader again, although tomorrow will be a difficult start position from third.
The Yamaha Racing rider is ahead of Pablo Quintanilla by 5:15 with Sunderland 5:59 off the lead in third. Walkner goes from first to fourth, 8:24 behind and Joan Barreda, by hook or by crook, sails into podium contention (at least) 8:47 behind in fifth.
From 27th and 19th out the start gate tomorrow, at least Walkner and Sunderland can look forward to gaining time on AVB…Quintanilla could also be a big winner tomorrow.
* results will update
2022 Dakar Rally Stage 10 results: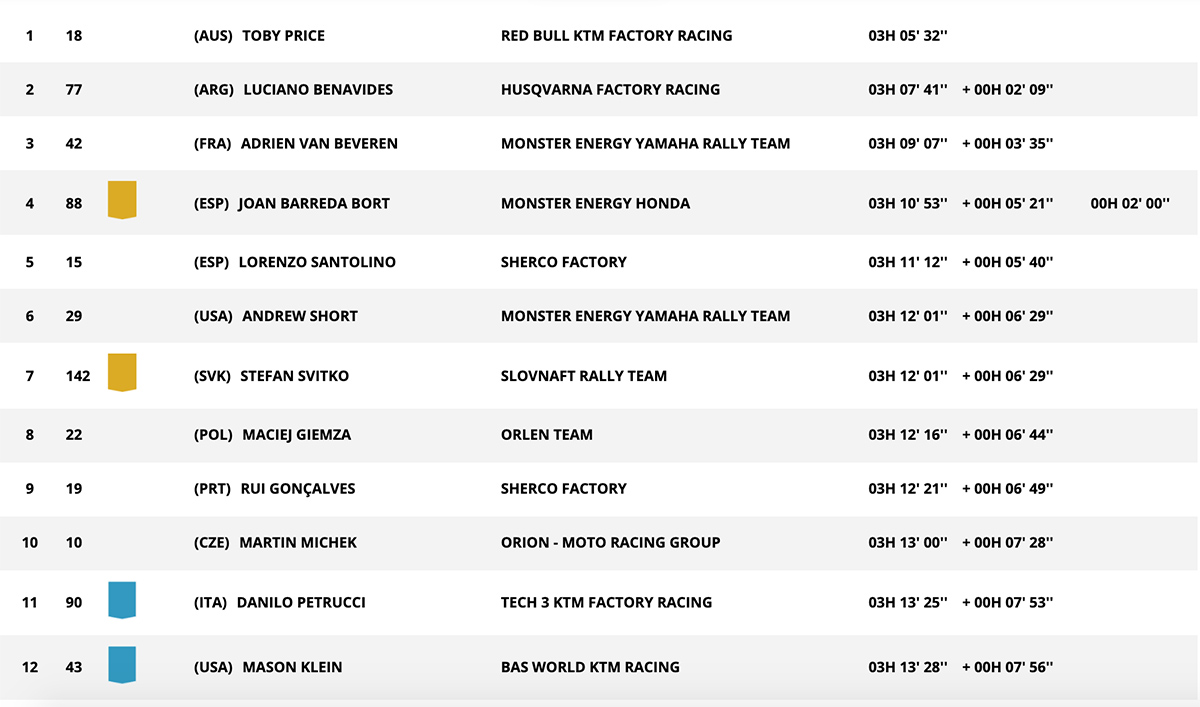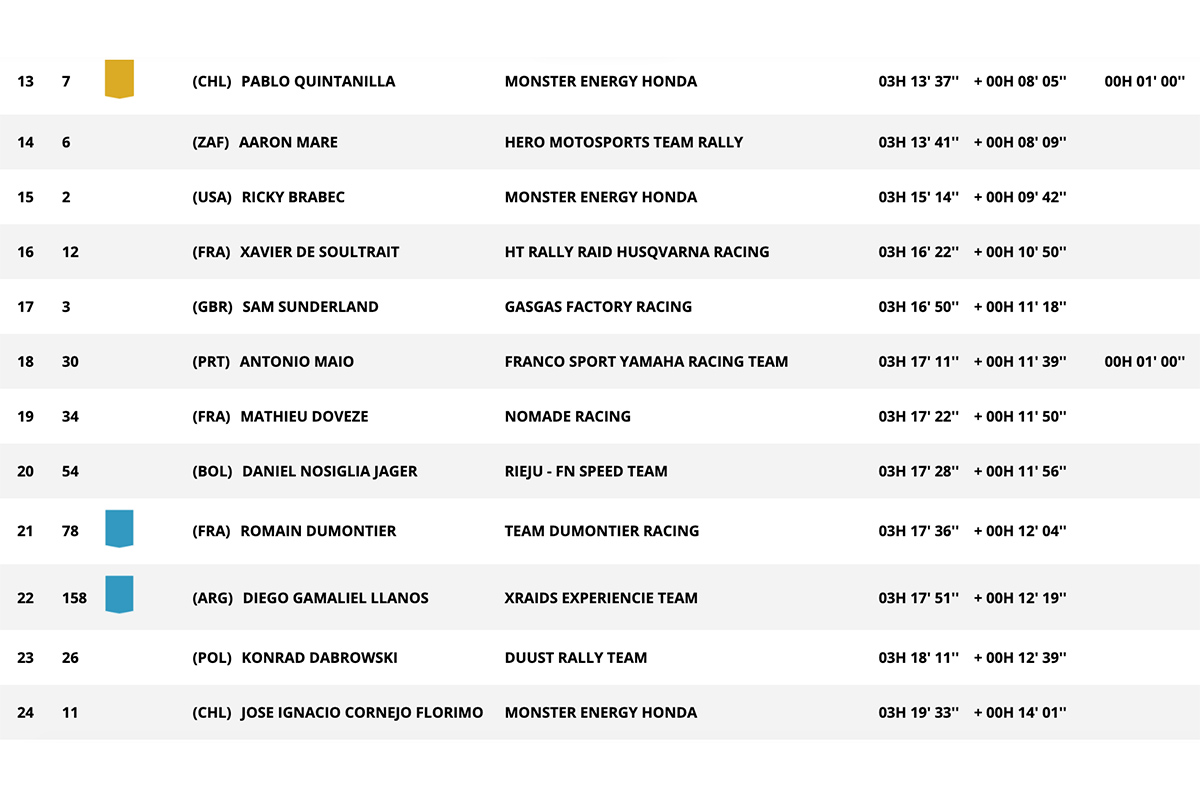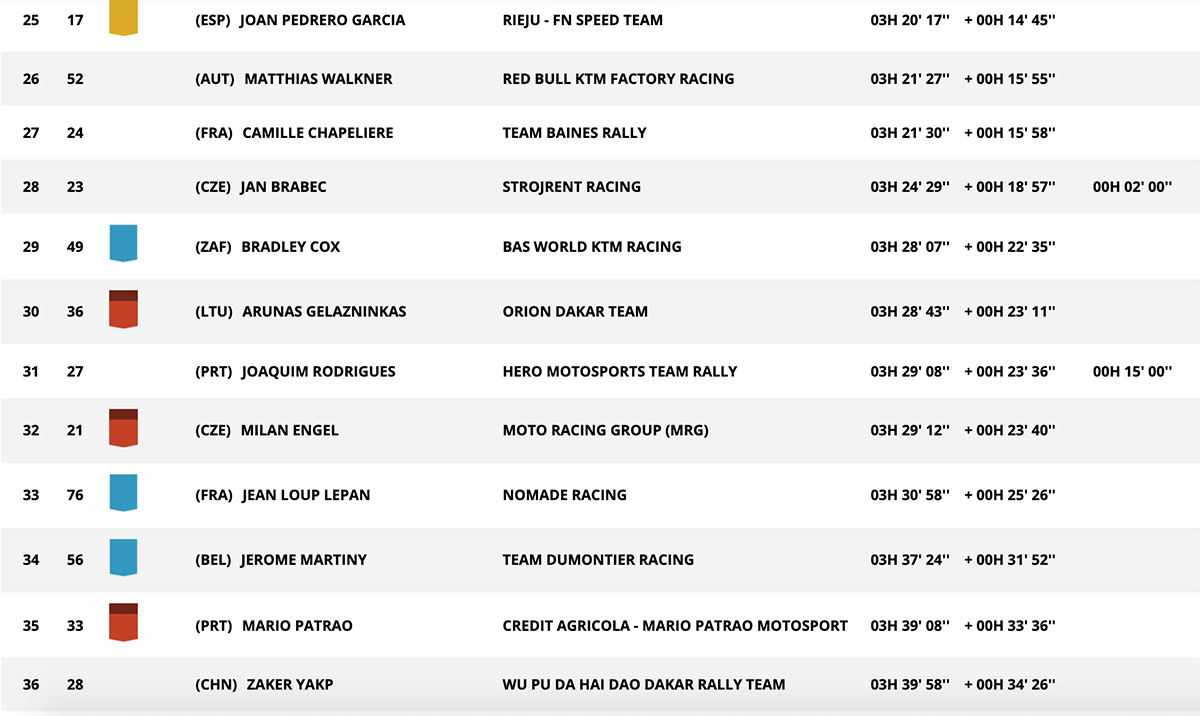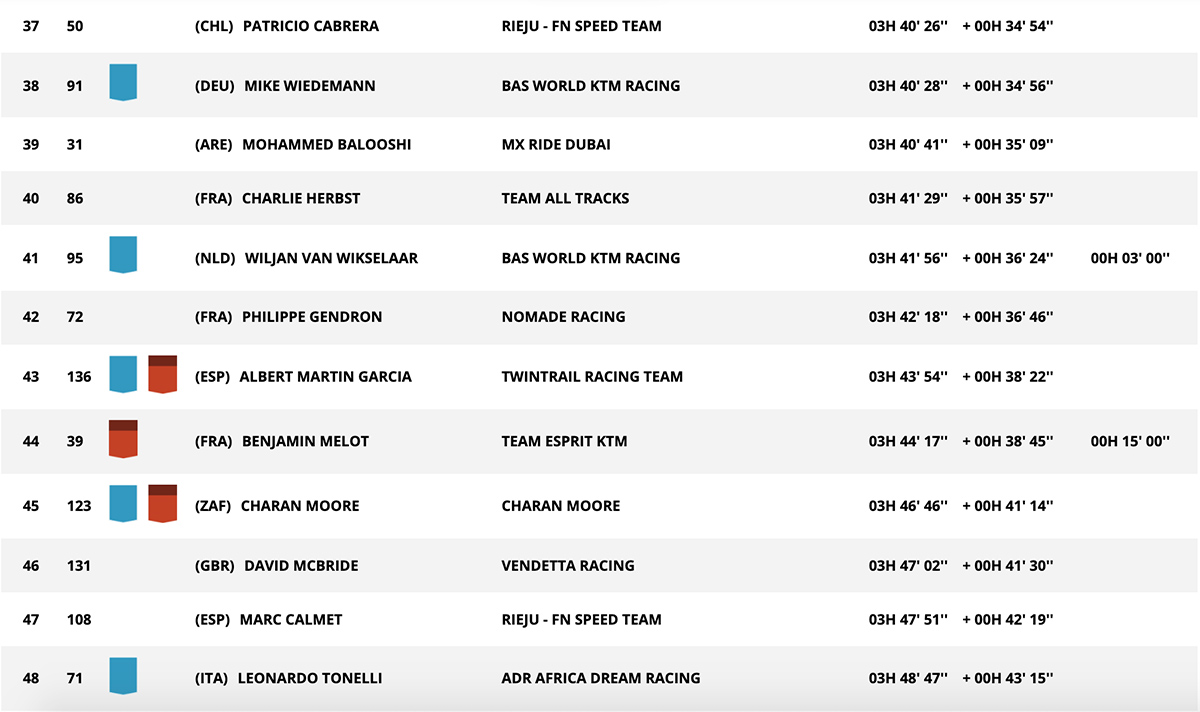 Provisional overall classification after stage 10 (top 25):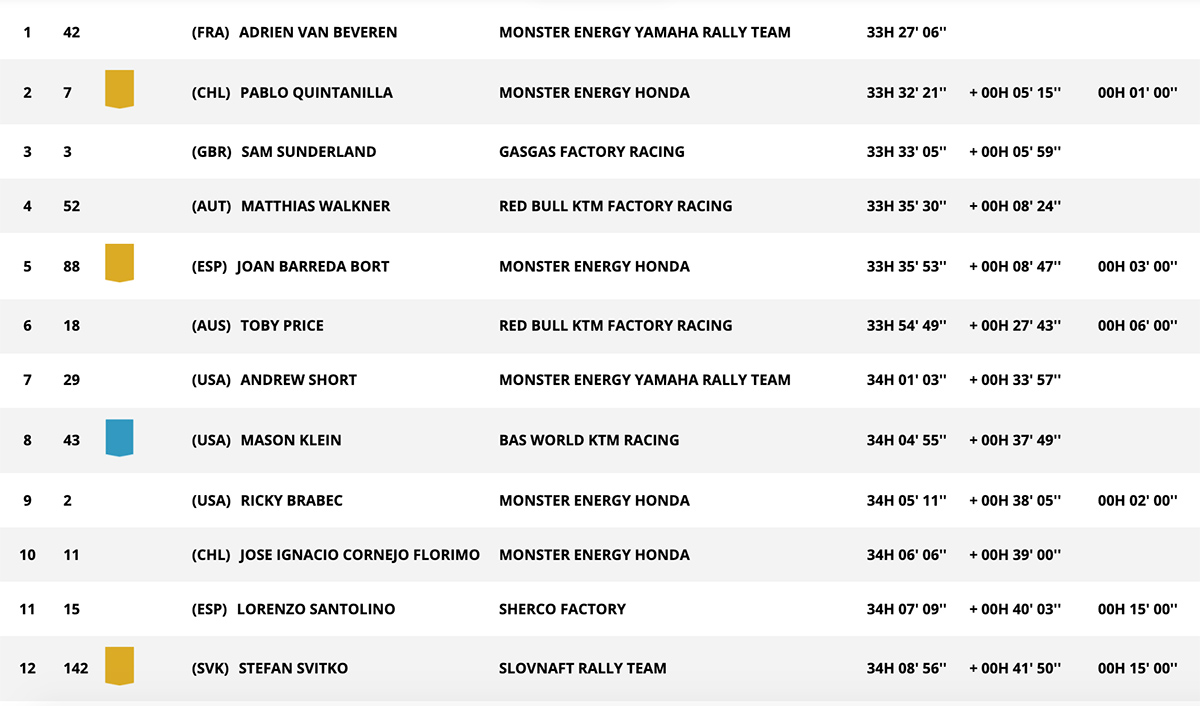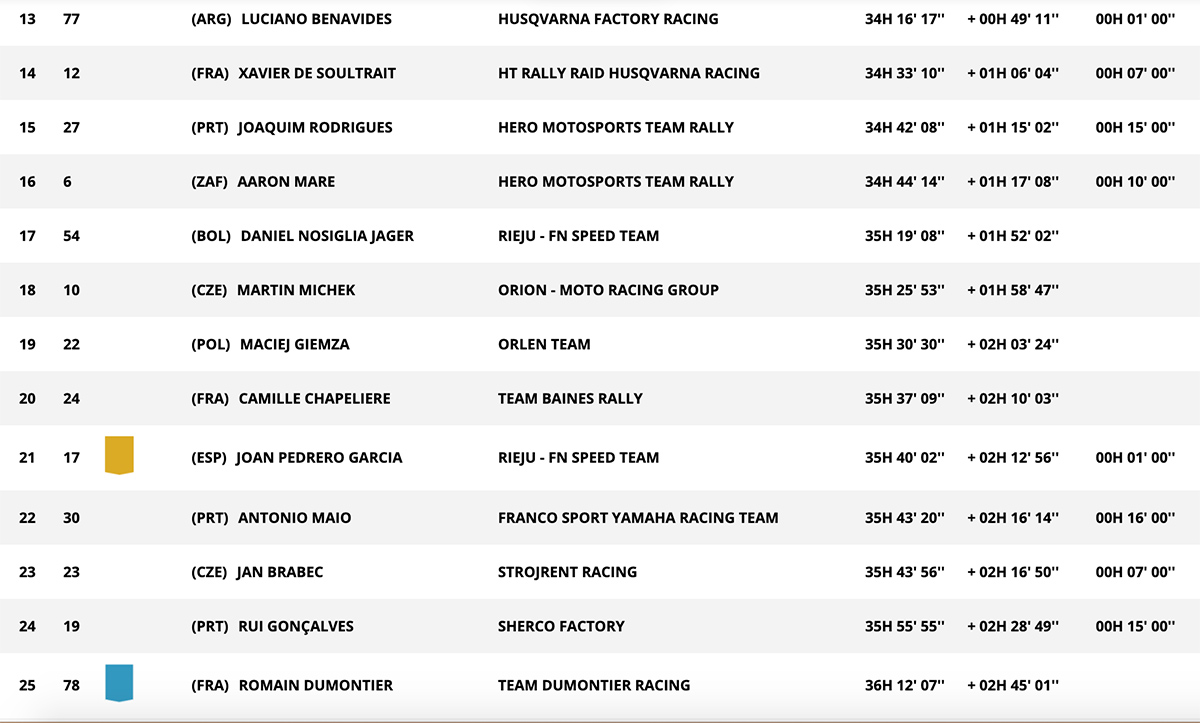 Photo Credit: RallyZone + MCH Photo CZ