Dakar Rally 2021 news & results: Sunderland sets-up showdown with stage 11 win
A super-competitive stage 11 of the 2021 Dakar Rally saw Sam Sunderland take his Red Bull KTM to the top of the results and eat into Kevin Benavides', and Monster Energy Honda team's, rally lead setting up a final stage showdown.
Organisers shortened today's stage by just under 50 kilometres (due to bad weather eroding tracks) which meant 464kms of special but it was still a long one with plenty of drama.
Having finished yesterday's stage 10 in the top three positions, Honda riders lead out the stage today with Joan Barreda quickly forging clear of Ricky Brabec and Kevin Benavides riding shotgun. Their goal was to minimise the effects of leading the stage compared to the KTM boys behind and ride with the aim of one of them winning but also getting three red Honda's on the podium tomorrow.
Things were kind of going to plan until around halfway through the stage when one of the most experienced riders in the rally, Joan Barreda, completely missed a re-fuelling point and subsequently ran out of fuel shortly after. This really happened. (More on this below).
That left Honda's Brabec and Benavides together out front on the stage where, despite a minor detour at one point for Ricky, the pair opened with a blistering pace out front to the finish.
Meanwhile, Daniel Sanders, Matthias Walkner, and also Skyler Howes drafted in (we suspect) to aid the orange cause, helped guide and slingshot KTM's best chance of victory, Sam Sunderland, through this long, penultimate stage.
Sunderland seized his final opportunity to win and "came out swinging". The 2017 champ was on top for much of the day on corrected time and went on to take the stage, his first of this Dakar, when it really mattered. Cue some relief in Austria.
Pablo Quintanilla has had a quiet Dakar, "not feeling it" in his words, but finally landed his best stage result of the rally in second and 2:40s behind Sunderland.
Riding together meant Benavides had closed the time gap to Brabec and went on to cross the line first but 6:24s slower than Sunderland on corrected time.
Despite his best efforts, reigning Dakar Champion Brabec lost around six minutes after his teammate caught him on the road and actually finished the day in sixth, 12:46s behind Sunderland.
SO, Benavides starts tomorrow's final stage as favourite but Sunderland has reduced the overall time gap to 4:12s. Brabec is third, 7:13s behind and definitely still in it – sixth is a great place to start tomorrow. "Tomorrow we will put the helmet on and give it all we have. It's do or die." Is what the American said at the end of today's stage.
Remember, although this event is organised by the same people as the Tour de France (ASO), there will be no respectful waft along to the flag on the final stage like we see with the cycling crowd. Tomorrow is still race day and the final 225km of timed special stage will be a blinder!
2021 Dakar Rally Stage 11 results: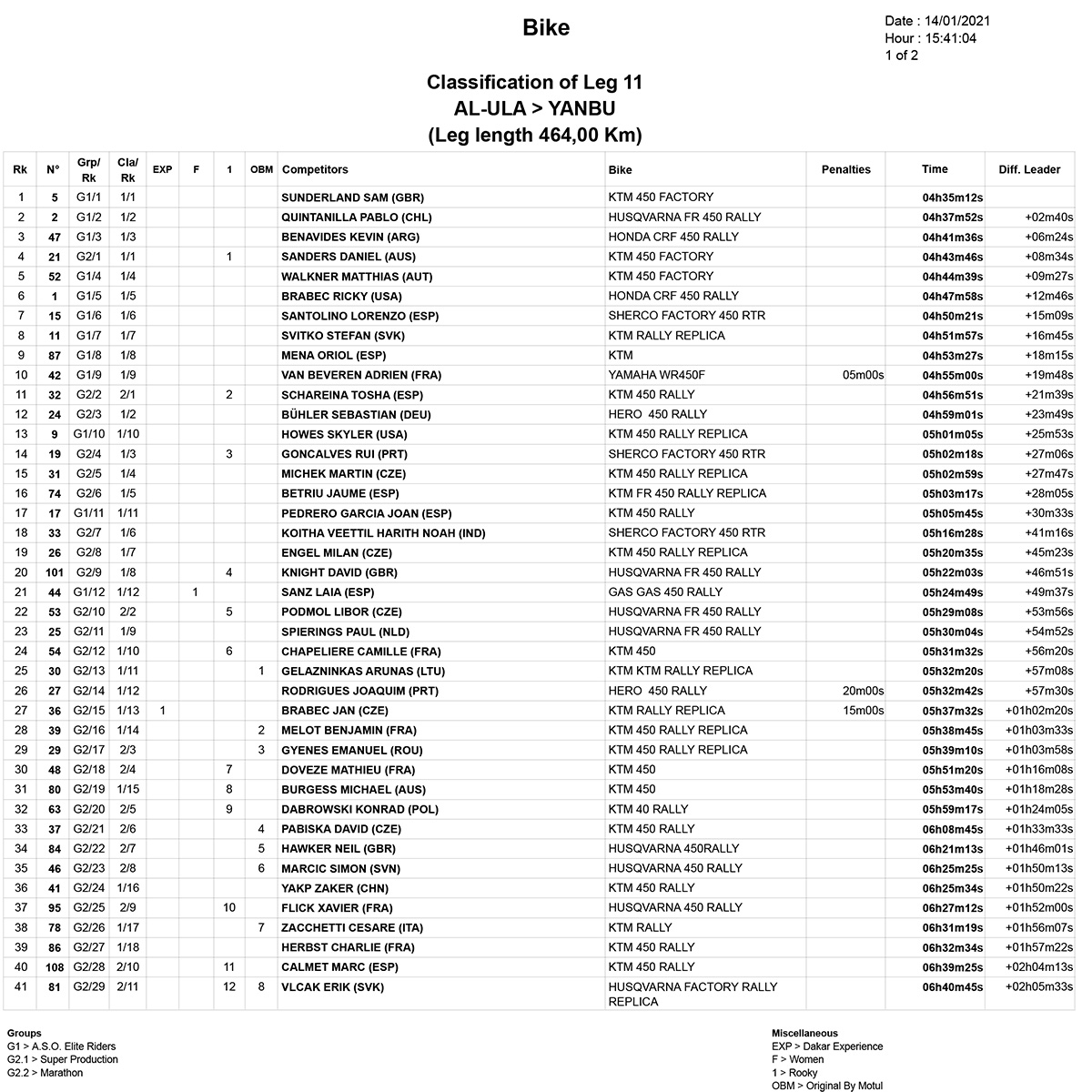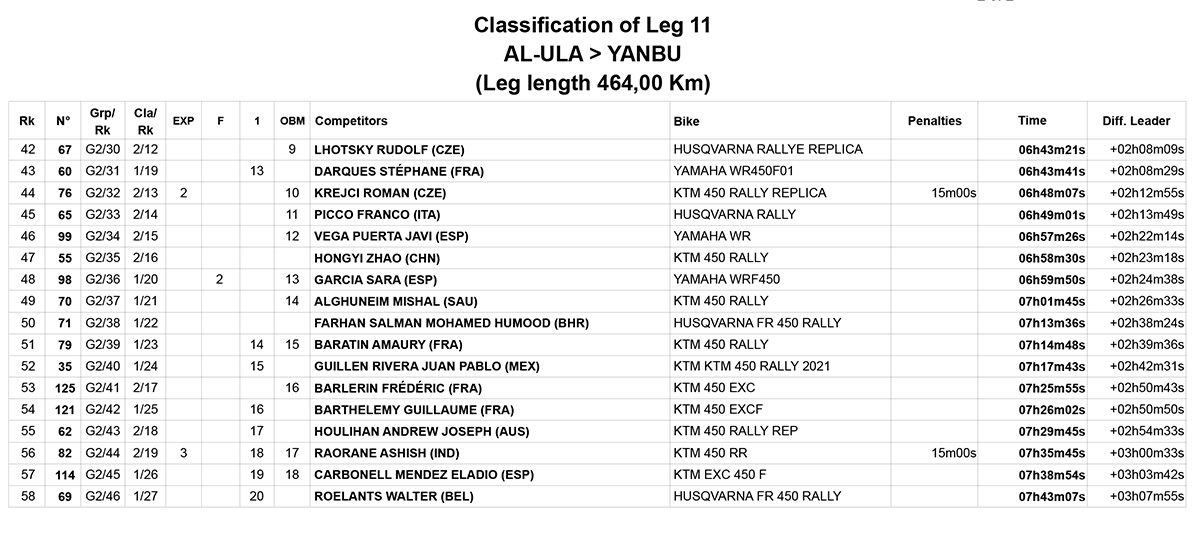 Check out what happened to Barreda...
https://www.facebook.com/hondaproracing/videos/400451817715488
It was a good day for…Sam Sunderland. You have to say the 2017 Dakar Champion hadn't always looked like a potential winner in 2021. But since his teammate Toby Price crashed out earlier in the week, Sam has used a very solid set of daily results to arrive at the sharp end.
What mattered today on stage 11 was to win and do it by some distance ahead of the Honda boys and Sunderland duly delivered the result.
It was a bad day for…Joan Barreda. The HRC employee is among the most experienced racers in the Dakar bivouac, certainly on two wheels. That a rider of his experience could drop such a clanger and sail past a fuelling point on the course is remarkable.
"We will have to be very focused so as to not to make any mistakes." Barreda said ahead of today's stage where the team goal was certainly to get three red bikes on the podium. It was possible until he missed the fuel tankers.
A.O.B.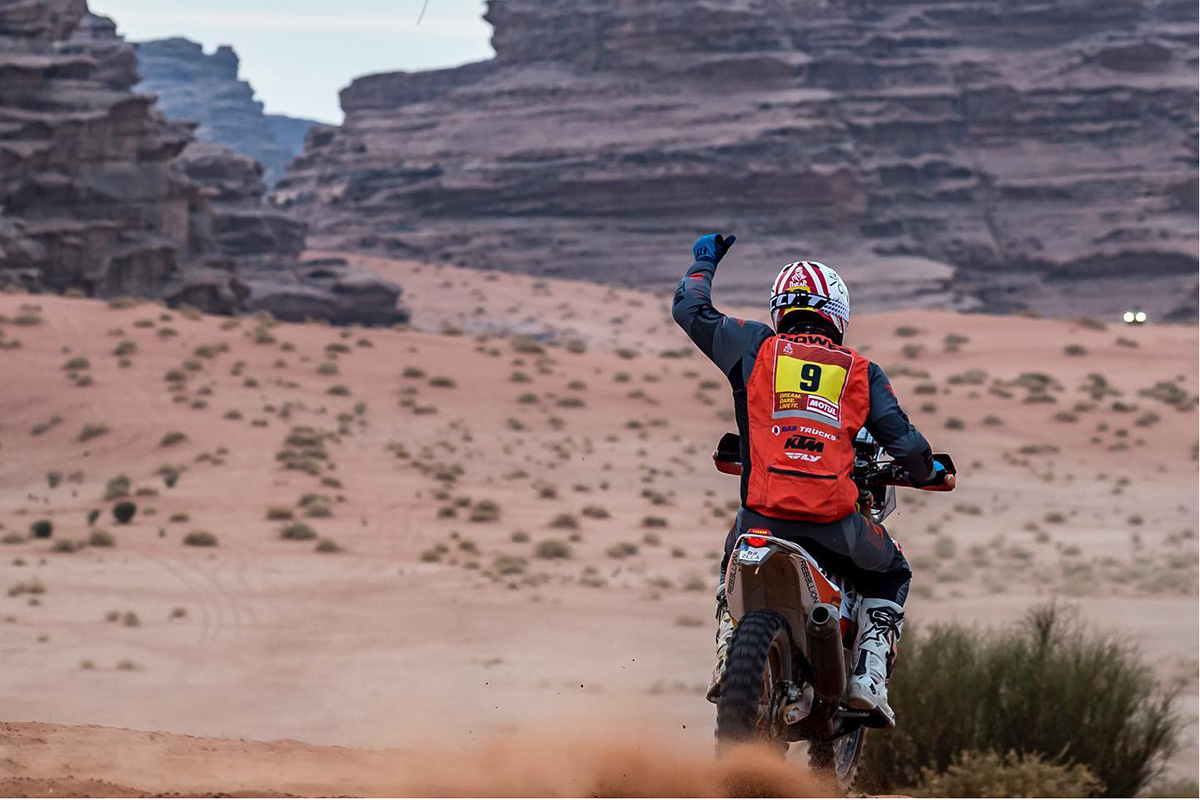 Battle for fifth
The battle for fifth overall between BAS Racing team's Skyler Howes and Lorenzo Santolino on the Sherco looks like going to the wire. Sherco, Lorenzo and privateer Skyer are each aiming for their best-ever Dakar result and this battle is well worth the watch tomorrow.
Odds in Benavides' (& Honda's) favour
Benavides starts tomorrow as favourite, not just because of the time gap but because Sam will be out front and that is a notoriously difficult position to win a stage from. Also, not insignificantly, Benavides has proved already he is very, very good at closing the gaps to the lead riders down.
Rookie Sanders making a beeline for fourth
While Benavides, Sunderland and potentially Brabec battle for the overall podium, Daniel Sanders looks solid in fourth overall, despite getting stung in the face today. If he can hold position it would be an awesome result for the rookie who only jumped across from enduro to rally late in 2020.
2021 Dakar Rally overall motorcycle standings (after stage 11):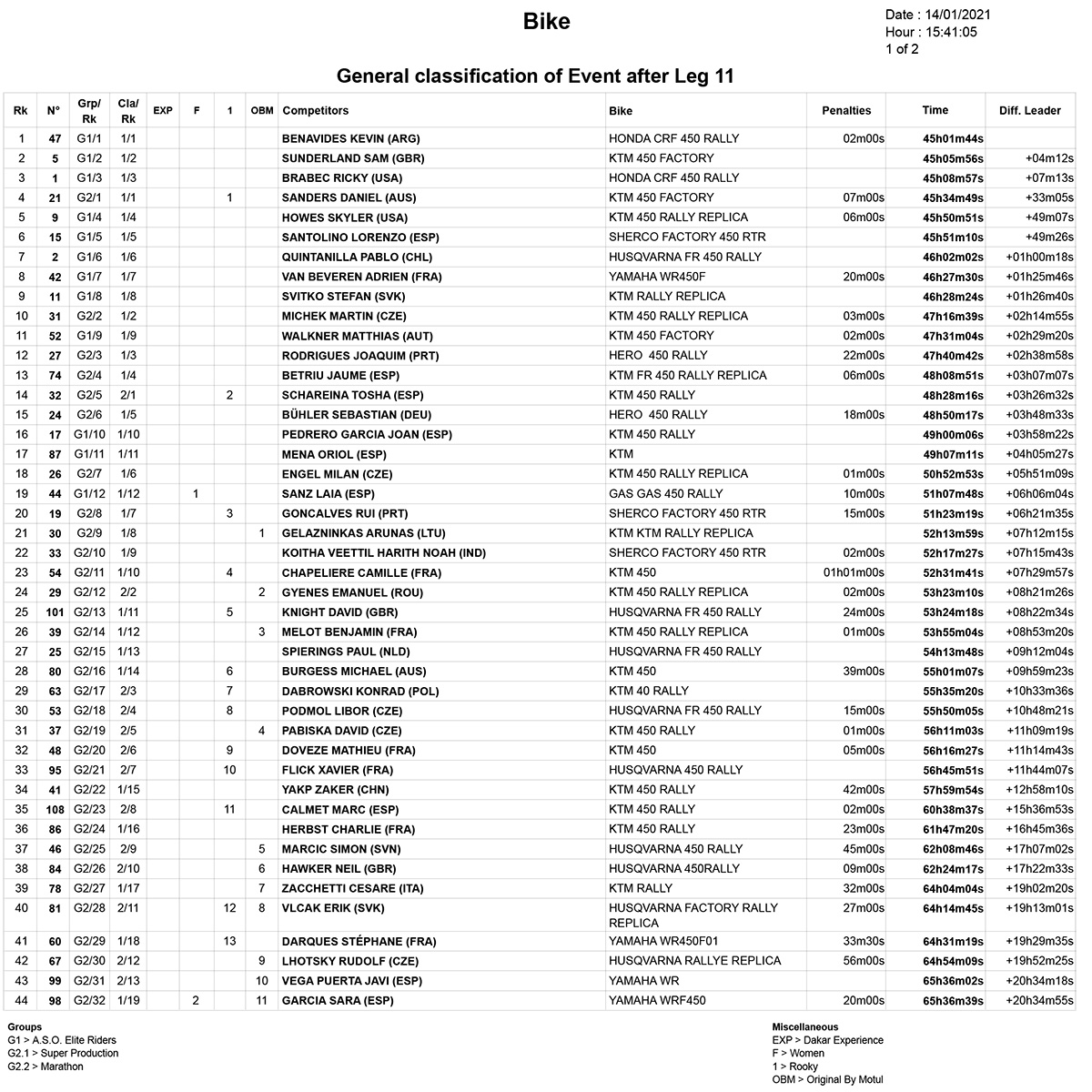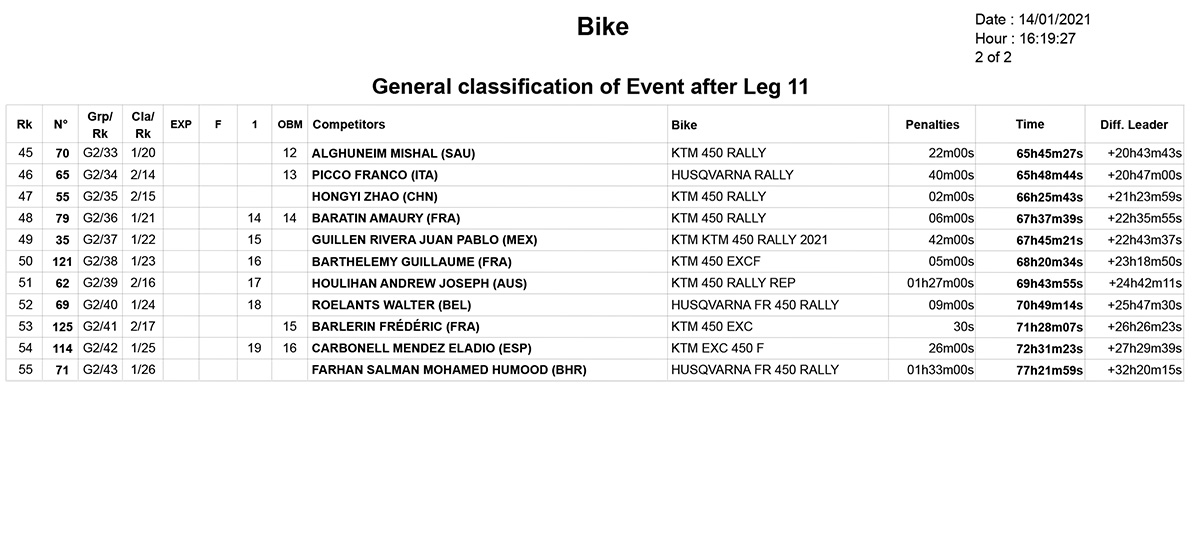 Photo Credit: Rally Zone