Spotted: Honda CRF450 hydraulic clutch – S2 Motorsport upgrade
Spotted on Alex Salvini's EnduroGP S2 Motorsport Honda CRF450RX – fully hydraulic clutch system replacing Honda's standard CRF cable set-up.

There are many details which need closer examination when taking a closer look at a fully prepped race bike. The sexy S2 Motorsport Honda CRF450RX we featured as a Pro Bike feature was a perfect example with many eye-catching parts carefully chosen, tested and bolted on to the 2020 race bikes Alex Salvini and Bruno Crivillin will (hopefully) race in this season. (Check out Salvini's Pro bike feature here)
One of those parts was the hydraulic clutch developed by Salvini and the team. The fully hydraulic clutch system is a project "completely conceived and created by S2 Motorsport" to replace the cable control fitted to standard Honda CRF models.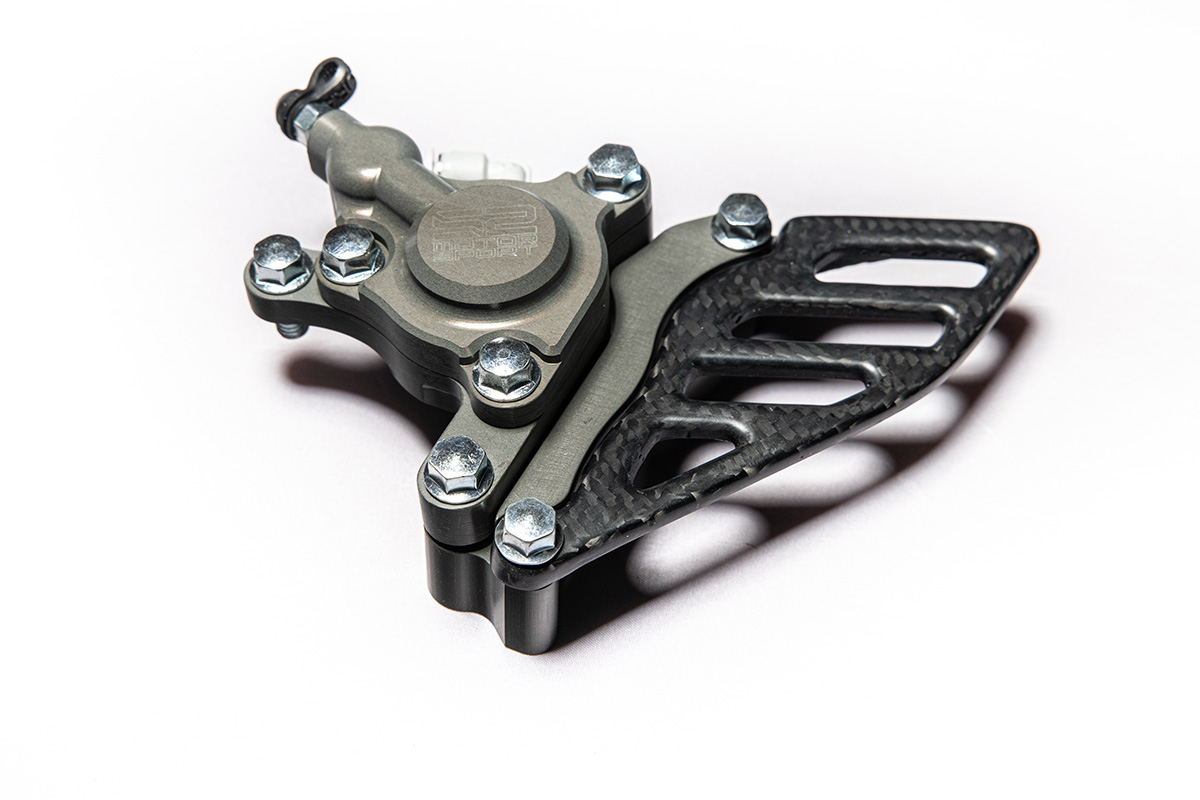 Alex explains the project was developed during the course of the 2019 Enduro Word Championship season "to improve the precision, the modulation of the clutch which are fundamental things in the enduro sport!"
The S2 Motorsport Sembenini Honda RedMoto team's Technical Director, Marco Valentini worked with chief mechanic Mattia Mion, to develop their own fully hydraulic actuator for the team bikes.
In fact the system fits both CRF250 and 450 (R and RX model) Hondas replacing the cable clutch on the stock bike. The team sponsor, RO.EN, produce the parts which fits directly.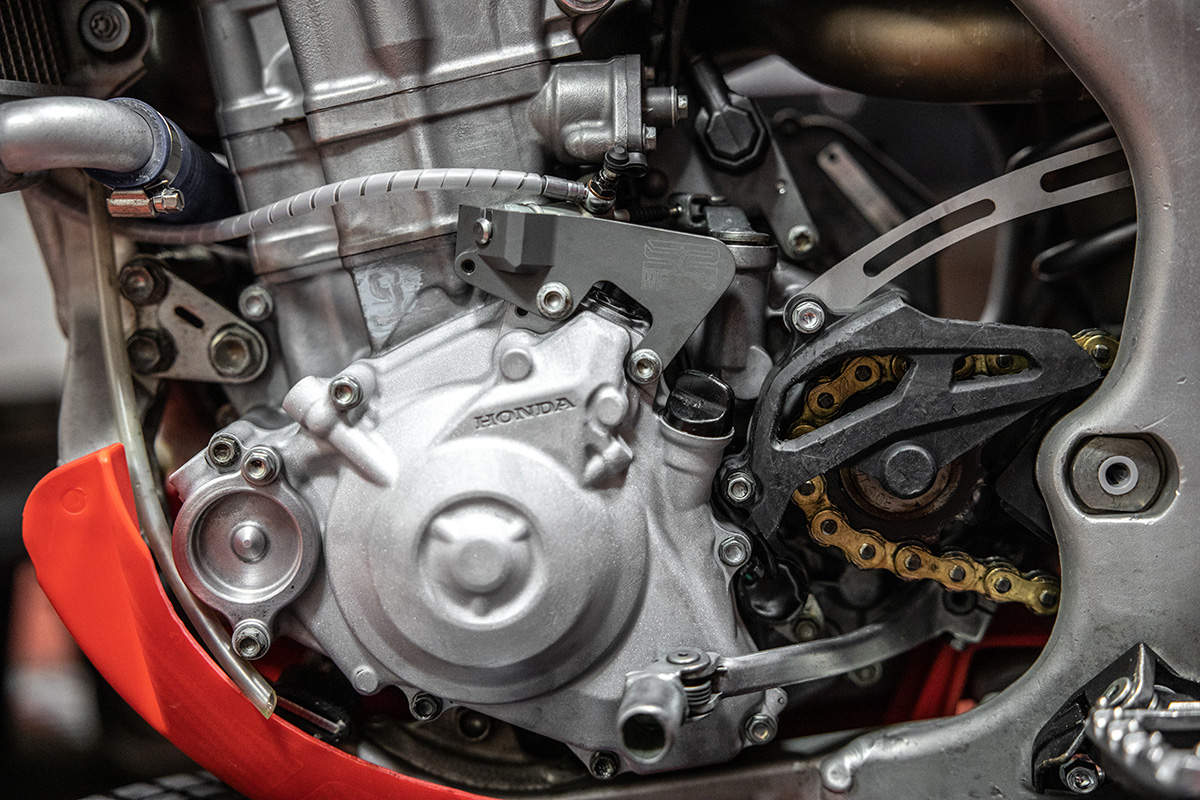 The complete system uses the Magura Dot Oil 9.5 master cylinder pump on the bars plus the complete Rekluse Core Manual clutch unit. S2 also manufacture a protection plate to fit outside the actuator (depending on the CRF model).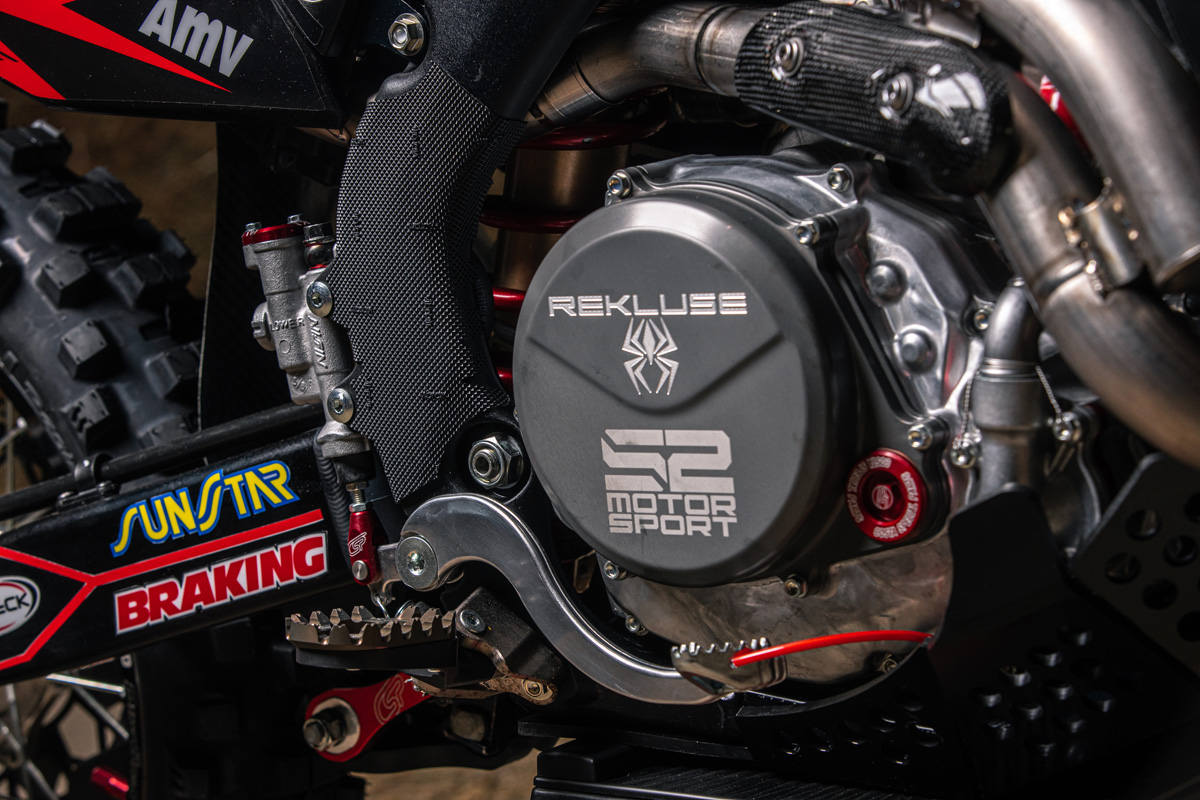 The hydraulic clutch system is available via messaging S2 Motorsport on their social media channels or emailing: This email address is being protected from spambots. You need JavaScript enabled to view it.
Photo Credit: S2 Motosport