2022 Dakar Rally Notebook: all you need to know about stage 12, the decisive final day
Enduro21's daily Dakar Rally notebook takes a look forwards to the 12th and final stage tomorrow – how it's shaping up, start times and where team tactics might change the outcome for the coveted golden trophy.
After an impressive display on the penultimate stage today, Sam Sunderland has the upper hand in the 2022 Dakar Rally general classification. Six minutes and fifty two seconds ahead of Pablo Quintanilla, he has just one more short stage of racing between him and a second Dakar title. If only it was that easy.
What's will happen tomorrow – everything you need to know about stage 12
Riders will get no lie-in on their final Dakar day of the '22 race but will head out of the bivouac from 4:05am, yes, really. The last stage ran in reverse order briefly, but they scrapped that idea and so the bikes lead away in stage 11 finishing order.
A mere 230 kilometre and estimated three-hour ride later bring a fuel stop and then the special stage start area where they'll be handed the last roadbook. Riders then have 20 minutes to study and load it up before hitting the opening timing beam. The first rider, Kevin Benavides will depart at 07:30am.
The top 10 start in three-minute intervals, the next 10 are two minutes apart and P20 backwards every minute.
Stage 12 start order and times (top riders):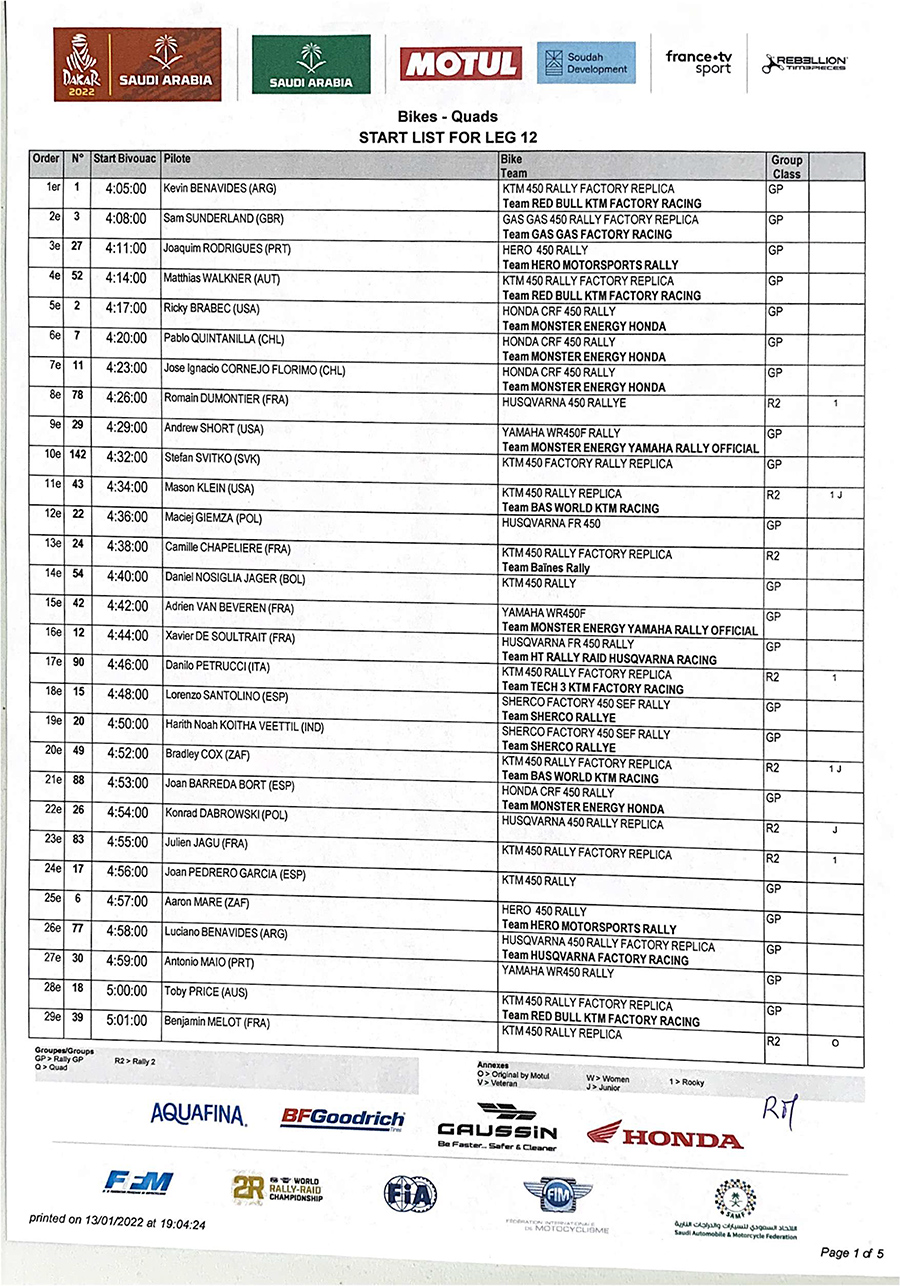 The final special of the rally, a relative sprint, is 164km and is estimated to take just under two hours. At that point we will kinda know the winner, except they must physically finish the stage which means a final slog of 286km back to Jeddah and the final time check.
The closing podium ceremony is scheduled for a midday start (local time) in Jeddah and is normally broadcast on the Dakar YouTube channel.
The final stage – what to expect
After riders like Adrien Van Beveren nearly ran out of fuel on stage 11 and Joan Barreda admitted he "got stuck about 10 times" and had to get Luciano Benavides and Toby Price to help him out when he crashed in some super-soft sand, tomorrow's stage promises to be easier.
But it will not be easy. Navigation is not easy from the start the night-time briefing warned and dust could be a problem in the early kilometres.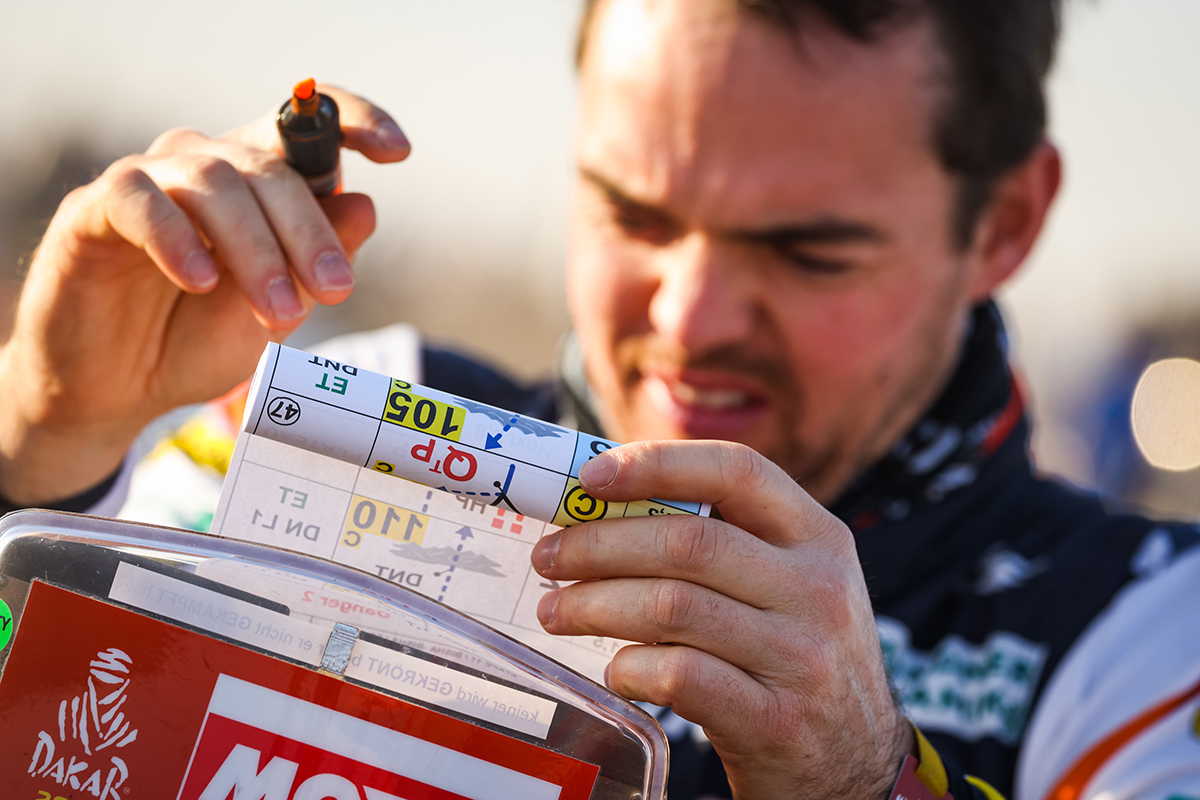 90km in and the stage notes warn of "difficult navigation" and expect it to be "very difficult to keep a correct pace because of constant changes in direction, easy to skip some crossroads." It is fair warning that the nailing the roadbook will be crucial tomorrow.
The terrain sounds mixed too with valleys and some open piste again but no sand dunes for once. There could be a sting in the tail as the notes warn of "unclear tracks in the canyons" at the final 10 kilometres where it will be easy to make a mistake. There's also a chance of thunderstorms in the area as well…
Just one more stage...
Nobody owns the right to win the Dakar but if you've led for seven of the 11 stages, haven't you kinda laid a claim at least? With that record over the last two weeks, Sam Sunderland has had his best Dakar ever.
Likely these last two stages have also been the hardest of his career because he has had to withstand pressure, deal with setbacks but still be fastest when it mattered most today on stage 11.
If there's luck involved, then there's not much you can do but he will also know how fickle the race, any dirt bike race, can be.
It's fair to say Sam has nailed the key ingredients of being fast and smart better than the rest this Dakar so far. He just needs to do it all again tomorrow while Pablo Quintanilla and Matthias Walkner do everything they can to close the seven minute gap. That's all.
Help is at hand
Quintanilla might be seven minutes back but he has his Honda teammate Ricky Brabec for help on the final stage. The HRC Rally squad are surely working as a team this Dakar and tomorrow Pablo will start one place behind Ricky meaning he has the 2020 winner to aim at over the final 164km – two heads will surely be better than one.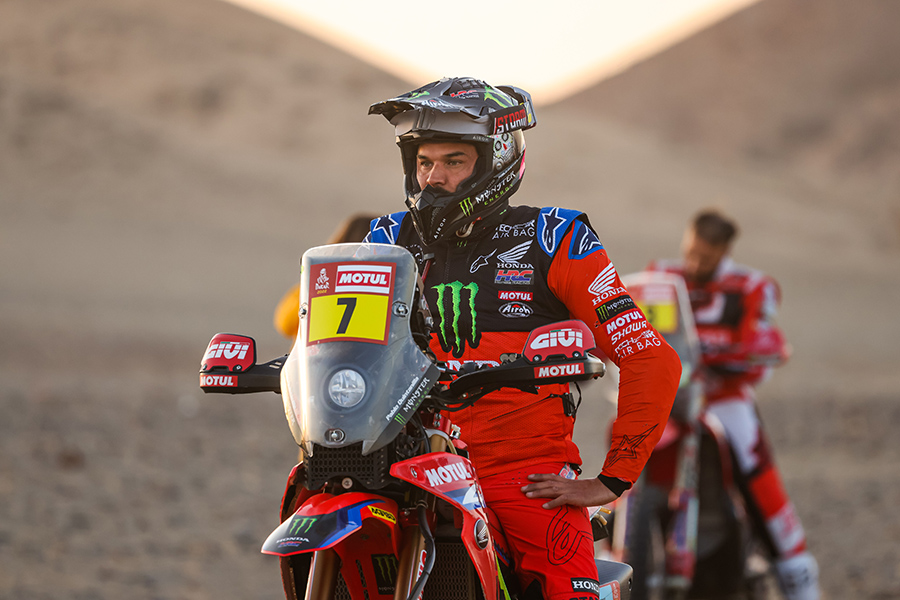 Sunderland is the lone GASGAS pilot but the KTM 'group' could well pull together and help each other out. It seems unlikely they'll leave riders to duke it out for themselves given Honda's position.
Kevin Benavides might be out the reckoning overall, but he can help from first away which means he can set the pace for the second and fourth placed riders, Sunderland and Walkner.
It's going to be a nail biter.
Rookies and Rally 2 – how the bike classes are shaping up
Mason Klein continues to amaze everyone (including himself it seems). The BAS KTM team rider is fighting with two-time Dakar winner Toby Price for eighth place overall and is the third of three American riders in the top 10 scratch.
His by far the highest placed rookie and leads the Rally 2 class from Camille Chapeliere and the Junior class from Brad Cox.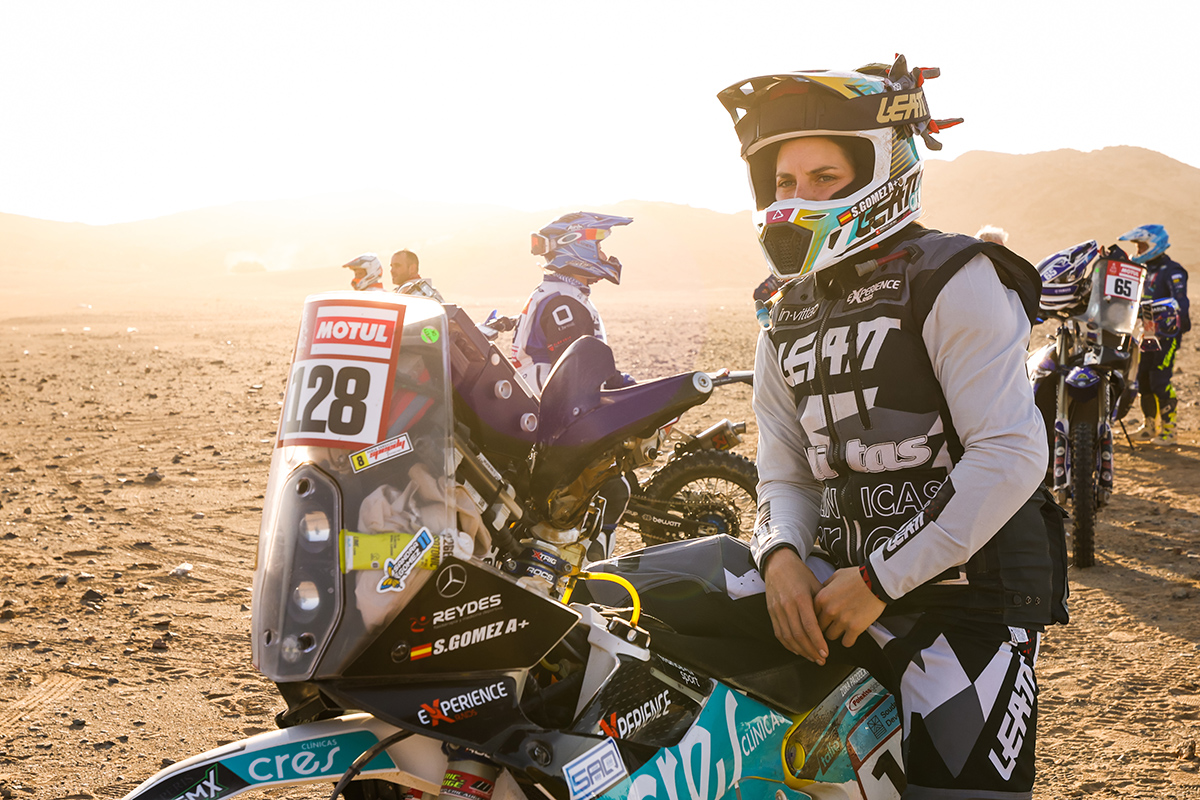 Mirjam Pol is the leading Women's class rider by a healthy three hours and sits 49th overall. Sandra Gomez is second in class and 62nd overall with Sara Garcia third in class and Audrey Rossat in fourth.
Arunas Gelazninkas is 40 minutes the better of Milan Engel in the Original by Motul DIY class and Mario Patrao is leading the Vets class from David McBride.
Photo Credit: A.S.O. Florent Gooden + Rally Zone