Andalucia Rally results: Aussies rule final stage, Benavides wins overall
Results from the final day of the 2020 Andalucia Rally where KTM Racing's Daniel Sanders has taken a maiden rally stage win and Honda Rally team's Kevin Benavides has sealed overall victory – David Knight wins Rally 2 class and seals passage to Dakar.
Daniel Sanders and Toby Price have secured a final stage one-two for KTM Racing at the 2020 Andalucia Rally. The pairing started the week strongly but suffered across the four stages with navigation issues and consistency but pulled it out the bag on a final day. The result means Sanders' has passed the Dakar qualification test and can now look forward to January in Saudi Arabia alongside the KTM teammates.
Third overall on the stage was Yamaha's Jamie McCanney ending his week strongly on the 178km stage just under 20 seconds down on multi-time Dakar winner Price.
GP class stage 4 classification: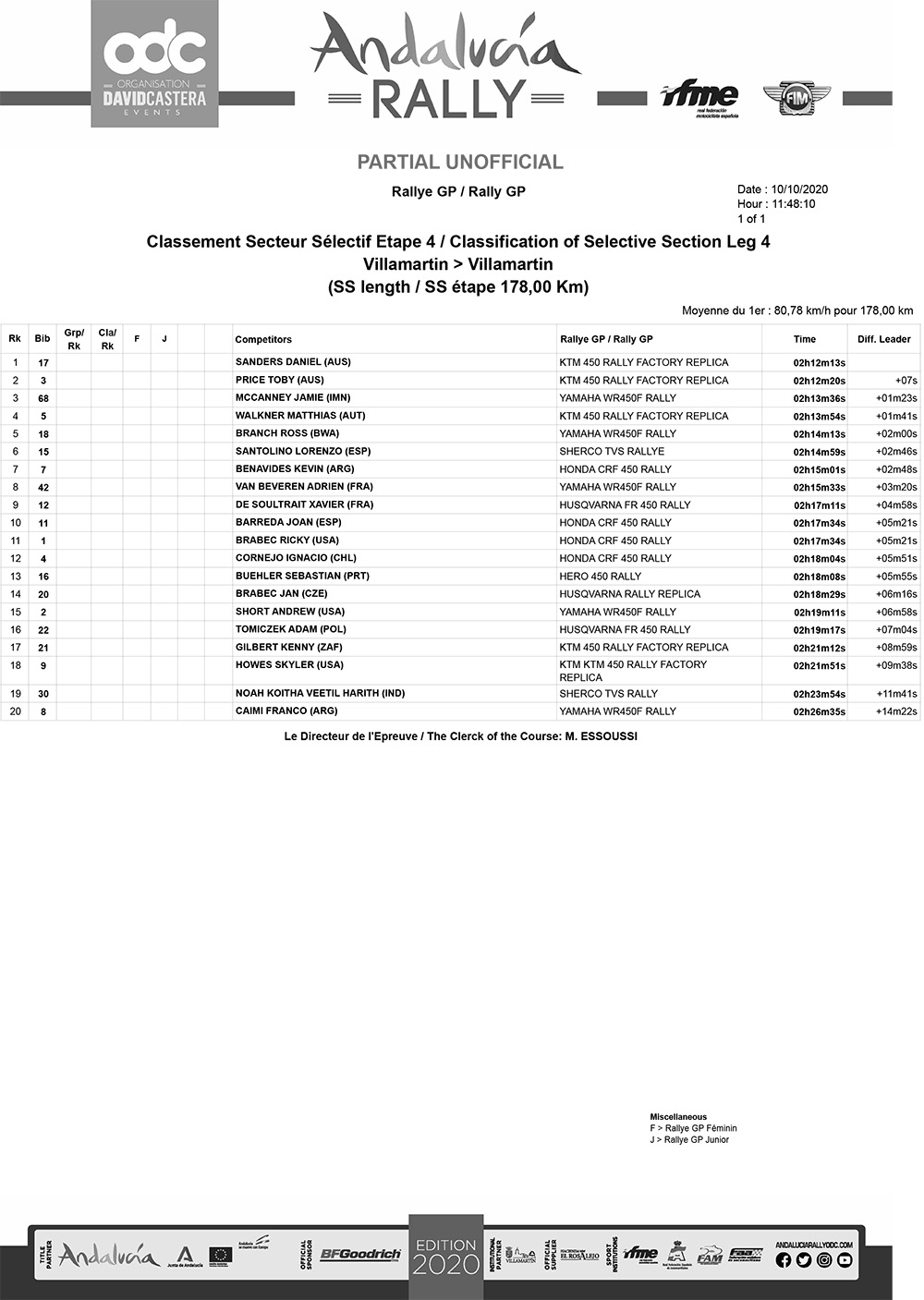 Benavides all the way
https://www.instagram.com/p/CGKRQFPnoKJ/
A steady seventh place on the final stage – 2:48s behind Sanders – was easily enough for Honda's Kevin Benavides to take the overall victory. The Argentinian has led all week and finished the final stage 30 seconds in front of P2 finisher Adrien Van Beveren who in turn had a consistent week and can claim to be one of the few riders to not take time penalties or miss waypoints which has been a feature for so many.
Spain's Lorenzo Santolino rallied his efforts on the final day and made Van Beveren sweat at the finish line as times were checked. With everything clocked and after more than 10 and a half hours of racing, Santolino was just 12 seconds down for a third-place finish.
2020 Andalucia overall GP class final standings: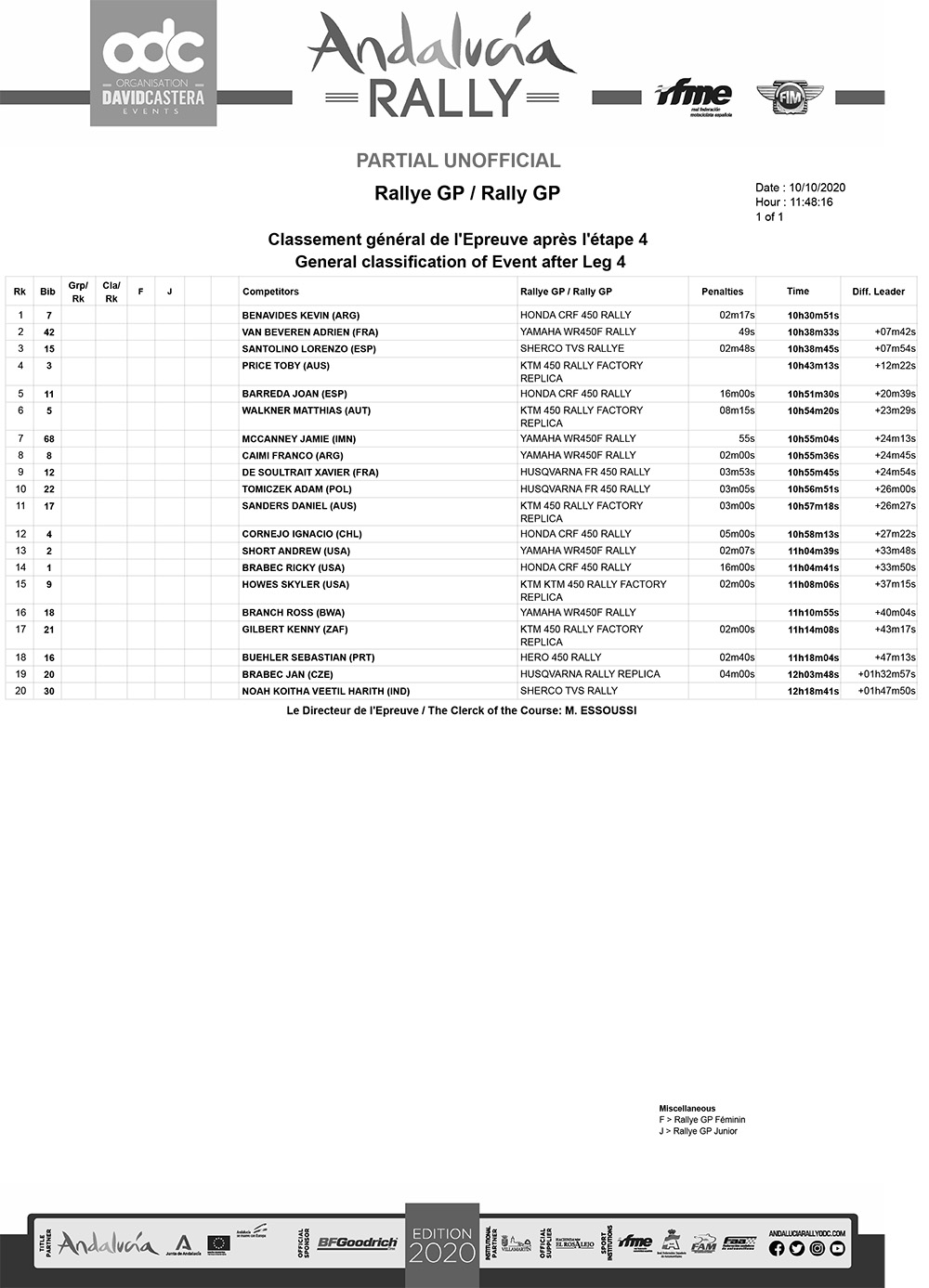 Rally 2 class – David Knight wins final stage
David Knight has taken the final stage victory in the Rally 2 category and with the overall class victory 5:38s ahead of Tosha Schareina. Riding for the HT Husqvarna Rally Team, Knight's result seals his passage to Saudi Arabia and the Dakar Rally in January.
Rally 2 stage 4 classification: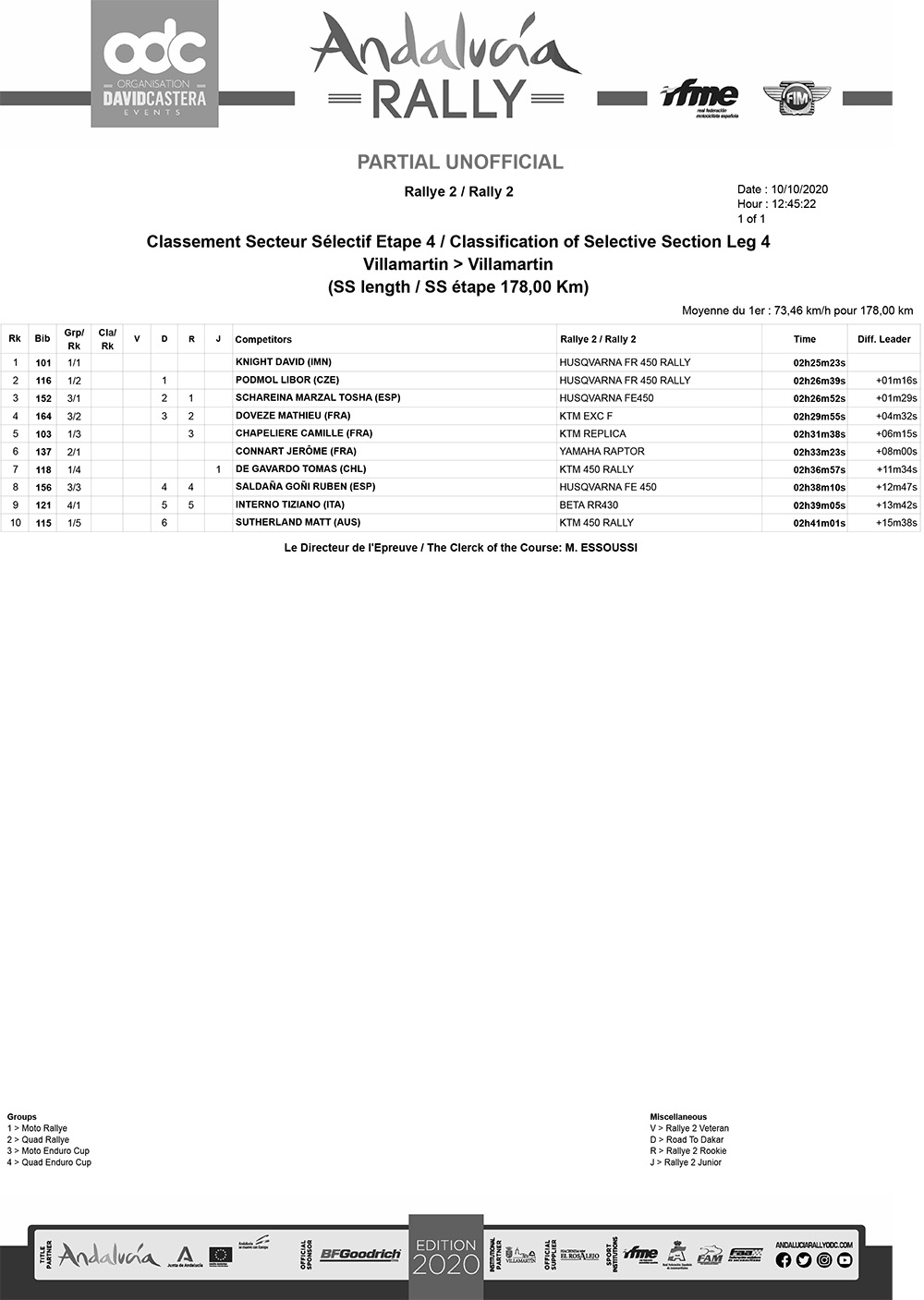 Rally 2 overall classification after 4: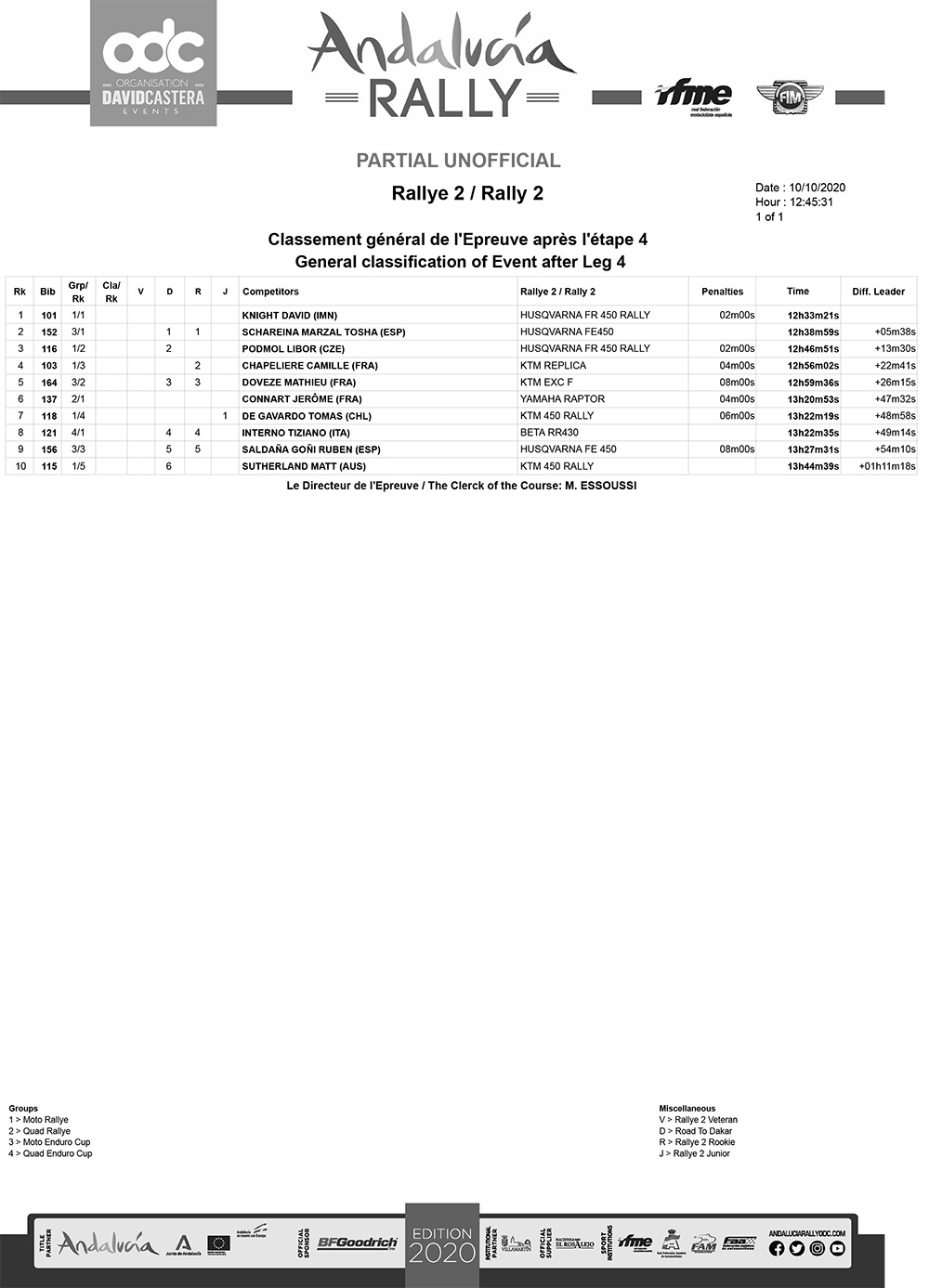 Photo Credit: Rally Zone