Dakar Rally 2021 news & results: Benavides' stage 5 win despite broken nose
HRC rally's Kevin Benavides has taken the stage five victory and the overall Dakar Rally lead despite "losing a lot of blood" after smashing his face into his bike and breaking his nose – Jamie McCanney is among the retirements on a challenging 456km special.
"I banged my head and broke the GPS and everything." Explained a taped-up Kevin Benavides at the finish of stage five today in Saudi Arabia. "I cut myself too and started to lose a lot of blood… My nose is broken and also I broke the helmet…I continued and kept pushing with a lot of pain, it was really hard for me today."
It didn't seem to slow the Argentinian too much as he took his maiden victory (this year) and becomes the fifth rider in five days to win a stage. He's also the new rally leader…
The stage itself had a real sting early on with a navigation twist causing riders of all levels into a real bottleneck. Coupled with difficult rocky sections and yet more dunes, all riders are reporting their "hardest day yet".
Once clear of that, Honda's Jose Ignacio Cornejo led the riders on the ground for much of the day and was rewarded with P2 behind his teammate at the finish, just one minute down and now third in the general standings.
Toby Price was 20 seconds further back and now has his KTM teammate Sam Sunderland in his rear view mirror. Sunderland was on a bit of a mission today to claw back up the leaderboard and, despite having no back brake, claimed fifth and also now lies in fifth overall behind Price.
Overnight rally leader Xavier De Soultrait played it safer with his pace today and remains second in the standings with one day, another tough day, ahead before the rest day.
2021 Dakar Rally Stage 5 results: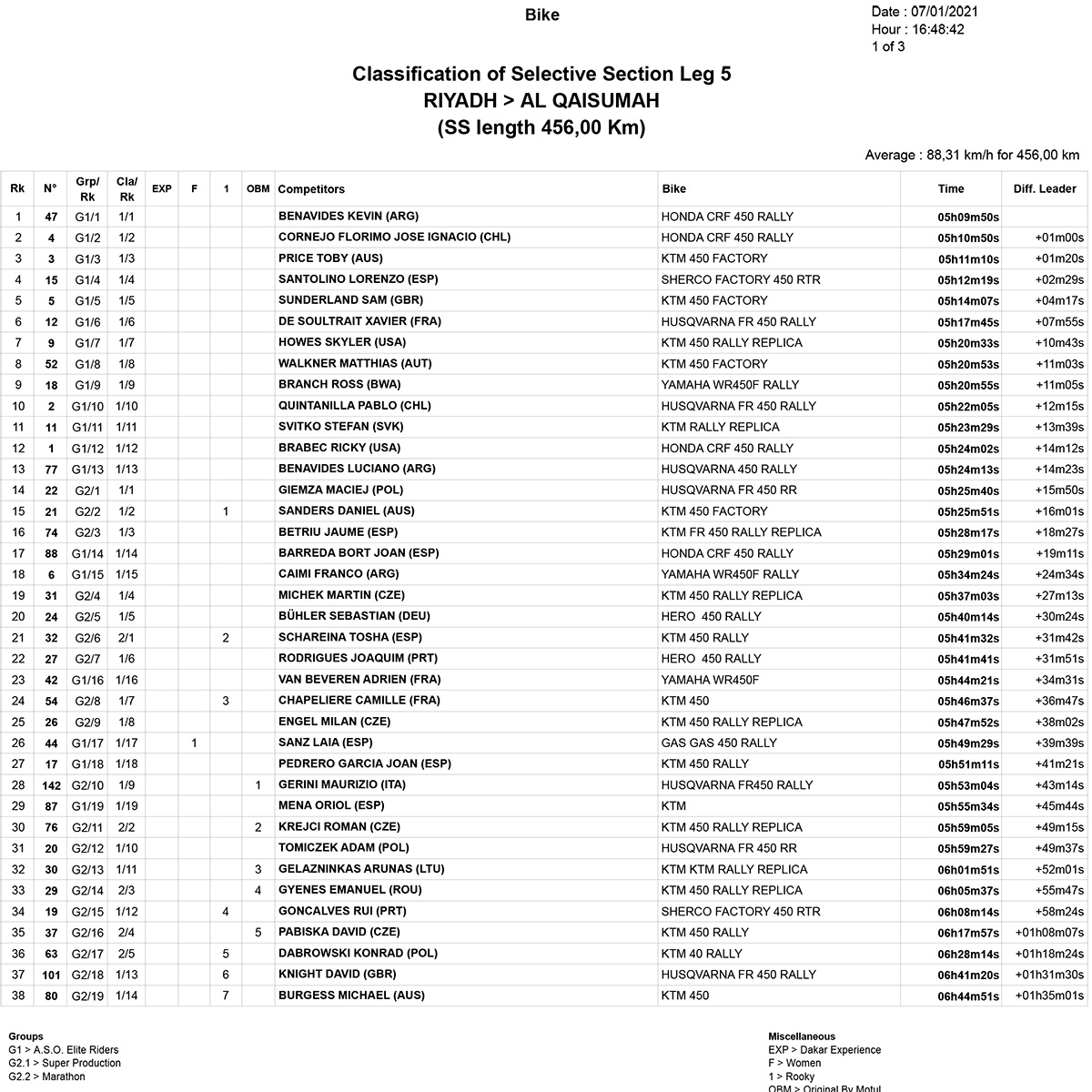 It's a race but it sure looks like fun to us…
It was a good day for…Lorenzo Santolino. The Sherco Racing rider had his best-ever Dakar stage result in fourth overall. On the back of the Andalucia Rally podium result (pre-Dakar shakedown race) the former EnduroGP rider is proving his and Sherco's mettle.
It was a bad day for…Jamie McCanney who becomes the second Monster Energy Yamaha rider to retire after Andrew Short's dodgy fuel issues. Former EnduroGP rider McCanney hit mechanical problems with his bike (not thought to be fuel issues this time) between waypoints five and six. He is not alone. The list of retirements and major mechanical issues today included Jan Brabec who was also racing inside the top 20.
A.O.B.
The Elite riders only have six pairs of tyres to play with. Some of the riders who are setting a blistering pace out front could well find a knock-on effect as we move into week two – "I've used three tyres already…it's not great news", said yesterday's stage winner, Joan Barreda...
2021 Dakar Rally overall motorcycle standings (after stage 5):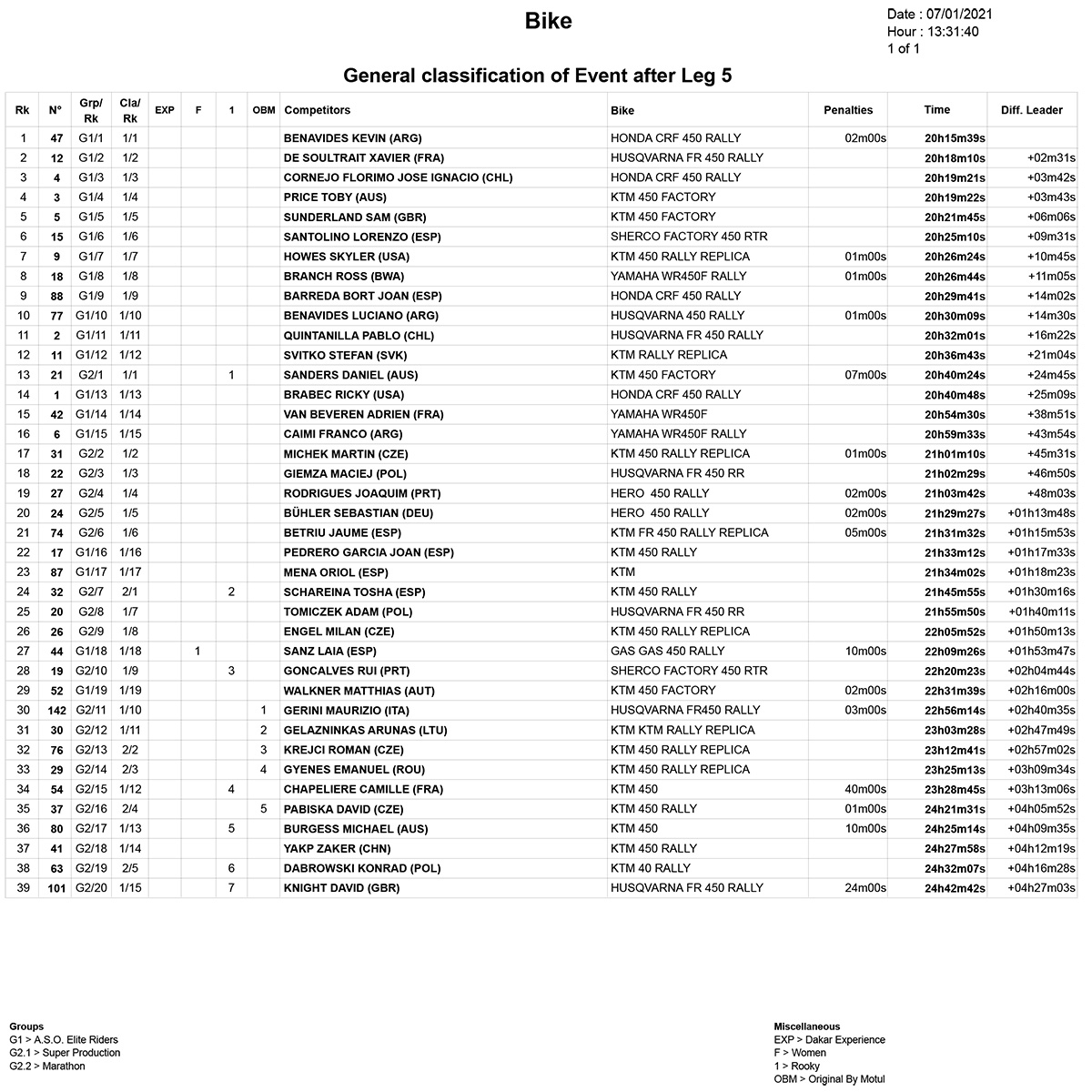 Photo Credit: Rally Zone